Imagine you have just one night in Bangkok and you want to experience the very best of the city's thriving cocktail scene.
There are hundreds of bars to choose from, which can be quite overwhelming to decide where to go.
That's why we picked for you 5 of the finest cocktail bars in Bangkok.
Whether you're looking for a chic rooftop bar or a cozy hidden little speakeasy, the city of angels has something for you.
Pastel Bangkok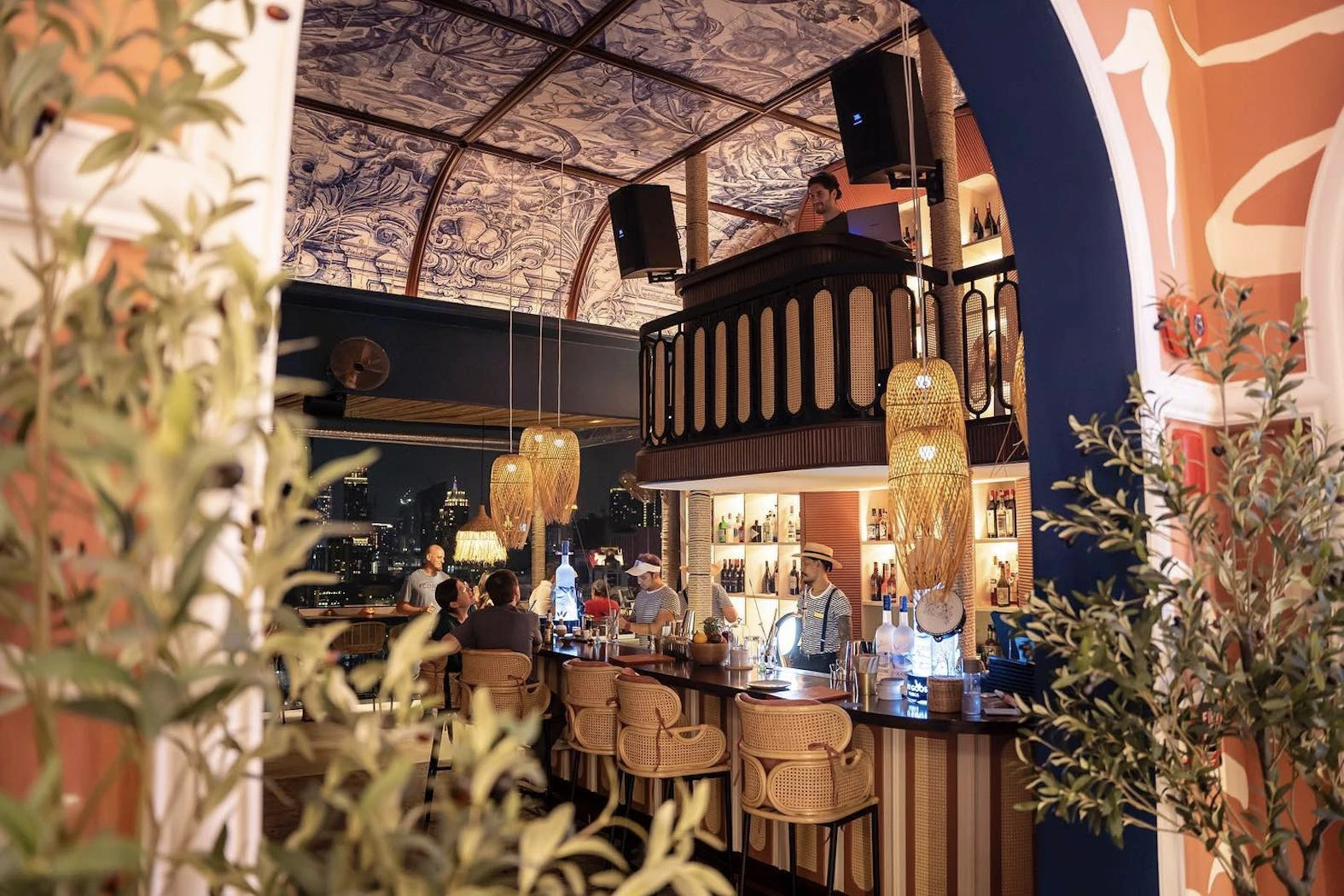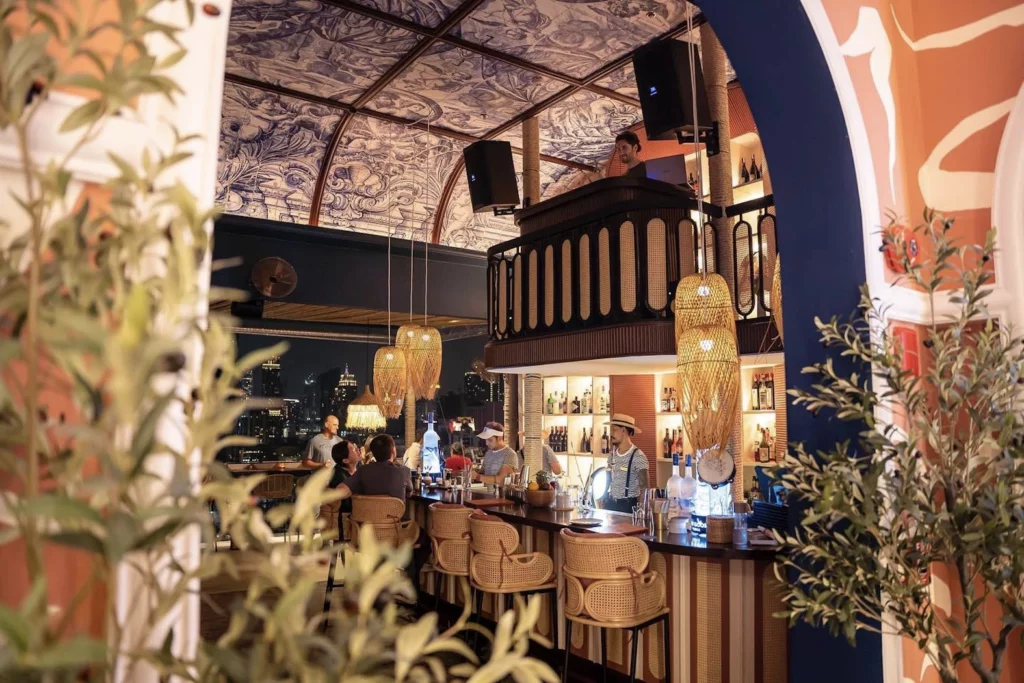 Pastel Bangkok ticks every checkbox when it comes to bars.
It's got the right vibes, a magnificent view, great service, and of course, cocktails that will surely amaze you.
It is the most popular rooftop bar in Bangkok and as a cocktail bar, Pastel is known for crafting innovative signature drinks with Mediterranean inspirations.
They also create unique twists to the classics.
Each cocktail is made using premium spirits, house-made infusions, and fresh ingredients.
The most popular signature cocktails at Pastel are Cleopatra, Sex on the Roof, and the Agrabah ice tea.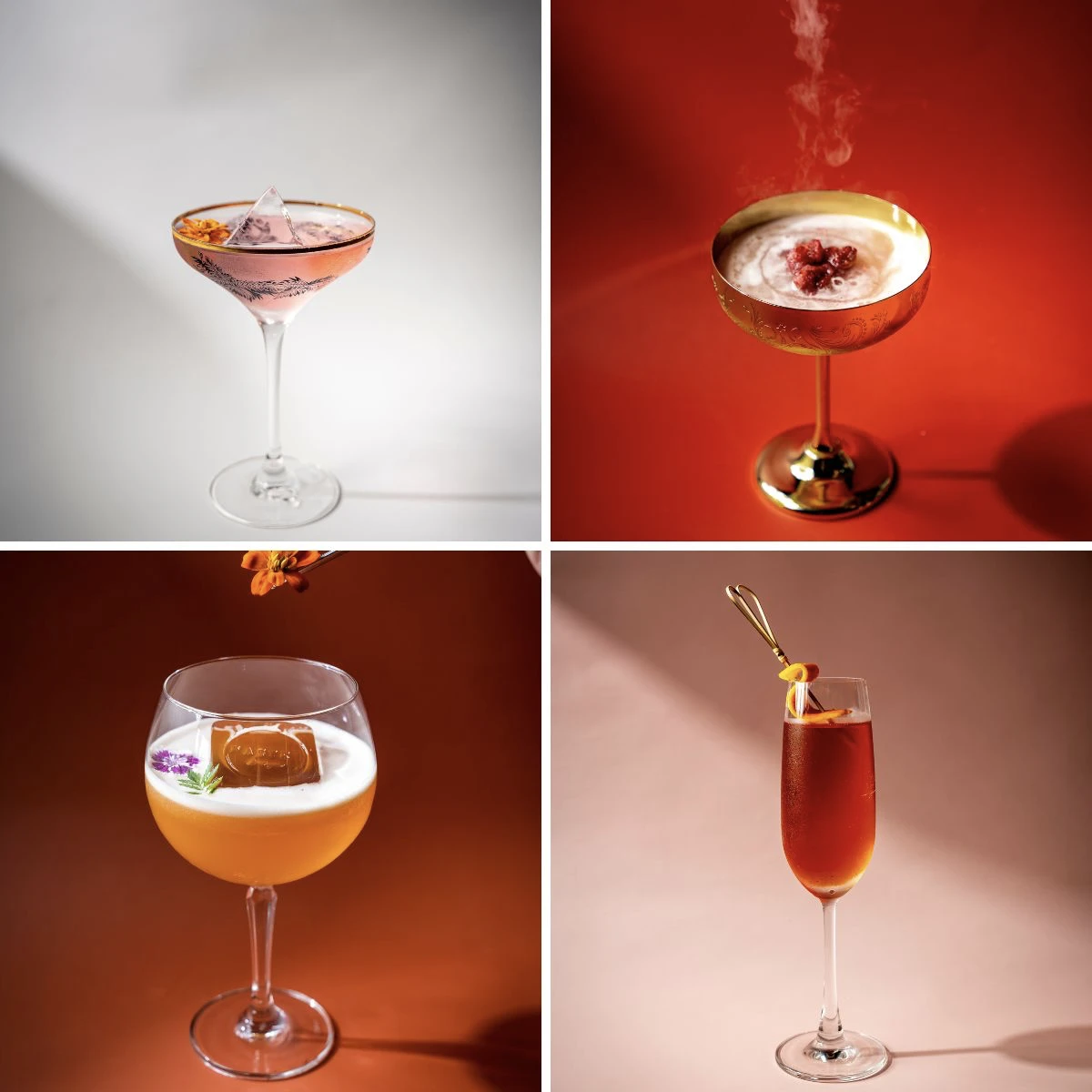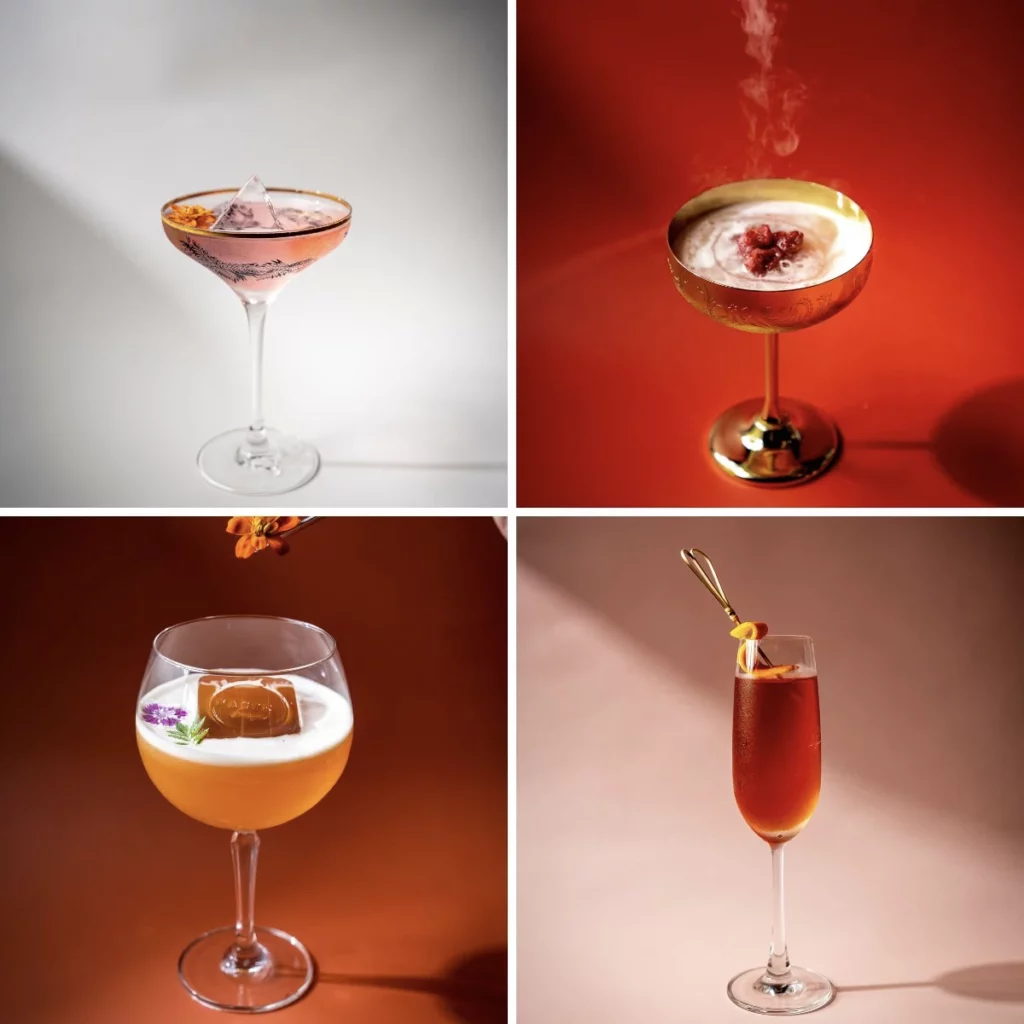 So make sure you try them on your next visit.
To match our exceptional cocktails, at Pastel, we have a vibrant yet sophisticated atmosphere.
The bar has a cozy vibe and comfortable seating, surrounded by bright and colorful designs.
It's a perfect place to go for a date or to hang out with friends while sipping cocktails.
Overall, Pastel combines fun and elegance, making it one of the most exciting cocktail bars in Bangkok.
One Two Two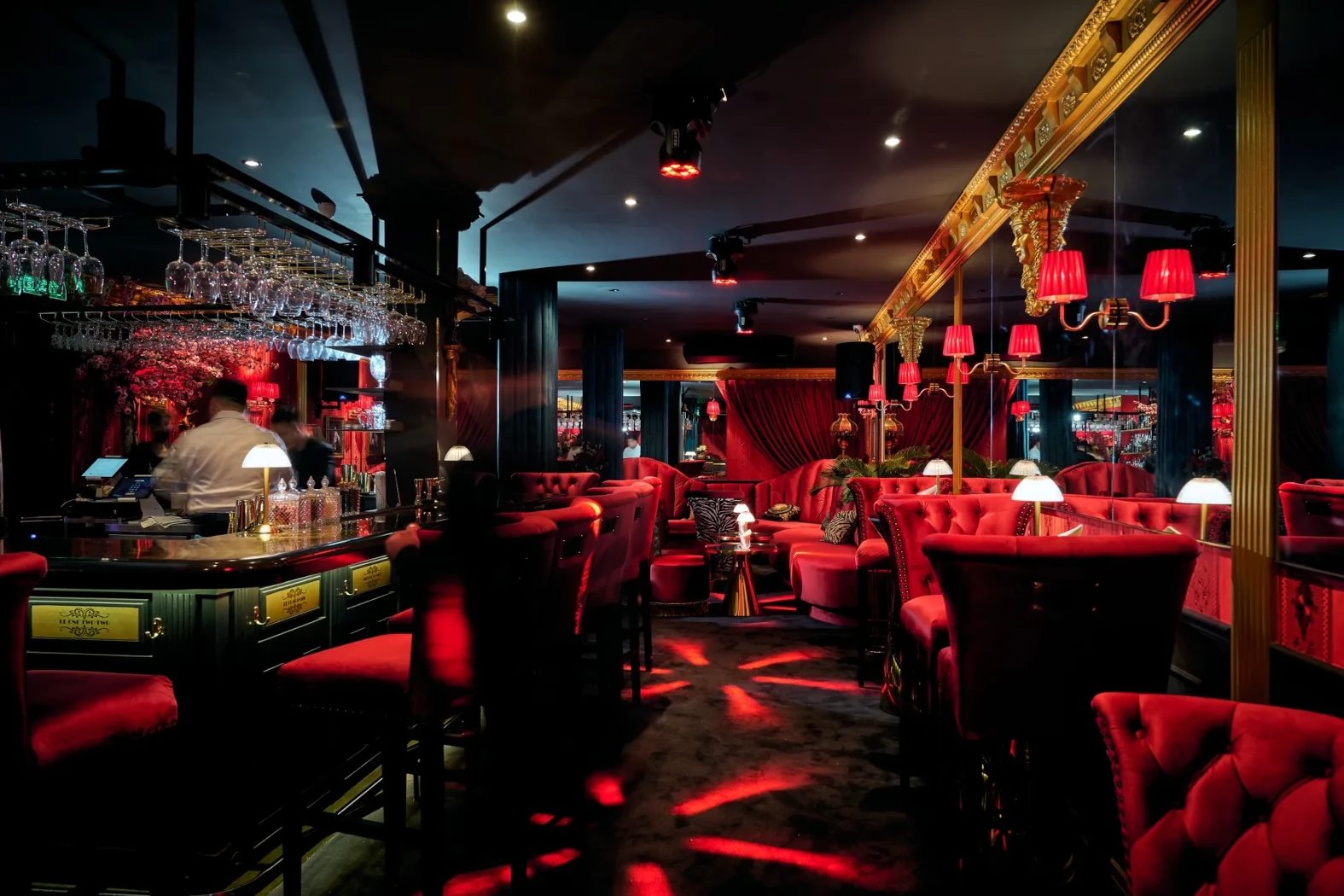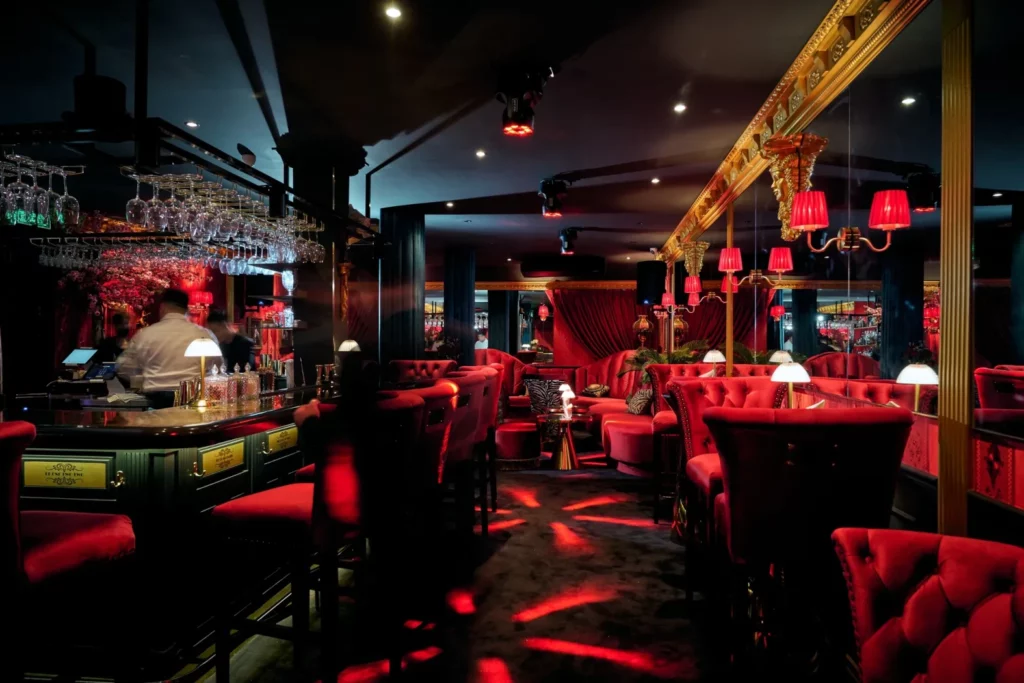 Say hello to the newest cocktail bar in Sukhumvit Soi 11.
At the corner of the small alley, just a few meters from Havana Social, is a flashy yet elegant bar with a Parisian atmosphere.
The best way to describe One Two Two would be that it gives off a Moulin Rouge type vibe.
The bar has a beautiful cozy décor with incredibly comfortable red sofas made of soft fabric.
It has a very intimate and sexy ambiance.
The dim lighting with red furniture creates a sensual vibe within the bar.
If you want to really impress a date, this is the place to be.
One Two Two has also created its own signature drinks, and it managed to create an original and surprising menu.
The cocktails use premium spirits, most of them infused with herbs or unique local ingredients.
The cocktails are also well decorated and presented in a visually aesthetic way.
It also has regular events to make your nights more exciting.
Every Thursday, they have Madame Night where ladies get 2 free drinks.
On Saturdays, the bar hosts legendary DJs who play soul, funk disco, and house music.
Havana Social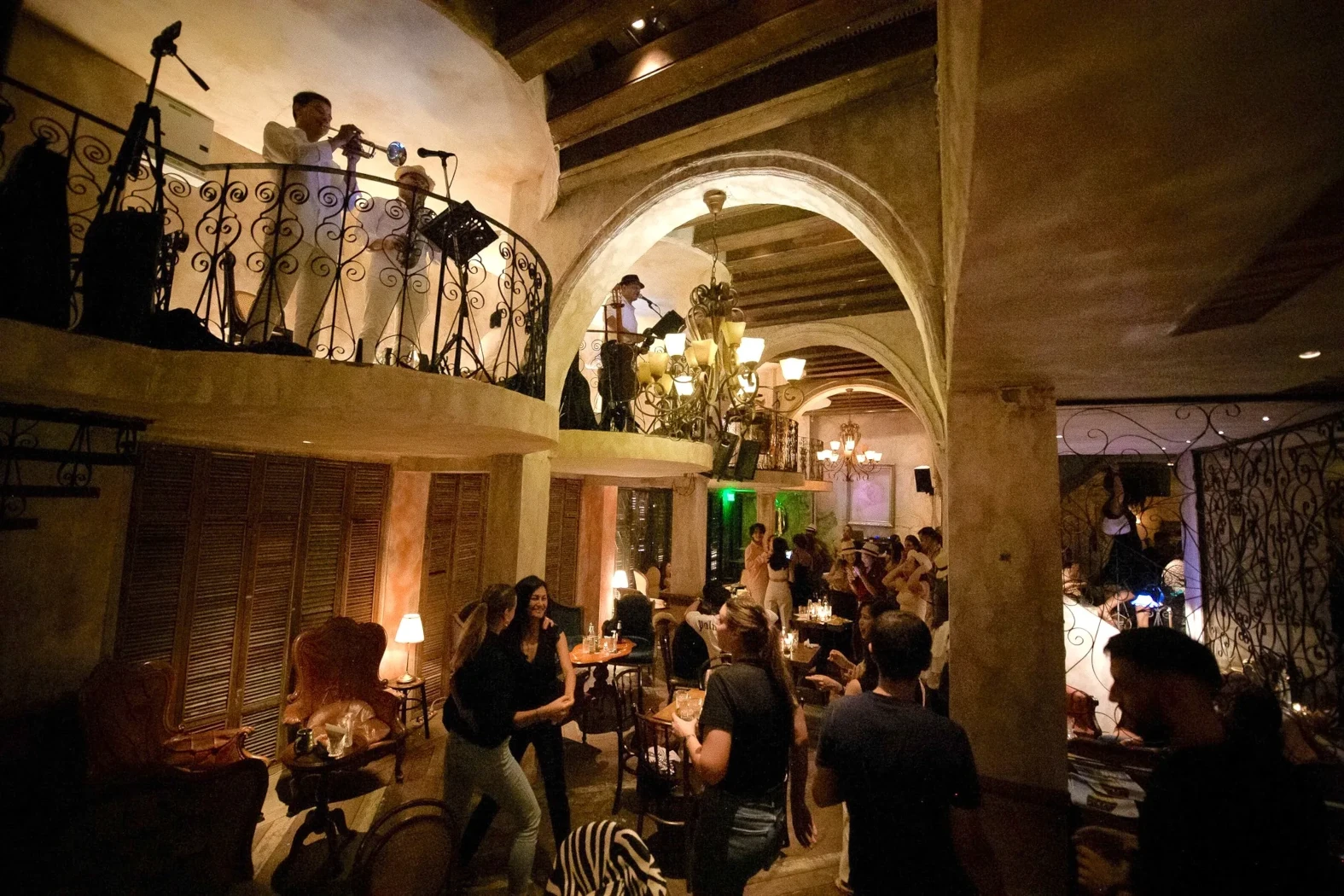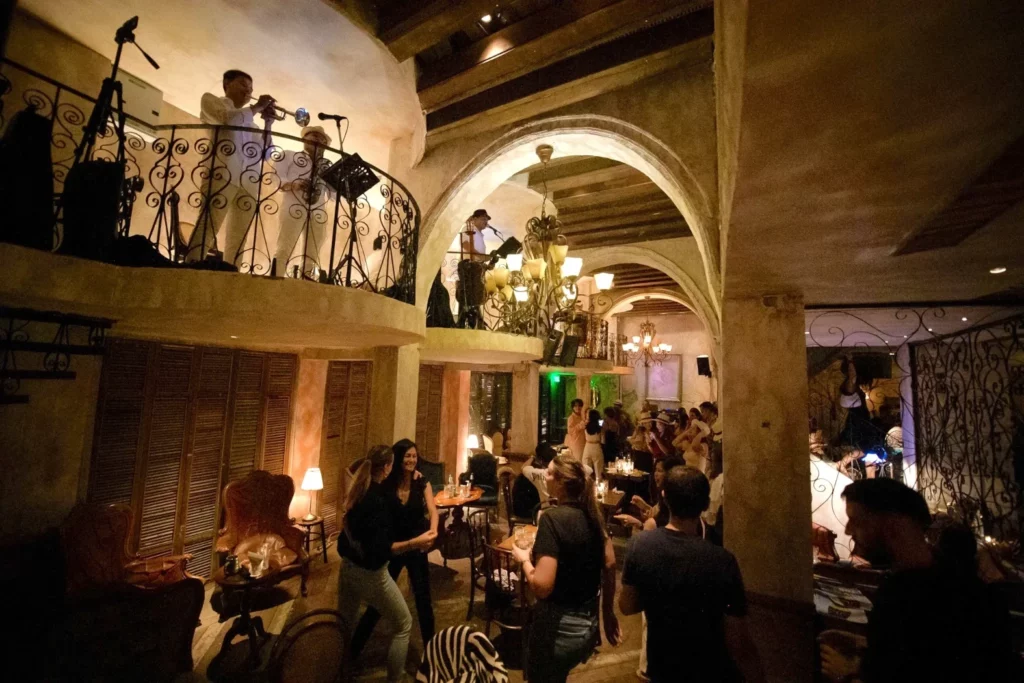 Havana Social is another superb cocktail bar that has been around Bangkok for a while.
Locals, expats, and travelers from around the world come to Havana for one reason or the other.
Some simply want to find this hidden little famous gem and are just curious to know why everyone in Bangkok talks about it.
Others are seasoned experts of Bangkok nightlife who know that Havana is the place to be for its sensational vibes, great cocktails, and exciting Latin music.
When you enter Havana through a phone-booth-looking entrance, it feels like you are transported to a secret bar, deep in the heart of Havana, Cuba.
Yes, the bar's name fits right in with the theme and concept
The interior design and ambiance of Havana are carefully crafted with a lot of attention to detail.
It doesn't just feel like a bar but a destination with a one-of-a-kind experience.
Havana is also famous for its regular events and promotions that draw in crowds every single day.
Because of all these reasons and its popularity, Havana has truly become one of the best cocktail bars in Bangkok.
Abandoned Mansion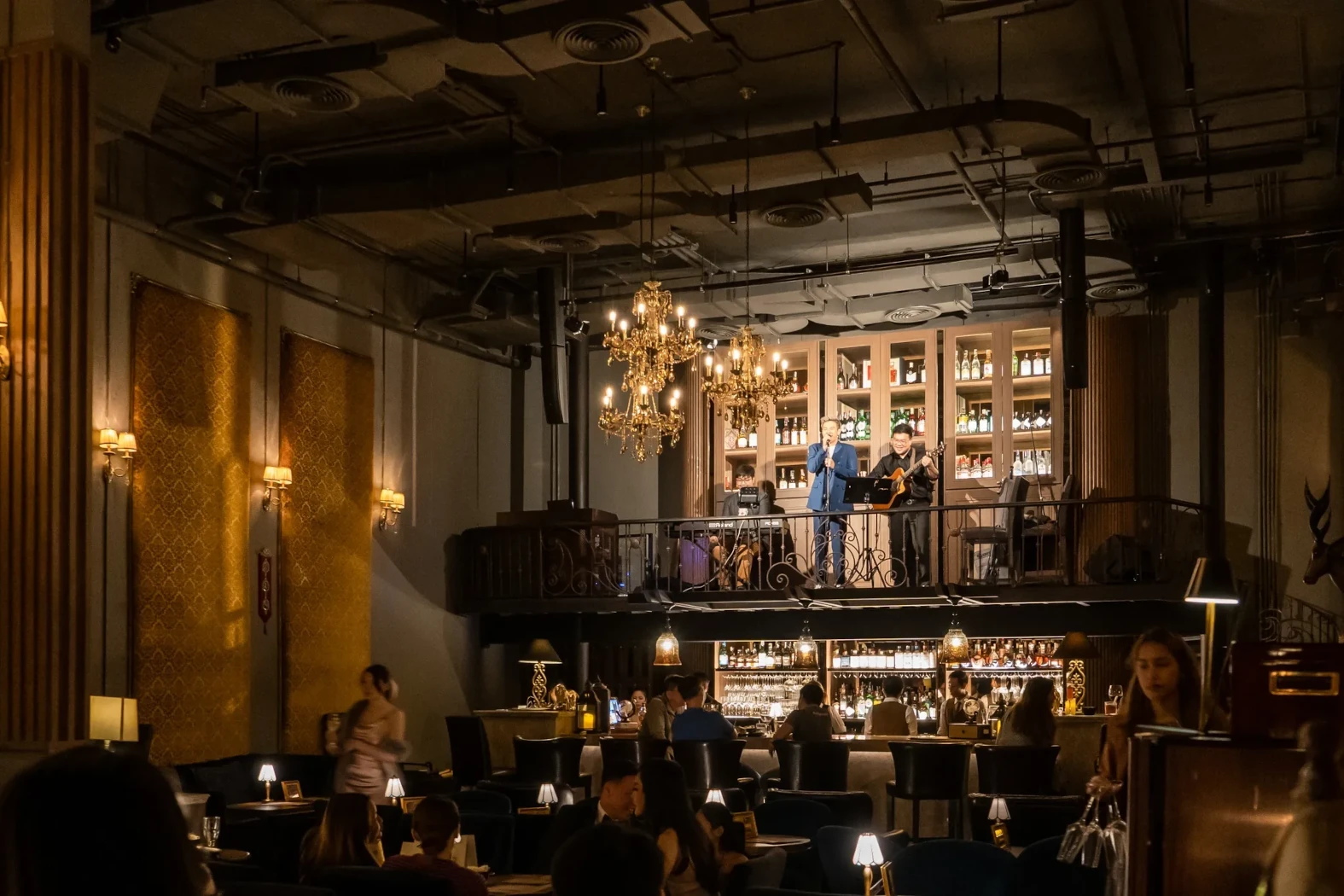 Abandoned Mansion has quickly risen to the ranks of one of the top cocktail bars in Bangkok.
It has done so because of many reasons but mainly because it has a consistent concept that is clear through its design, ambiance, music, food, and of course, the cocktails.
The theme of the bar is very gangster, prohibition era style that is evident in all the design, overall mood, and the drinks.
Even to get to the bar, you must go underground so it really feels like you are taken back to the days of prohibition.
It even has a cigar room and authentic jazz music that adds to the vibe.
Abandoned Mansion has a cozy, warm, and inviting atmosphere that is perfect for a relaxing night out.
Finally, the cocktails here are out of this world.
The bar's mixologists have created delicious drinks focusing on premium ingredients, perfectly-balanced flavors, and the use of incredibly creative visual aesthetics.
Every single drink is named after a famous gangster and has a story behind it.
The drinks are also presented in unique glasses unlike at any other cocktail bar.
If that wasn't enough, the staff at Abandoned Mansion are incredibly friendly and the service is excellent.
Escape Bangkok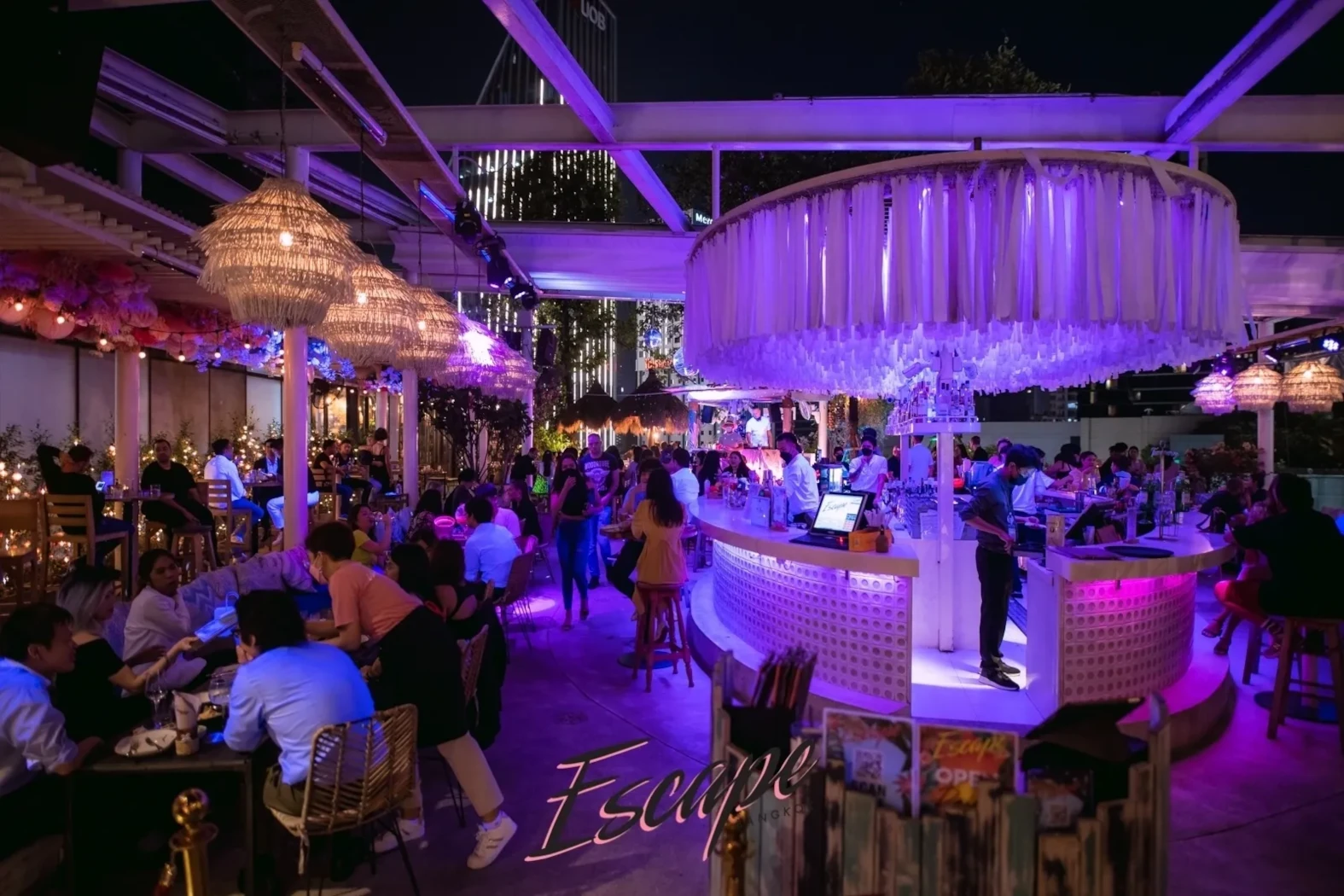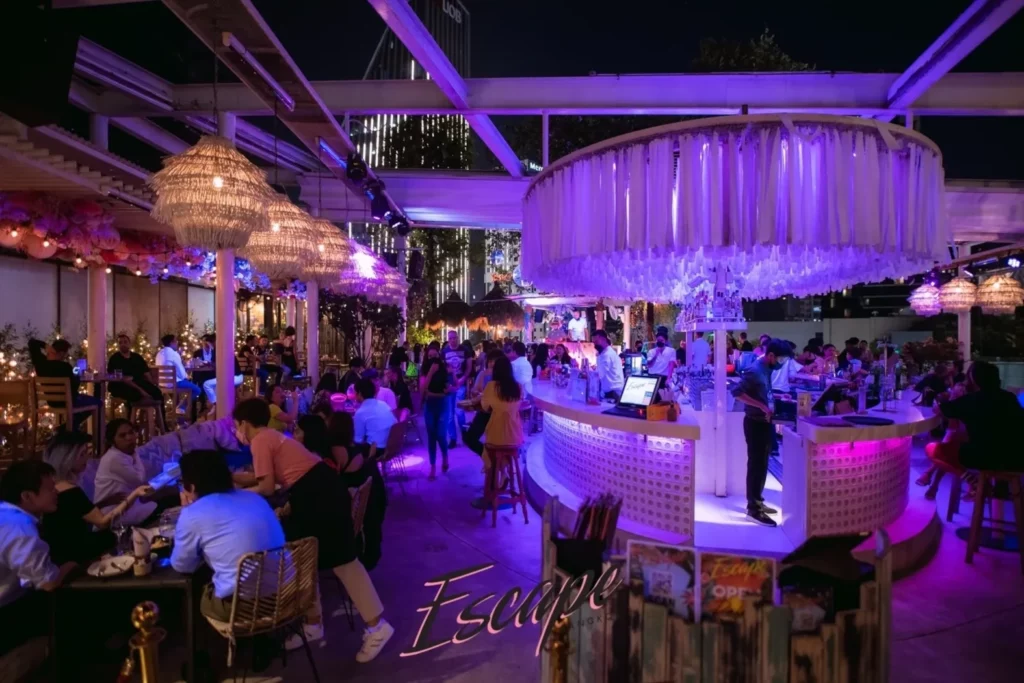 Escape Bangkok is another amazing and famous cocktail bar in Sukhumvit.
It is located on the 5th floor of one of the most popular shopping malls in the area, Emquartier.
Escape gained its popularity for its wonderful design, beautiful rooftop views, excellent service, and expertly crafted cocktails.
Another thing Escape has is a variety of ambiances.
It has 4 different zones, each with its own unique vibe and seating style.
If you want a relaxed space, go for The Sail.
To be part of the action and be close to the DJ, Ellipse is the heart of Escape.
For dining, The Tent is where you want to be but if you really want some privacy and beautiful views of the city, The Terrace would be more to your liking.
Escape is certainly, as the name suggests, an escape from the beautiful chaos that is the streets of Bangkok.
It is an oasis with great vibes and delicious drinks.
FAQ
Does Pastel have cocktails?
Yes, Pastel has a large selection of cocktails.
How much is a cocktail in Bangkok?
The price of a cocktail in Bangkok is between 150 THB and 500 THB. However, prices can be higher in some venues.
What is the best cocktail bar in Bangkok?
According to the list made by Asia's 50 best bars, the best cocktail bar in Bangkok is Bangkok Social Club, which is listed as #10.