Sunsets and rooftop bars go together like gin and tonics.
Being at a rooftop bar or restaurant during that golden hour is the perfect time for a wonderful experience and incredible photo opportunities.
To enjoy a beautiful sunset at a rooftop bar in Bangkok, come to visit Pastel where you will get to experience some of the best unblocked views and rooftop vibes in Bangkok.
No matter where you sit in the restaurant, whether it is by the bar, the sofa and tables inside, or the ones outside on the outdoor deck, you can see the sunset views where the high-rise buildings of Sukhumvit and Ploenchit meet the sky.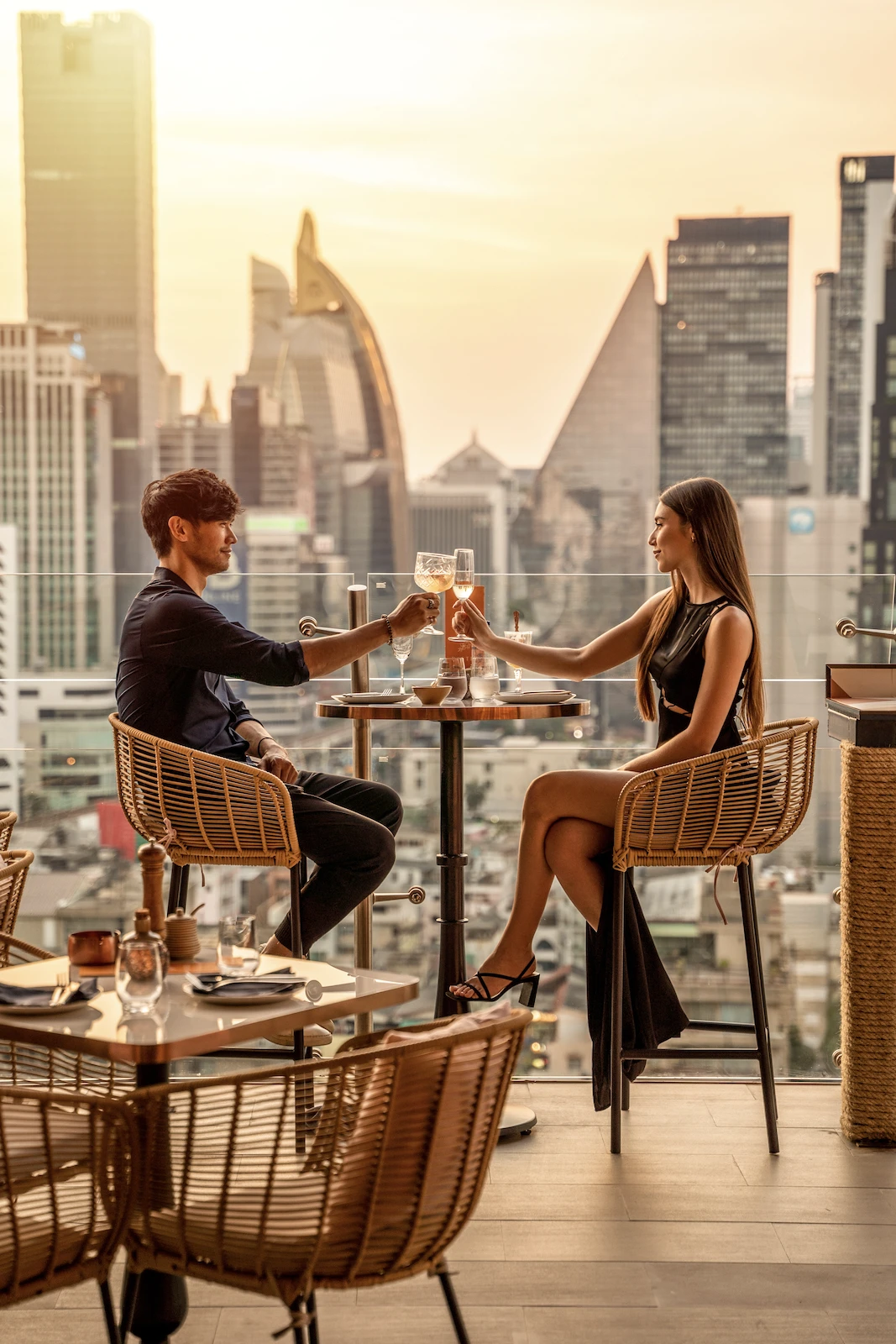 From 5 PM till the sun starts to go down and beyond, the atmosphere is truly magical up here.
Here's your opportunity to take some amazing photos.
When the light is just right, it is a perfect spot to take some Instagram selfies or record videos of the most beautiful sunset in Bangkok.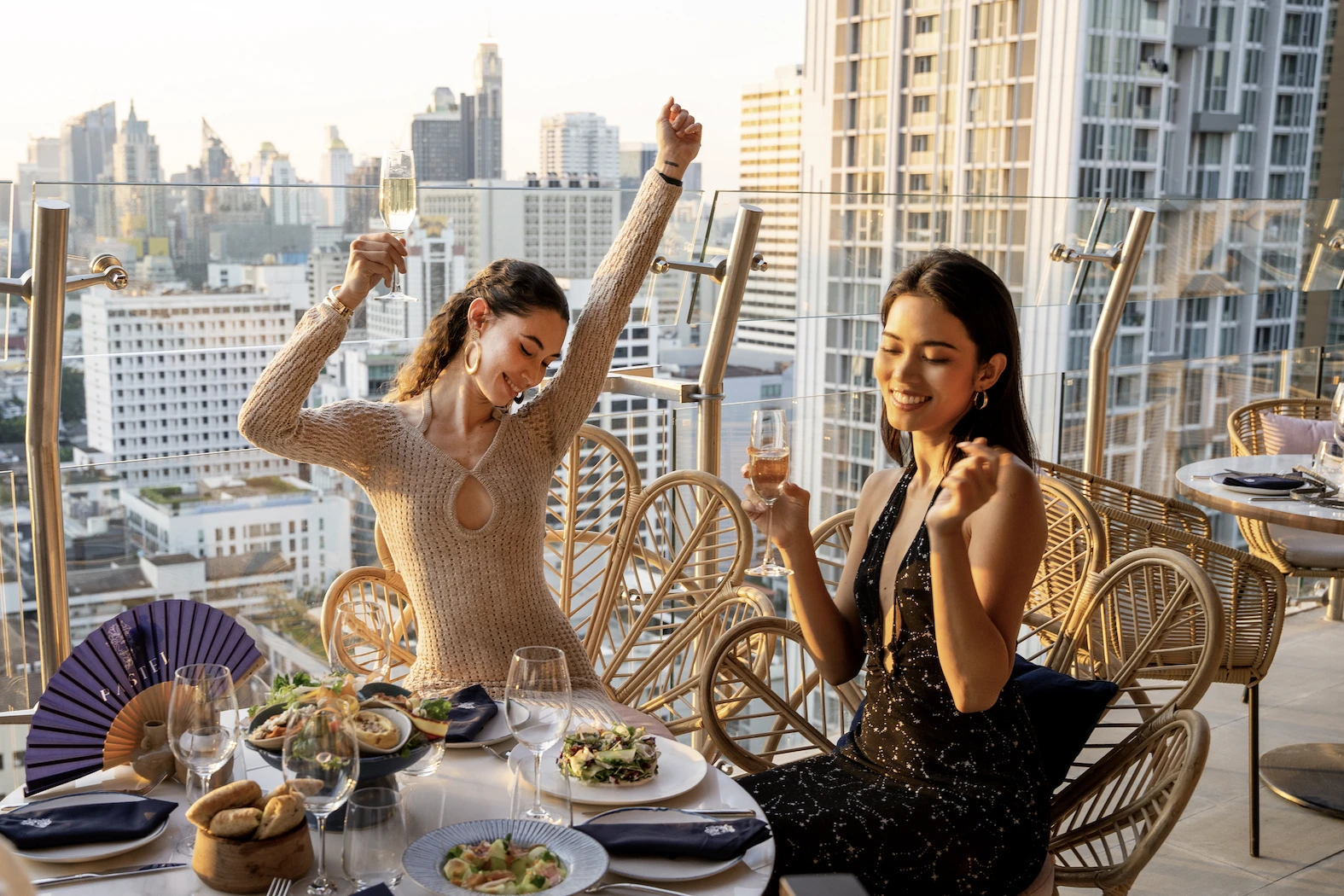 Make sure to try our special sunset menu from 5 PM to 6.30 PM to revive yourself between photo sessions and conversations.
The menu includes a beautiful balance of oysters and sparkling wine, which go exceptionally well together.
We have two options to choose from:
Oysters Gillardeau with Ferrari Blanc de Blancs
or
Fine de Claire with Nua Spumante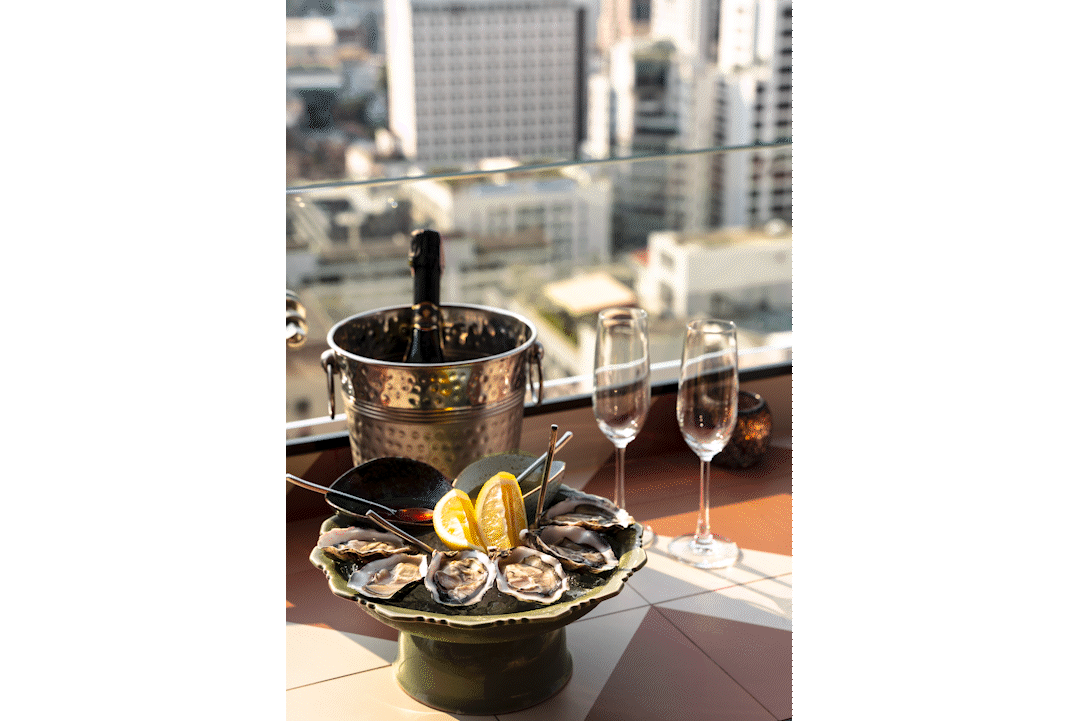 For both options, you can order between 3, 6, or 12 oysters and pair them with a glass, 2 glasses, or a bottle of one of these fine sparkling wines.
You can also choose from a selection of cocktails, Spritz Aperitivo, and beer (Peroni).
The Pastel Punch is one of our most popular sunset cocktail drinks and can be enjoyed as a single glass or in a jug, perfect for 2 or 3 people.
After the drinks and oysters fuel your appetite, try our delicious Mediterranean-fusion food menu.
Make sure you try out some of the Instagrammable dishes such as the Tuna Surprise, Pastel on the Yacht, or the Flambeed Fish.
Whether you are going on a date or sundowners with friends, make sure to catch the sunset today at Pastel with our amazing offers and convivial vibes.
FAQ
What time is the sunset in Bangkok?
The sunset in Bangkok is different depending on what time of year it is. But it is usually between 6 to 7 PM.
What is the best time to enjoy the sunset at Pastel?
The best time to enjoy the sunset at Pastel is from 5 PM onward. Book your table now.