At Pastel, the music that DJs play is just as much a part of the experience as the décor, food, drinks, and the staff.
In fact, scratch that.
DJs are the ones that really set the mood of the place.
Whether it is a chilled evening or an epic party, their beats dictate where the night is going.
So, let's shine a spotlight on the best DJs in Thailand who deliver amazing performances at Pastel.
Tristan K
Tristan is another popular French resident DJ at Pastel who is known for icy cool and melodic tech, house, and funk music.
He often mixes his tracks with Latino and afro beats but his real talent is reading the crowd and navigating different styles of music.
Tristan also makes it his priority to make the girls dance.
Be prepared to be blown with his music at Pastel or at home by listening to some of his sets on Mixcloud.
Aash Vibes
Get ready to be blown away by the incredible beats and EDM mashups of Aash Vibes.
He is a world-famous French DJ and producer who is known for his short music videos on Instagram and TikTok and his incredible live sets.
Aash is constantly going viral with his live performances and visual sets on social media and is easily recognizable with the cool mask he's wearing.
He is now one of the most influential French artists in the EDM scene.
Aash is also a resident DJ at Illuzion Club in Phuket and performs in clubs around the world.
He even played at Paris La Defense Arena, one of the biggest live show venues in France.
Aash Vibes has such an infectious and energetic presence that we highly recommend you try to catch him live in Thailand or overseas.
Until then, enjoy his sets on Instagram and SoundCloud.
Henry Knowles
Henry Knowles is a Grammy-nominated producer and DJ.
He is half-American and half-Puerto Rican, which he uses as inspiration in his music.
While he is one of the world's top Latin music DJs, he is actually way more versatile than that as he can play just about anything.
Henry often appears at some of the most famous venues in Thailand such as Seen Beach Club in Samui, Catch Beach Club in Phuket, Sing Sing Theater, and Flamenco.
He also performed a wonderful set at Pastel's Amazonia party.
Note that he even played at Wonderfruit, which is one of Thailand's biggest music festivals.
Peter Soul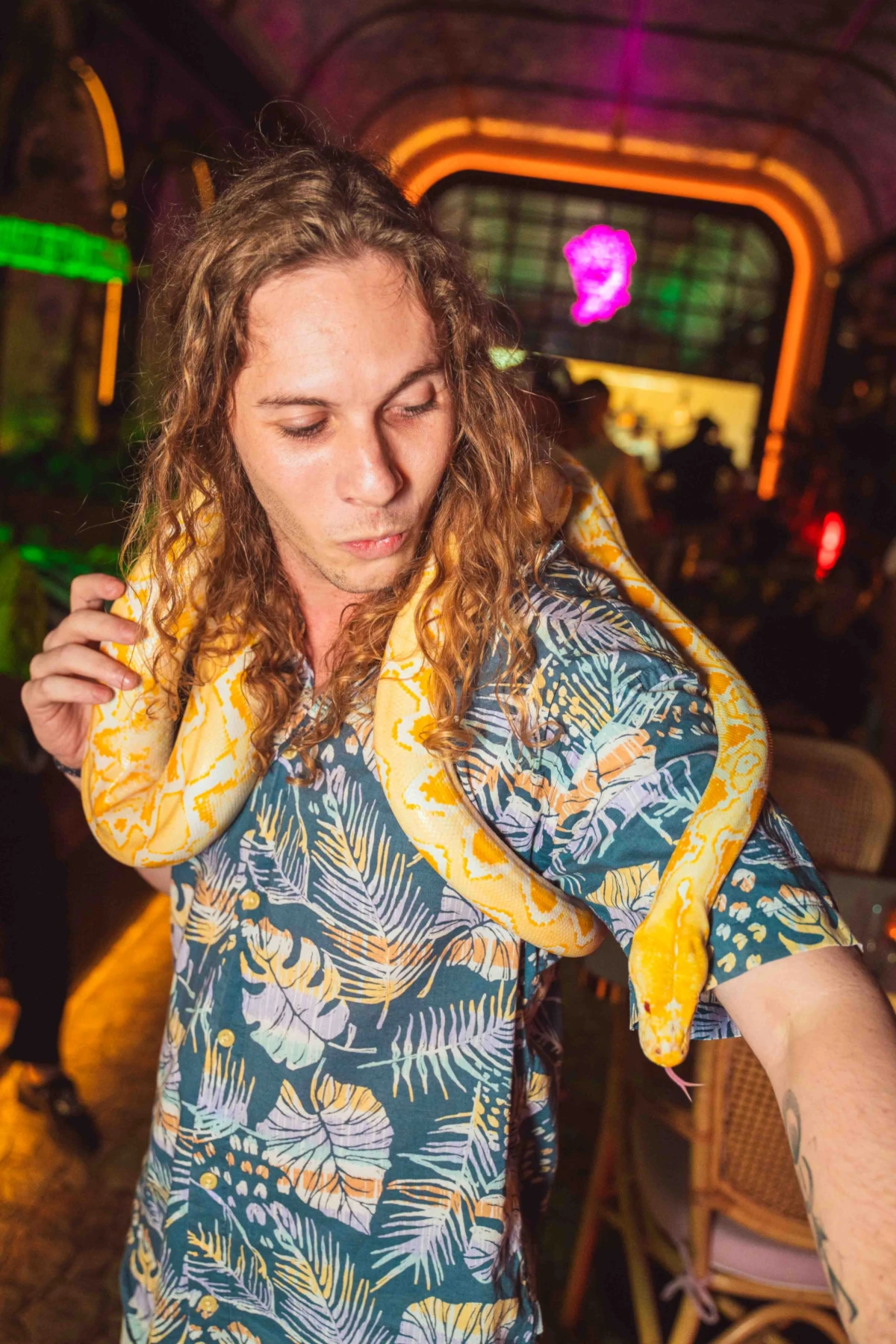 Feed your techno soul with Peter Soul.
Although Peter is originally from France, he has made a name for himself in the trance and techno party scene in Bangkok.
As a successful producer and DJ, he is known for his smooth tech-house and psychedelic beats.
If you want to get a taste of his music, make sure to check out his amazing mixes on Soundcloud.
While he is a prominent resident DJ at Pastel, Peter also plays at other clubs and bars around Bangkok.
He even performed a fantastic set at an event in Phitsanulok province back in June 2023.
Py White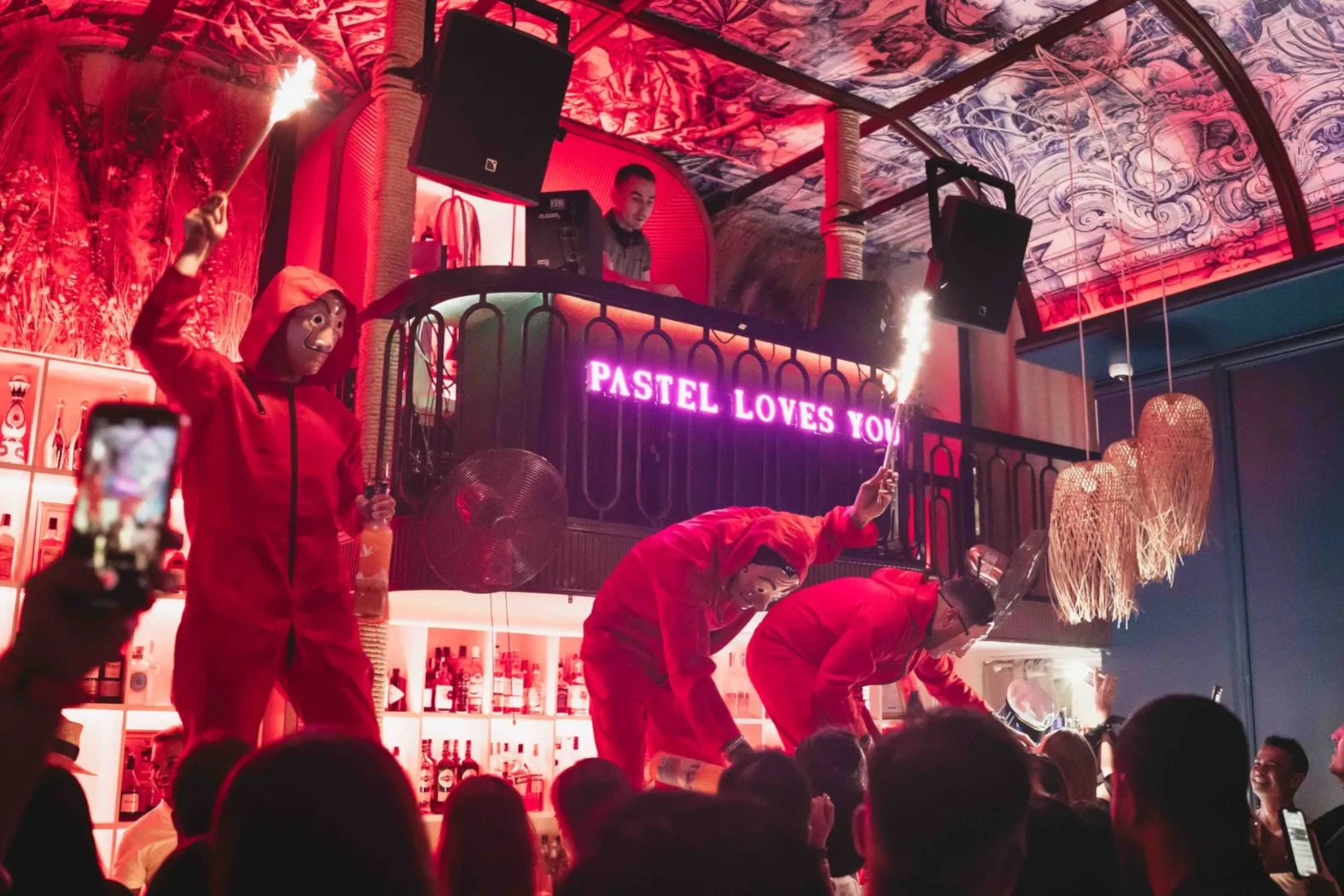 Py White is a promising French DJ who plays hard-hitting tech-house music.
His beats really make you want to bop your head and shake that body.
One minute it will keep you chilled and then suddenly drop you before immediately taking you to the moon.
He is a really talented DJ who produces his own music but also edits famous tracks into incredible mashups.
You can check out his awesome mixes and music productions on his Soundcloud page and other audio platforms.
Py plays for us at our Pastel in Paris party.
Matt / Lil Kipp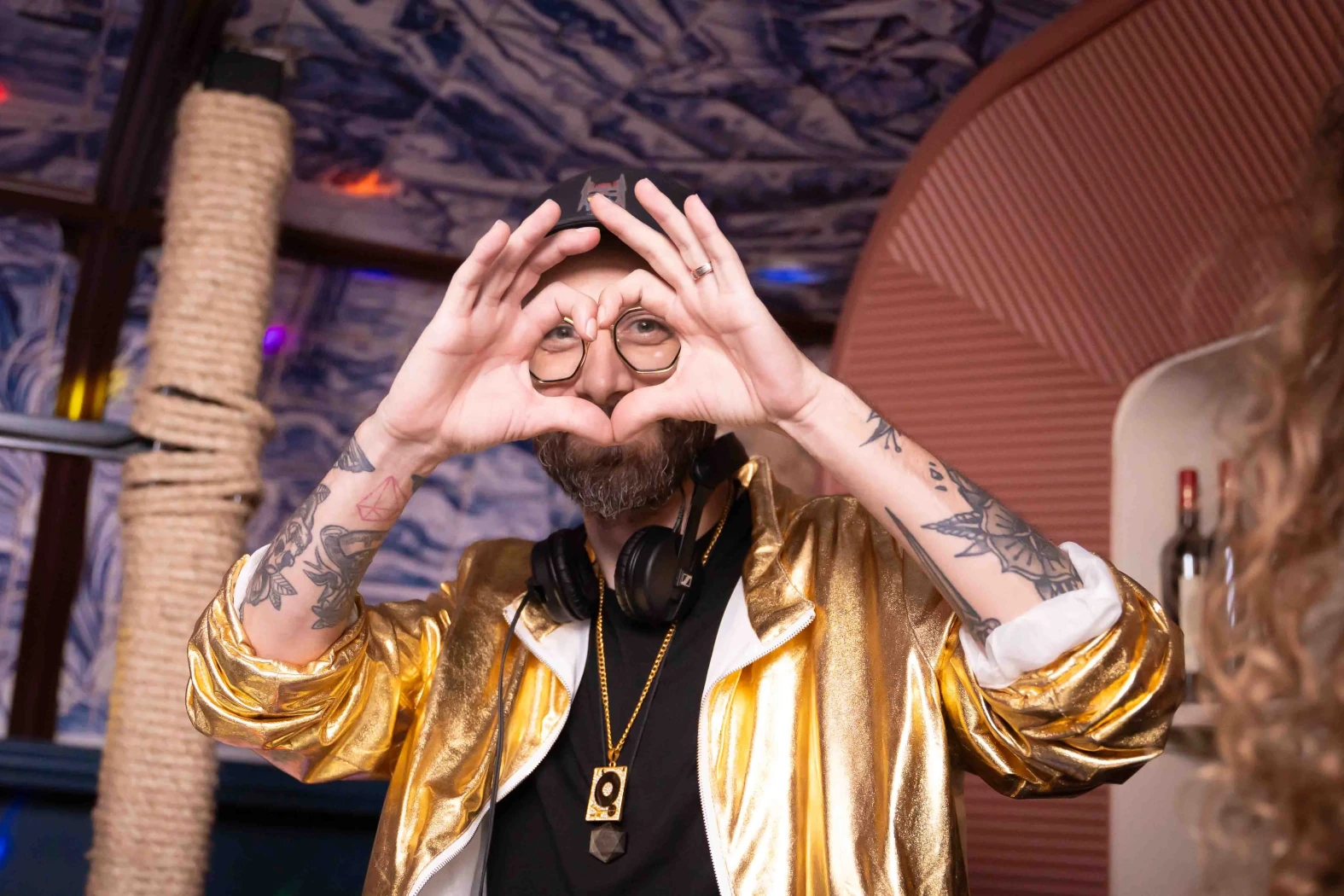 Matt, also known as DJ Lil Kipp, is one of the regular DJs at Pastel.
He brings fun vibes and an amazing personality, making sure the crowd is always having a good time.
Matt plays all kinds of music and is best at reading the room to create unforgettable music experiences.
When he isn't playing at our disco parties, Matt loves to check up on customers.
Next time you are at Pastel, make sure you say hi to Matt.
He will be more than happy to have a conversation and share a drink with you.
Bring Your Own DJ At Pastel
Organize a private party and use one of our DJs or bring your own DJ to celebrate your event.
Come on up to Pastel and see our resident and guest DJs play while sipping on cocktails and feasting on Mediterranean delights.
Reserve your table today.
FAQ