Bangkok has a really vibrant and exciting salad scene.
You'll find all the classic salads you're used to, of course.
But there are also a ton of fresh and exciting recipes using local vegetables and fruits balanced with influences from all over the world..
Here are the best spots in Bangkok to eat a refreshing salad to beat Bangkok's heat.
Pastel Bangkok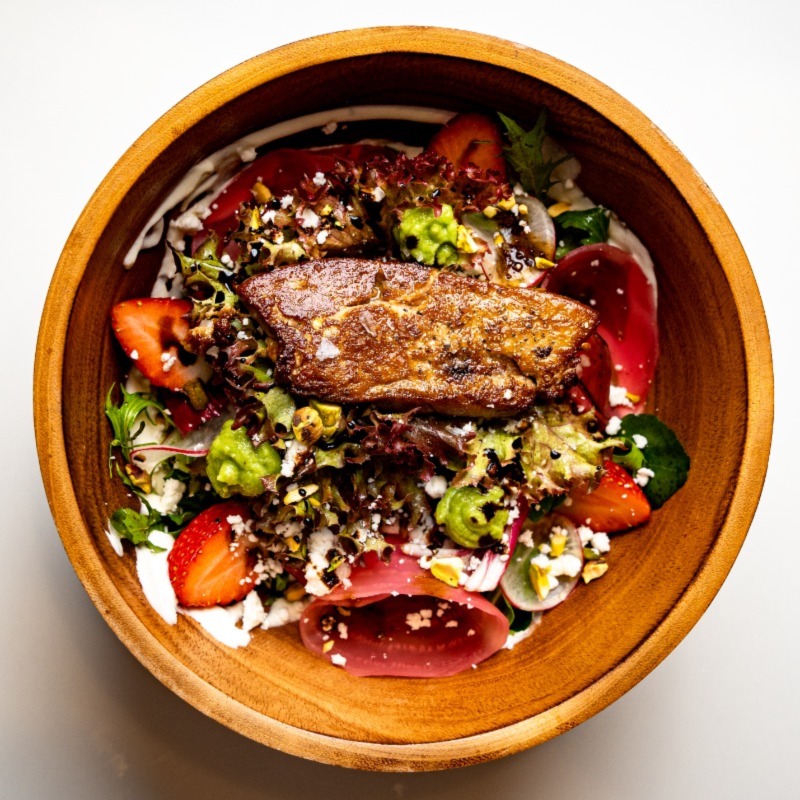 There is eating a salad at a restaurant and then there is eating a salad in style at a rooftop restaurant.
Which sounds better?
The second, right?
Whether it's a salad or anything else from our menu, eating at Pastel is always an experience.
We have beautiful views, an incredible ambiance, a festive atmosphere, and of course delicious food, and incredible salads.
You'll find plenty of options on the menu to choose from.
The Niçoise and Greek salads are obviously great choices but we highly recommend trying our signature Pastel Salad.
This delicious summer creation combines pan-seared foie gras with strawberries, beetroot, pistachio, and sour cream.
Other must-try salads on our menu include the Greek salad, Fattoush, and Melon & Iberico.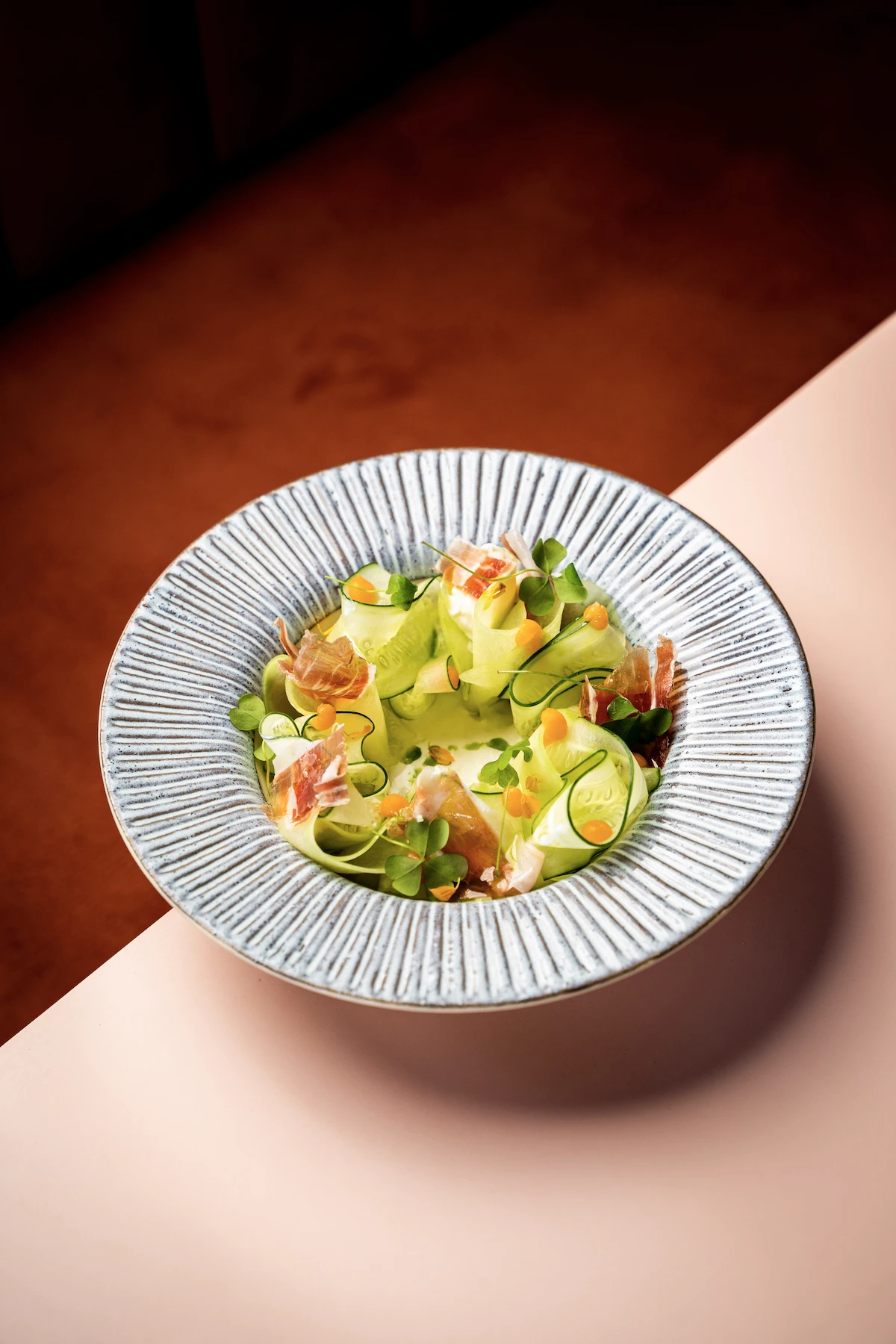 To go along with your salads, make sure you try out some of our delicious signature cocktails or try our wine selection.
If you're not sure what to order, our friendly staff will be happy to recommend the best food and drink pairing.
Mozza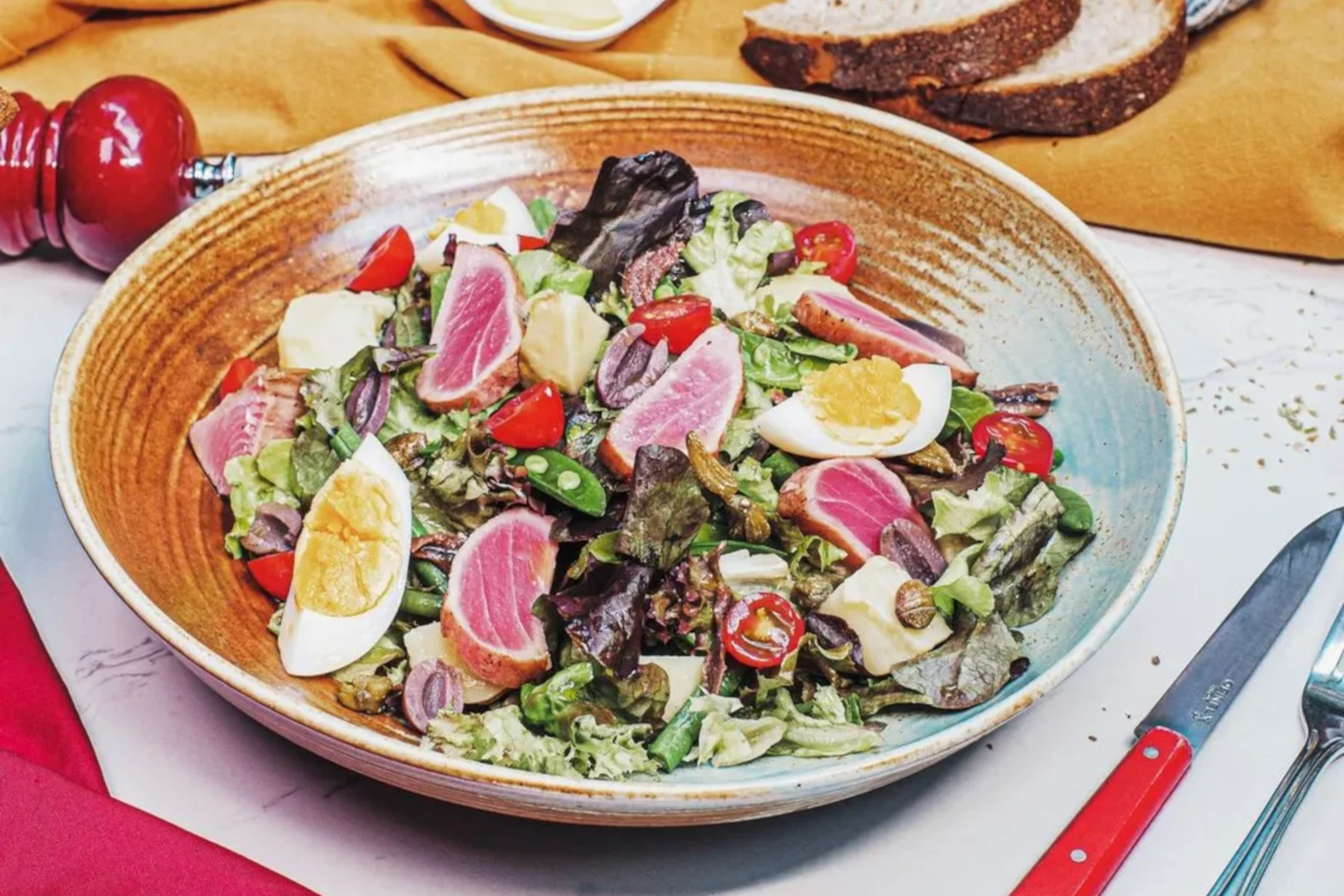 Mozza is a lovely Italian restaurant and cantina with 3 locations around Bangkok.
If you are in the mood for homemade, gourmet Italian cuisine, Mozza is right up there.
Visit one of their locations at EmQuartier, Central Chidlom, or Siam Paragon.
As for salads, Mozza has an amazing range.
They have classics like the Niçoise and Mozza Caesar (their most popular), and more creative recipes like the crab and mango salad, the raspberry rocket, a lobster salad, and the beetroot carpaccio salads.
That is definitely plenty of great options.
And their salads don't just look good, they taste good too.
They are fresh and delicious, perfect for the hot summer in Bangkok.
Now if you feel like eating more than just a salad, Mozza has a menu so massive, we don't even know where to begin.
It's got everything from pasta and pizza to other signature Italian dishes and charcuterie boards.
They also have an excellent wine list and signature cocktails as well to go along with the food.
Veganerie Nana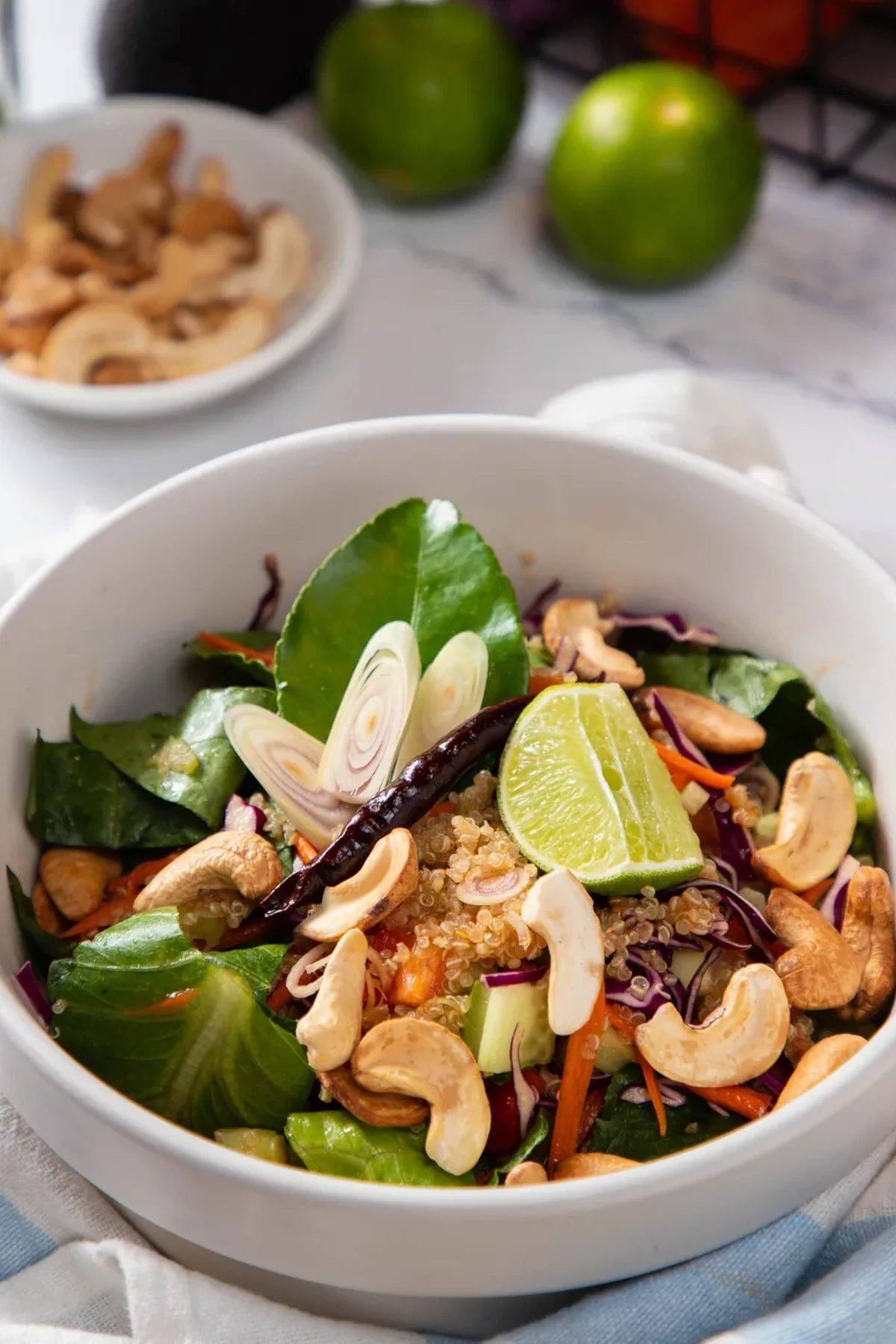 Veganerie is a family-owned restaurant that has a passion for all things vegan.
They now have outlets in 6 locations in and around Bangkok, including one a short 2-minute walk from Pastel in Sukhumvit Soi 11.
This makes Veganerie an excellent place to get a salad.
If you want to play it safe, you can get a basic Caesar salad.
But we recommend you try their super delicious quinoa sushi bowl, summer quinoa bowl, or the kale antioxidant salad instead.
They are incredibly refreshing and healthy.
Salads aren't the only thing on the menu here too.
Far from it in fact.
As the ultimate vegan restaurant, they have over 150 vegan dishes including burgers, wraps, pasta, Asian dishes, smoothie bowls, and much more.
They also have a variety of meal options from all-day breakfast and brunch to dinner, dessert, drinks, and even groceries.
Broccoli Revolution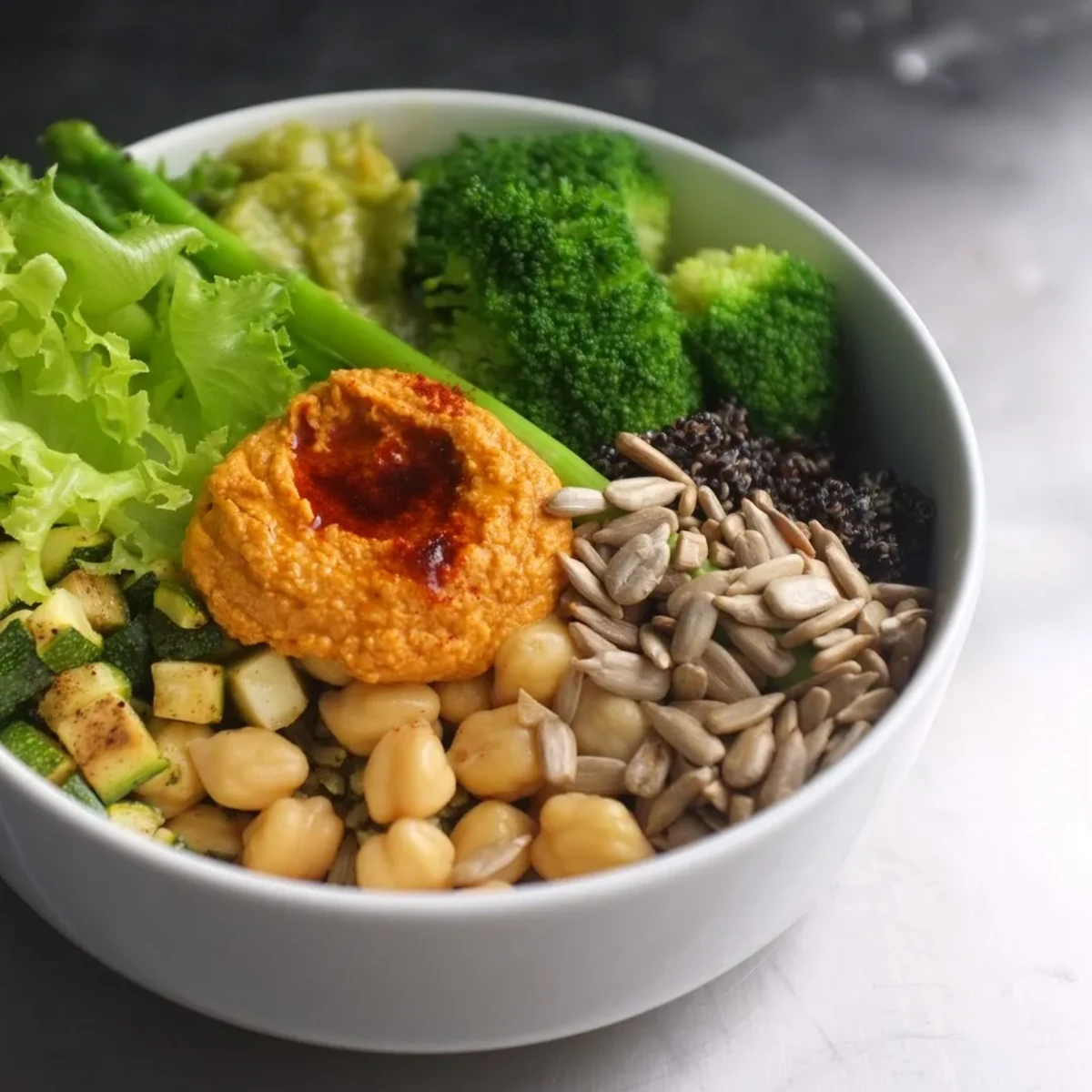 Broccoli Revolution is all about being healthy and changing the way we eat.
This super casual plant-based eatery and juice bar is on a mission to make nutritious food easily accessible and delicious.
They do this by sourcing only the freshest, locally grown vegetables, fruits, and unprocessed ingredients.
Broccoli Revolution use all kinds of ingredients in their salads.
You'll find everything from nuts and berries to greens and legumes.
The Phnom Penh Tofu Salad and Myanmar's tea leaf salad are unique and definitely worth a try.
While you can easily order their dishes from online deliveries, the best experience is to try their salads at any one of their outlets in Charoenkrung, Central Embassy, or Sukhumvit 49.
And it's not just salads here.
The restaurants have an incredible variety of healthy plant-based drinks, appetizers, soups, and even main courses like their signature vegan burger.
Their dishes cover recipes from Asia, Europe, and South America.
Pimp My Salad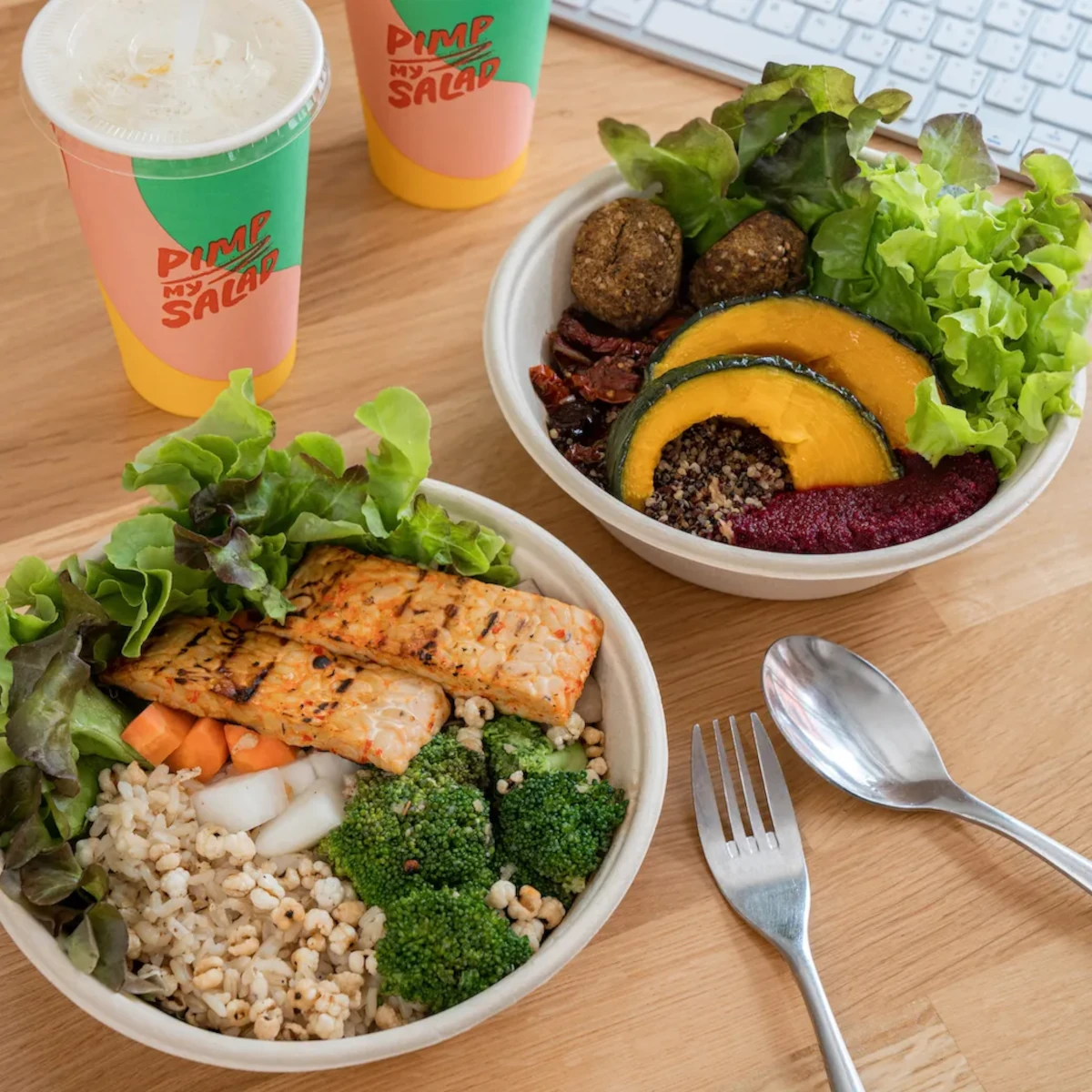 With a name like that, you know that's a must-try place to get a salad in Bangkok.
Pimp My Salad is one of Bangkok's hottest salad bars where you can basically build your own salad bowls from scratch using all kinds of healthy and fresh ingredients.
Not sure what makes a good salad?
No problem.
They do have an all-day menu where you can choose from a range of signature bowls.
And it's not just salads with plain vegetables.
You get to enjoy savory meats such as coconut-infused chicken, grilled steak, salmon, tuna, and more.
Throw in some summery vegetables and zesty flavors, and you have got yourself a delicious healthy treat.
Pimp My Salad is certainly making salads more exciting to eat.
You can get their salads delivered to your doorstep or visit the shop in Sathon Soi 8.
Come To Pastel For A Delicious Salad
There you have it, our list of the 5 best places to eat salad in Bangkok, handpicked by Pastel's team.
Come try our new menu and unique salads.
Then stay for a drink and let's party together.