There's a good chance you've already tried Mediterranean cuisine at some point without even realizing it.
Mediterranean food, which includes a range of healthy ingredients from diverse origins and regions, spans tangy salads, couscous, tagines, and delicious seafood paired with wine and bread.
At Pastel Bangkok, our chefs have created a unique collection of authentic, traditional Mediterranean dishes with a touch of fusion and modern twists.
Let's explore Mediterranean food, its influences, origins, and some must-try dishes at Pastel Bangkok.
What is Mediterranean Food?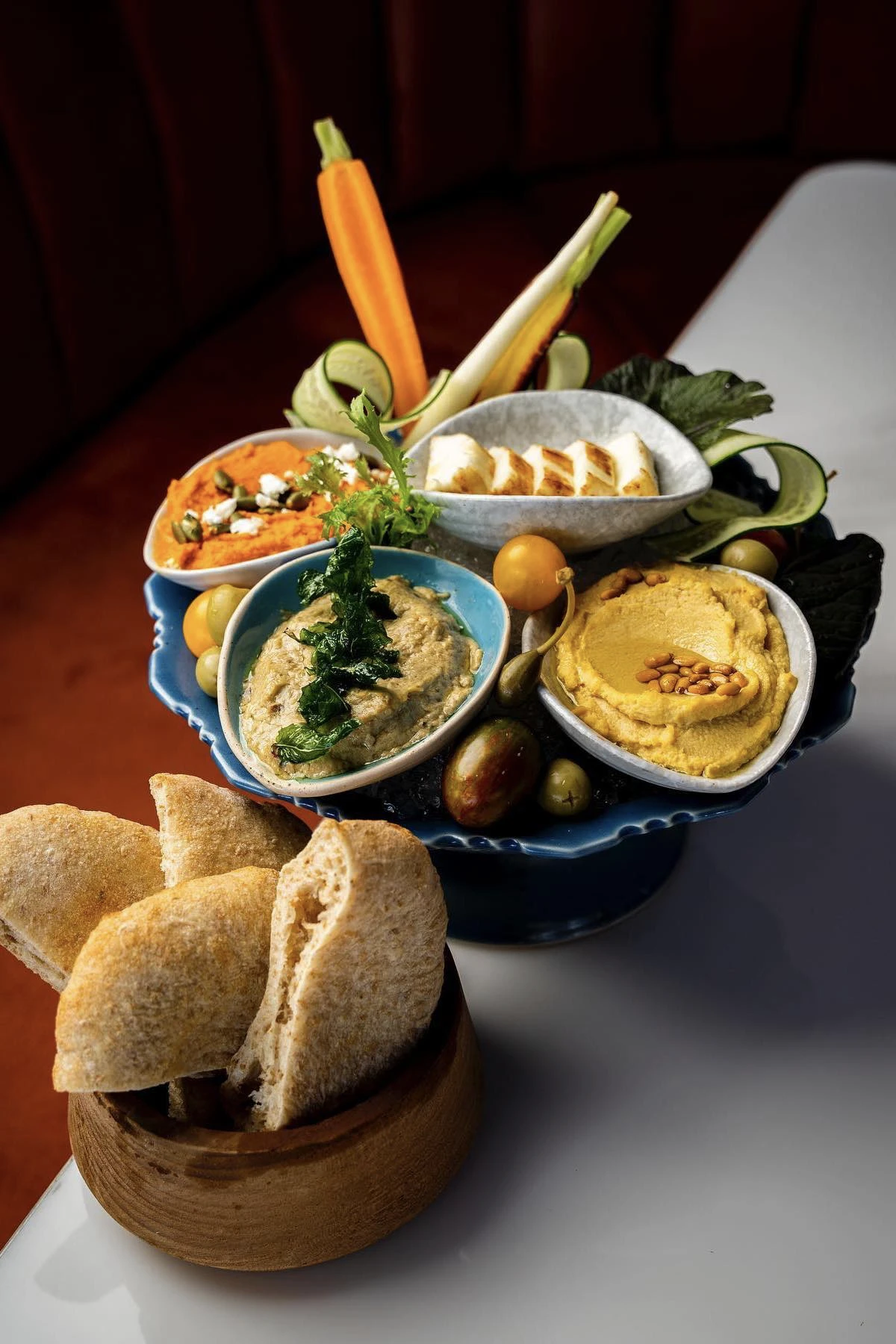 Most people think of the Middle East when they hear of Mediterranean food.
While hummus, pita bread, and olive oil are indeed part of the cuisine, there's actually much more to it.
The cuisine is quite diverse, spanning many countries.
Although Mediterranean food dates all the way back to Ancient Egypt, it has influences throughout the ages and from three main culinary regions: the Middle East, Southern Europe, and North Africa.
You'll find Mediterranean dishes from countries like Morocco, Turkey, Greece, Italy, France, Spain, and essentially any area near the Mediterranean Sea.
Flavors across these regions vary, but they all use ingredients such as garlic, olive oil, tomato, onions, fresh vegetables, and a diverse range of healthy meats or seafood.
The use of herbs and spices also varies from country to country.
However, olives, wheat, and grapes are considered the core foundation of Mediterranean cuisine as they are grown in abundance in the region.
The cuisine includes iconic dishes such as tagine, moussaka, shakshuka, falafel, Greek salad, Niçoise salad, risotto, and more.
You might even be surprised to learn that pasta and pizzas are also considered part of Mediterranean food.
As you can see, Mediterranean food has had major influences on many countries, regions, and their cuisines.
5 Must-Try Mediterranean Dishes at Pastel
If you're in the mood to try truly authentic yet exotic Mediterranean food, Pastel has created dishes that will not only stimulate your taste buds but also excite your other senses.
Here are five dishes you must try at Pastel Bangkok:
Provençal Tartare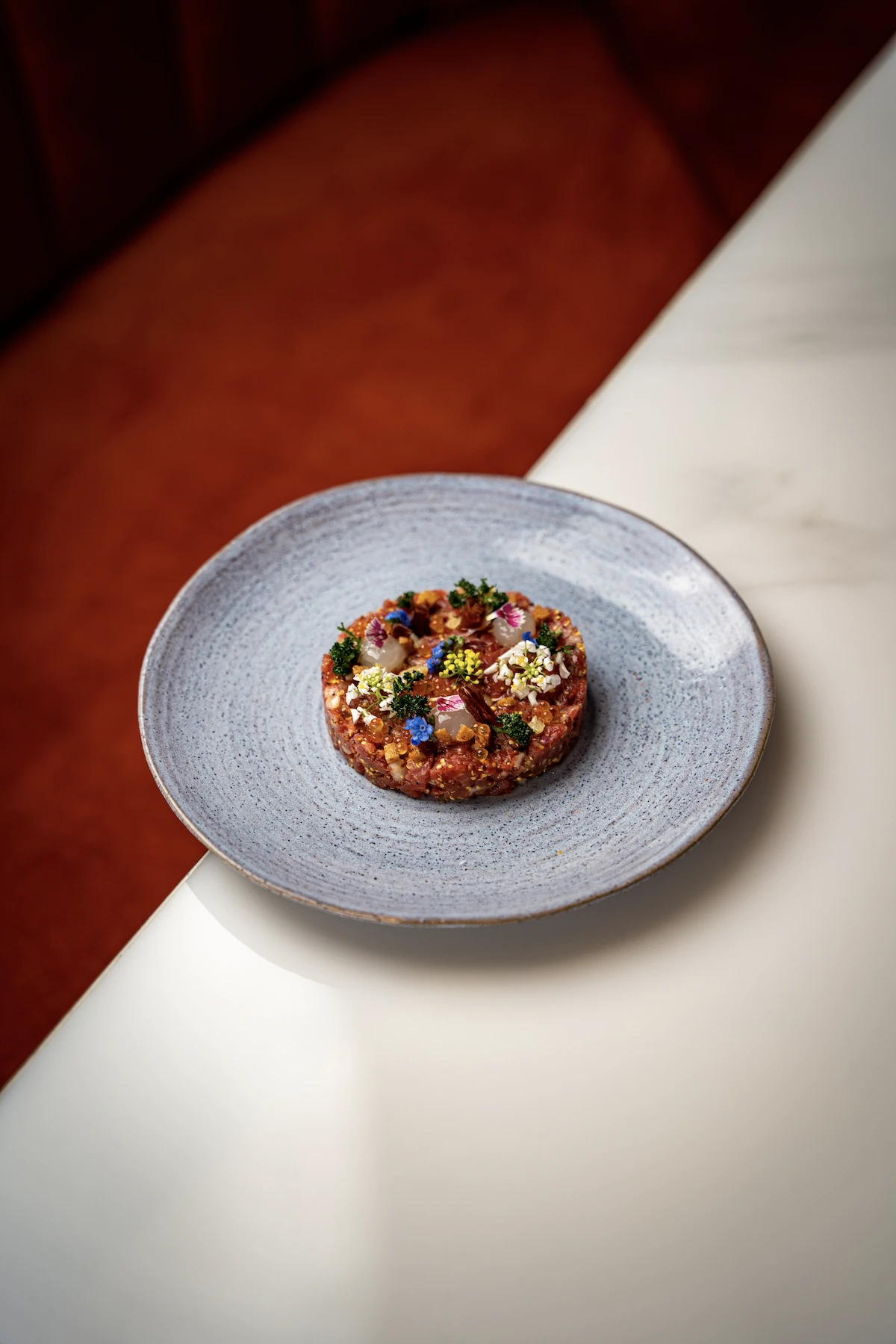 The Provençal tartare is a chef-recommended starter dish that is a mouth-watering combination of hand-cut Wagyu beef and Parmesan cheese.
The tartare is seasoned with ingredients from Provence, a beautiful region in southeastern France near the Mediterranean Sea.
The tartare simply melts in your mouth and is bursting with savory flavors.
Melon & Iberico Salad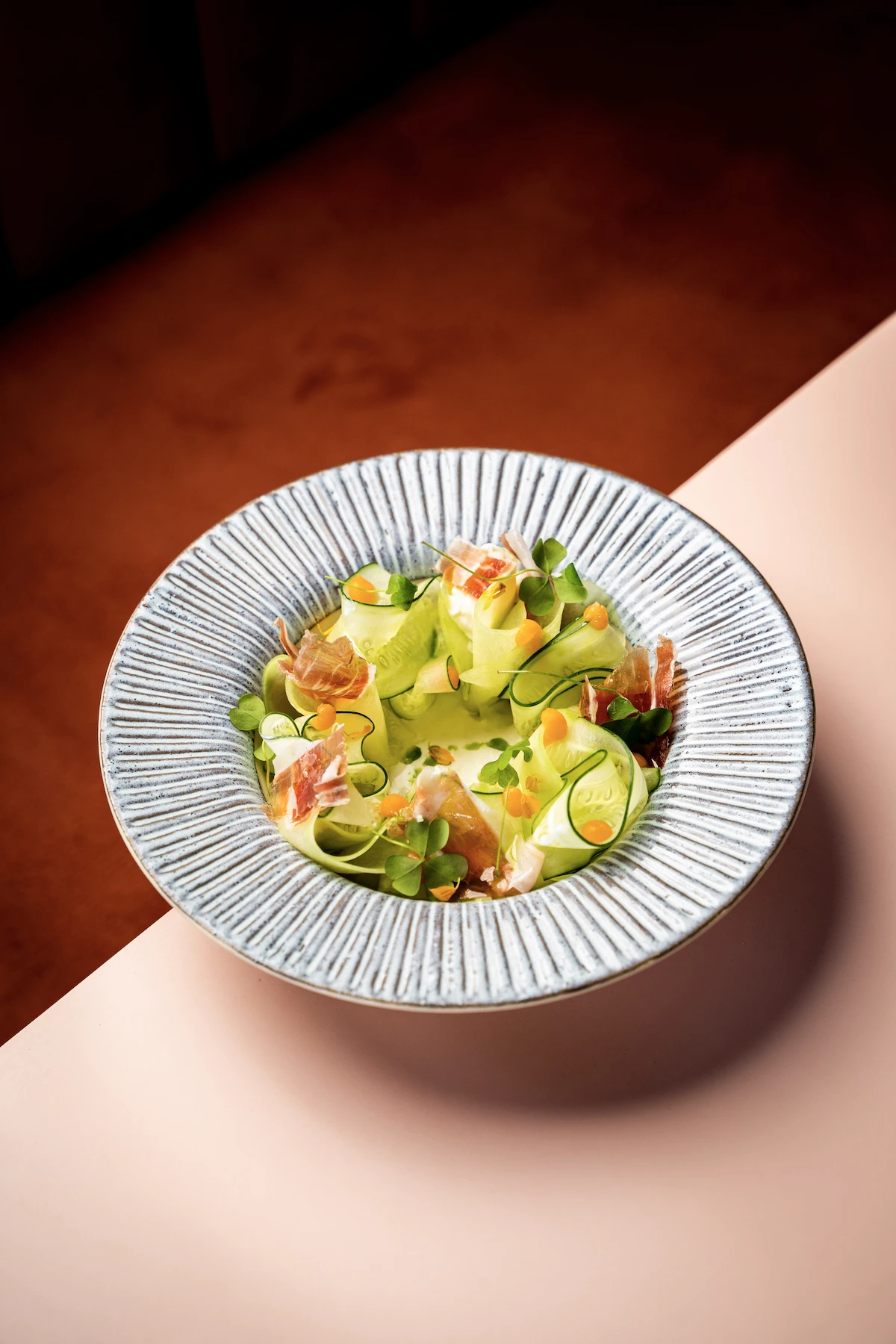 Our melon and Iberico salad is a fun and colorful dish perfect for the summer.
It's a wonderful combination of fresh melon, marinated cucumber, stracciatella, Iberico ham, cherry tomatoes, and a dah of vinaigrette on top.
The salad is a burst of flavors that combines the sweetness of melon with the saltiness of Iberico ham.
Tuna Surprise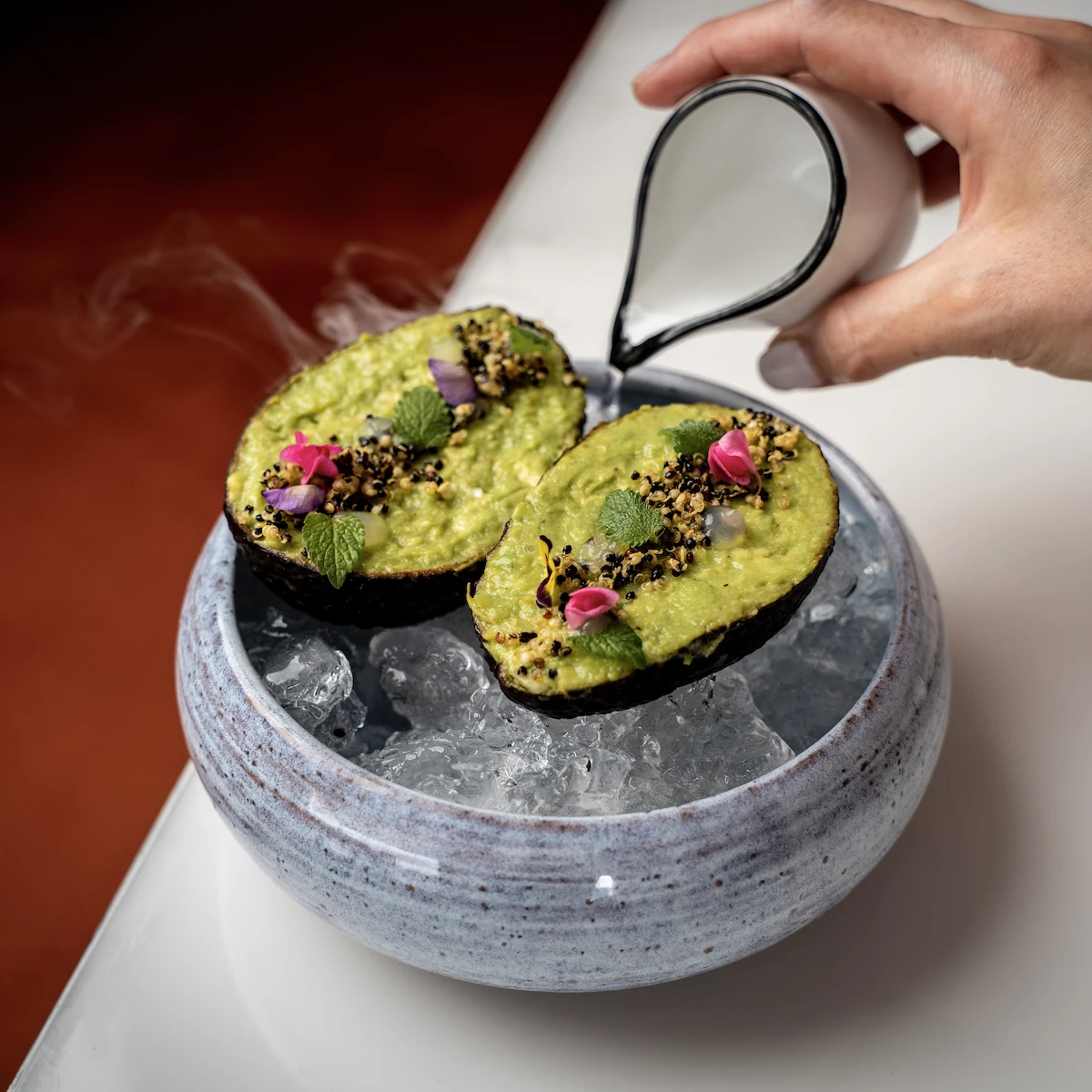 The tuna surprise is one of our Instagrammable dishes that looks fantastic on camera with its pop of colors and creative presentation.
It also tastes amazing, as the tuna tartare pairs incredibly well with the avocado and puffed quinoa.
It is certainly one of our most popular dishes for its delicious taste and delightful aesthetics.
Lobster Fettuccine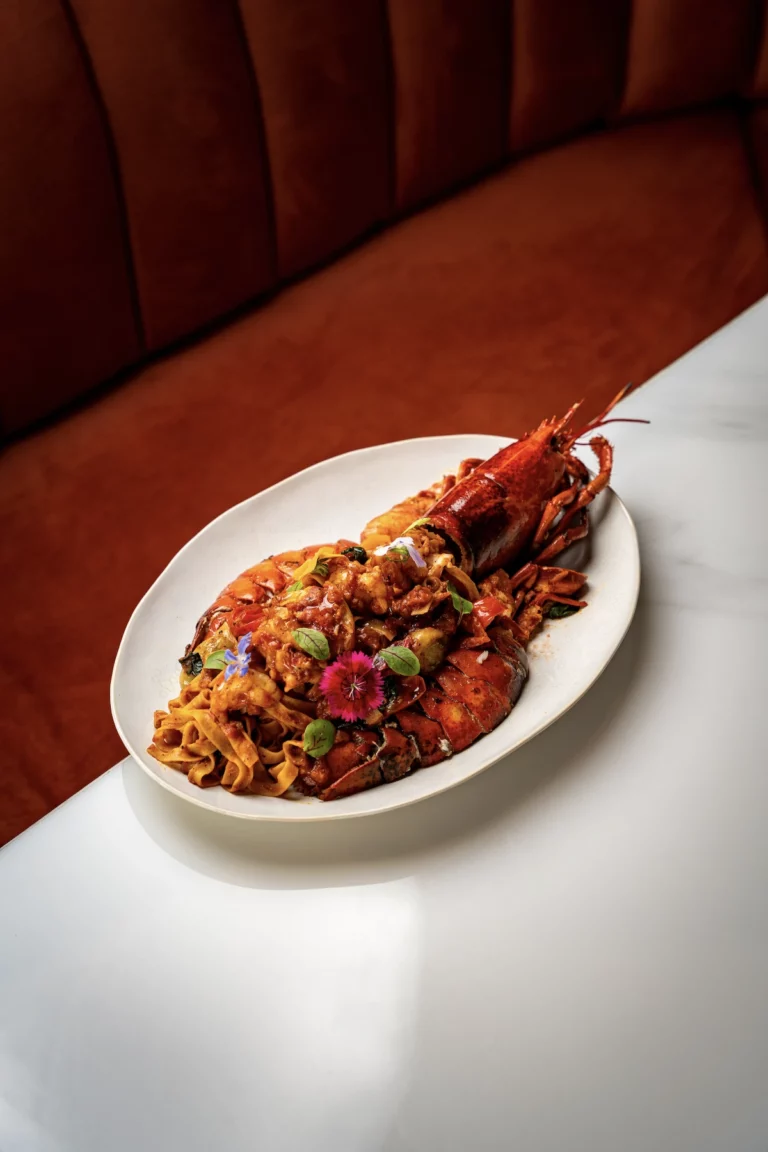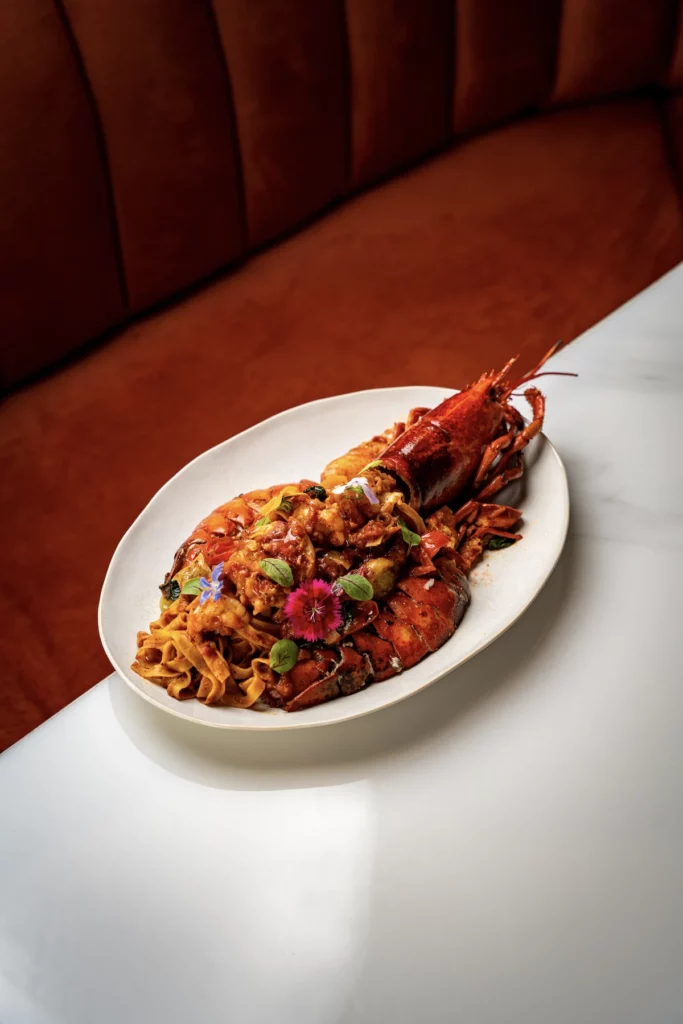 Good food deserves to be shared, which is why the lobster fettuccine is perfect to share with friends.
This dish features a delicious whole lobster on top of a generous serving of handmade fettuccine mixed with Pomodoro sauce.
The flavors go extremely well together, and there is added seasoning and herbs to balance the sweetness of the sauce and the lobster.
Signature Rossini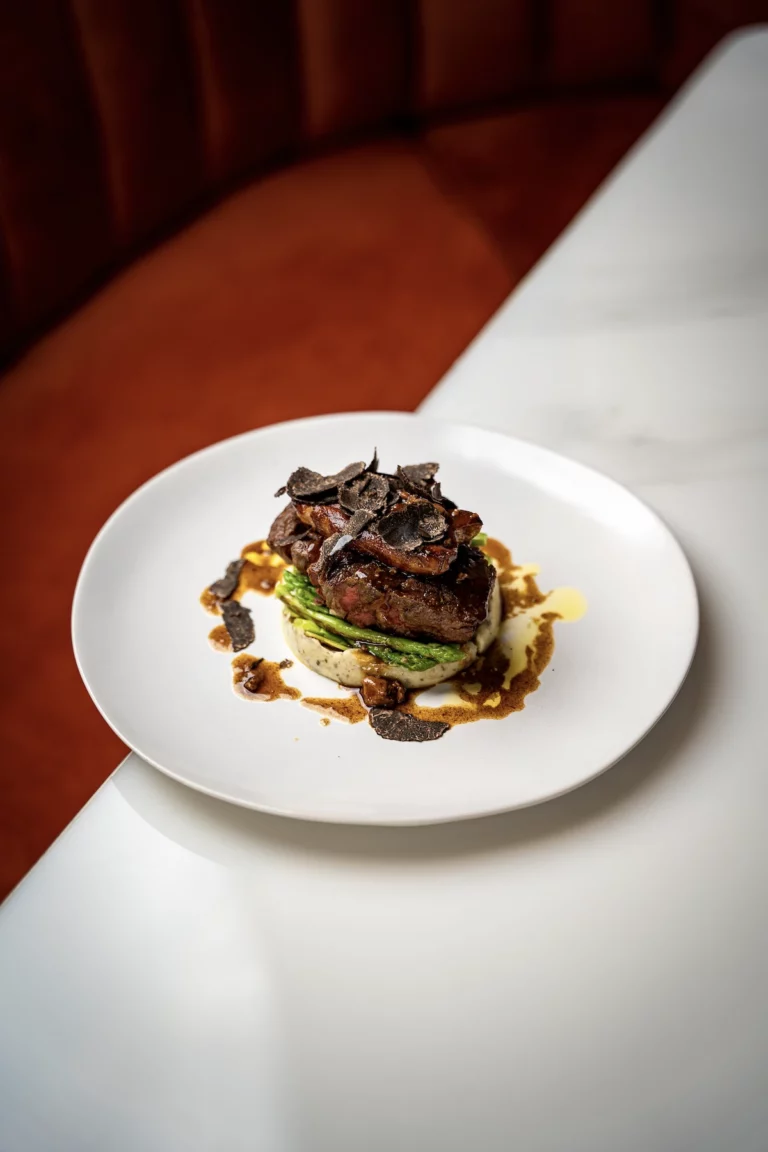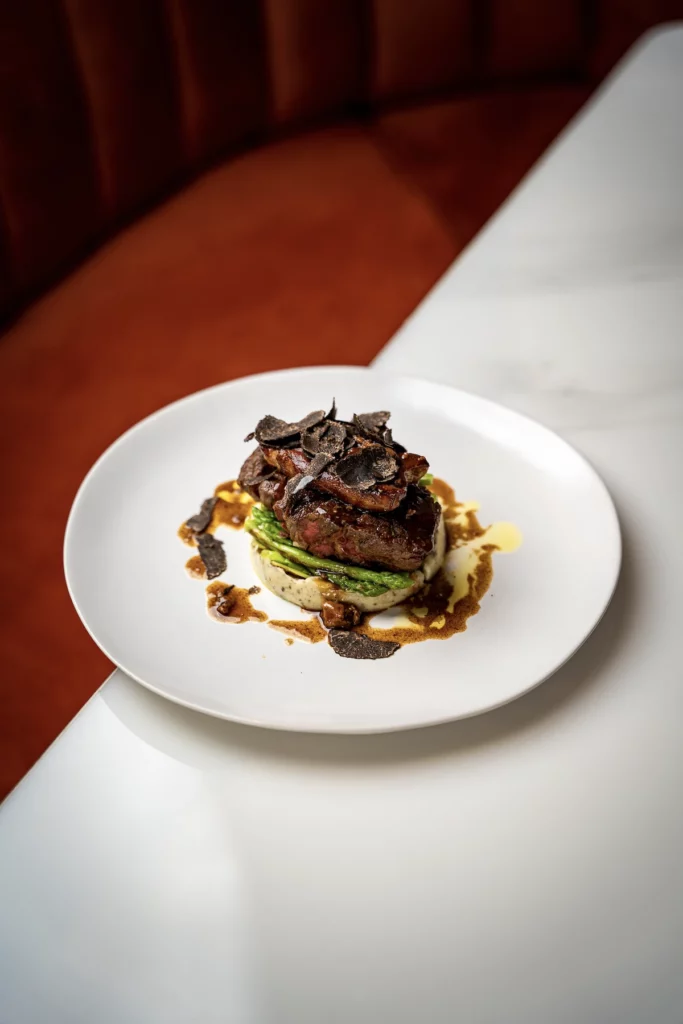 Pastel's signature Rossini is a French-Mediterranean dish consisting of tenderloin beef, pan-seared foie gras, winter truffle, asparagus, and truffle mashed potato.
It is another highly recommended dish by the chef.
An absolute must-try if you like premium steaks and high-quality truffles.
Come Try Our Mediterranean Food Tonight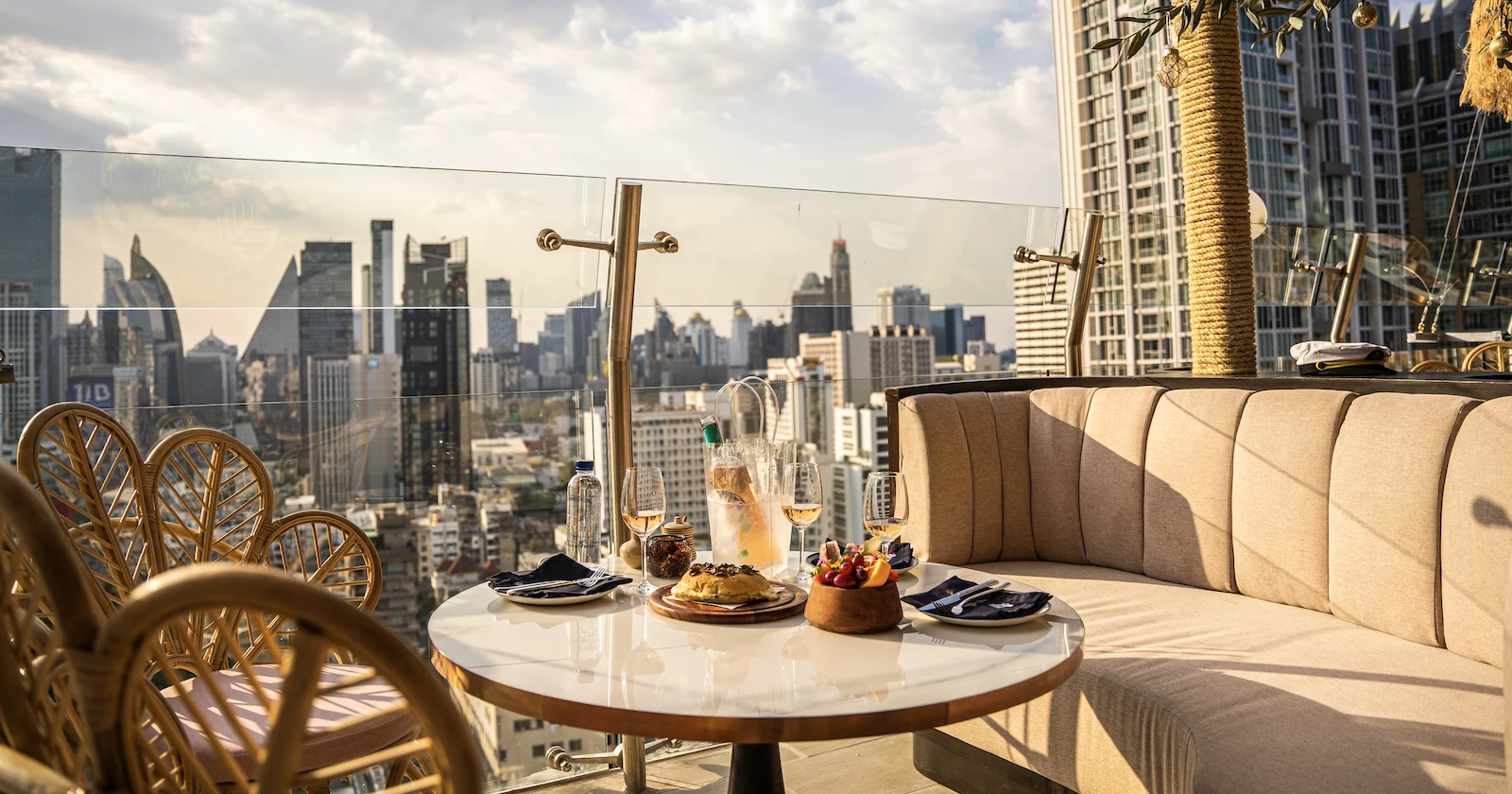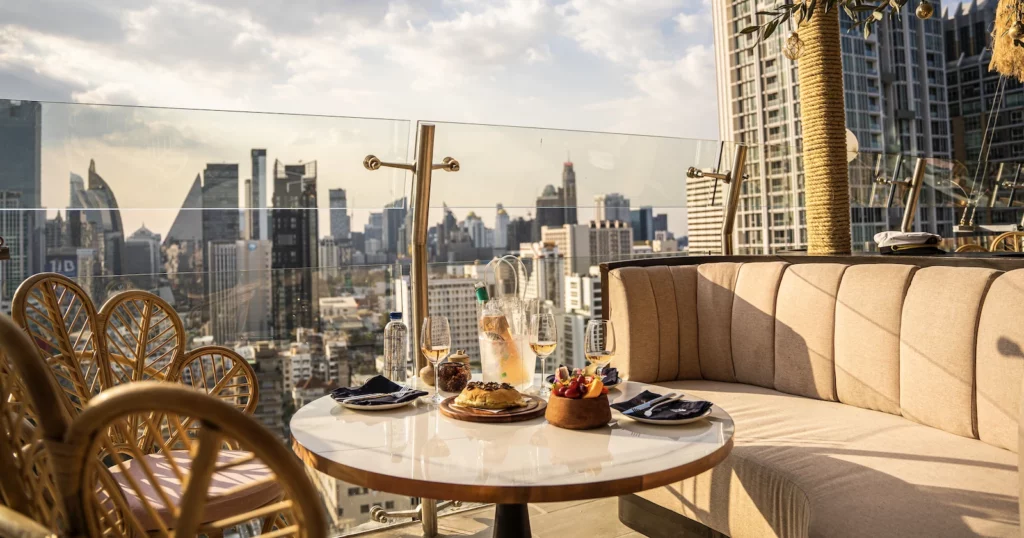 Have we got your mouth watering yet?
Why choose between a French, Italian, Spanish, and Greek restaurant when you can have these cuisines and more, all in one place?
There's no better place and vibe to enjoy Mediterranean food in Bangkok.
And don't forget to check our full menu and list of drinks to complement your dinner with us.
FAQ
What is typical Mediterranean food?
Mediterranean cuisine covers a wide range of countries and origins. It has influences from Greece, Morocco, Egypt, Spain, Italy, and France. The basic ingredients of traditional Mediterranean cuisine involve olive, wheat, and grape.
What are famous Mediterranean dishes?
Famous Mediterranean dishes include tagine, moussaka, falafel, seafood dishes, and salads.
What are the benefits of a Mediterranean diet?
There are many benefits of having a Mediterranean food diet. It helps reduce or even prevent cardiovascular diseases. As it involves minimally processed food, it is also great for healthy weight loss.