French food is one of the most popular types of cuisine in the world.
Whether it is delicious pastry, fresh seafood, foie gras, beef bourguignon, or even a simple sandwich, it is difficult to resist the quality and taste of French gastronomy.
Lucky for you, French cuisine has been a major influence in the culinary scene of Bangkok.
There are plenty of French or French-inspired restaurants in Bangkok these days.
From fine dining and Michelin-star restaurants to casual and cozy Parisian bistros, here are the 5 best French restaurants in Bangkok.
Pastel Bangkok
Pastel is a stunningly beautiful and vibrant rooftop restaurant and bar located in the heart of Sukhumvit Soi 11.
Although Pastel is primarily a Mediterranean restaurant, many of the dishes on our menu have influences from French cuisine.
In fact, the Mediterranean culinary heritage is rooted in influences from various geographical cuisines including France, especially on its Mediterranean coast.
At Pastel, you can try out some incredibly unique French fusion dishes.
For starters, we have croquettes and niçoise salad.
For an aphrodisiac, order our finest Fine De Claire or Gillardeau oysters.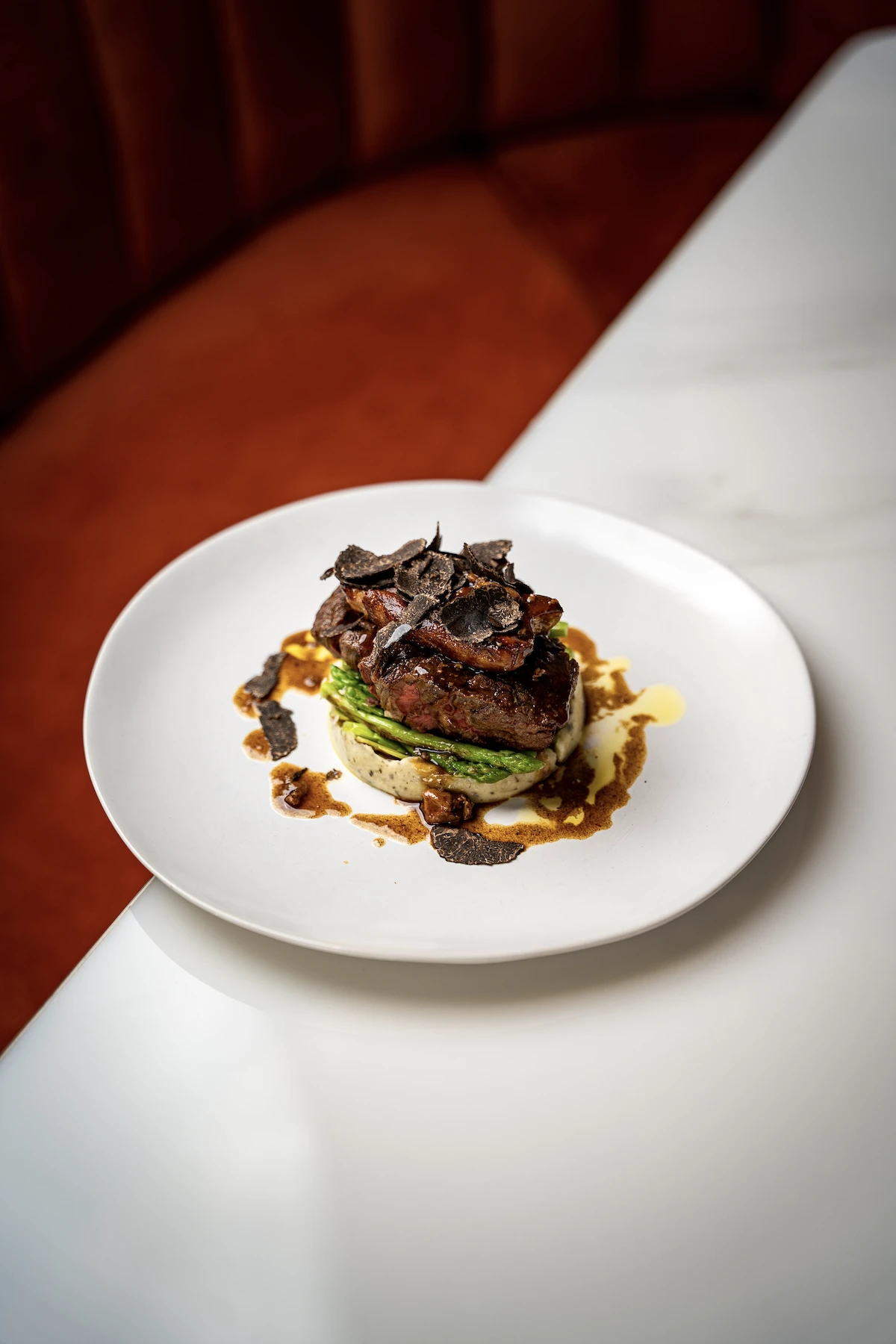 When it comes to the main course, at Pastel we have a few French cuisine options such as the chef-recommended signature Rossini that comes with pan-seared foie gras and truffle mashed potato.
Make sure you also try some of our Instagrammable dishes such as the flambeed fish and the Pastel on the yacht, which features an assortment of seafood with different sauces.
If you like seafood and Mediterranean French cuisine, you will surely love the food at Pastel.
Bisou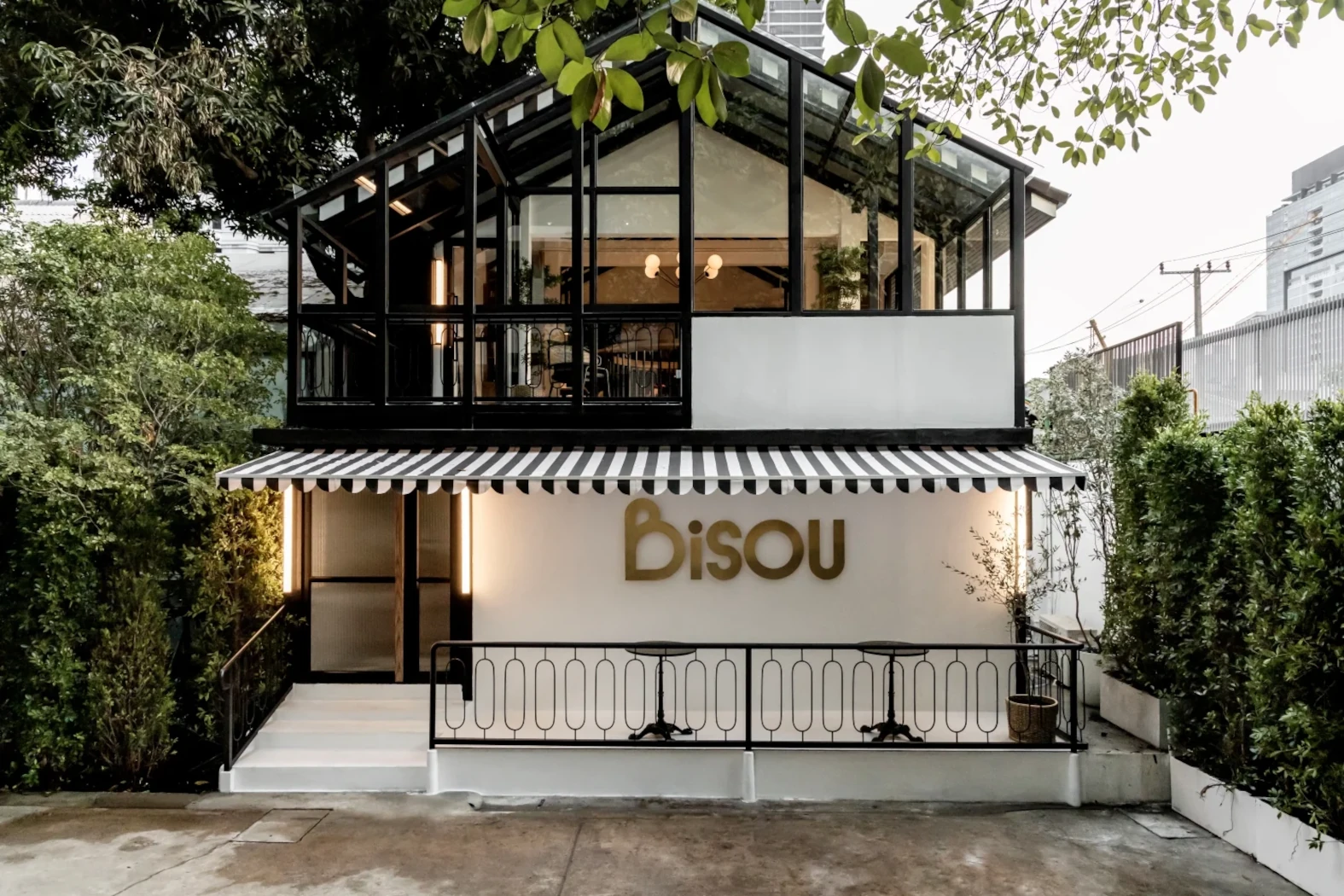 If you want to feel like you are chilling at a restaurant or bar in Paris, Bisou is the place for you.
It is a comfortable bistro with a relaxed and friendly atmosphere.
In fact, they make sure you feel right at home with warm and welcoming service.
The seating is also intimate and cozy, which is perfect for a nice French meal and to impress your date.
The chef of Bisou has mastered the art of bringing the taste of Paris straight to Bangkok.
You can enjoy dishes such as their signature truffle French toast, Akami tuna, and hanger steak with bone marrow.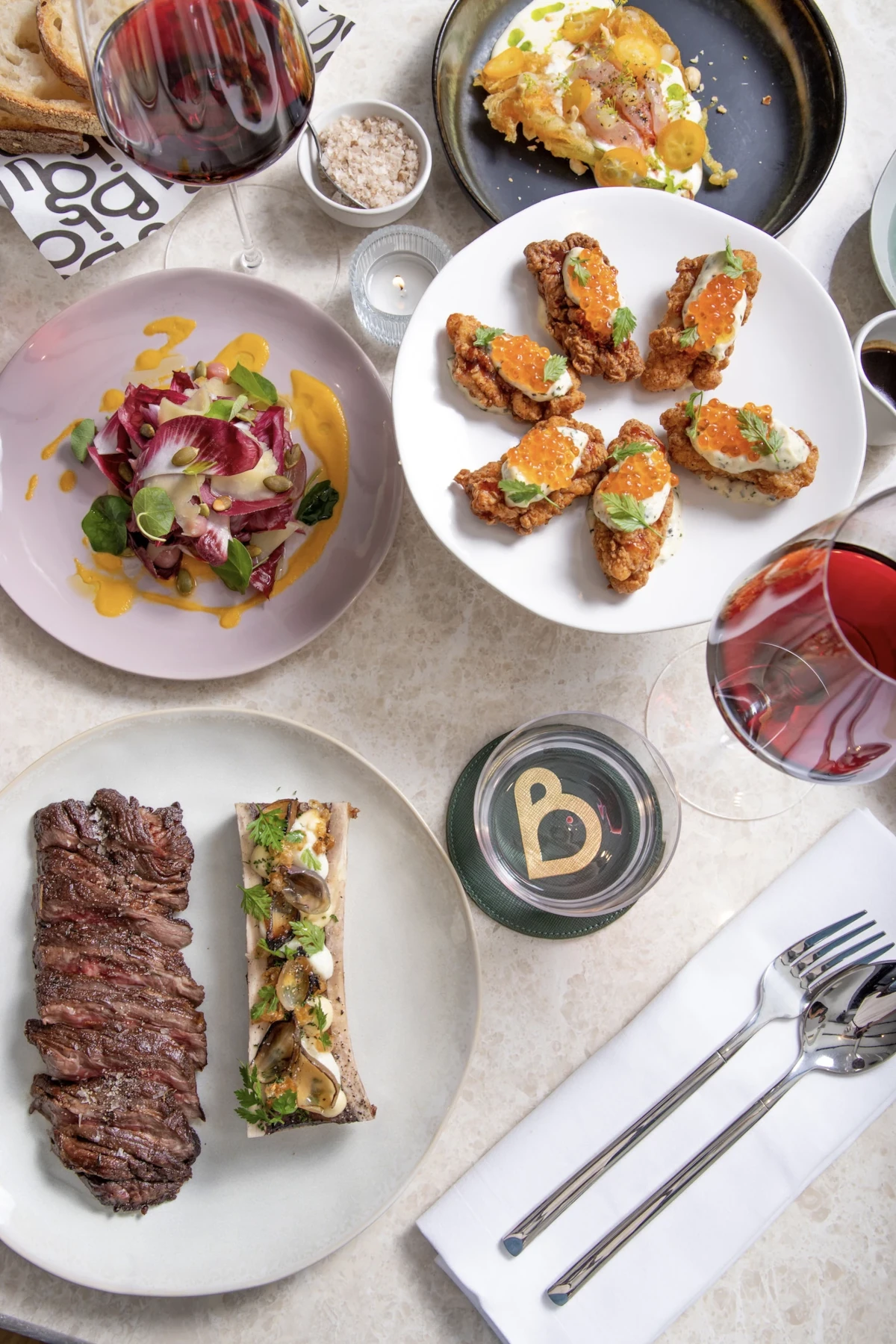 No matter what dishes you try, they are made with fresh and high-quality ingredients.
And of course, no French restaurant is complete without the finest wine.
Bisou has its own walk-in wine cellar with a large selection of wine that is constantly evolving and changing according to the season.
Their sommelier will be happy to recommend the right wine to pair with the food.
Iode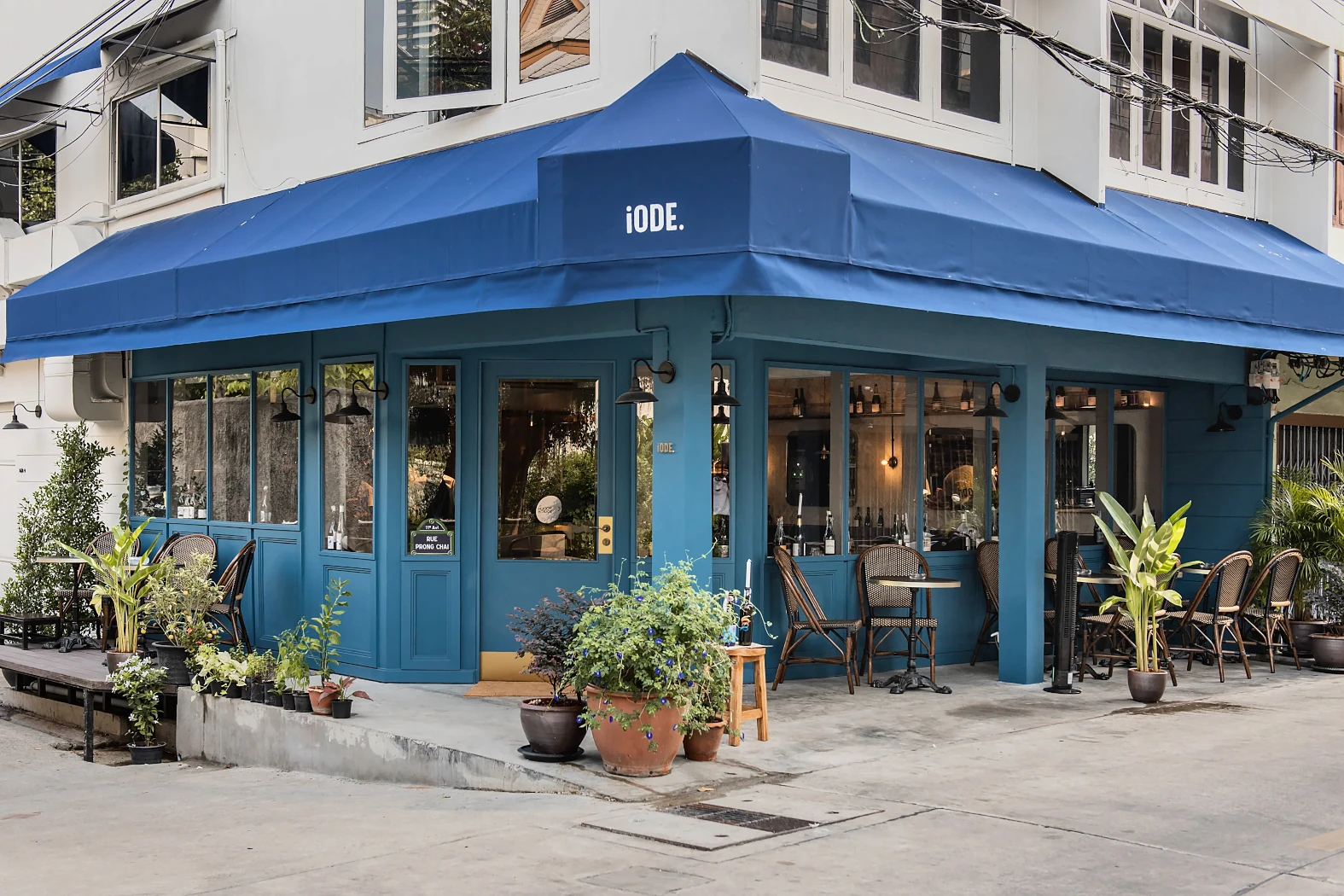 Iode is a charming Parisian bistro with a modern look.
It looks like a café or bistro straight from the streets of Paris.
Located in Sathorn, and not too far from Silom, this French restaurant has a lovely exterior and interior design.
The blue doors, window sills, and canopy makes Iode quite visually attractive.
In contrast, the interior of the restaurant has warmer color tones.
Together it makes the place very welcoming and cozy.
Apart from the beautiful aesthetics of the restaurant, their food is also definitely something to be excited about.
Iode focuses mainly on fresh seafood and premium ingredients.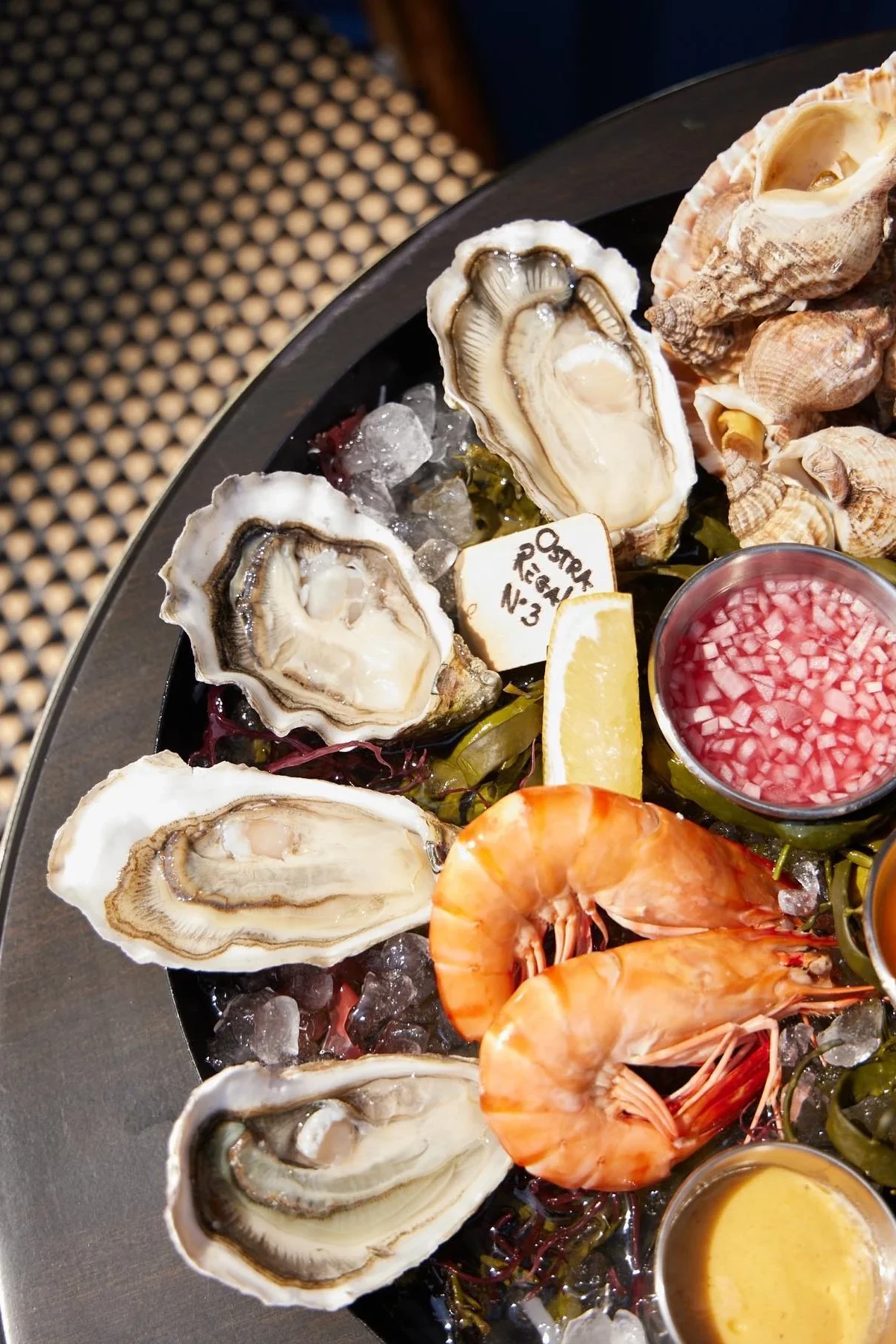 Their menu includes seafood platters for sharing, oysters, unique French small bites, and unbelievable main dishes.
The dry-aged sea bream sashimi, octopus potato mousse, lamb confit, pasta seafood, porterhouse beef, and turbot fish are just a few of the must-try dishes.
Cagette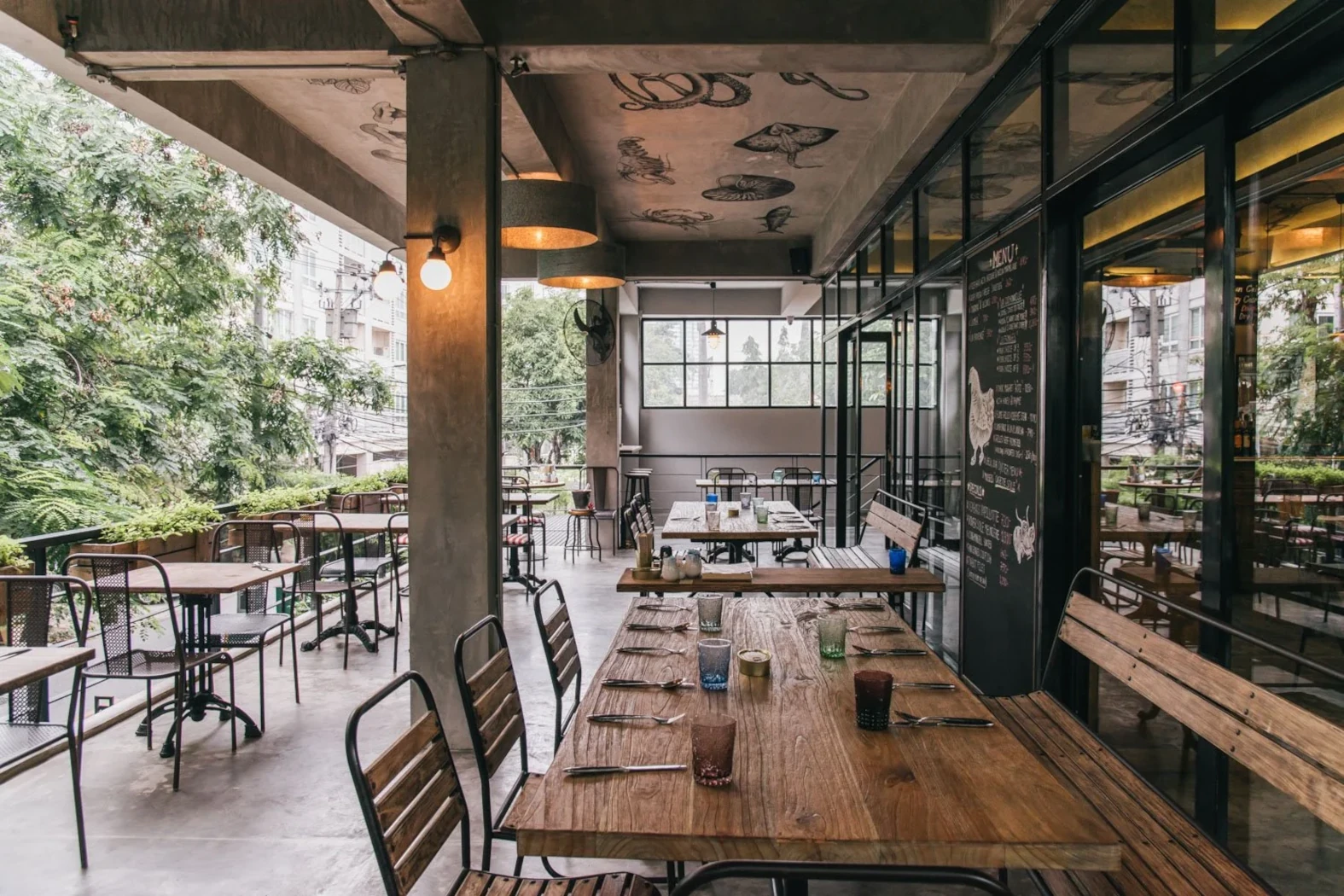 Cagette is a cute little Parisian canteen and deli located in the Yen Akat neighborhood of Sathorn.
It is a place to experience true French cuisine where you can order an assortment of cold cuts, cheese, seafood, meats, and other platters inside a cagette.
In case you don't know, a cagette is a wooden carton or crate that can be filled with goods, often used in markets in France to carry vegetables and fruits.
You can either create your own cagette here or choose one of their premade ones.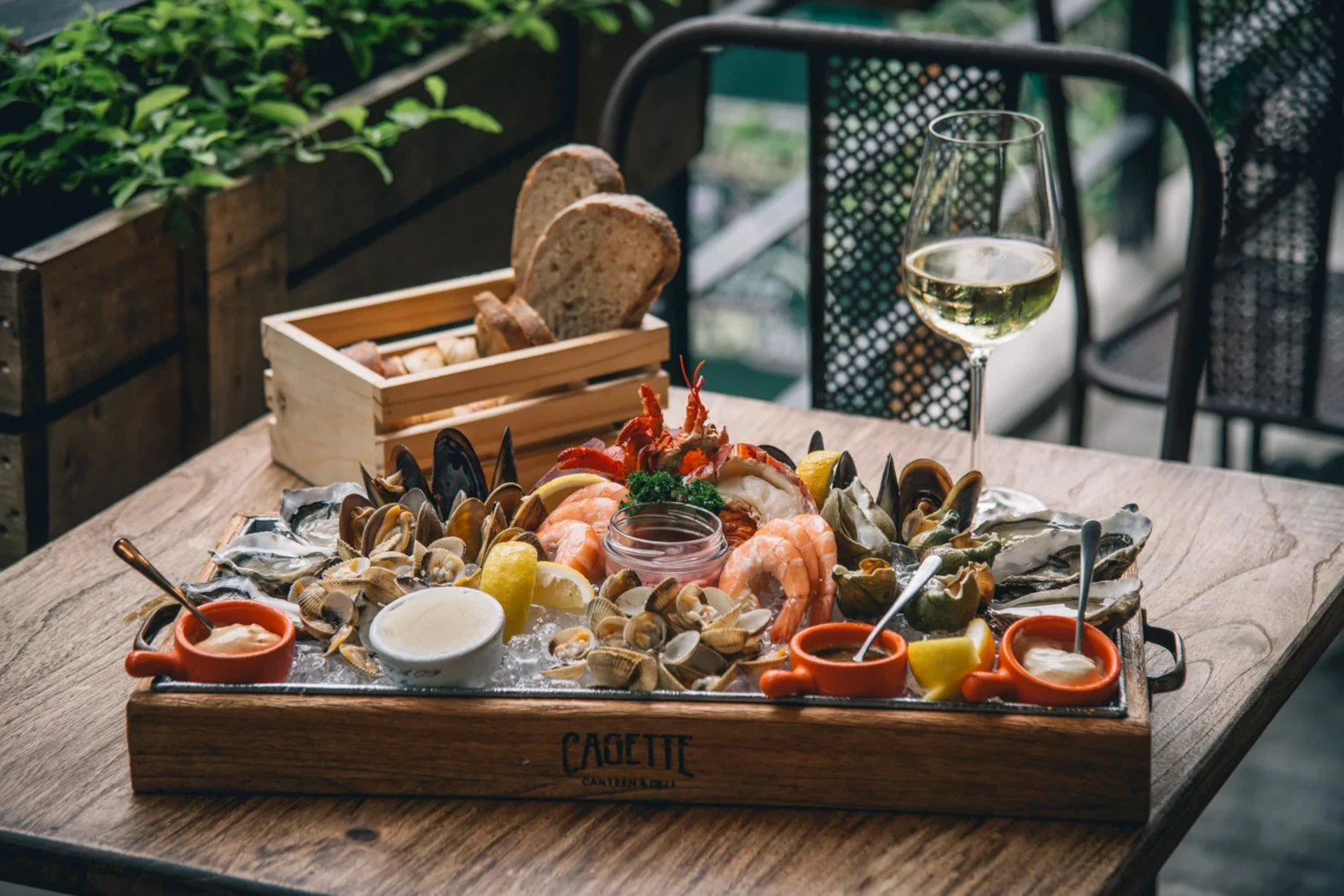 Either way, it is a wonderful way to taste quality French ingredients and delicacies that you can share with a date at a picnic or with friends during brunch.
However, If this isn't your thing, Cagette also has set lunches, a la carte dishes, and amazing all-you-can-eat brunches.
Philippe Restaurant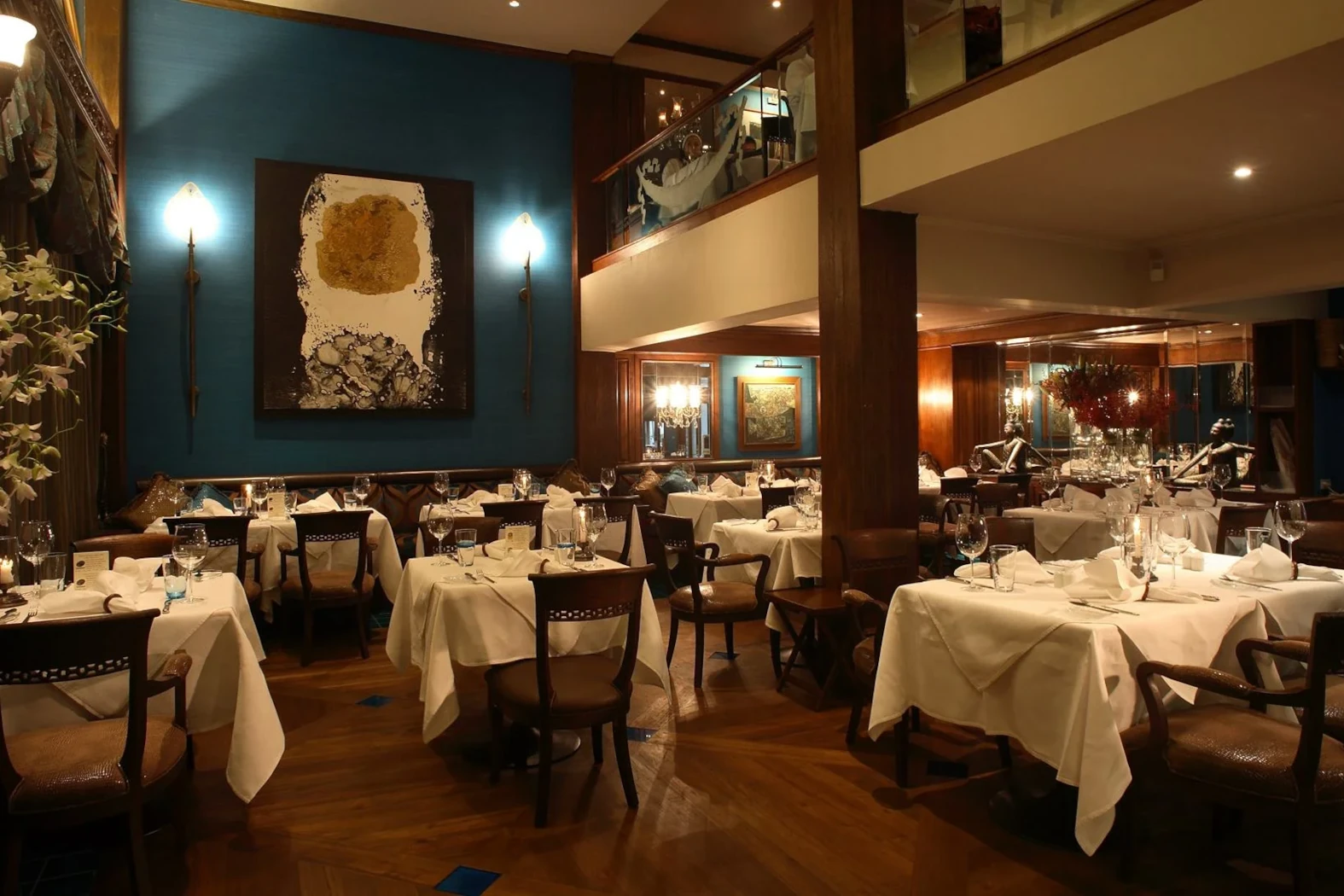 Philippe is a traditional, fine-dining Michelin-starred restaurant located in Sukhumvit.
It is close to both Asoke and Thonglor, which makes it quite accessible and popular amongst locals and expats.
The atmosphere at Philippe is very relaxed and comfortable with a proper sit-down layout.
The restaurant is divided into 2 sections – the ground floor and the mezzanine and can seat 70 people.
The food at Philippe is amazing and from the first bite, you understand why the restaurant has received several rewards.
Here you can choose between specials and main courses or go for the set menus.
Some of the outstanding special dishes include roasted French rack of lamb, Petrossian smoked salmon, swordfish, and smoked salmon tartare.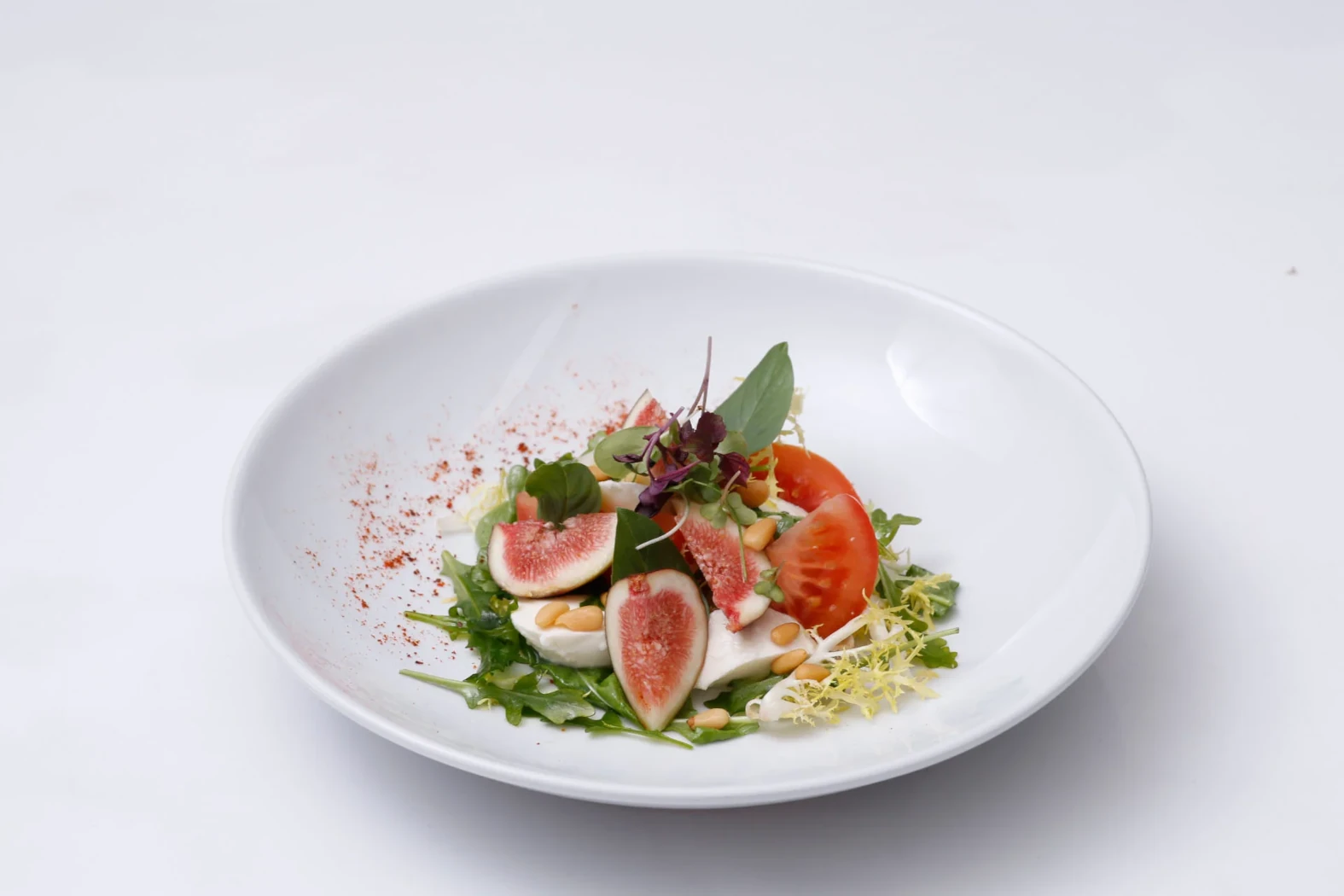 You also have to try their famous caramelized octopus with creamy polenta and tomato chutney.
If French cuisine is a first for you and you don't know what to order, the set menu is a great way to taste different flavors and a variety of dishes.
Overall, Philippe restaurant is a great place to try traditional and exceptional French food.
Le Normandie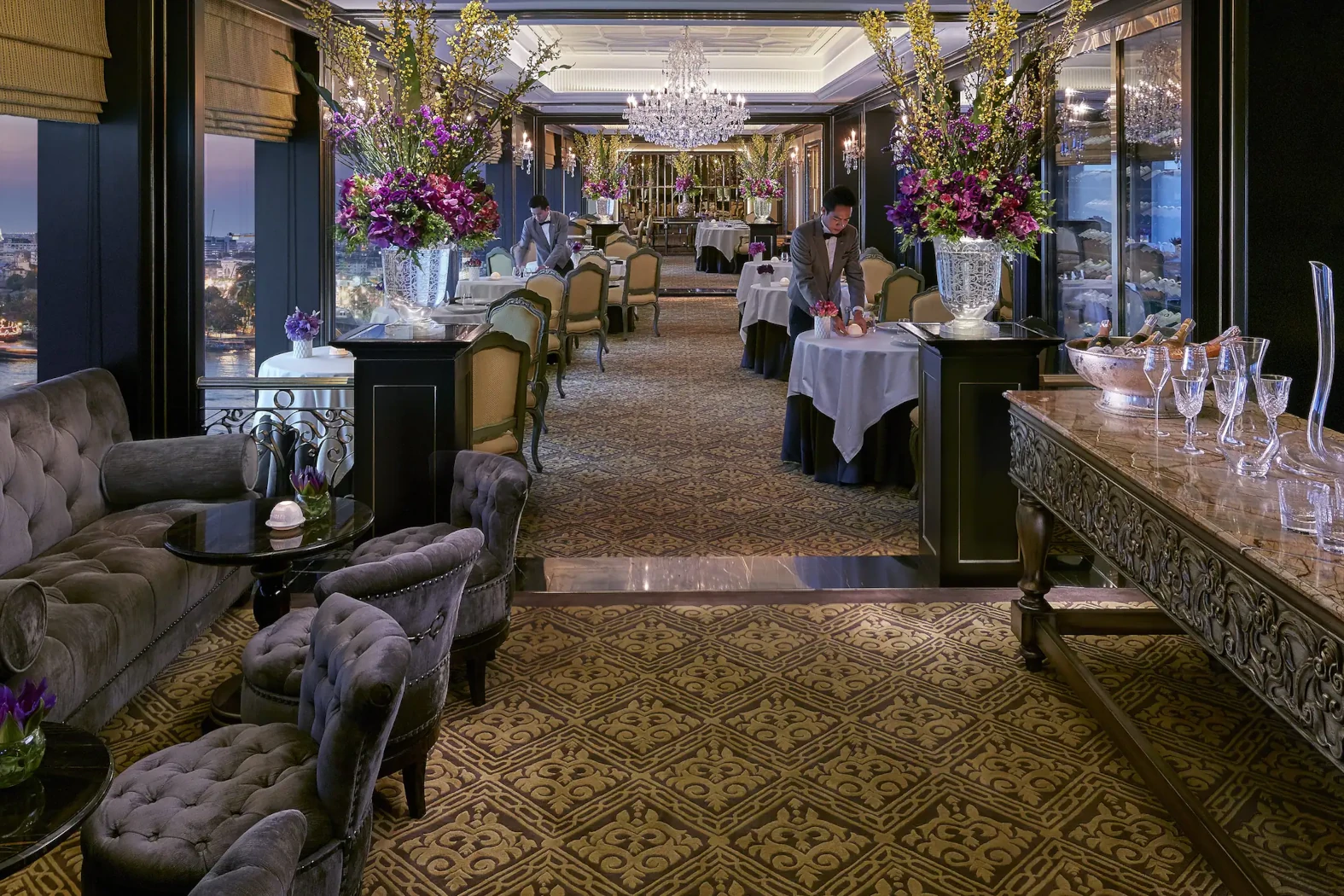 If you are looking for a classic French restaurant that serves a modern take on authentic French cuisine, there is no better place than Le Normandie.
Le Normandie is an iconic restaurant located within the Mandarin Oriental Hotel.
This is where the elites of Bangkok dine and for those who appreciate French finest cuisine.
The food here is prepared with meticulous preparation that is matched with astonishing presentations.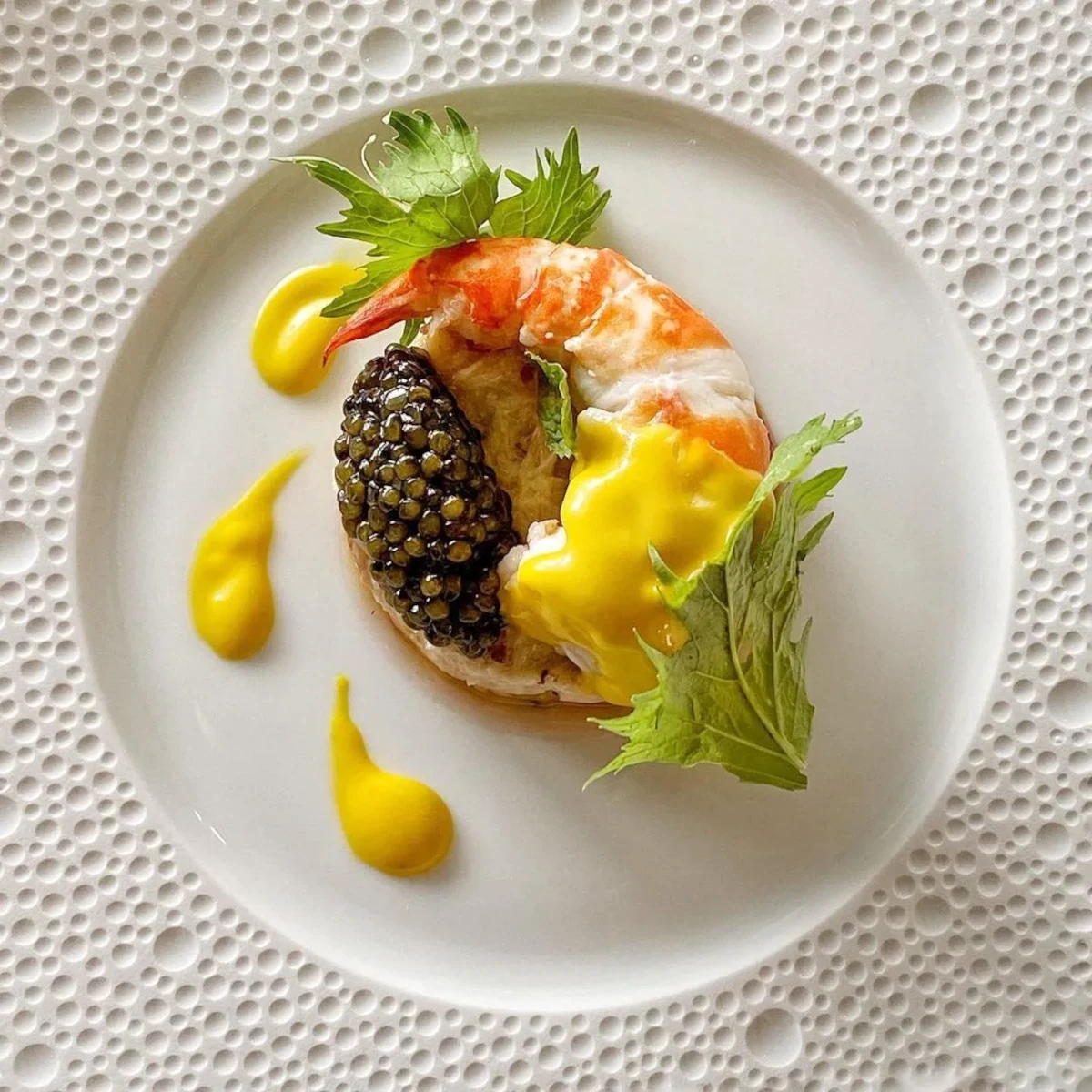 Le Normandie offers special seasonal menus, set lunch menus and an a la carte menu.
Thanks to their star chef Alain Roux, Le Normandie has received two Michelin stars!
Apart from its exquisite food and excellent hospitality, the restaurant also has a wonderful atmosphere that won't disappoint.
Le Normandie also has gorgeous views of the Chao Phraya River, which adds to the pleasant ambiance of the restaurant.
Blue by Alain Ducasse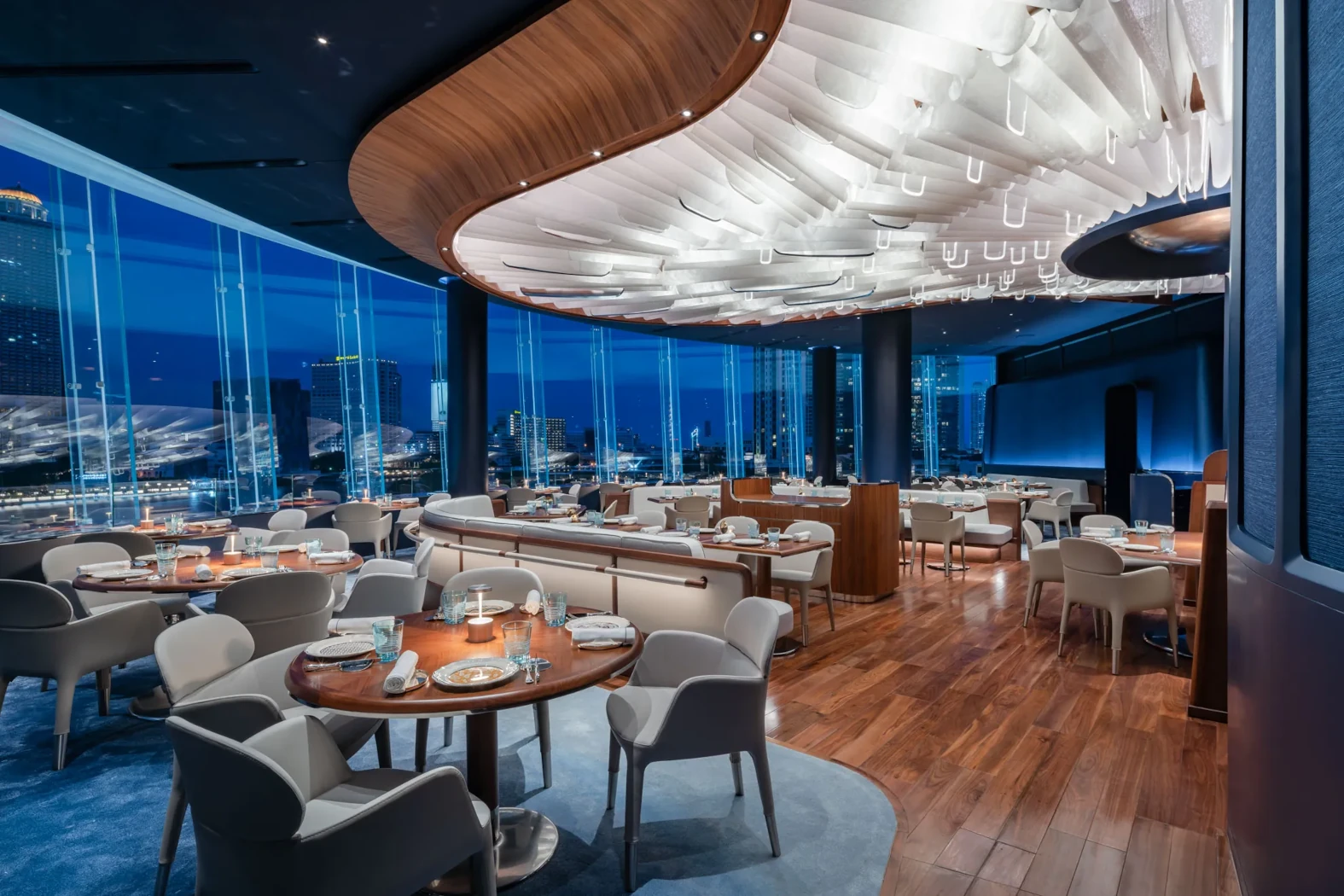 Located within ICONSIAM shopping mall, across from Le Normandie, is another stylish fine-dining French restaurant that goes by the name Blue.
Overseen by the legendary Chef Alain Ducasse, the restaurant serves traditional French cuisine with modern plating styles.
The dishes are incredibly creative but follow a discipline of fine-tuned techniques and recipes.
They offer both a la carte and 4-8 course tasting menus, available during lunch and dinner.
And the atmosphere inside is just as impressive as the food.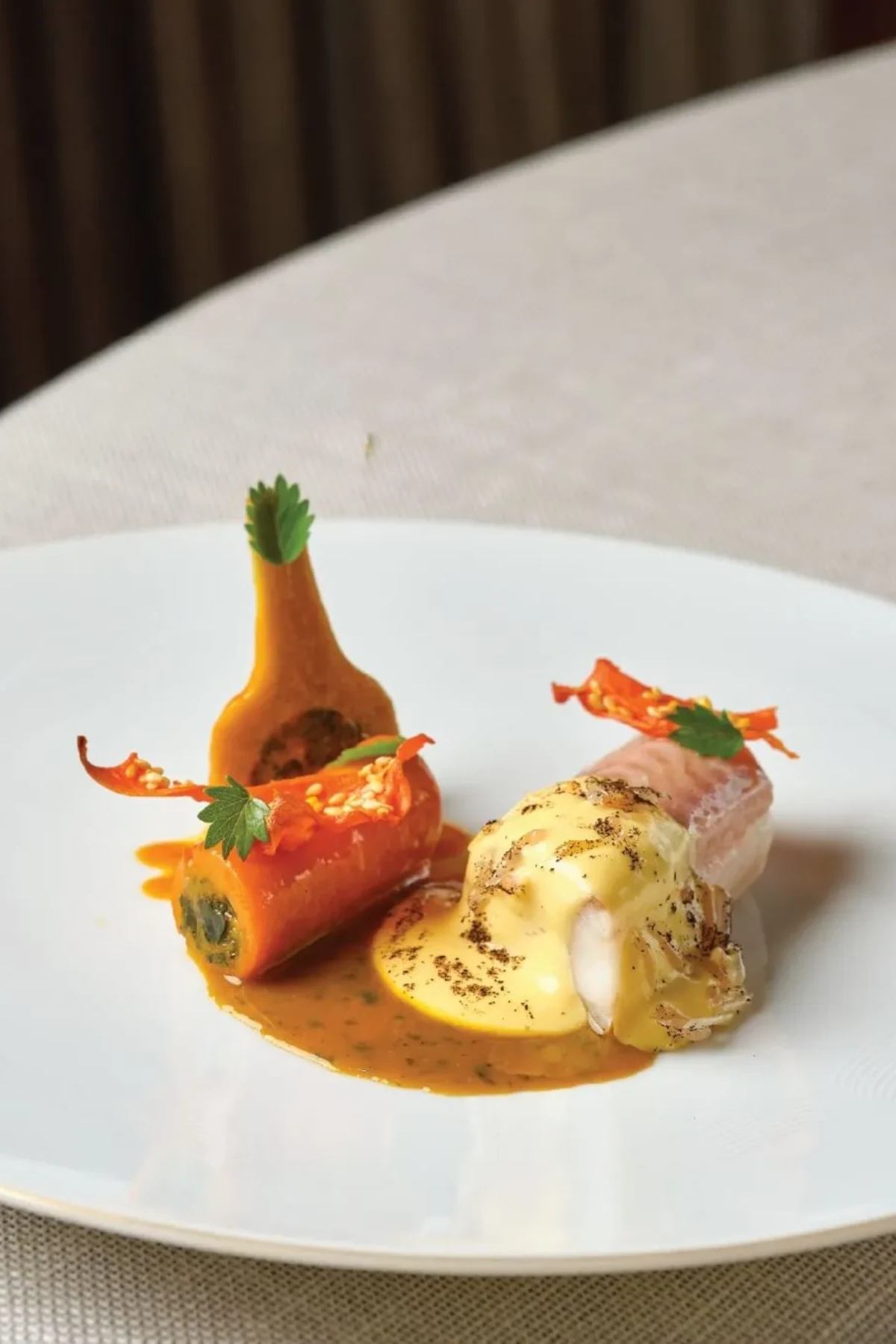 The restaurant has a blue, white, and wooden interior design, which gives the place a very cozy and luxurious feel.
It has completely unique vibes at different times of the day.
During the day, natural light fills the restaurant for a calm dining experience.
At night, a mix of warm and cool lights creates a special atmosphere that is nothing short of magical.
Blue was awarded a Michelin star just 1 year after opening and is considered #25 in Asia's top 50 restaurants.
J'AIME by Jean-Michel Lorain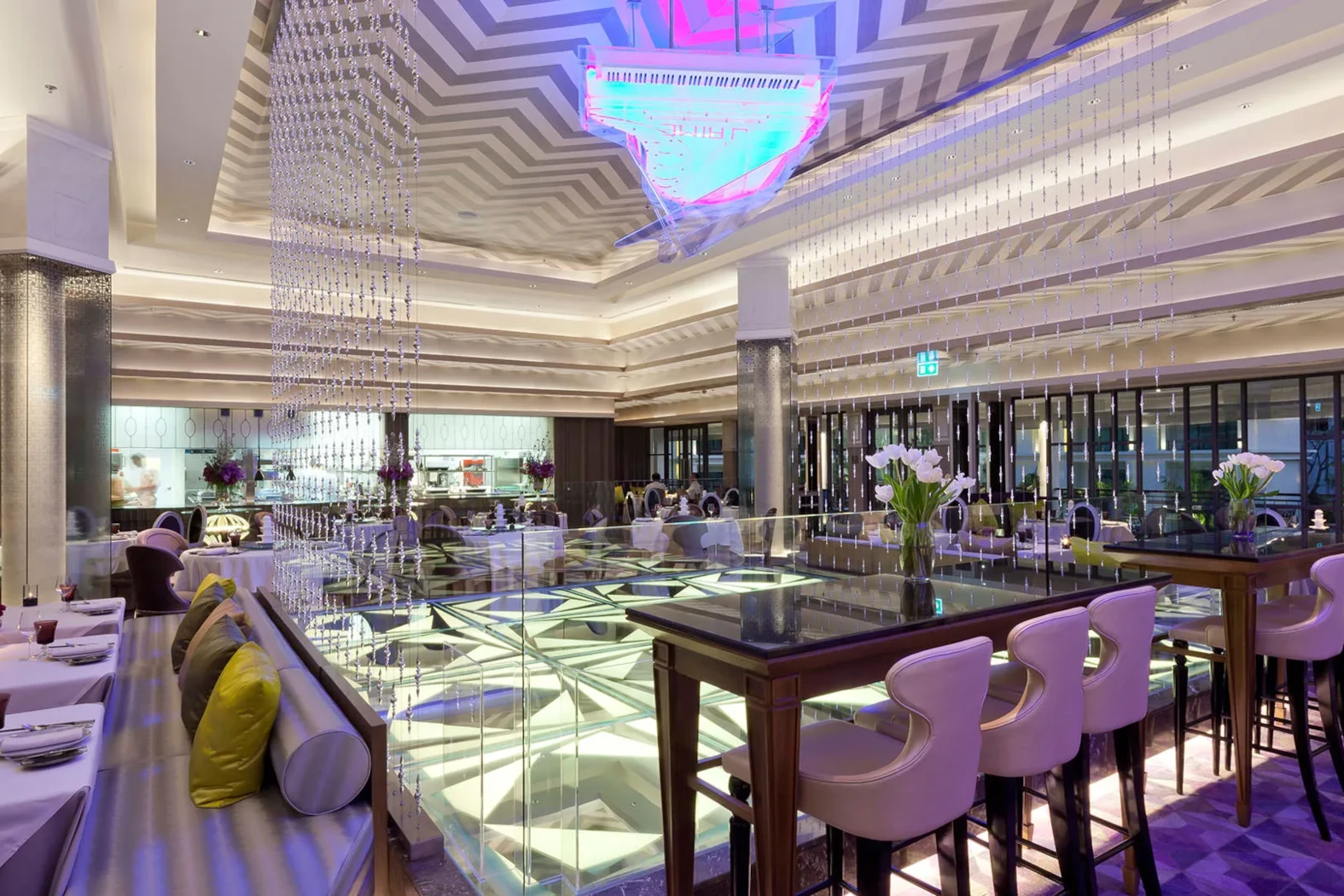 J'aime is literally a hidden gem located deep inside Sathorn Soi 1 within the U Sathorn Bangkok Hotel.
It might be off the beaten path, but it is absolutely worth making your way to this beautiful French restaurant.
While J'aime is known to be one of the least expensive Michelin-starred restaurants in Bangkok, don't think for one second that the food is any less impressive.
Their menu includes some of the most unique contemporary French dishes that will get your bud tingling.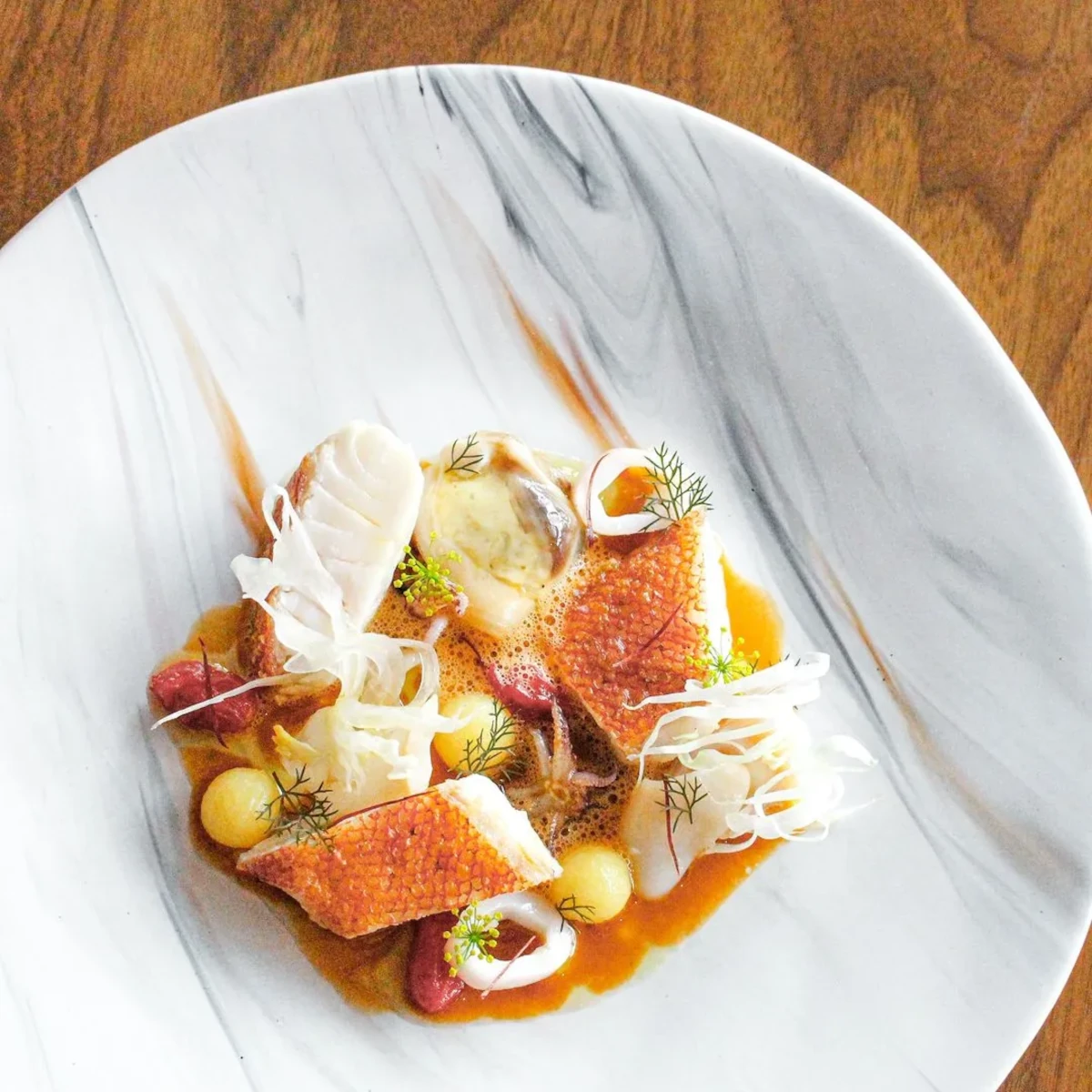 You can choose a la carte dishes such as the pan-seared filet of Venison or go for the set menu that will allow you to taste a variety of amazing dishes.
While you eat, you'll be charmed by the unique decoration of the restaurant dining room which features a piano hanging from the ceiling and an upside-down chandelier.
Trust us; you'll want to capture these for your Instagram, and they're guaranteed conversation starters over dinner.