If you think the nightlife scene of Bangkok is amazing, wait till you try one of the incredible music festivals that the city hosts almost every month.
Whether you are into massive EDM festivals or underground techno events, or you prefer an annual gathering of art, culture, and music enthusiasts, Bangkok (and nearby destinations) has pretty much become the hub of the most impressive festivals in all of Southeast Asia.
Pastel team has selected for you the top music festivals in Bangkok and beyond.
Go To Pastel After The Festival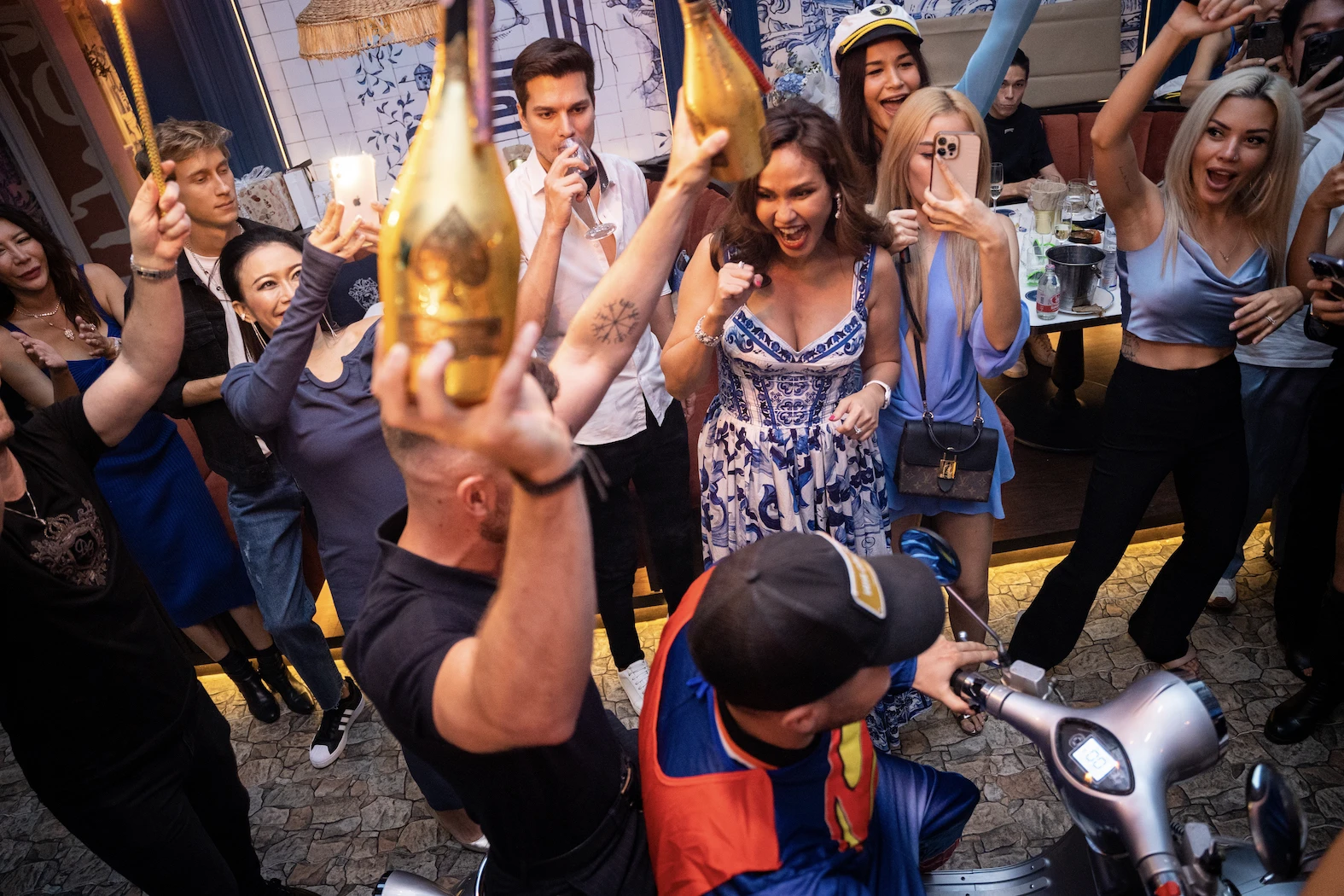 While music festivals are a phenomenal way to experience Bangkok's rave and party scene, most of them tend to end quite early.
Often by midnight, the lights turn on and the music ends.
But Bangkok is still awake.
And so are we at Pastel
Our rooftop bar and restaurant located in the heart of Sukhumvit Soi 11 is open until late.
We've got our very own DJs together with percussionists or saxophonists playing all kinds of music you can dance to.
We have drinks and lots of it – from delicious handmade cocktails to bottles of wine, vodka, whiskey, gin, and champagne.
You will probably be hungry for a midnight snack as well.
We've got you covered with wonderful Mediterranean cuisine.
S2O Songkran Bangkok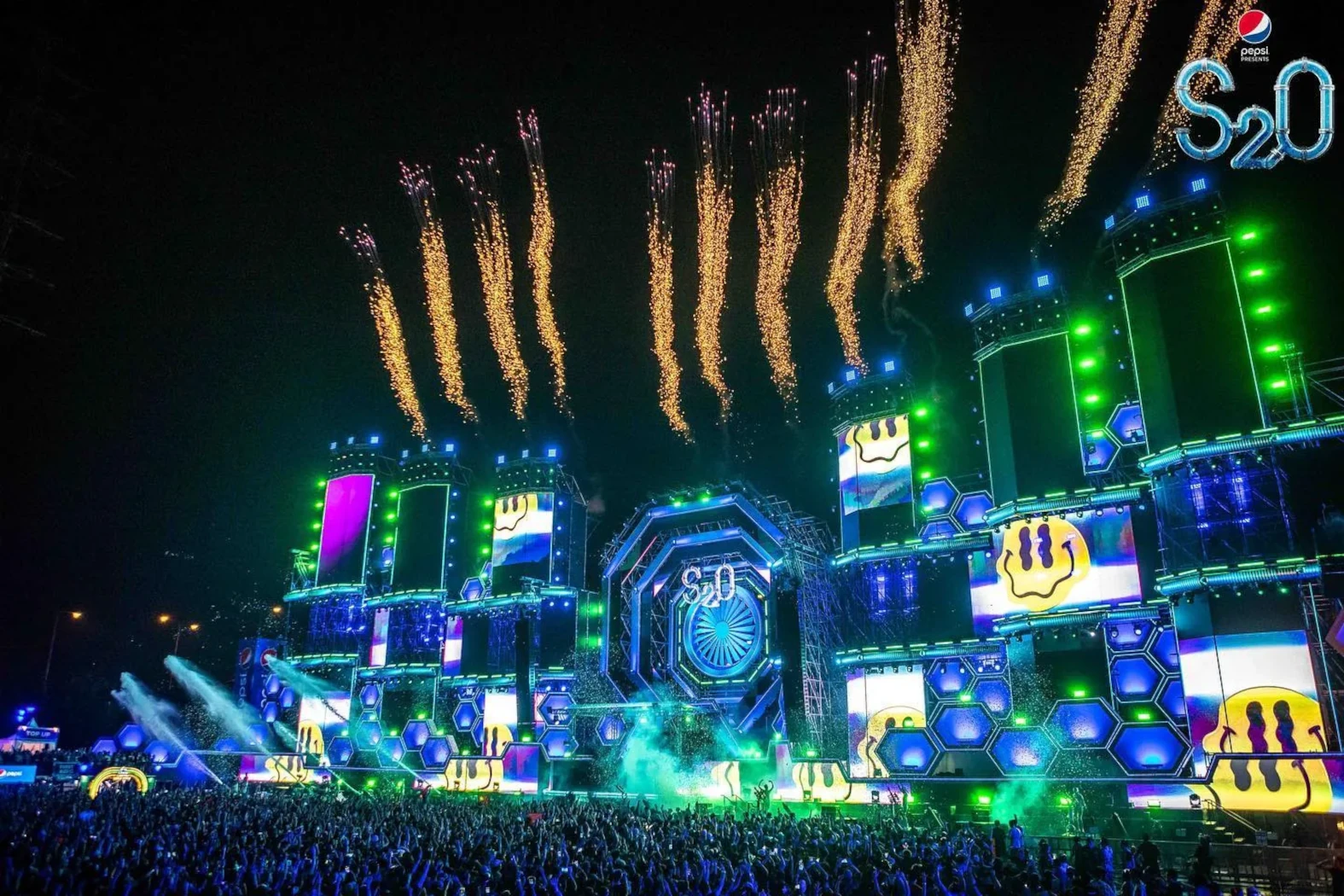 Get ready to get soaked and beat the Bangkok heat at S2O Songkran.
This three-day EDM music and water festival occurs every year during Songkran which is between the 13th and 15th of April.
It is usually held at the Live Park Rama 9 and is considered the biggest and wettest party in Bangkok.
S2O is renowned for its incredible production quality and jaw-dropping stage designs with insane visuals.
The stage is on par with world-class music festivals in Europe and the Americas.
The stage also features gigantic water cannons that shower all over the festivalgoers.
While you dance to the hard-hitting energetic music and enjoy getting wet, you can't help but notice all the beautiful people all around you.
Music-wise, past headliners have included big names such as Tiesto, Valentino Khan, Sebastian Ingrosso, R3hab, and Afrojack.
They have all put on such amazing shows that people just keep wanting to come back.
It is no wonder that S2O isn't just a sensation in Thailand but has also become a huge hit in China, Taiwan, Korea, and Hong Kong.
Neon Countdown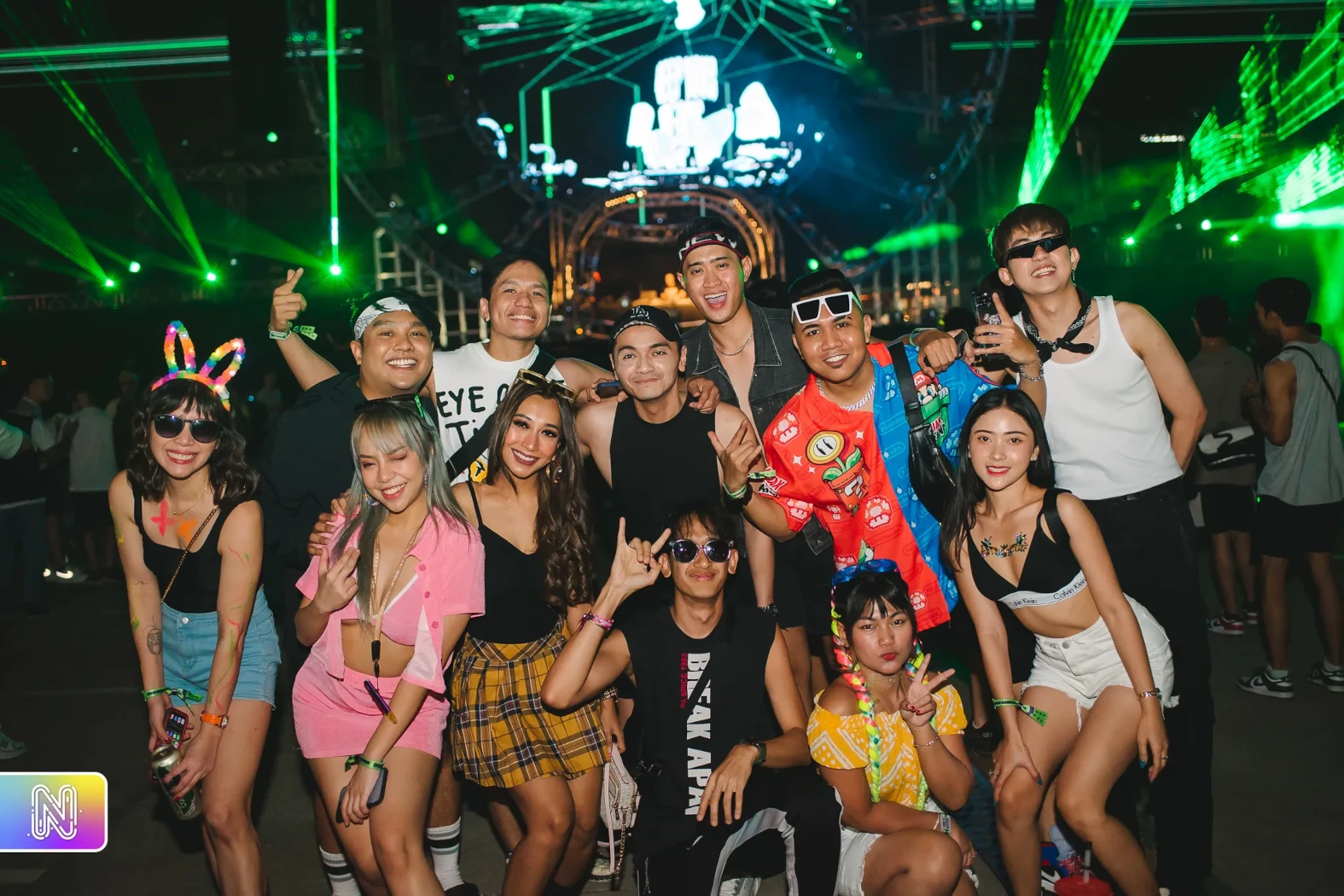 Neon Countdown is a massive Bangkok music festival and one of the most exciting New Year events in the city as it attracts thousands of ravers from all across South East Asia and beyond.
In the past, Neon Countdown has been organized at different venues but in 2022 and 2023 it is held at the Wonder World Extreme Park, which is an abandoned but really cool amusement park that is now used for exhibitions & festivals.
The Wonder World Extreme Park is huge so they have plenty of space for multiple stages and fun activities.
This makes the festival more entertaining and not just about music.
The festival has hosted massive DJ names such as Armin Van Burren in 2019, Martin Garrix, Afrojack, and Alan Walker in 2022, and is headlined by Axwell, DJ Snake, and Yellow Claw in 2023.
Other than the high standards of music and lineup, Neon Countdown also has fantastic food and beverage options to keep you fueled up for all the dancing and partying.
One of the coolest things at the festival is that you can get free neon paints drawn on your face, body, and clothes.
The festival is one of the best ways to celebrate New Year's Eve in Bangkok.
808 Festival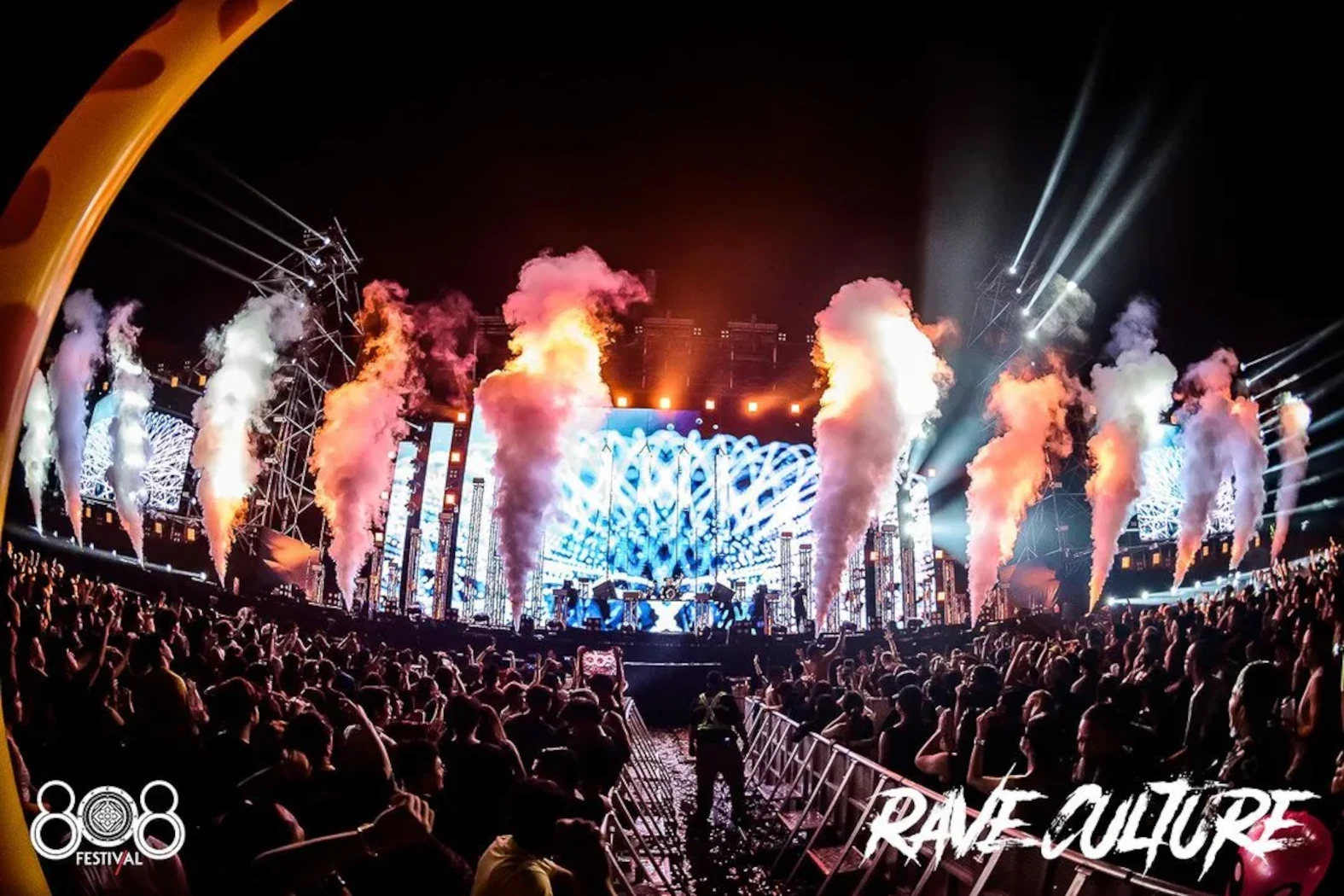 808 Festival is one of the biggest and most awaited music festivals in Bangkok.
It first started in 2013 and has since become a December tradition, for the pleasure of EDM addicts.
So, yes 808 Festival is another EDM-focused music festival, which means it includes subgenres such as mainstream electronic music, house, trance, psytrance, hardstyle, and more.
Big names like Armin Van Burren, Hardwell, David Guetta, and Marshmello have all performed at 808 over the years.
808 is also known for setting up incredible stages and high-quality production.
It has been lighting up the dance floors and filling the halls with stunning neon laser lights and other visuals for over a decade.
The venue of the festival is also not fixed.
It has been hosted all over Bangkok such as at places like Live Park Rama 9, and Show DC but has now found its home at BITEC Bangna.
This incredible music festival attracts a diverse crowd of music lovers and festival goers – from hardcore EDM fans to international visitors who want to experience the festival scene in Asia.
Waterzonic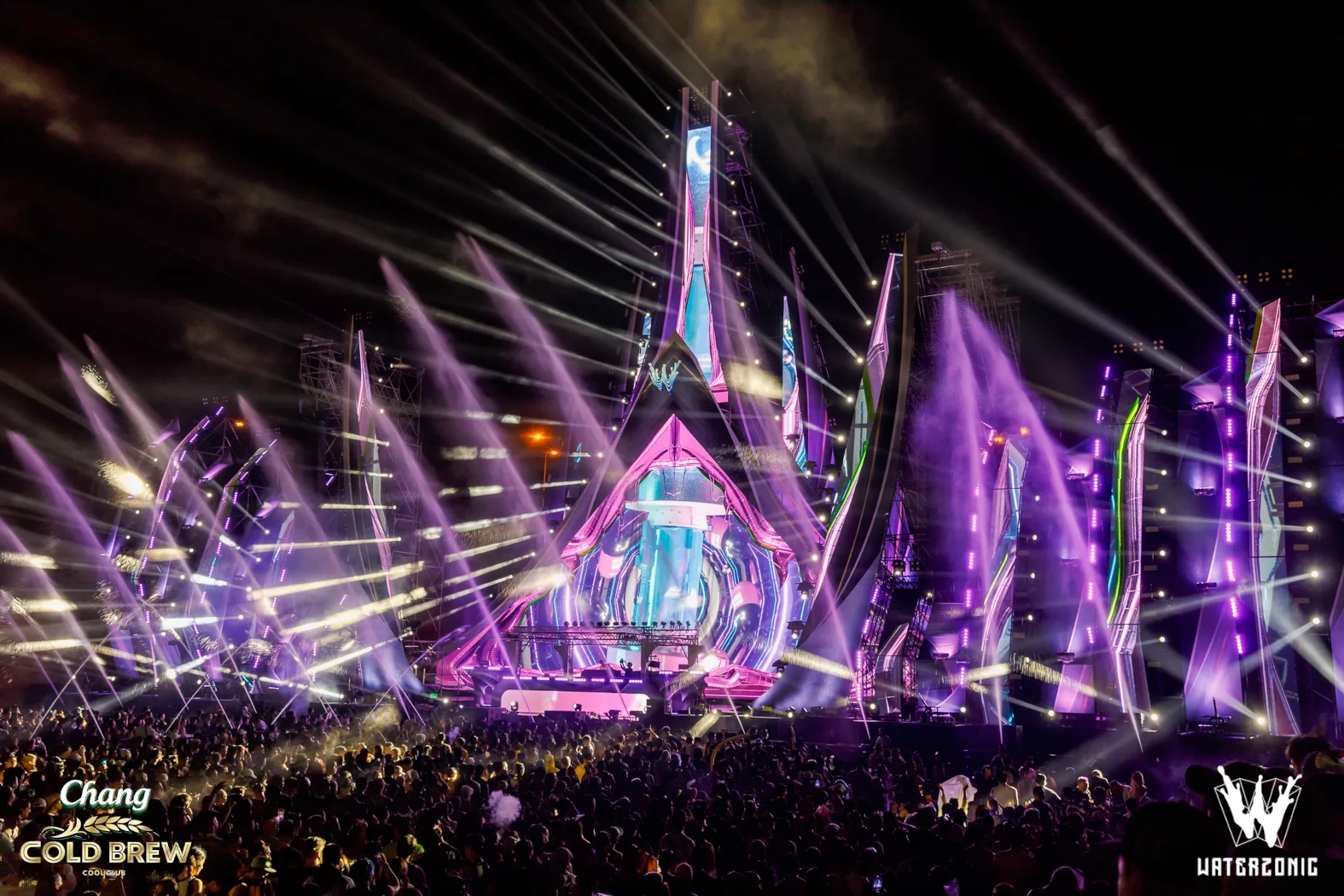 Just like S2O Songkran, Waterzonic is another exciting water music festival that takes place almost every year in Bangkok.
Unlike S2O, however, it is not held during Songkran.
The festival is usually held between September to November.
The location also switches between Live Park Rama 9, Show DC, and the SCG stadium.
Though, no matter when or where, Waterzonic is always creating a fantastic, high-energy experience.
Since 2014 (not counting the COVID years), Waterzonic has attracted thousands of beautiful locals, expats, and international visitors.
What sets Waterzonic apart from the rest of the music festivals is that it is a water festival during a time that marks the end of the rainy season.
It is that one last time to get soaked while wildly raving to EDM.
What about if you don't want to get wet?
Don't worry.
There are dry zones at Waterzonic.
The music festival has also hosted popular DJs such as Nicky Romero, Dimitri Vegas and Like Mike, Yellow Claw, Afrojack, Dash Berlin, Fedde Le Grand, KSHMR, and dozens of supporting artists.
The lineup, stage designs, water cannons, and overall awesome vibes have definitely made Waterzonic one of the most anticipated music festivals in Bangkok.
Mystic Valley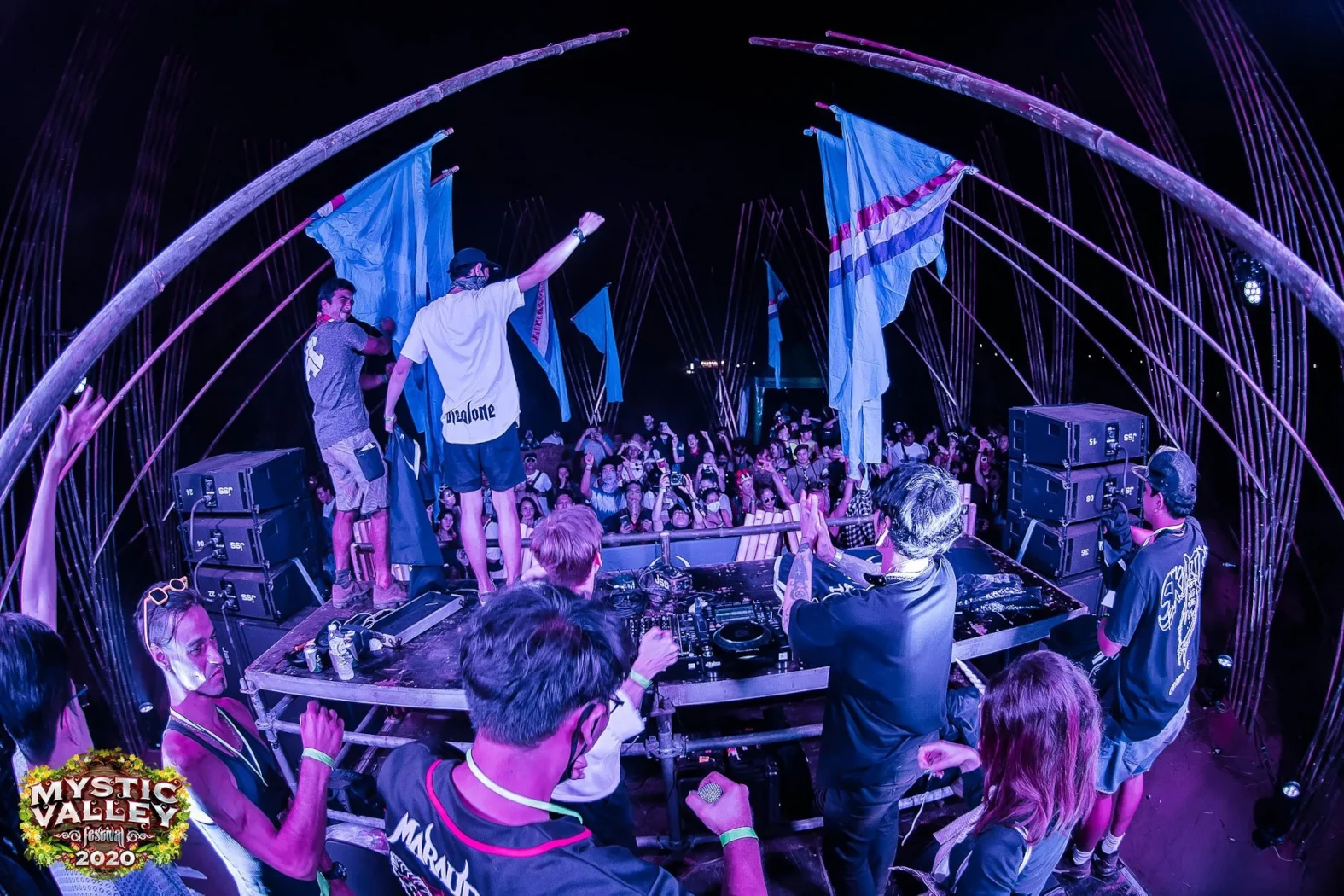 Mystic Valley is an amazing addition to the massive music festival scene in Thailand.
Though not in Bangkok, we've added this to the list because it is worth the 3-hour journey from the capital to this beautiful golf course venue north of Khao Yai National Park where the festival is held.
Mystic Valley first launched in 2017 with a goal to transport attendees to a 3-day festival that combines outstanding music, food, art, nature, and technology.
Since then it has hosted close to 100 international and local DJs as well as artists and performers.
The festival usually has 8 to 10 amazing stages playing different kinds of music.
There is a bit of everything for everyone.
You'll experience 3 days and 3 nights of hardstyle, house, techno, and mainstream EDM.
Past headliners have included Fedde Legrand, Sander Van Doorn, and Sven Väth.
But that is not all.
Did we mention it is more than just music?
Mystic Valley also has chill zones, food areas, markets, and even a pool where you can relax or party.
If you like adventure combined with music and beautiful vibes, don't miss Mystic Valley.

Wonderfruit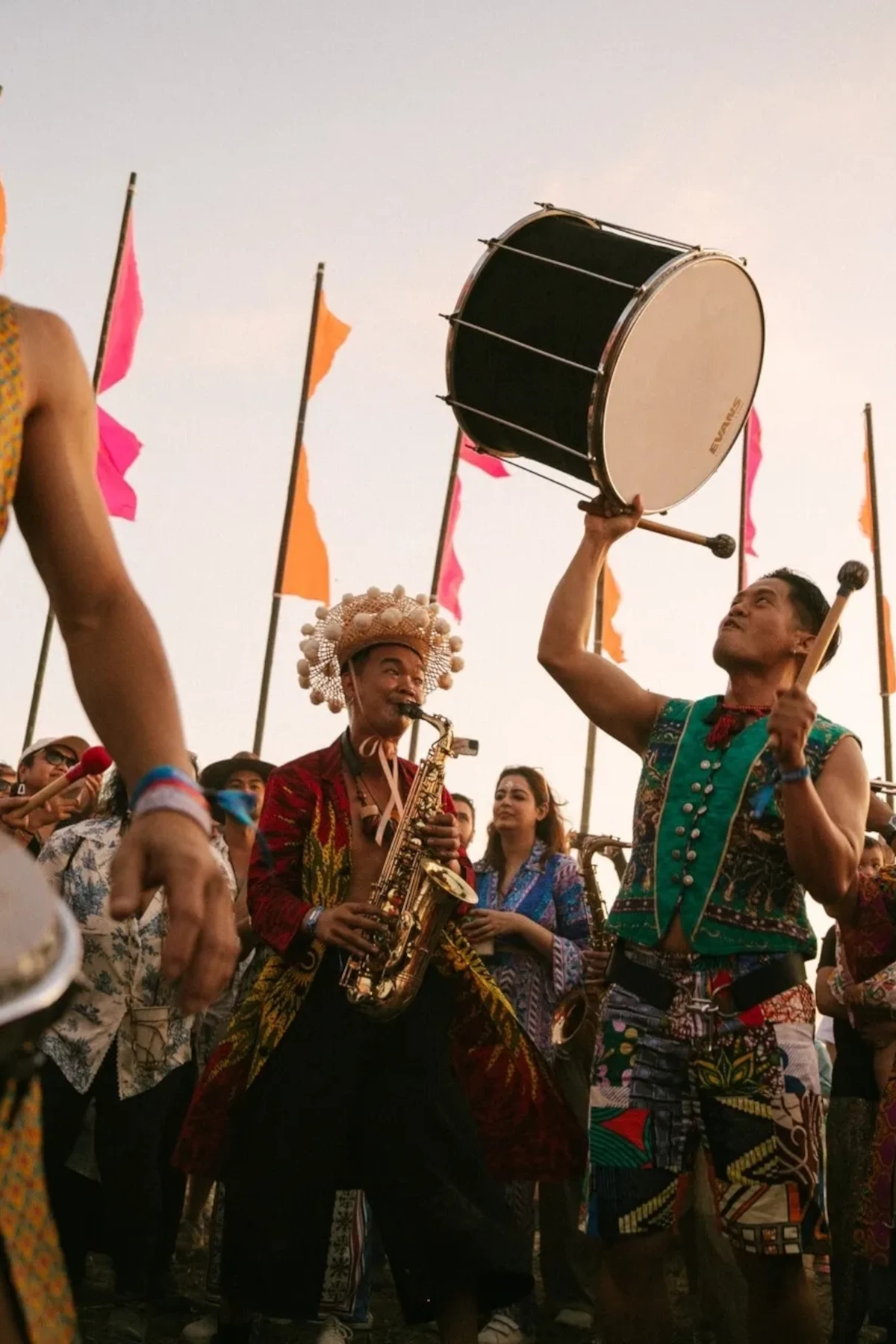 Wonderfruit isn't just any music festival.
In fact, it's not even a music festival.
It's way more, which is why we have included it in our list even though it is not held in Bangkok.
Held in Pattaya every mid-December, Wonderfruit is an iconic and unique festival that involves more than just music.
It is also about art, culture, fashion, food, workshop activities, inspirational talks, and a huge focus on sustainable/healthy living.
Some say Wonderfruit is like the Coachella of Southeast Asia.
Wonderfruit lasts 3-5 days and believe us, you are seriously going to need all those days if you want to experience everything that it has to offer.
The festival is held at a huge open-air venue so you will have to walk around a lot to get between 7 stages, performances, workshops, food stalls, and art installations.
As for the types of music you'll find at Wonderfruit, the selection is vast.
You get everything from psytrance, deep house, and techno to reggae, hip-hop, and even Thai folk music.
Unlike most music festivals, it is not about headliners here.
It is a journey of senses where you experience different sounds, lights, tastes, smells, and even touch.
Rolling Loud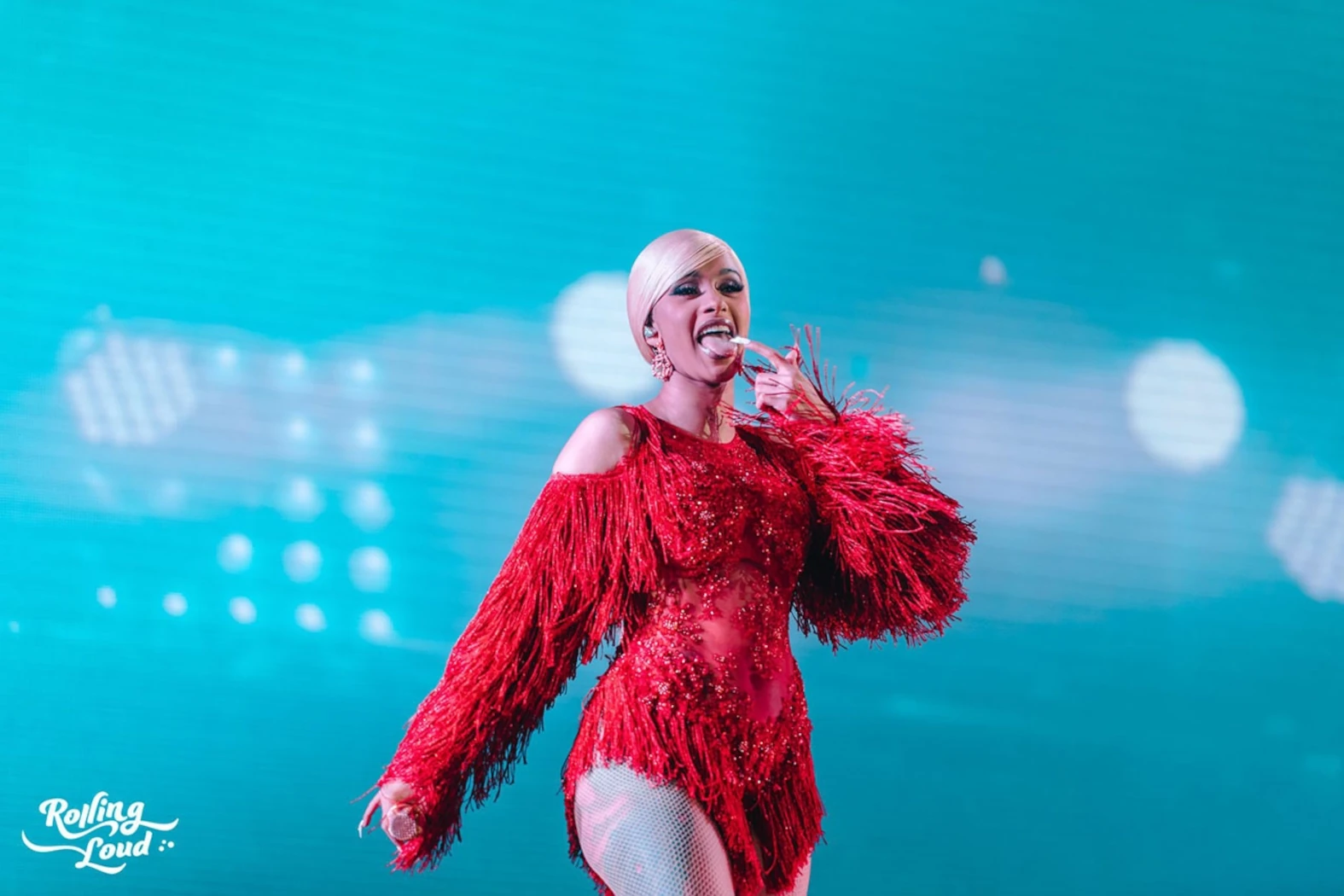 It seems that music festivals in Thailand focus mostly on the techno, trance, and EDM scene.
But if you are more of a fan of hip-hop and rap, then Rolling Loud is THE festival for you.
Already a global sensation, Rolling Loud made its first appearance and debut in Thailand in April 2023 with great success.
Most of it had to do with the epic lineup that most fans would only dream of in Asia.
With huge artists like Travis Scott, Cardi B, and Chris Brown as headliners and supporting big names, such as Offset, Fat Joe, Central Cee, and Rick Ross, it is no wonder that Rolling Loud became one of the hottest music festivals to hit Thailand.
Rolling Loud also had dozens of other artists from Thailand, Korea, Vietnam, and other parts of Southeast Asia.
It was a great opportunity for megastars and growing artists to share the stage.
The crowds also loved the music and vibes.
Other than incredible music, Rolling Loud had fun festival activities, games, food, and drinks to keep people entertained.
Rolling Loud is expected to come back in 2024 and continue on for the coming years.
FAQ
What is the biggest music festival in Bangkok?
The biggest music festival in Bangkok is S2O Songkran.
What is the biggest EDM festival in Bangkok?
The biggest EDM festival in Bangkok is the 808 Festival.
Follow Pastel Team Through Bangkok
Our team has selected for you the best places to party in Bangkok.
And don't forget to come see us at Sukhumvit Soi 11 in Bangkok.