As the sun sets over Bangkok, the city transforms into an adult playground full of exciting things to do.
From sensational rooftop bars and energetic nightclubs to neon-lit streets and lively entertainment venues, this city of Angels is an incredible destination known for its original and unique nightlife experiences.
Get ready for an epic night out and discover in this post what late-night activities and venues Bangkok has to offer.
Start The Night By Watching The Sunset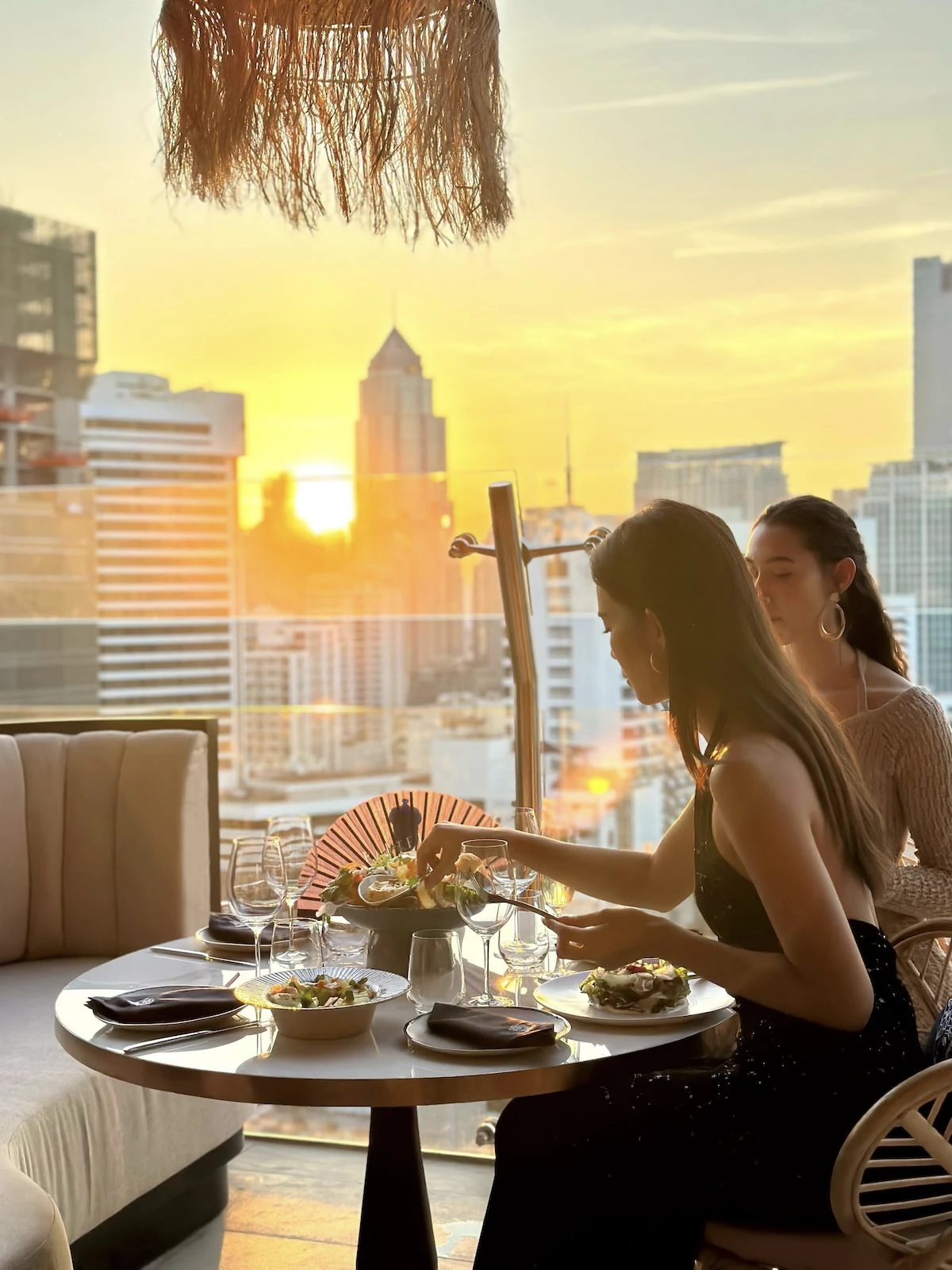 All the fun doesn't just happen after dark.
You can have an equal or even more fun time during sunset.
And where better to experience the best sunset while drinking great cocktails with amazing people around you than at Pastel Bangkok?
At Pastel, you get incredible panoramic views of Sukhumvit Soi 11 and beyond.
This creates a magical golden hour that is truly exceptional when the sun comes and hides behind one of the buildings.
It's the perfect time and place to take photos.
Take advantage of Pastel sunset menu to start the evening with excellent food and drink.
Relax as you enjoy the sunset and get ready for an exciting night in Bangkok.
Go To A Rooftop Bar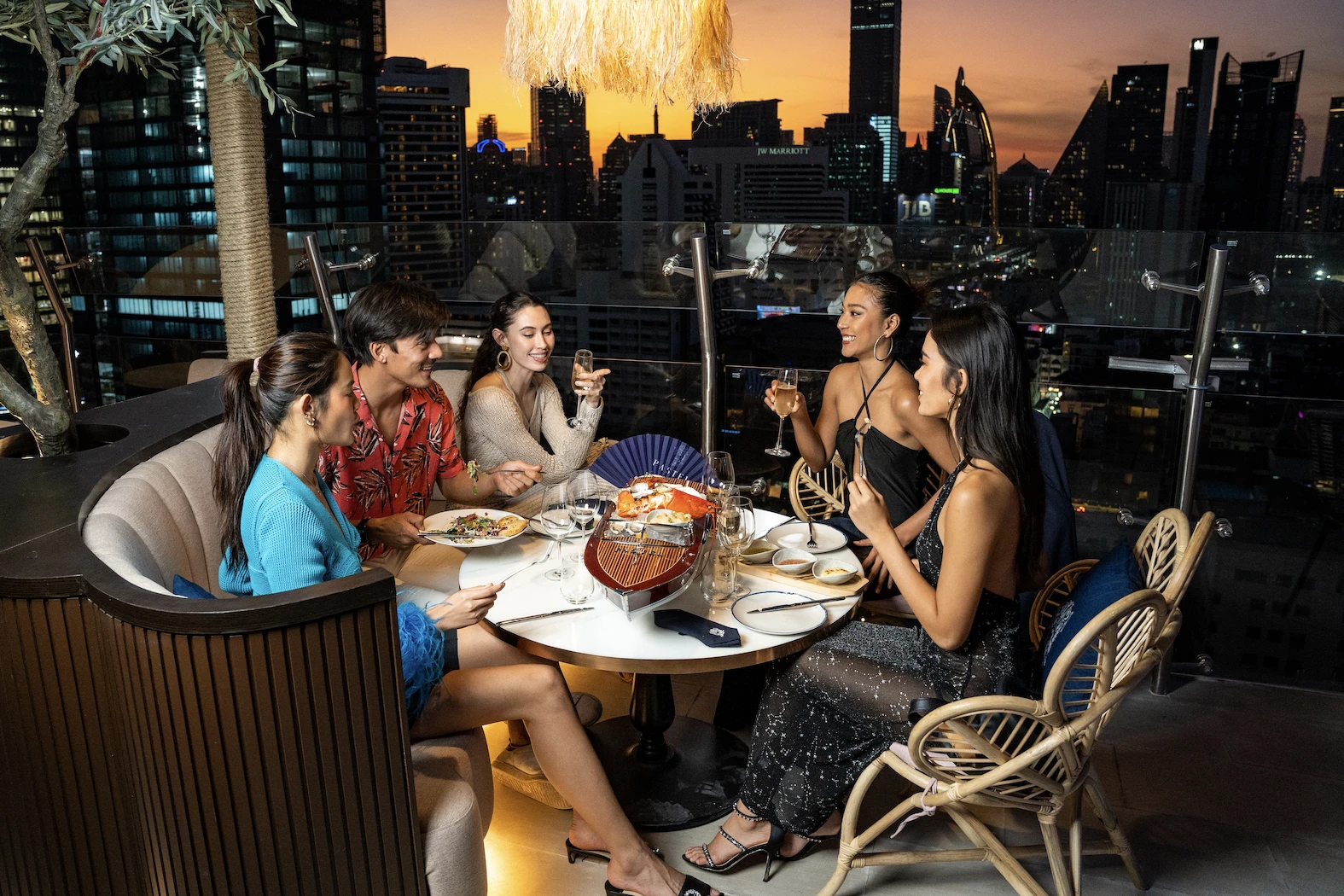 Whenever you come to Bangkok you have to visit one of its incredible rooftop bars.
There are so many choices with over 50 well-known rooftop bars around town and many more that just keep opening up.
Some are high above the city while others are hidden away between buildings.
While most rooftop bars are fancy and luxurious with sophisticated designs and fine dining, there are also more casual establishments with a laid-back vibe.
There are also rooftop bars that host incredible events and parties.
At Pastel, we do a bit of everything.
We offer a unique ambiance that is perfect for all kinds of events, whether it is a romantic date, drinks with friends, and even incredibly festive celebrations.
Whatever you're looking for, there's a rooftop bar in Bangkok for you, that offers great views, fun vibes, tasty food, and delicious drinks.
Grab A Cocktail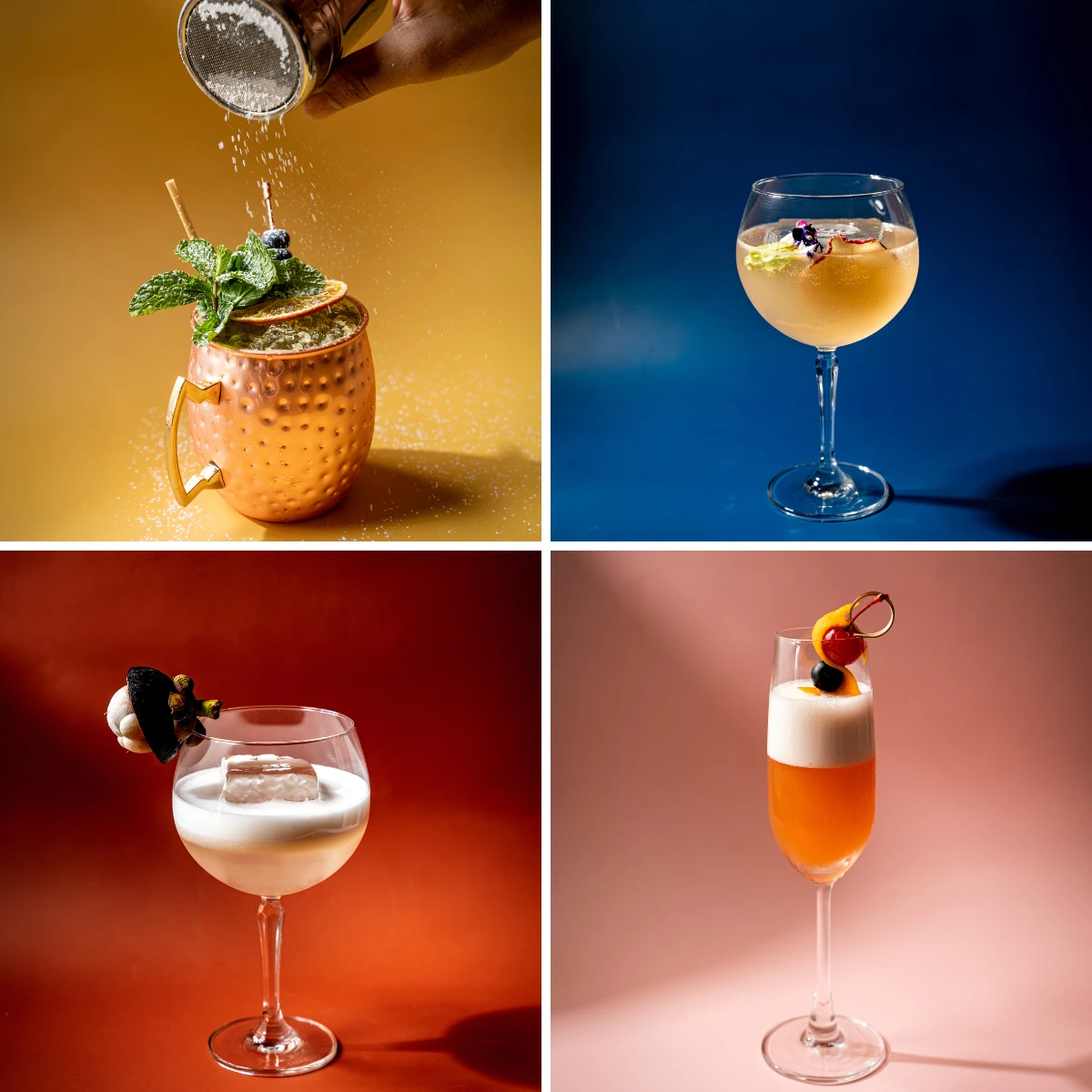 Bangkok has a massive and booming cocktail bar scene.
There are hundreds of cocktail bars spread across town, each having its own distinct design, vibe, and cocktail menu.
Some bars in Bangkok such as BKK Social Club and Tropic City have even made it to the list of the World's Best Bars.
We at Pastel also have a fantastic variety of classic and signature cocktails that we have created with love, passion, and science.
Some of our most famous cocktails include Mediterranean Signatures such as Cleopatra, Agrabah Ice Tea, and Sex on the Roof.
Which one will you try?
Go On A Dinner Cruise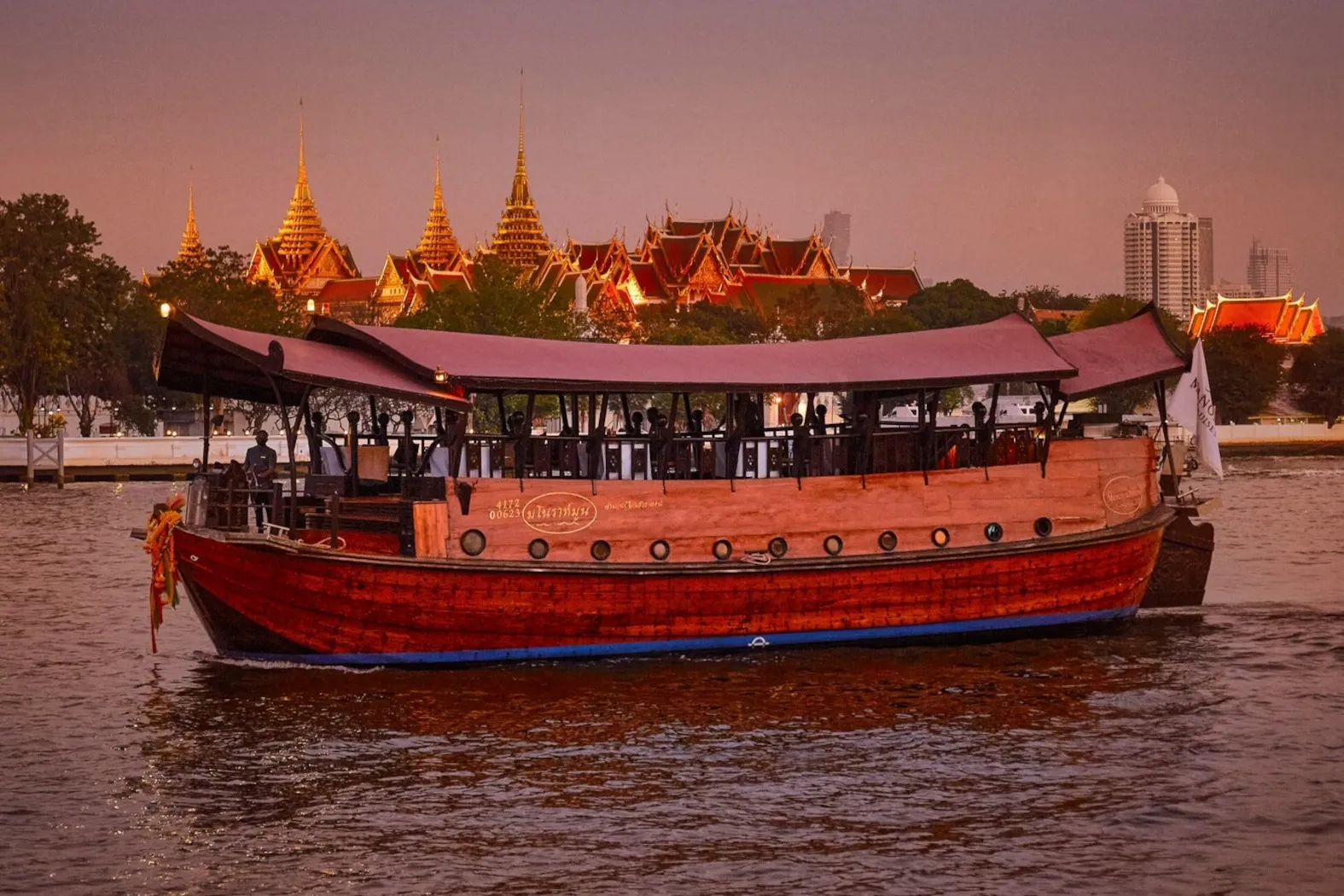 A dinner cruise on the Chao Phraya river is another popular and exciting thing to do at night in Bangkok.
It's a delightful way to see the vibrant city lights and iconic landmarks while eating, drinking, and enjoying some on-cruise entertainment.
There are various types of dinner cruise options in Bangkok.
Some offer buffets that include a variety of cuisines while other cruises are more luxurious with private chefs and a la carte options.
Both can be ideal for romantic dates.
The entertainment on these cruises ranges from traditional Thai dance performances and live music and DJ sets.
You can even find dinner cruises on party boats.
With packages that include drinks, food, and DJs playing music ranging from techno and house to hip-hop.
Visit A Night Market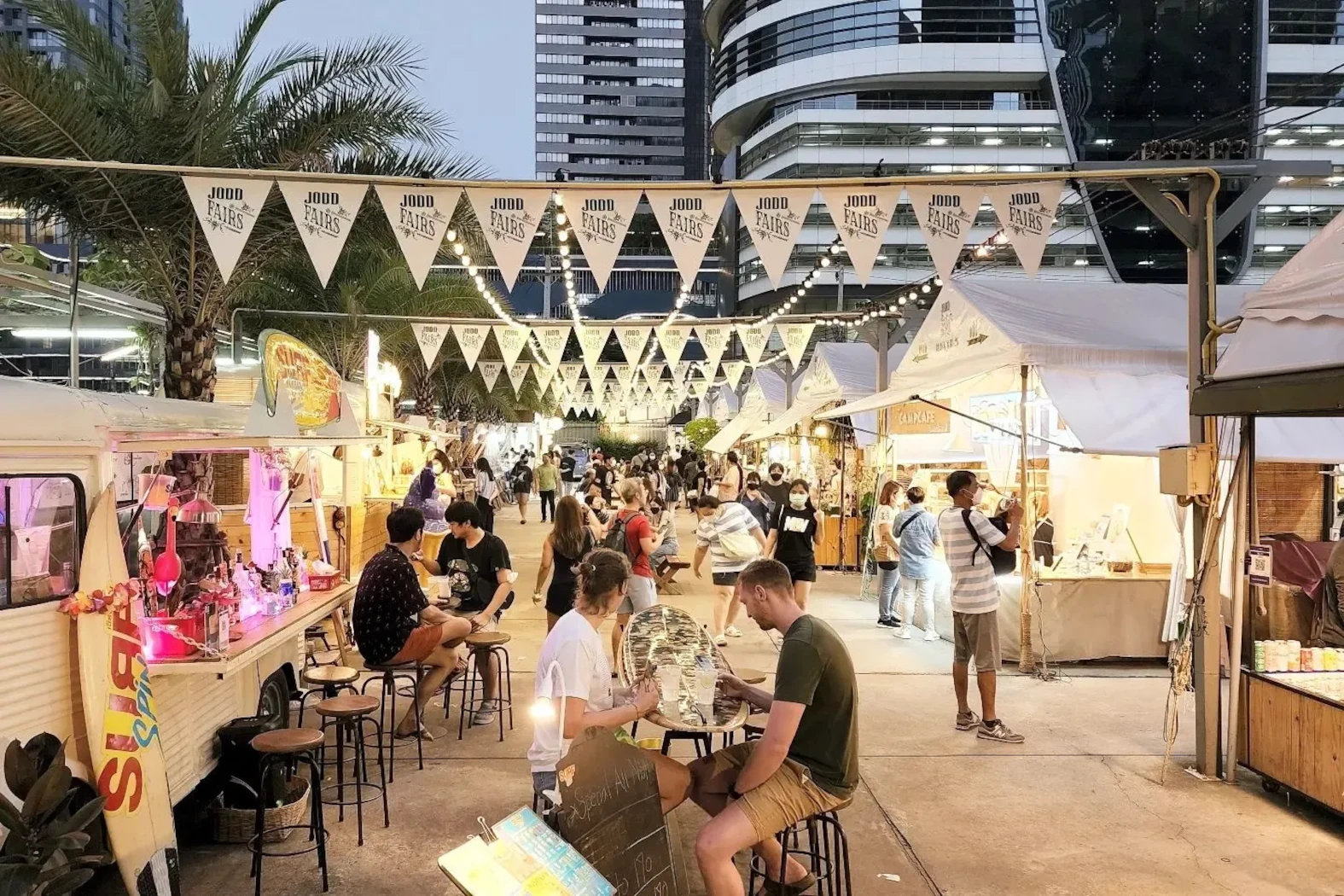 One of the best things you can do in Bangkok at night is visit a night market.
Night markets in the capital are about way more than shopping.
They're a food lover's paradise too.
You can try all sorts of cuisines, snacks, and local dishes all in one place.
While you eat, you can also shop for unique items, clothing, and accessories.
The night markets in Bangkok also have a lot of entertainment options.
In all of them, you'll find lively bars where you can drink all night.
Some of these bars even have live bands and DJs.
Although many night markets have come and gone in Bangkok, the most popular ones right now are, Jodd Fairs (2 locations), Srinagarindra Train Night Market, The One Ratchada, Asiatique The Riverfront, and Indys (many locations around the city).
Eat At The Best Tables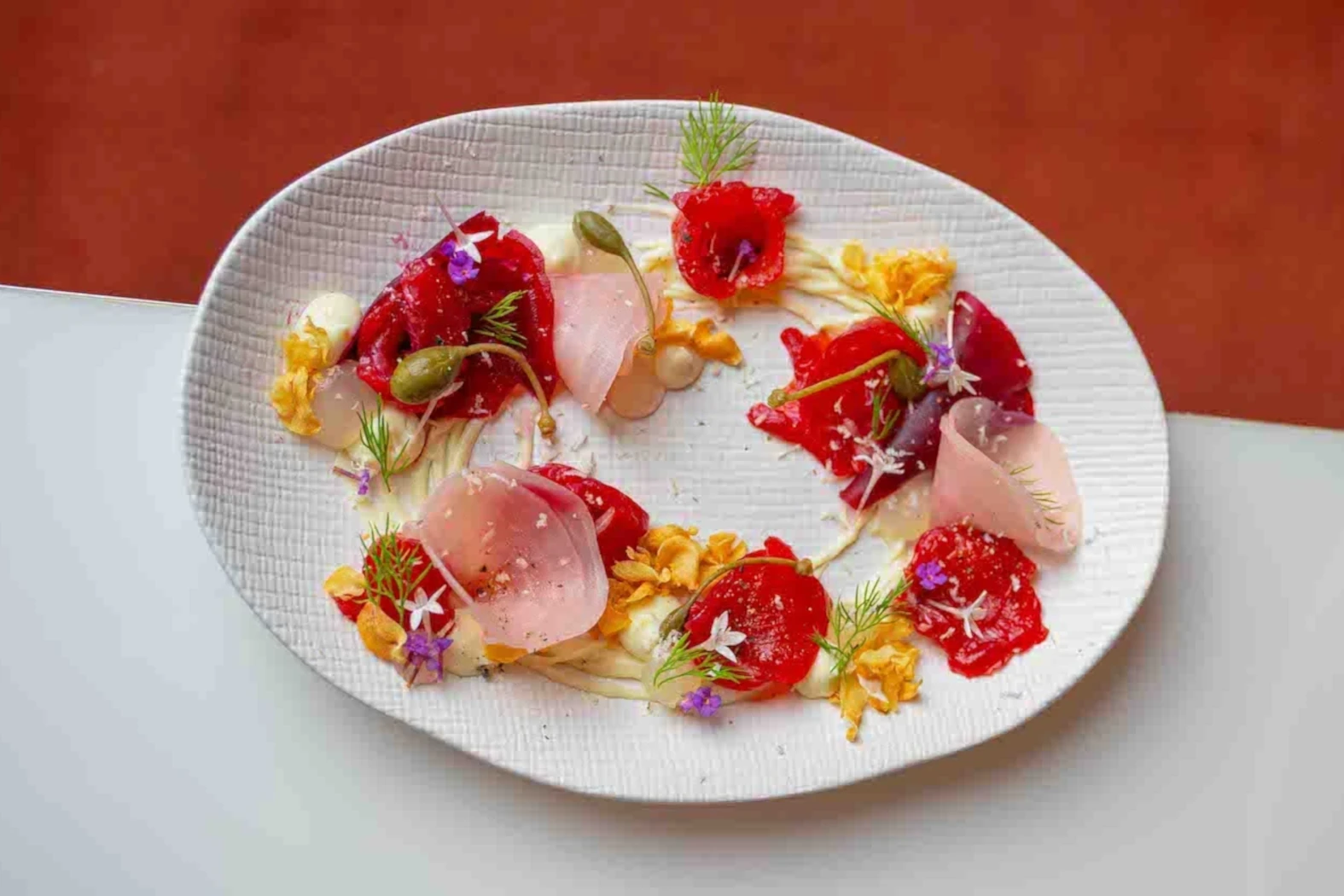 The restaurant dining scene in Bangkok is truly amazing.
There is just so much diversity in not just the cuisines but also in the atmosphere and experiences.
From Michelin-star restaurants and hotel restaurants with international and seafood buffets to local street food and casual family shops, Bangkok has it all.
Whether you go to the fanciest restaurant or a casual eatery, you are bound to find something unique..
Ultimately, you are certainly spoiled for choices when it comes to eating out at restaurants in Bangkok.
But to help you make a choice, we have listed some of the best fine dining restaurants in town to start off with.
And in case you are curious to taste some delicious and unique Mediterranean food, Pastel is a must-try.
Visit The Best Party Street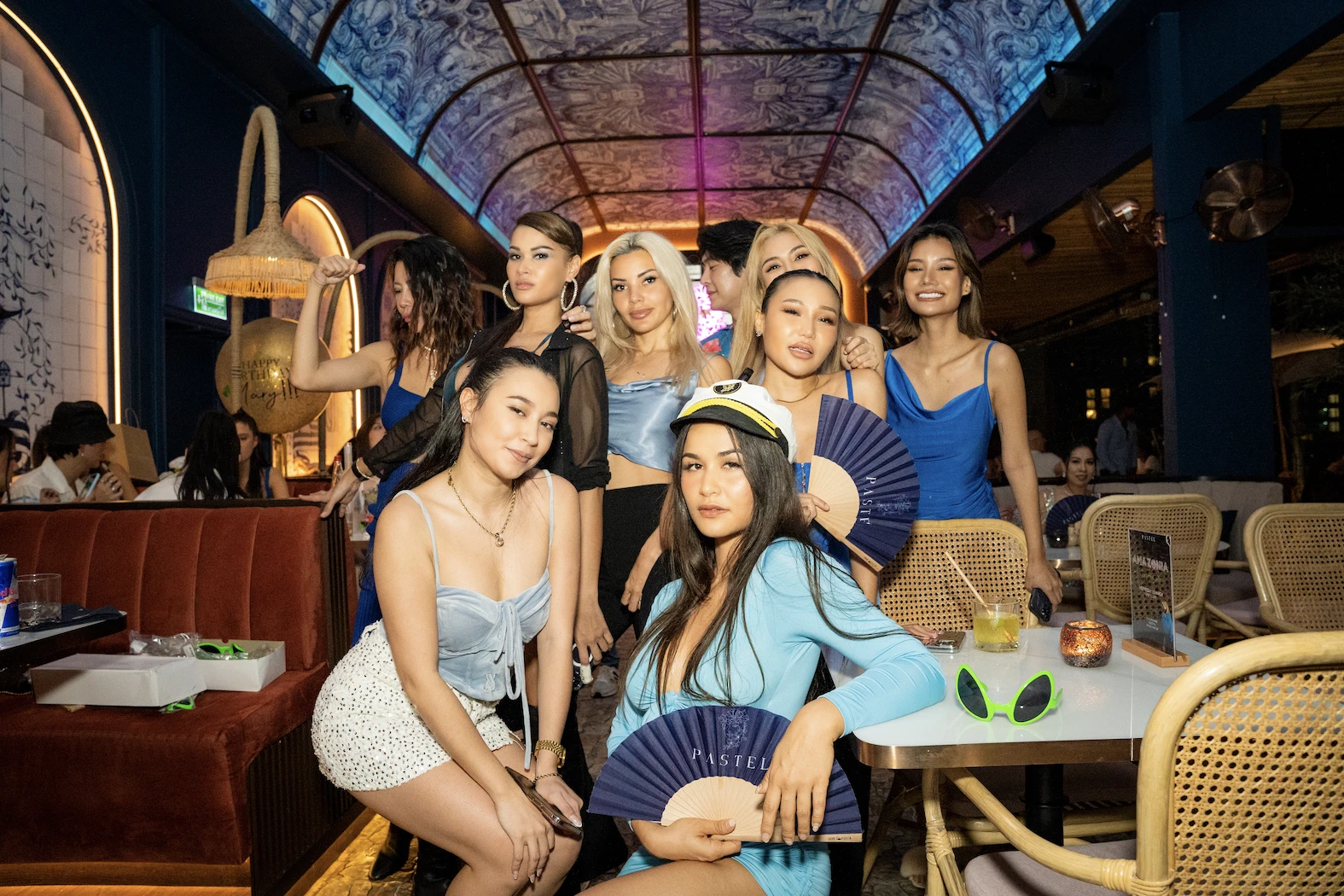 Bangkok has many areas for nightlife that are known for having a high concentration of bars, nightclubs, and events.
However, the best and most famous party street in Bangkok is Sukhumvit Soi 11.
The great thing about Sukhumvit Soi 11 is that it has something for everyone.
From start to finish, this 800-meter vibrant street is jam-packed with dozens of nightlife establishments.
As you walk down the street, you will come across live music bars, restaurants, food stalls, cafes, hotels, massage shops, cocktail bars, nightclubs, and even a couple of amazing rooftop bars, including Pastel.
Sukhumvit Soi 11 is popular among expats, tourists, locals, and is where the most gorgeous Thai women go to party.
It is also a great neighborhood to stay in Bangkok for your trip.
In Soi 11 and around upper Sukhumvit you will find many comfortable hotel options with quick and easy access to a vibrant nightlife scene.
Go VIP At The Best Clubs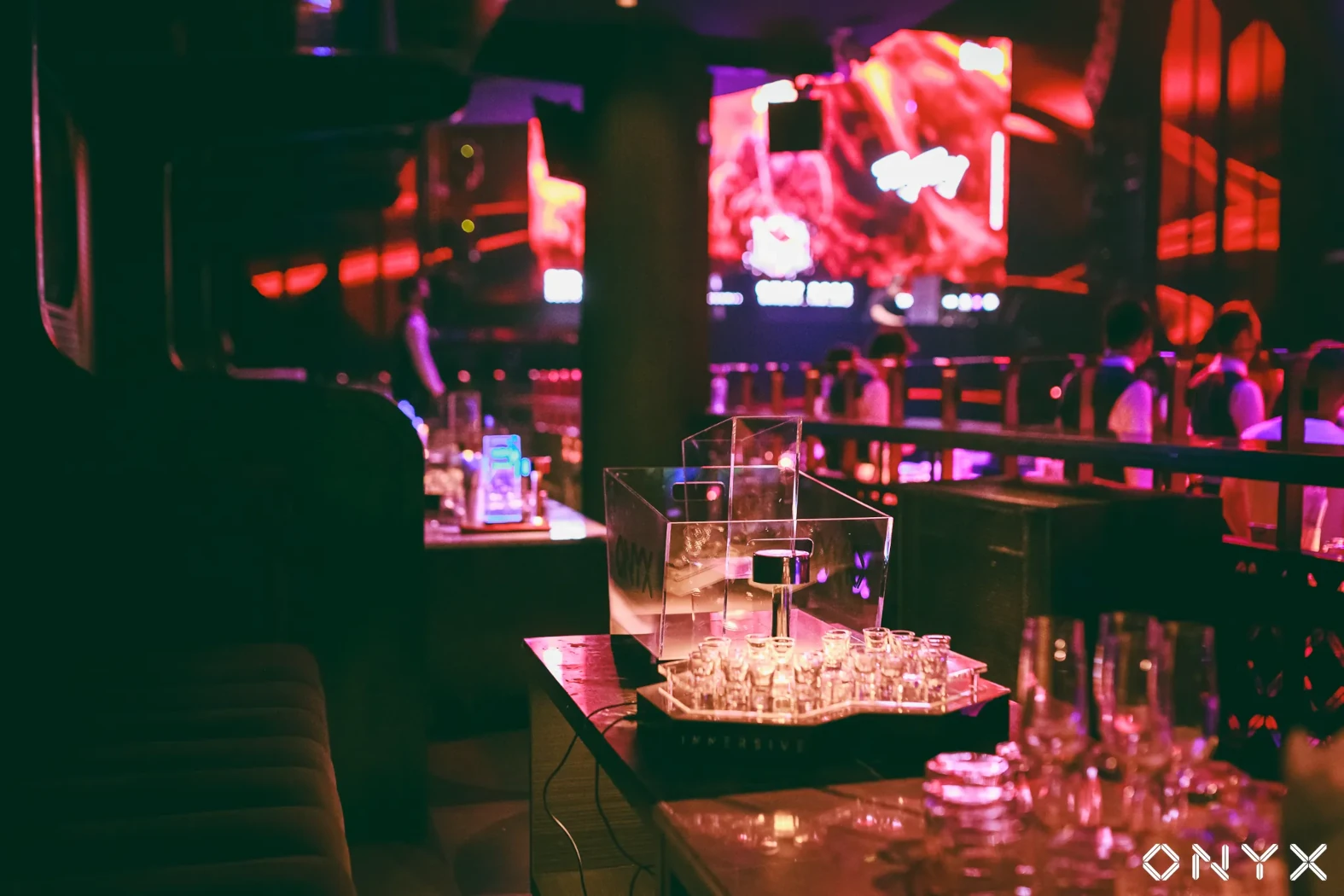 Bangkok is one of the world's top party destinations because it has some of the most impressive and high-end nightclubs.
They come in all sizes, shapes, and styles.
And they cater to all kinds of people with different music tastes and vibes.
There are massive mega clubs that play mainstream hard EDM but you will also find underground clubs that cater to techno and house fans.
Finally, for those who enjoy hip-hop, there are plenty of clubs for that as well.
And no matter which club you go to, you can expect an amazing experience and VIP treatment.
The best way to enjoy a nightclub in Bangkok is to choose the VIP party option where you get bottle services and exclusive packages that will make the night even more memorable.
You also get to be the center of attention and be noticed by everyone around you.
Remember, Bangkok, and especially Bangkok nightlife has something for everyone.
Whatever you decide to do, make sure you come to Pastel to start the night and experience the unique atmosphere and vibe we've created.
FAQ
What happens in Bangkok at night?
Bangkok at night is all about partying, drinking, night markets, music shows, concerts, festivals, entertainment, and even red-light district shows.
What's the nightlife like in Bangkok?
The nightlife in Bangkok is one of the most vibrant and exciting in the world. There is so much you can do, all types of activities and venues, all around the city, at different price points.
Which street has the best nightlife in Bangkok?
Where should I stay in Bangkok to enjoy the nightlife?
Stay in Sukhumvit Soi 11 to enjoy Bangkok's nightlife. Check the list of hotels we recommend here.