There is something about night markets and Bangkok.
They go together like gin and tonic.
The city is famous for exciting night markets that are known for not just food and shopping but also bars, vintage furniture, street art, and more.
So, if you're looking for a unique way of experiencing Bangkok's dynamic nightlife, be sure to check out some of these awesome night markets.
You're surely in for a treat.
Come Visit Pastel After Your Shopping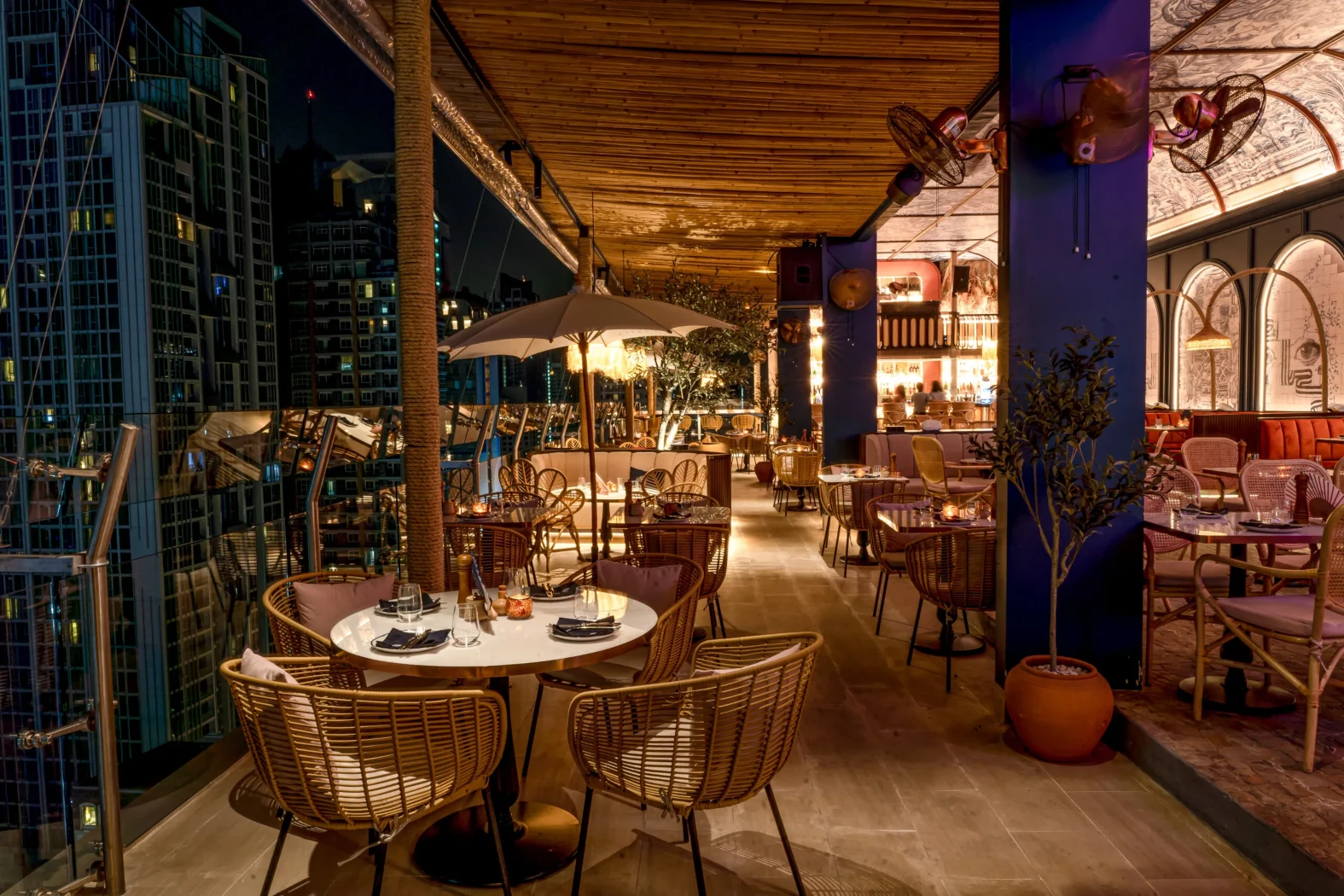 After a long day walking around Bangkok's vibrant night markets, make your way back to Sukhumvit where Pastel is an ideal place to kick back and enjoy the city's nightlife scene.
At Pastel, we are known for hosting some of the wildest parties in town.
We have talented DJs playing all kinds of music (Latino, house, pop, R&B), exciting shows, and a party vibe that is unlike anything you'll find in the city.
Order a few delicious handmade cocktails or pop bottles with sparklers, as they get delivered right to your table by our fun and sexy staff.
And while it is unlikely you will be hungry after eating all that amazing food at the night markets, at Pastel we do have an outstanding menu featuring Mediterranean cuisine.
Make sure you try it while you're in Bangkok.
Jodd Fairs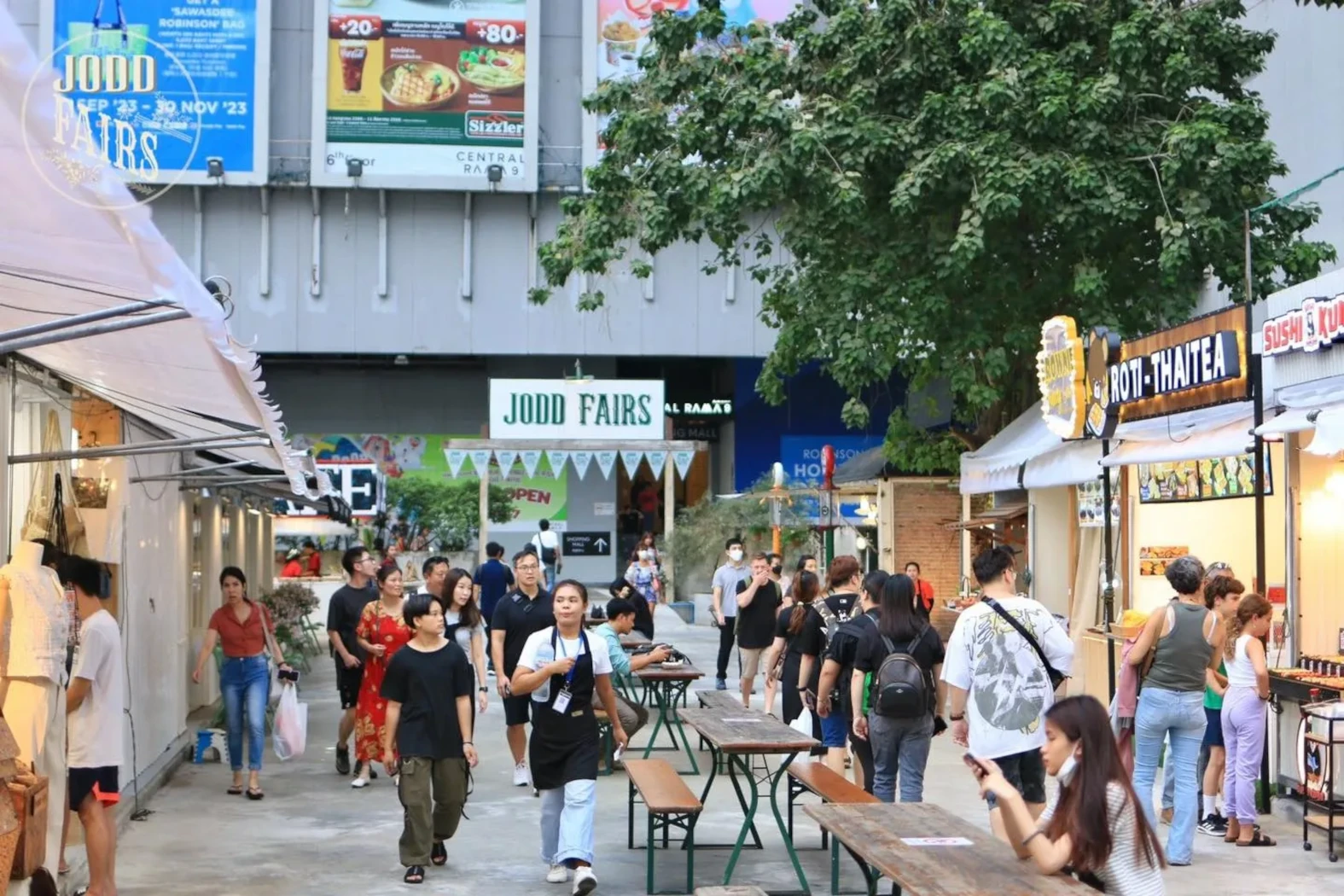 Jodd Fairs is a popular night market in the heart of Bangkok.
Located near the Rama 9 MRT station, it is super easy to access, which is probably why the market is always so busy with locals and tourists.
What also makes Jodd Fairs unique is its design.
Each vendor is wrapped under white tents, which gives the entire market a sleek and modern look.
It has a bright and lively atmosphere that combines shopping, diverse food, and entertainment.
Shopping includes trendy clothing and accessories, handmade crafts, and electronics.
Food-wise you get a bit of everything – from Thai classic street foods to barbeque joints and amazing seafood restaurants.
There are even international hotspots where you can try everything from Japanese to Spanish cuisines.
To keep the night going with drinks, Jodd Fairs has a few chill spots where you can sip on draft beers or cocktails while enjoying lively music.
If you like the vibe at Jodd Fairs, there is also another, bigger night market by the same team near Central Ladprao that you might want to check out.
It is called Jodd Fairs DanNeramit.
The One Ratchada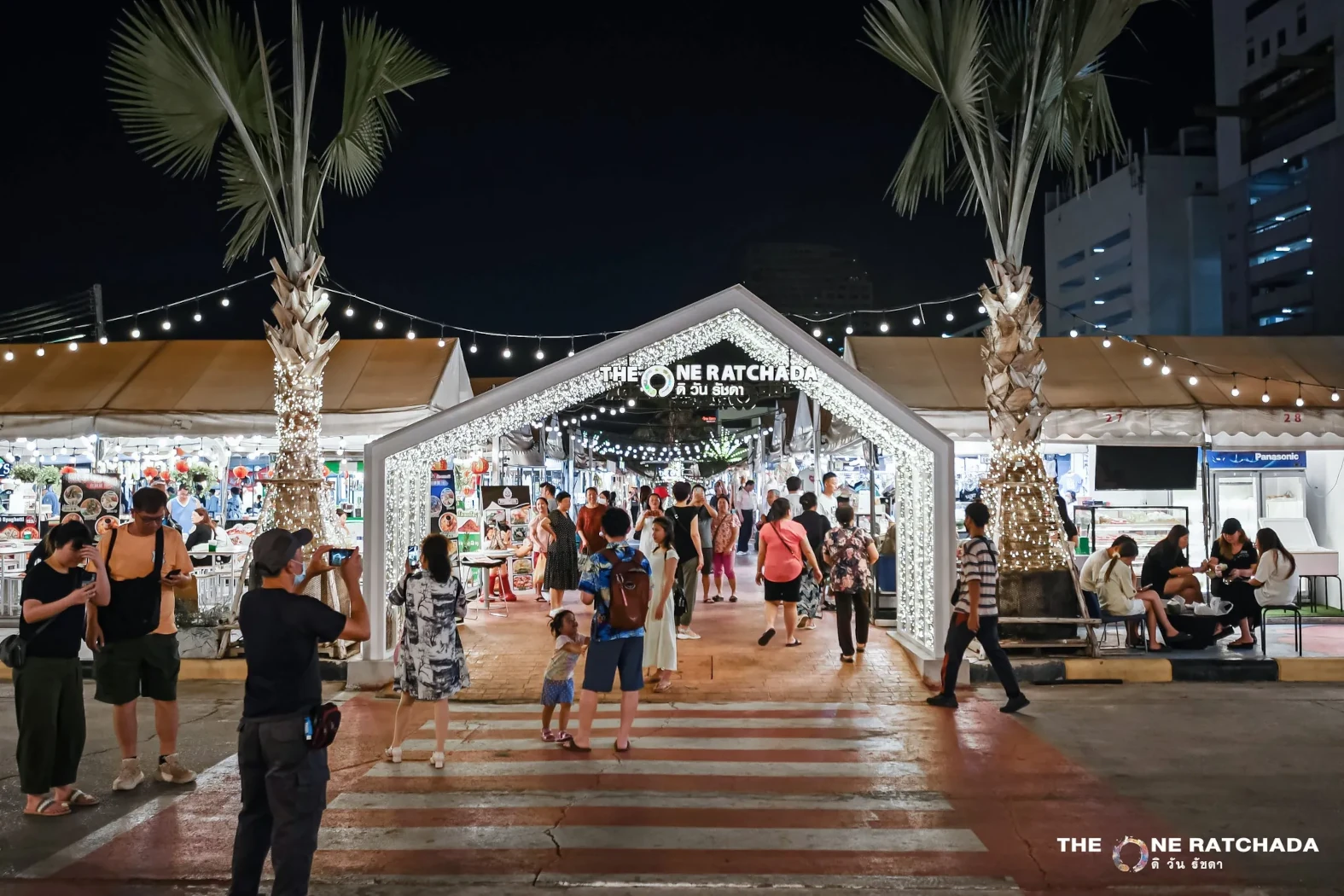 What used to be the famous train market Ratchada known for its colorful neon tents is now The One Ratchada.
Not only does it have a new look with a modern white design, but The One Ratchada is also a lot more spacious.
It is easier to walk through the aisles and it is also less crowded, making the experience a lot more enjoyable.
It has a more relaxed vibe than most other night markets.
Well at least in the shopping and food zone.
Step towards the back and you will find a lot of places to have a drink and even party.
The market has all kinds of bars, varying between modern and classic styles.
Some bars host DJs while others have live bands.
You will even find some bars with a Korean theme complete with Korean food, drinks, and music.
There is a bit of everything for everyone.
Asiatique The Riverfront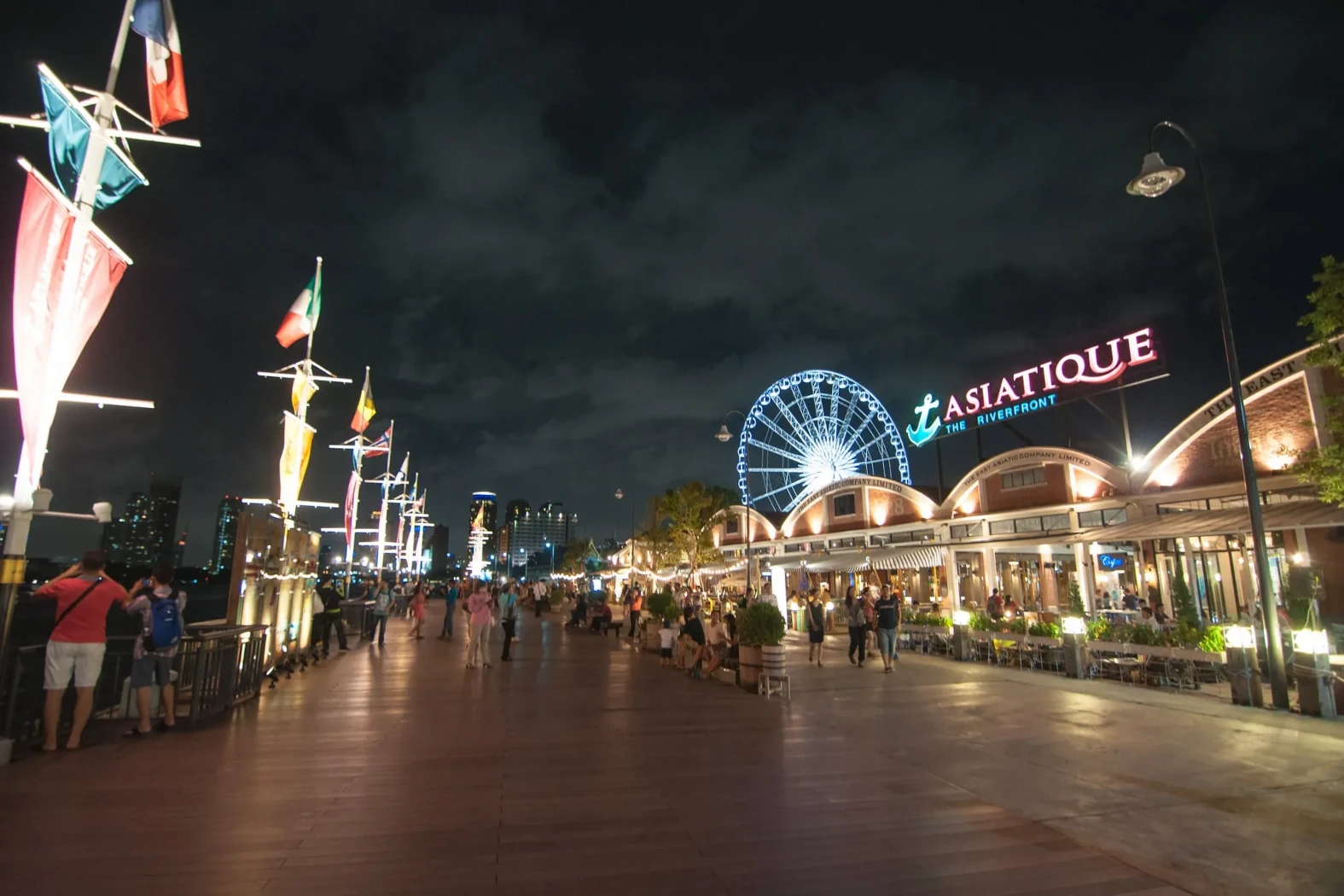 Asiatique is another famous night market in Bangkok.
Although it is quite touristy and busy, what sets Asiatique apart from the rest is its location.
Located right along the Chao Phraya River, this night market enjoys amazing riverside views and vibes.
You can also go on superb dinner cruises from here, allowing you to dine on the river as you see the beautiful city landmarks by night.
It is a must-have experience at least once while you are in Bangkok.
As for the night market itself, it is quite large with lots of shops selling souvenirs, handicrafts, clothes, and antiques.
There are also over a dozen restaurants serving seafood, Thai, and international cuisines.
However, you will come across a few street food vendors, fast food joints, and even a food court here as well.
Most of all, make sure you go on the Ferris Wheel to get a bird's eye of the river and the market at night.
Srinagarindra Train Market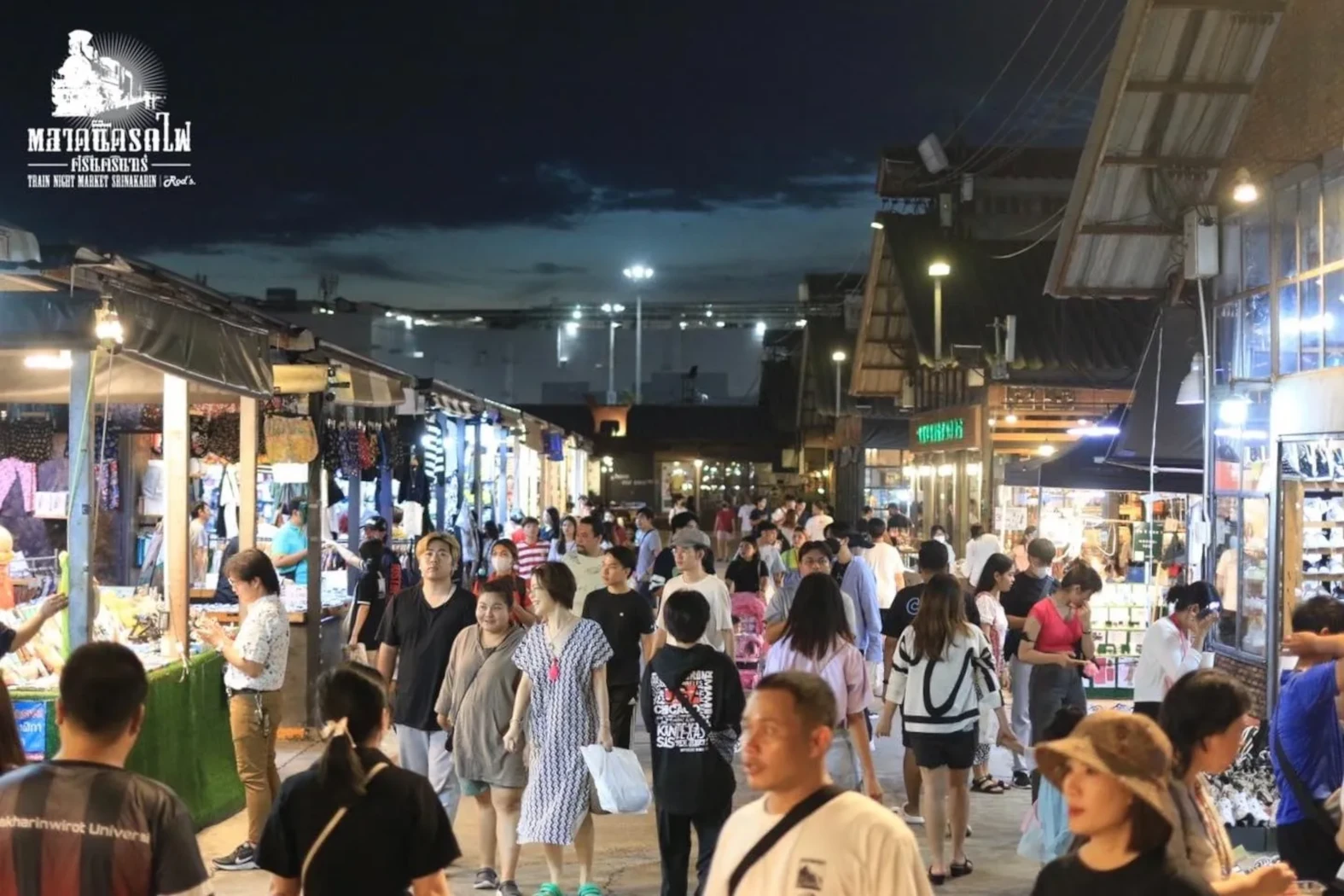 Srinagarindra Train Market is located on Srinakarin Soi 51, just behind Seacon Square Shopping Mall.
Although it is a bit far out from downtown Bangkok (about 30 minutes), it is certainly a must-visit night market.
It is Bangkok's biggest night market and it has an incredible local vibe.
The train market specializes in selling vintage clothes, antique furniture as well and hipster fashion items.
You will find things like retro clothes, shoes, bags, accessories, toys, art pieces, electronics, and much more.
The market is an incredible spot for Instagram and souvenir photos too.
They have vintage American cars, an old US Army helicopter, and even a few dinners.
And that's not all!
The market also has a lot of street food stalls and small restaurants.
There is an entire entertainment and bar zone where you can chill, drink, listen to music, or even party like a local.
It is no wonder it is seen as the best night market in Thailand by a lot of Thais.
Indy Market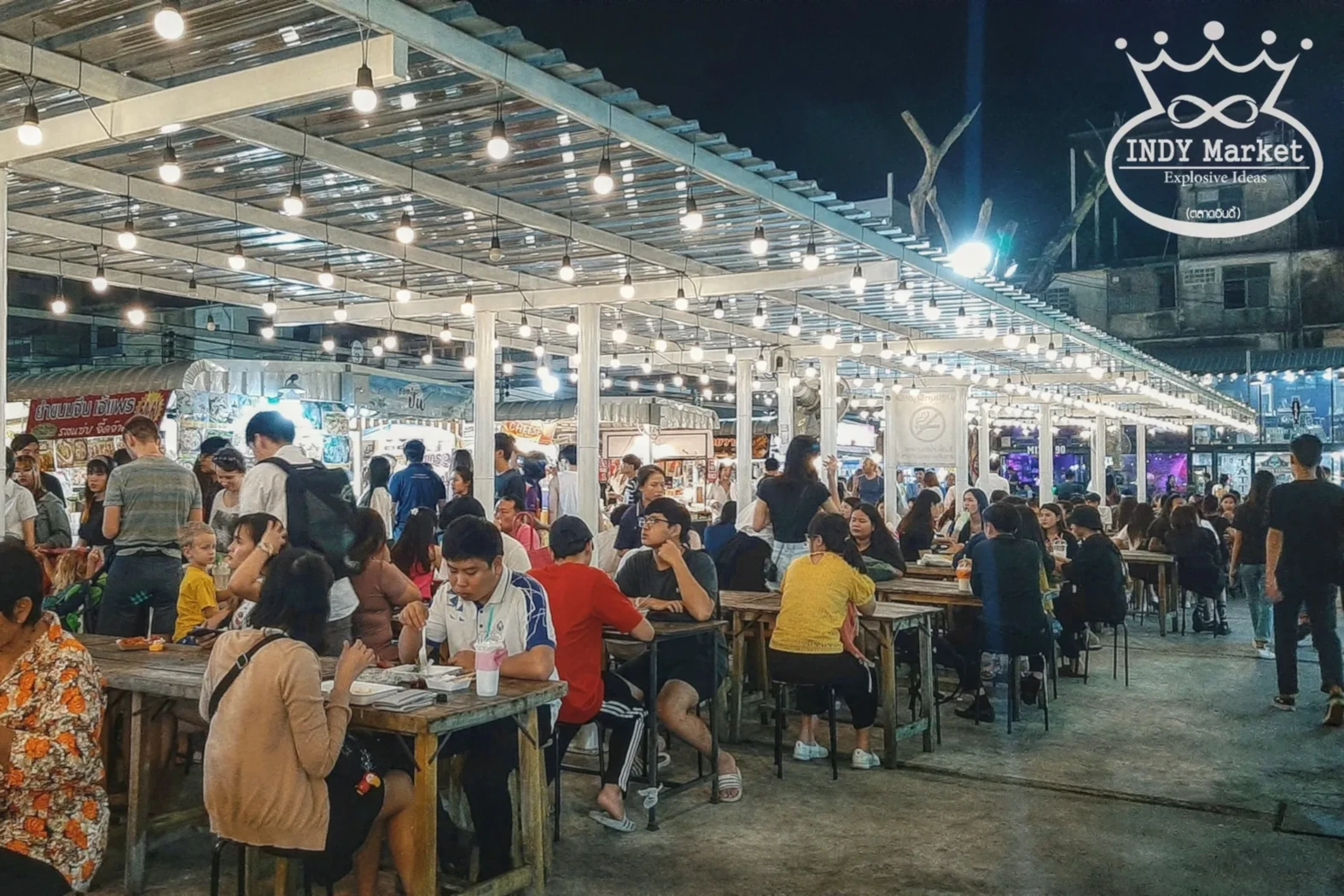 If you want to avoid the crowds of tourists and experience the local nightlife, then you should visit Indy Market.
Indy Market has different branches around Bangkok but the nearest one near the center of Bangkok is located at Chokchai Soi 4 along the Lat Phrao road.
As the name suggests, this night market has a very local indie vibe.
Indy Market features cool hipster shopping that includes clothing, shoes, accessories, and even second-hand items.
The market has quite a good variety of local food stalls that serve everything from burgers and meats on sticks to noodles and hotpots.
And of course, anywhere there is food, you will also find drinking bars where you can get beers.
Some even offer bottles of whiskey or rum with mixers and ice at a local price.
Lastly, the Indy Chokchai Indy Market even has a tiny skatepark where local kids come to play every day.
FAQ
What is the most popular night market in Bangkok?
The most popular night market in Bangkok right now is Jodd Fairs.
What is the biggest night market in Bangkok?
The biggest night market in Bangkok is the Srinagarindra Train Market.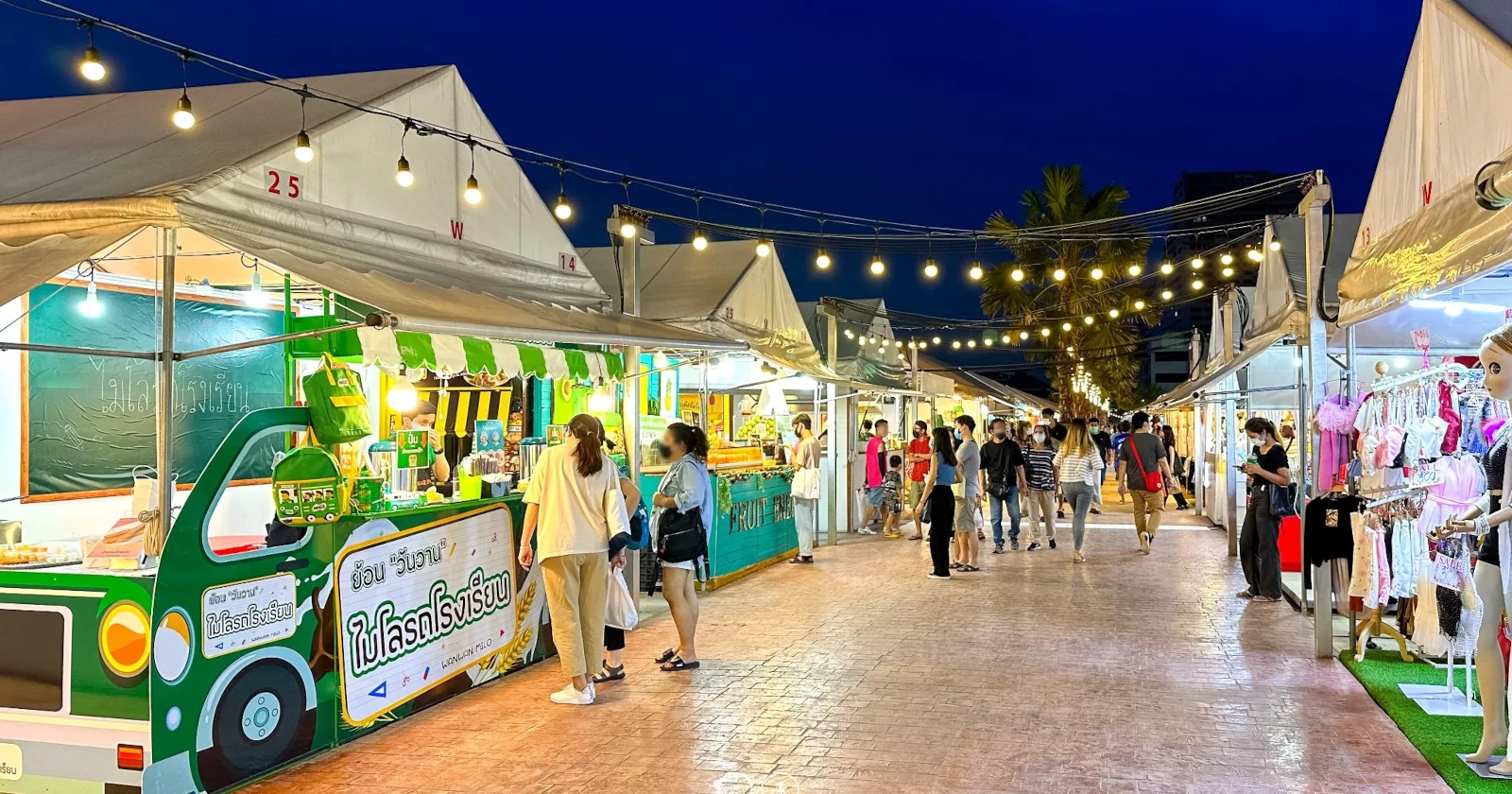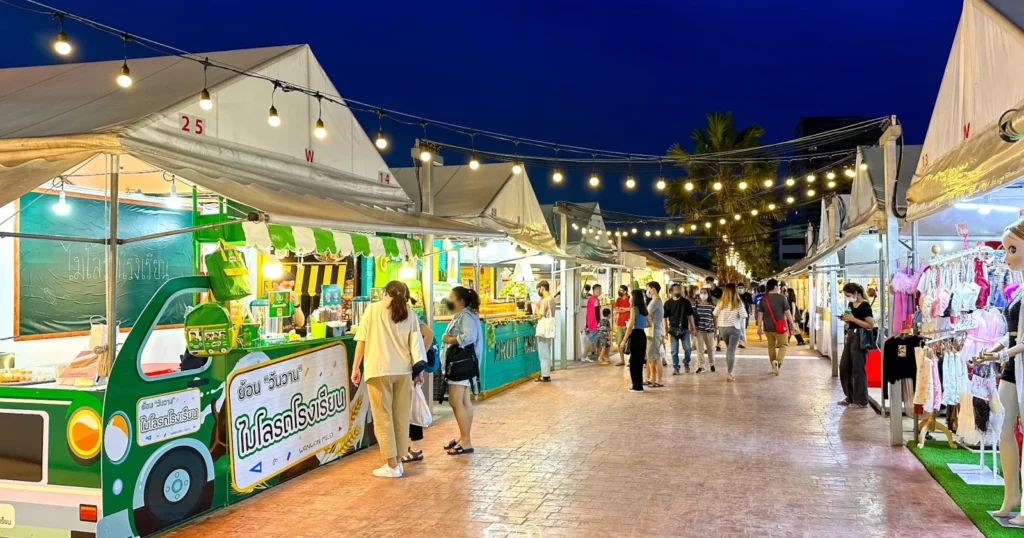 Follow Pastel Team Through Bangkok
For more information about what to do and where to go in Bangkok, read our post on Bangkok's nightlife.
And don't forget to come see us at Pastel rooftop bar and restaurant in Sukhumvit Soi 11.