If you are a wine lover, lucky for you, there are countless wine bars and restaurants serving delicious wine in Bangkok.
But with so many options, you certainly want to try out only the best.
Your friends at Pastel have selected 5 of the best wine bars and restaurants in Bangkok, and we're confident you'll love them as much as we do.
Pastel Bangkok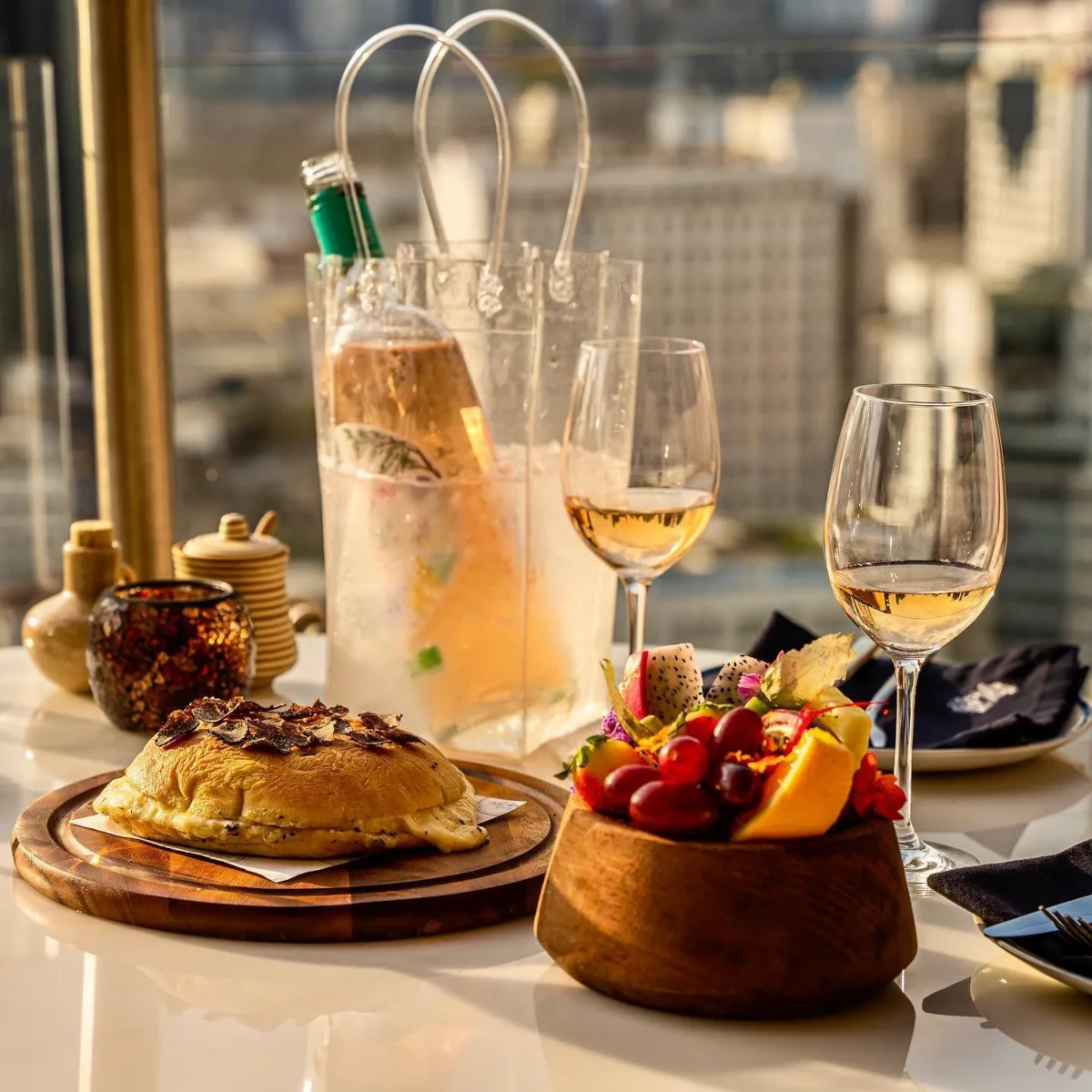 Pastel is a one-stop bar and restaurant known for its one-of-a-kind Mediterranean cuisine; it's also home to dozens of exceptional wines from the Mediterranean region.
We offer a wide range of white and red wines from France, Italy, Portugal, Spain, and Chile.
While the majority of the wines are available by bottles, we also offer a few options by glass.
In addition to wine, we also have champagne and sparkling wine.
If you really feel like treating yourself or celebrating a big occasion, be sure to try the elite magnums such as the Taittinger Comtes de Champagne Blanc de Blancs, Remi Leroy, or the Chateau Marquis D'Alesme-Becker Margaux.
And our wines are carefully selected to go incredibly well with our Mediterranean dishes.
Simply ask the staff for the best wine and food pairings.
With an excellent selection of wine, combined with joyous vibes and stunning city views, Pastel is the ultimate wine and dine venue in Bangkok for a romantic sunset dinner or a night out with friends.
Come try our wine selection.
Bisou Bangkok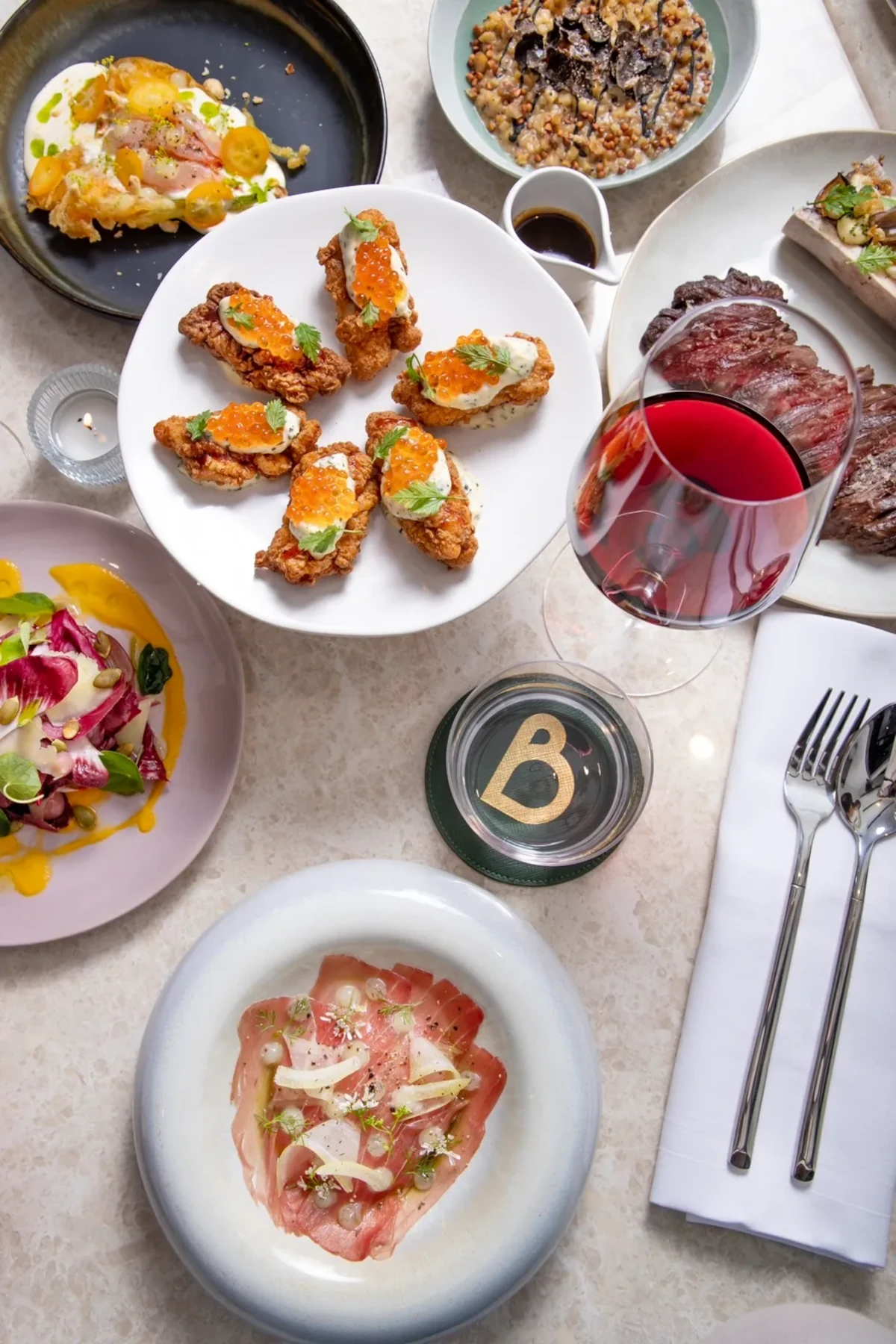 Looking for a casual, yet stylish and chic space to wine and dine?
Then, Bisou is a great option.
This Parisian-inspired bistro combines elegant French cuisine with an amazing selection of curated wines.
At Bisou, the wine list is always changing and evolving depending on seasons and trends.
But it's always selected by the co-founder and sommelier Théo, who has experience working in some of the best Michelin-star restaurants in the world.
As a fusion French restaurant, the wine at Bisou is mostly from France but also comes from all over the world.
They also have champagne and artisanal wines that are very hard to find in Bangkok.
They also have a walk-in cellar where you can handpick your wine bottle.
If you don't know what kind of wine you like, no problem.
Just ask Théo for help.
And there's more to this restaurant than the wine.
Bisou has spacious 2-floor seating, which makes it quite comfortable for an intimate dinner or a festive occasion.
Melting Clock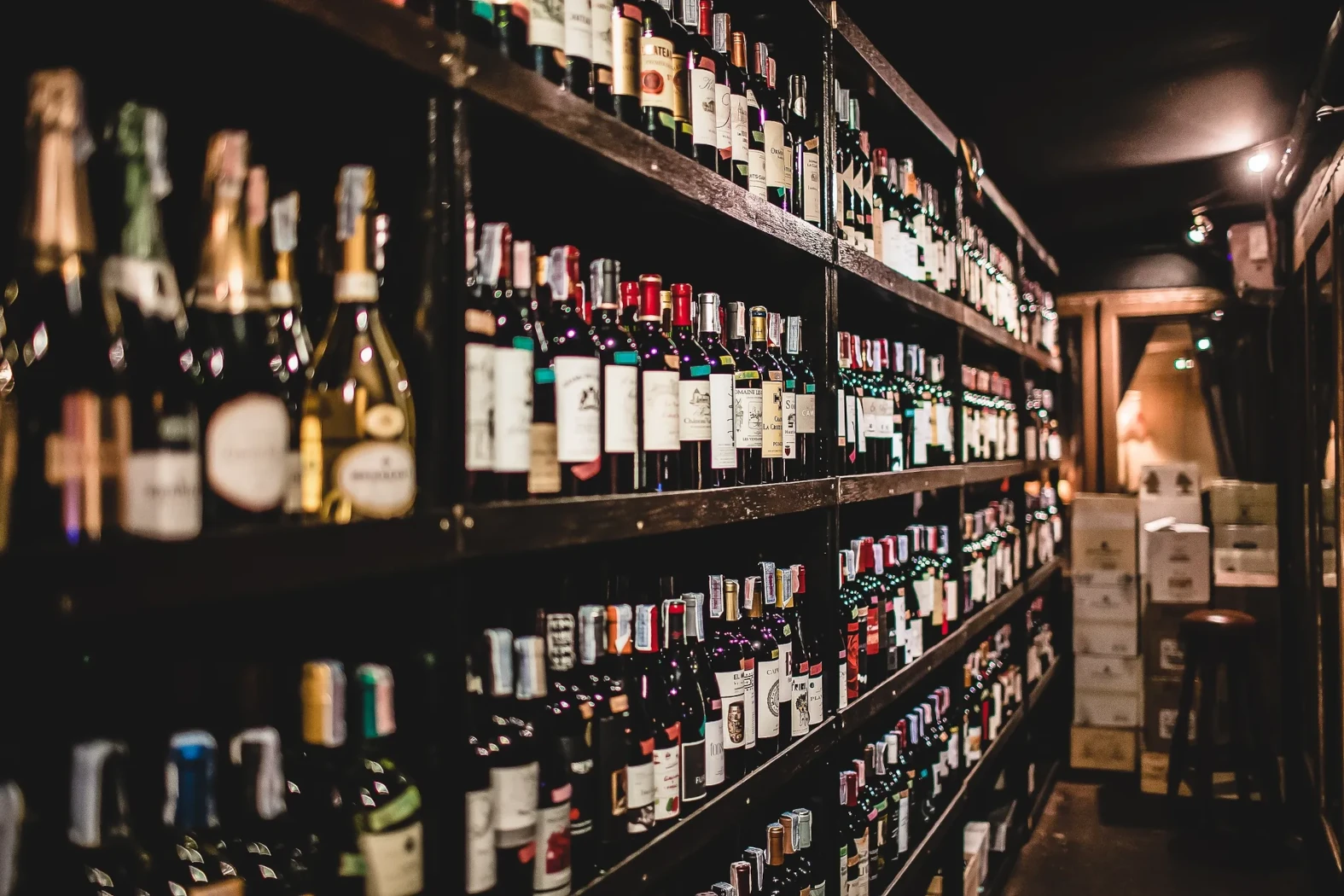 The Melting Clock is a fancy Italian bistro, lounge, and wine bar in Sukhumvit Soi 61 that features over 300 wine labels from around the world.
The bar also does weekly wine tasting and wine pairing with delicious Italian cuisine.
If you appreciate fine wine and art, this place is perfect for you as you will even find incredible artwork and a unique vintage-style interior design.
It almost feels like you are taken back in time and time stood still.
Don't let the elegant look fool you though.
The Melting Clock offers Italian food and wine at an incredibly affordable price, which is simply incredible for a restaurant of this quality.
It's an ideal place to go hang out with friends or colleagues, perfect for intimate dinners or to celebrate a festive occasion.
Di Vino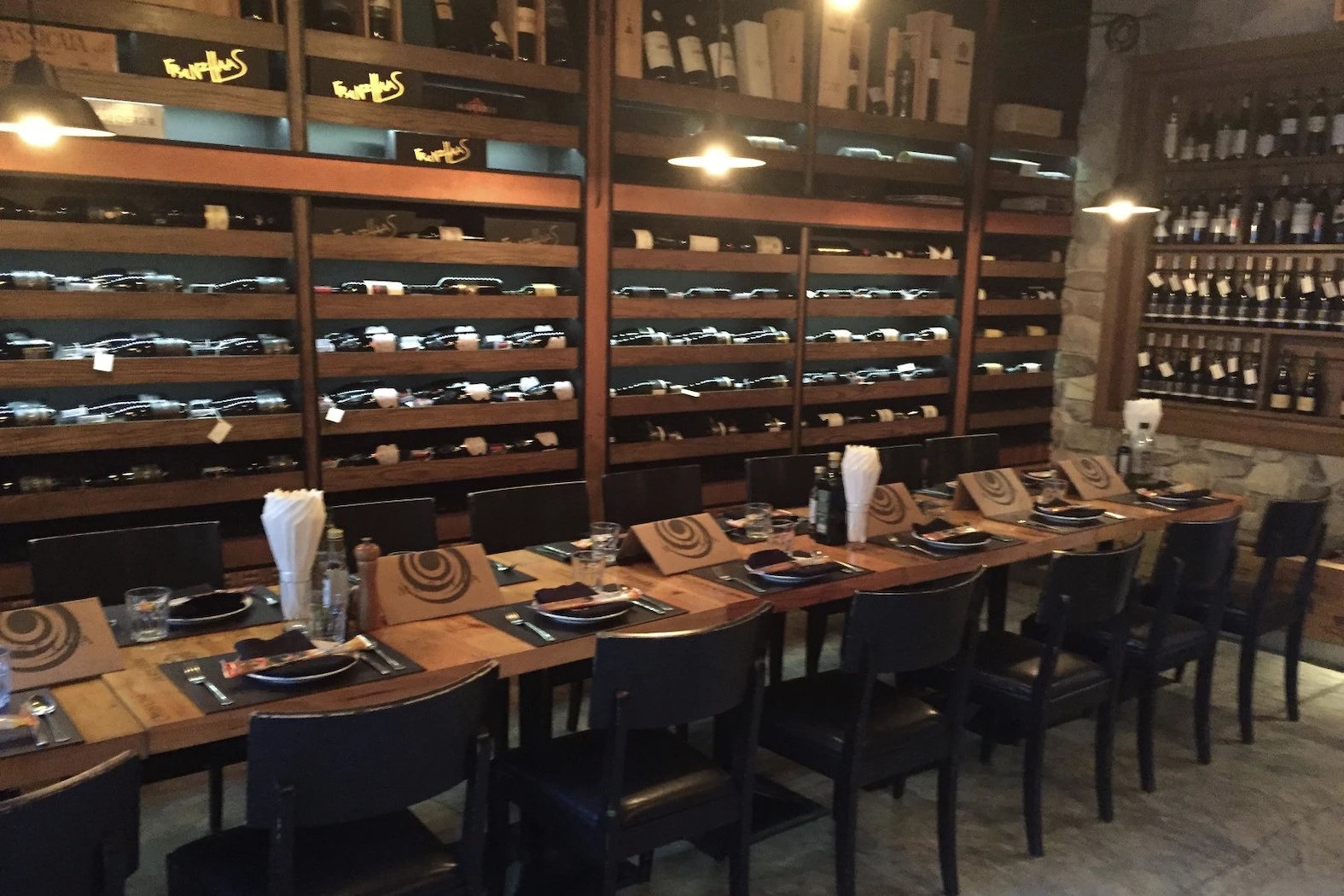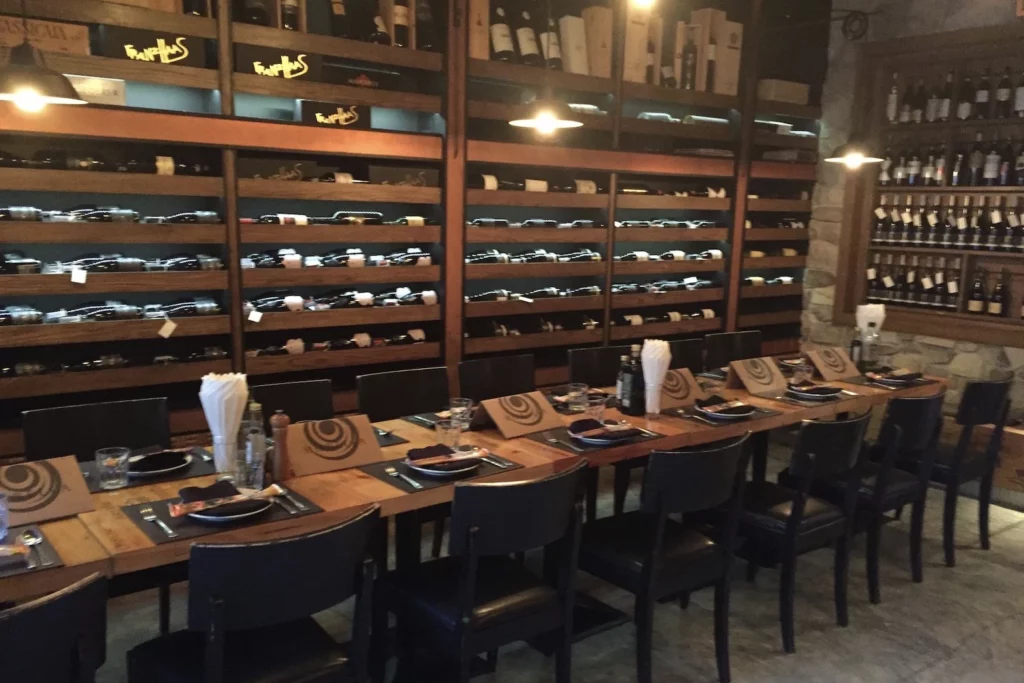 Di Vino is a simple but authentic Italian restaurant and wine bar in Thonglor that has been around since 2010.
It is the first vinoteca in Bangkok so you know that the wine and Italian food here is going to be great.
Di Vino has a wide selection of Italian wines ranging from red and white to rose and sparkling.
They also have a small assortment from the rest of the world such as France, Spain, Australia, and New Zealand.
Di Vino offers wine by the glass; however, buying an entire bottle gives you way more options.
If there is a particular wine you prefer that is not on their wine menu, you can even bring your own wine bottle for a corkage fee of 800 THB.
Mod Kaew Wine Bar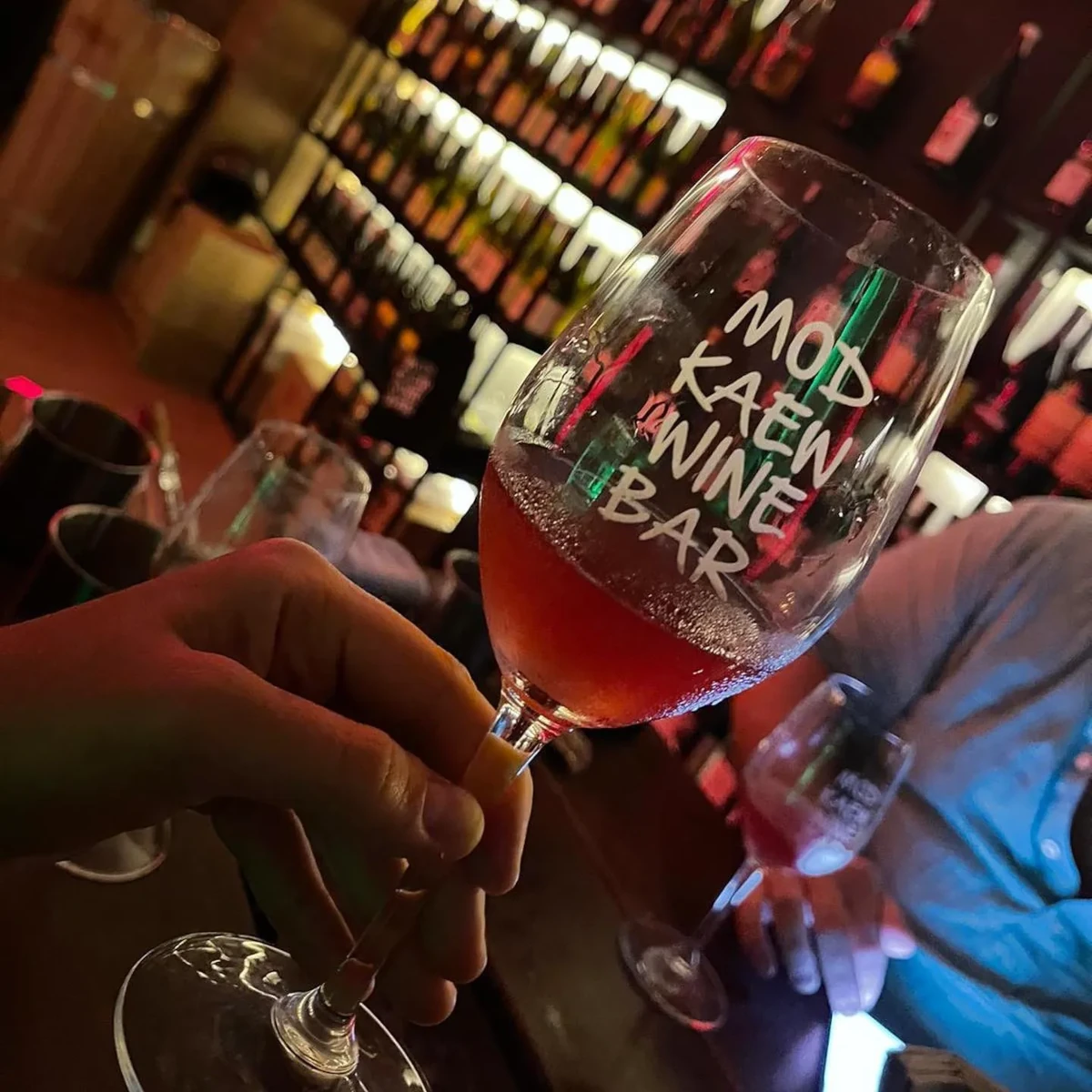 Mod Kaew is a stylish local wine bar located in a humble townhouse in Sathorn Soi 12.
For those who don't know, Mod Kaew means "bottoms up" in Thai.
That shows you that it isn't just any ordinary wine bar.
Mod Kaew focuses on natural wines, which means there are no artificial additives in the winemaking process.
The bar has an excellent selection of wine from various regions around the world including Spain and France.
You can even find some rare brands here.
Mod Kaew Wine Bar also has a decent menu of a la carte dishes as well as unique beverages such as craft beer and signature cocktails.
As for the vibe, it is a quaint spot with a fun, local atmosphere.
In fact, you will hardly ever meet any foreigners or tourists.
FAQ
What is the best restaurant to drink French wine in Bangkok?
The best restaurant to drink French wine in Bangkok is Pastel.
We offer a curated selection of renowned French wines that are perfect to pair with Mediterranean dishes.
What is the best restaurant to drink Italian wine in Bangkok?
The best restaurant to drink Italian wine in Bangkok is Pastel.
With a diverse selection from various Italian regions, our Italian wines are carefully chosen to capture the essence of Italy in every sip.
What is the best restaurant to drink Spanish wine in Bangkok?
The best restaurant to drink Spanish wine in Bangkok is Pastel, offering selections from renowned Spanish regions like Rioja and Castilla.
Our Spanish wines are expertly handpicked to enhance the flavors of our vibrant Mediterranean menu.
What is the best restaurant to drink champagne in Bangkok?
The best restaurant to drink champagne in Bangkok is Pastel.
We offer a wide variety of premium champagnes for all occasions; whether it's a celebration or a casual night out, we have what it takes to make any evening unforgettable.