Looking for the perfect venue to host your next corporate event?
Look no further.
Pastel Bangkok is the place for you!
At Pastel Bangkok, we've got everything you need to host a corporate party that will leave a lasting impression on your guests and colleagues.
Let us tell you why.
Why Choose Pastel Bangkok For Your Corporate Party?
Pastel is not just any venue.
It's a place where business and pleasure meet, creating a perfect balance for corporate parties.
Here's why you should consider Pastel for your corporate event.
Ideal Location
Located in the heart of Bangkok, Pastel is known for its lively atmosphere, stunning city views, and excellent service.
We're located on Sukhumvit Soi 11, the go-to place for Bangkok's nightlife.
The rooftop is a short 5-minute walk from Nana BTS Station, and we have unlimited parking for your guests.
This makes Pastel an easy-to-reach and exciting venue for your corporate party.
It's a place where the city's pulse can be felt, perfect for networking and establishing business relationships in a relaxed and enjoyable setting.
Food and Drinks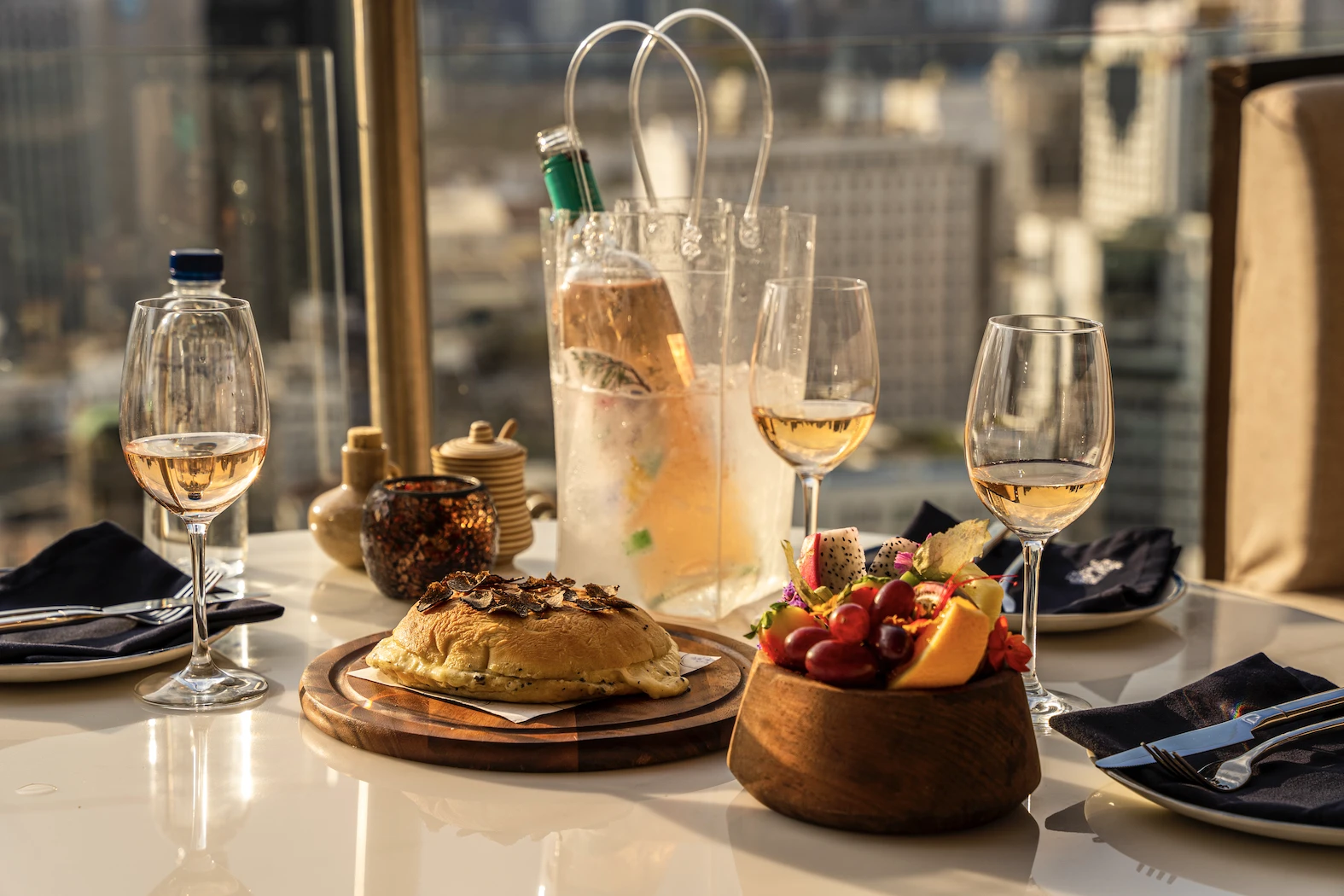 At Pastel, we offer a wide selection of Mediterranean fusion food.
This means your guests can indulge in an array of tasty dishes, from delicious bites to refined fine dining dishes.
Our extensive drink menu is also sure to please everyone on your team.
From innovative cocktails to a wide variety of wines and champagnes, Pastel has you covered.
Amazing Atmosphere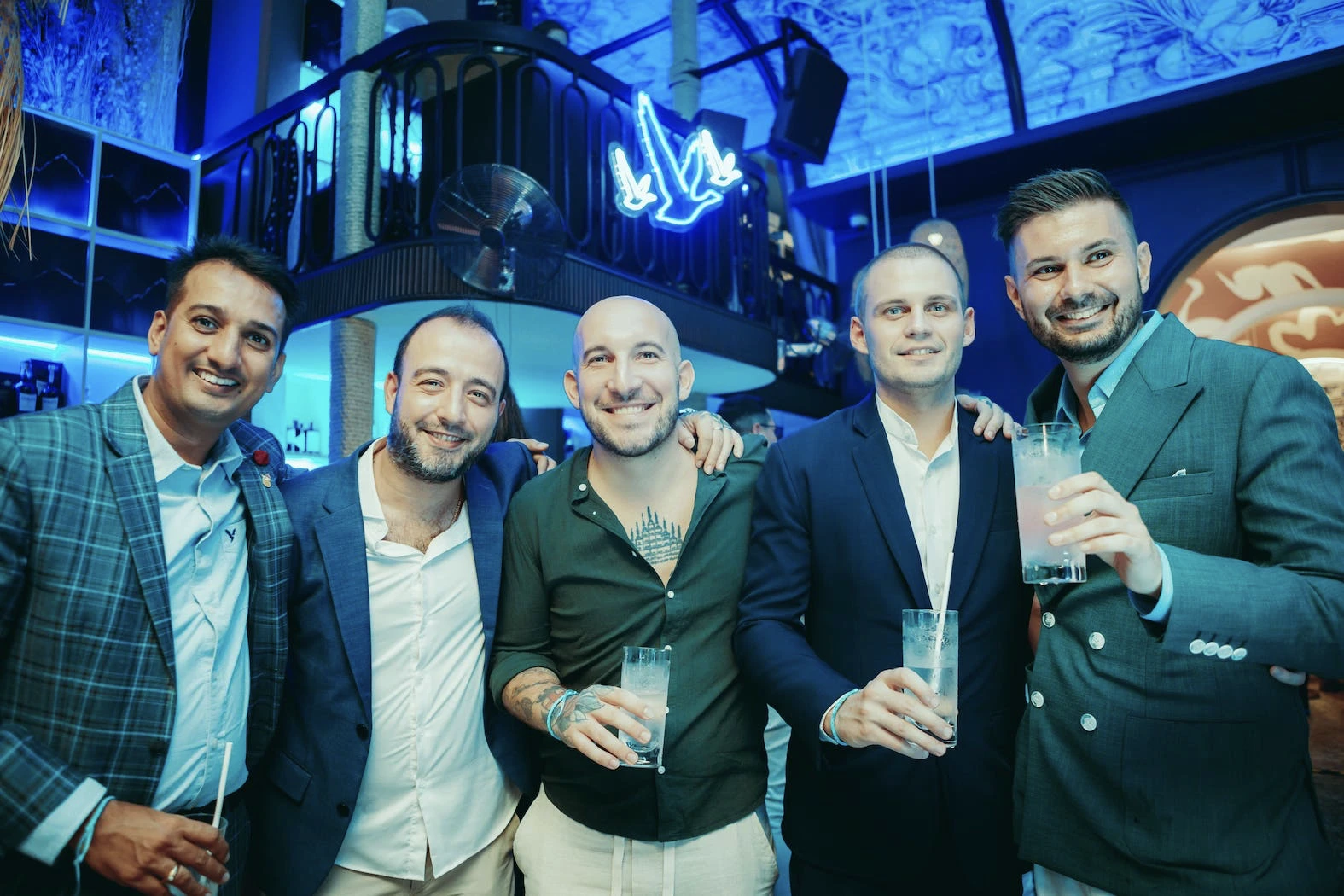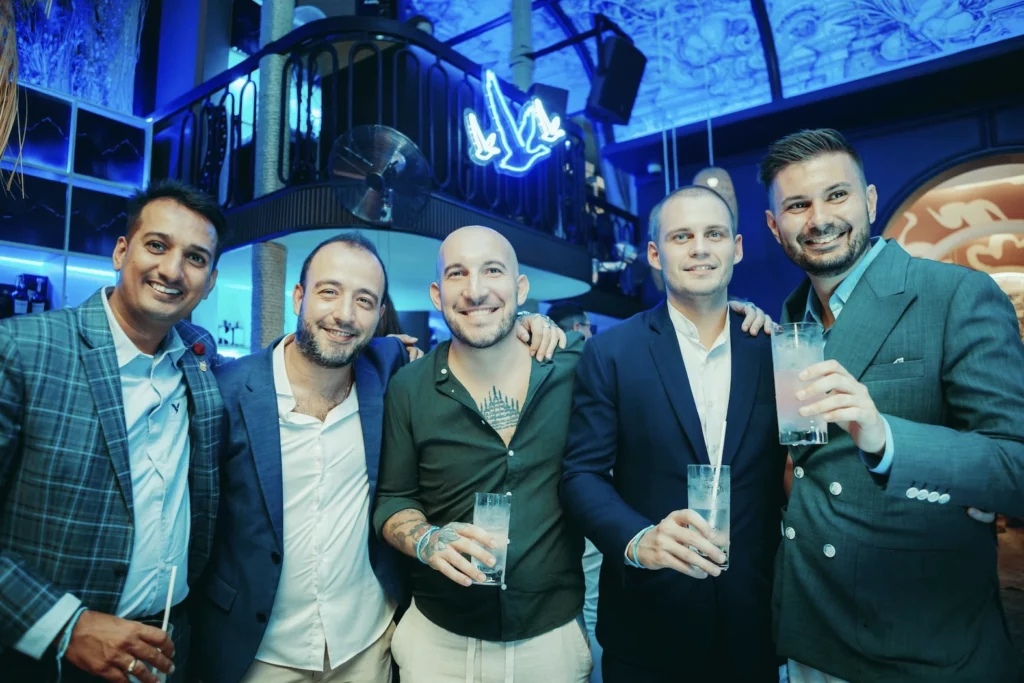 The 22nd-floor rooftop bar gives an incredible view of the Bangkok skyline.
It's a sight that adds a dash of magic to your corporate party.
As the sun sets and the city lights take over, you'll find your guests loosening up, making conversations flow easier.
Space For Everyone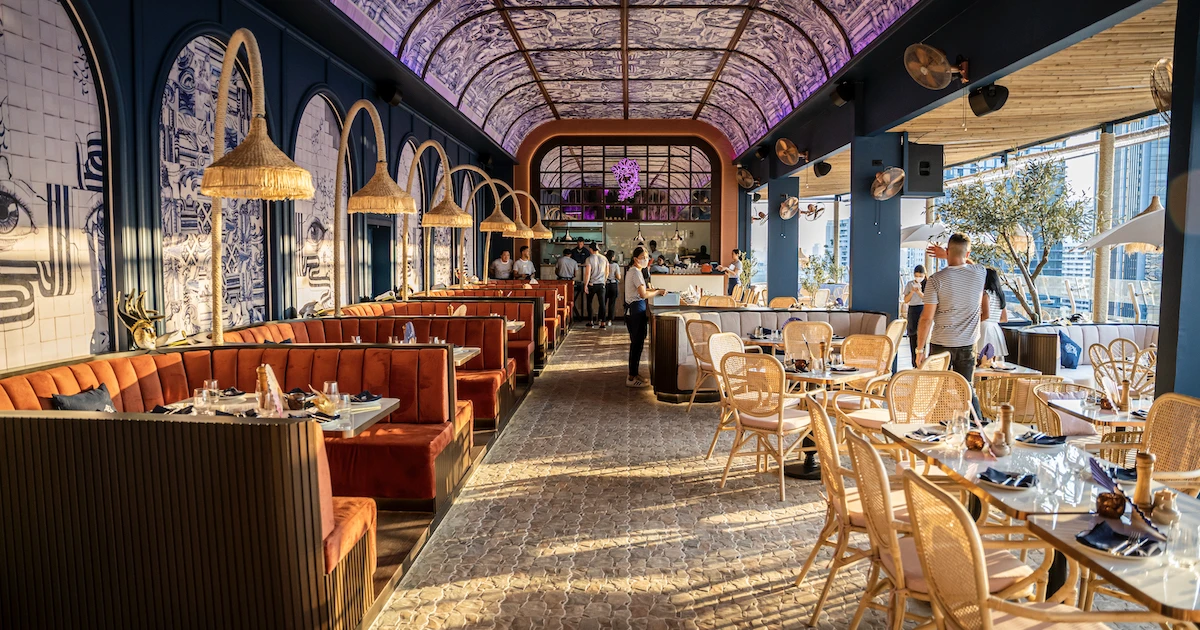 Whether you're hosting a small team of 20 or throwing a large corporate party of 300, Pastel can comfortably accommodate your group.
Our venue can host up to 160 seated guests or 300 standing guests.
Customize Your Party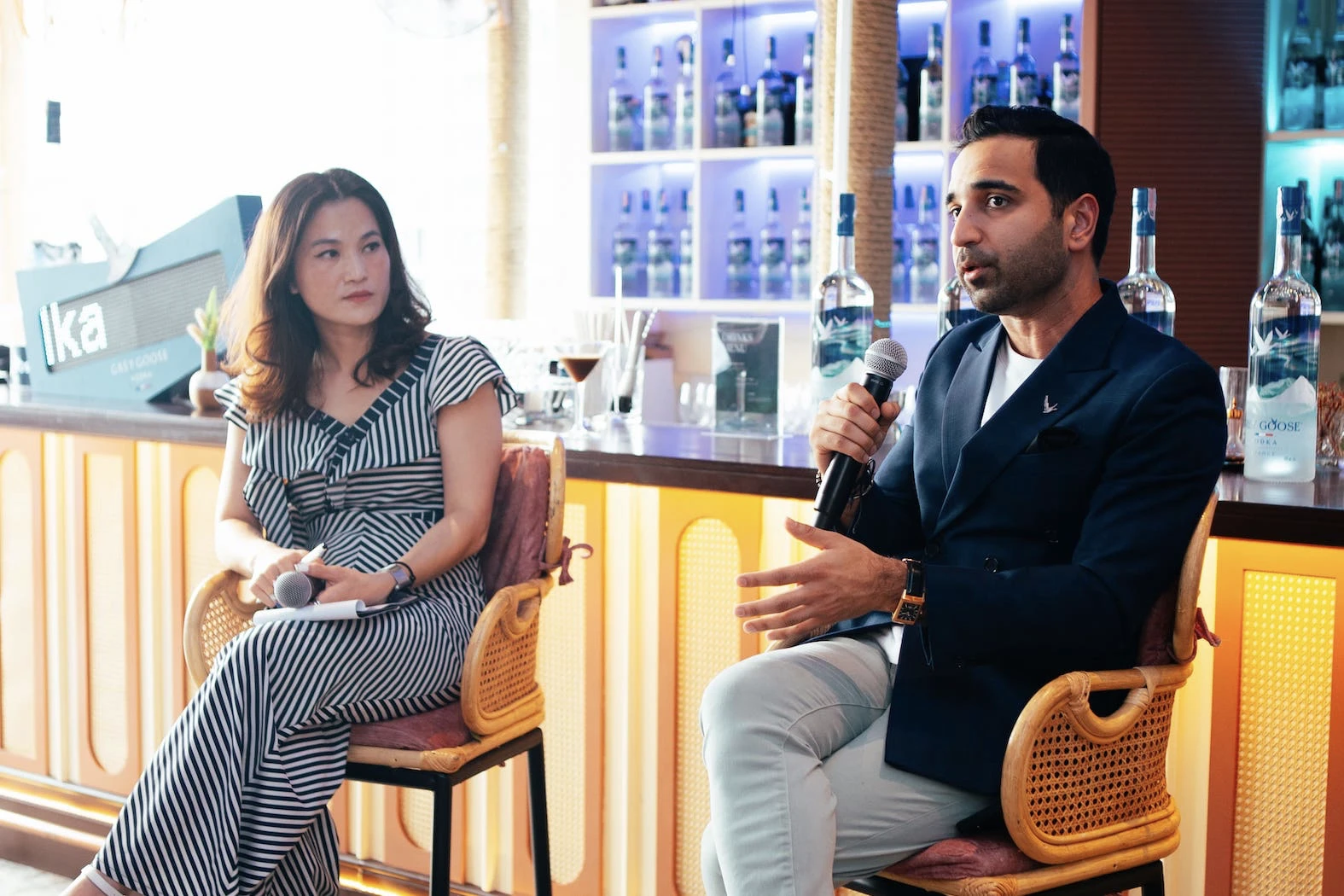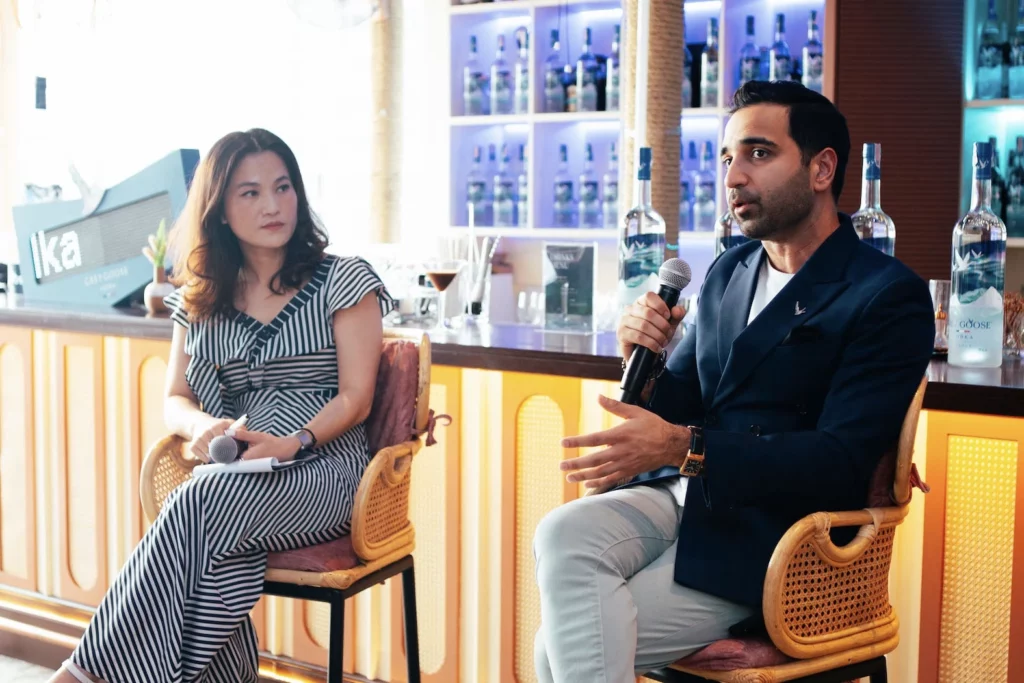 At Pastel, we believe that every corporate party is unique.
We make sure your party fits your business's style and goals.
Do you want a live band, a DJ, or a unique performance?
Do you have special requests for decorations or a specific theme?
We got it.
Our team is ready to help you plan and execute the perfect corporate party.
Book Your Corporate Party at Pastel Bangkok Now
Ready to host a corporate party that leaves a lasting impression on your guests?
Don't wait any longer!
Fill in the form below and start planning a night of networking, business, and fun at Pastel Bangkok.
Looking forward to hosting your unforgettable corporate party at Pastel Bangkok!
FAQ
How do I book a corporate party at Pastel Bangkok?
To book a corporate party at Pastel Bangkok, fill in the form on this page.
How far in advance should I book the party?
We recommend booking at least one month in advance to ensure you get your preferred date and time.
Can I arrange a special menu for the party?
Absolutely! We offer a range of food and drink packages, and we're more than happy to tailor the menu to suit your needs.
Can Pastel accommodate large corporate parties?
Yes, our venue can host up to 300 standing guests or 160 seated guests.
Can I book entertainment for my party at Pastel?
Certainly! We can help arrange live bands, DJs, or unique performances to match your theme.
Can I decorate the venue to suit my corporate branding?
Of course! Our team is on hand to work with you to create a venue that reflects your brand's identity.