Who says weddings should have all the fun?
Celebrate your last hoorah as a single lady at the heart of Bangkok's most popular party street!
Welcome to Pastel Bangkok, where we redefine bachelorette parties, one bride squad at a time.
Why Pastel Bangkok Should Be Your Bachelorette Party Venue
Here's why Pastel Bangkok is the perfect place to host your hen night:
A Stellar Location with Exciting Ambiance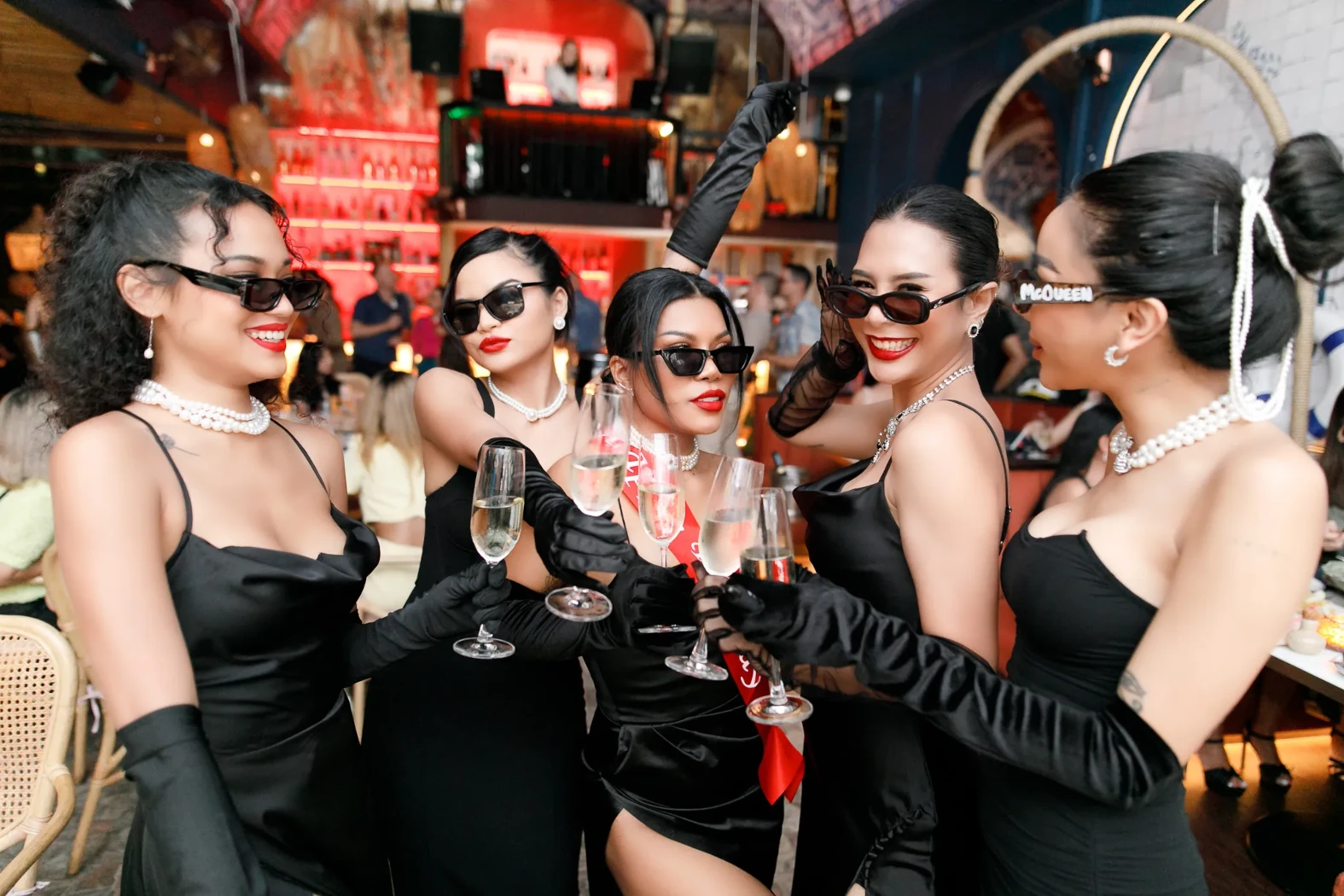 Set on the 22nd floor of the Aira Hotel, is a 5-minute walk from Nana BTS station, your squad can easily reach us.
And we have plenty of parking if you need it.
Our venue gives you an astonishing view of the beautiful Bangkok skyline.
Packed with unique decor and Instagrammable corners, Pastel Bangkok is the trendiest location to kickstart your bachelorette festivities.
We're also just a few meters from some of the hottest clubs in town if you want to end the night at one of them.
Space to Let Loose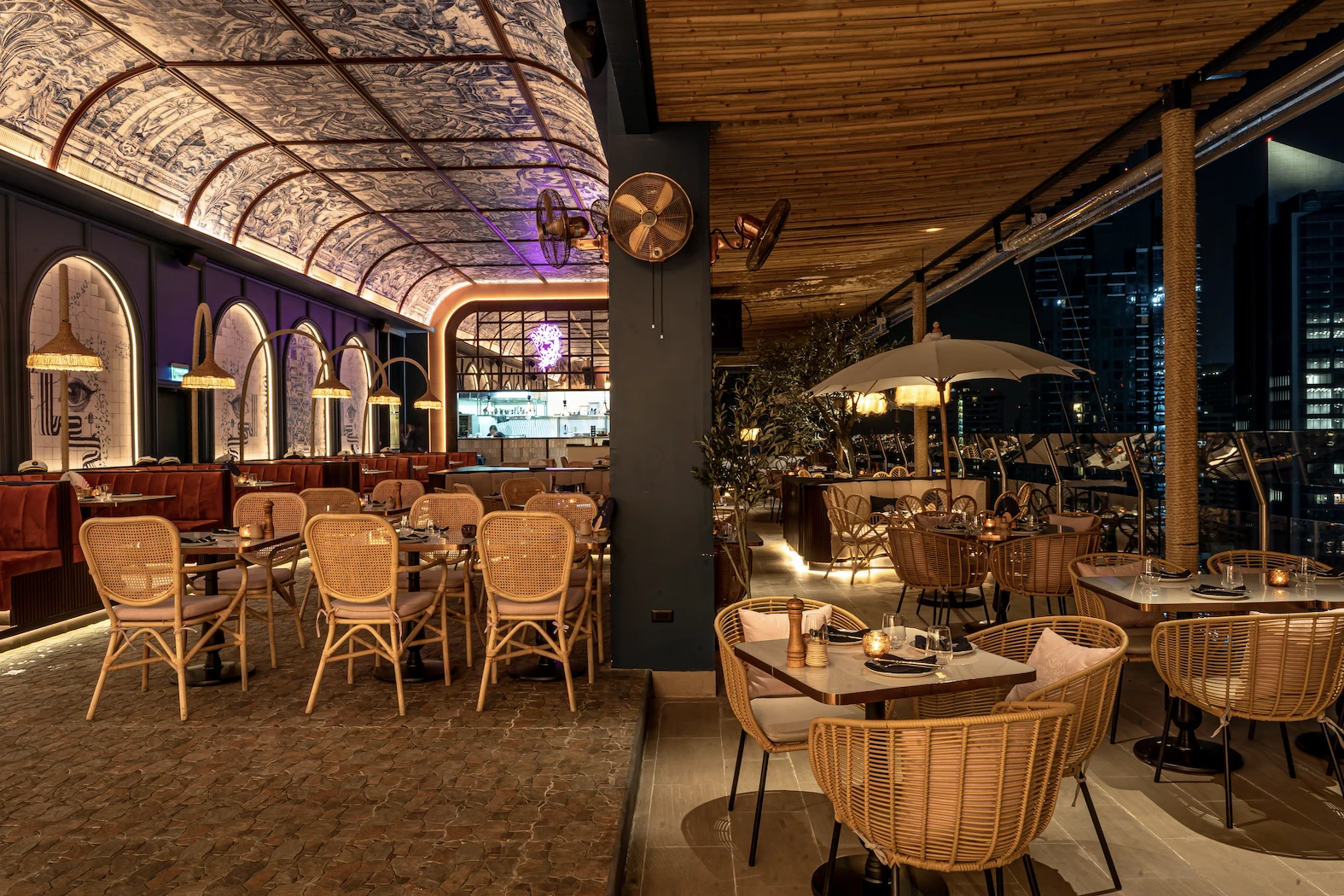 At Pastel Bangkok, we make sure your party is not confined by space.
Our venue can comfortably accommodate up to 160 seated guests or 300 party animals on their feet.
Planning for an intimate hen party or a mega bridal blowout?
We've got it all covered.
Exceptional Food and Drinks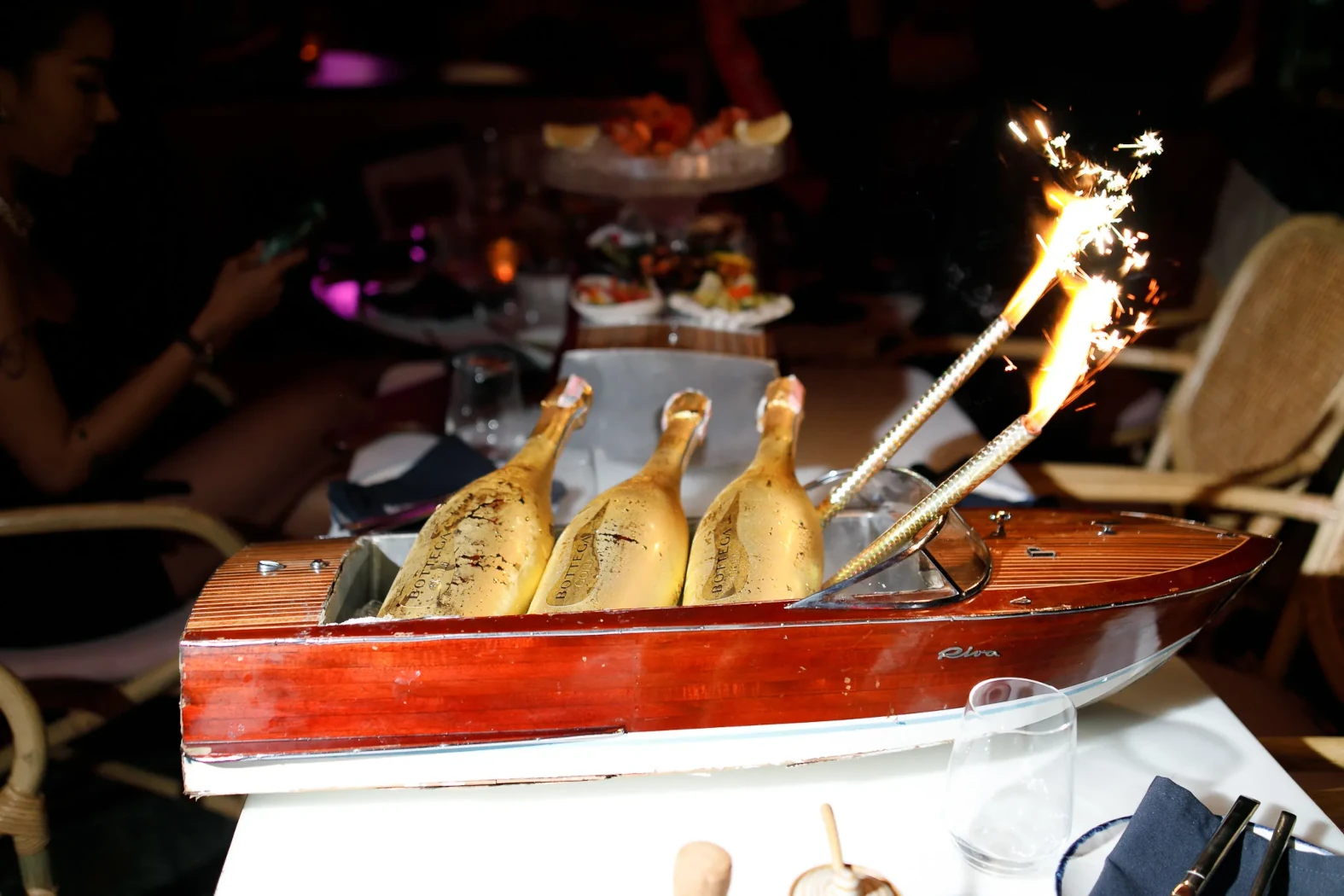 No celebration is complete without a spectacular feast.
At Pastel, we have a delectable range of Mediterranean fusion cuisine to satisfy all your cravings.
From our platters to share, to our oysters and Champagne deals, to the vegan and vegetarian options, we have something for everyone.
And the drinks are not in rest too, with refreshing cocktails, exotic wines, and the best Champagne brands.
We've got something to tickle every taste bud and keep the party going all night.
A Customizable Night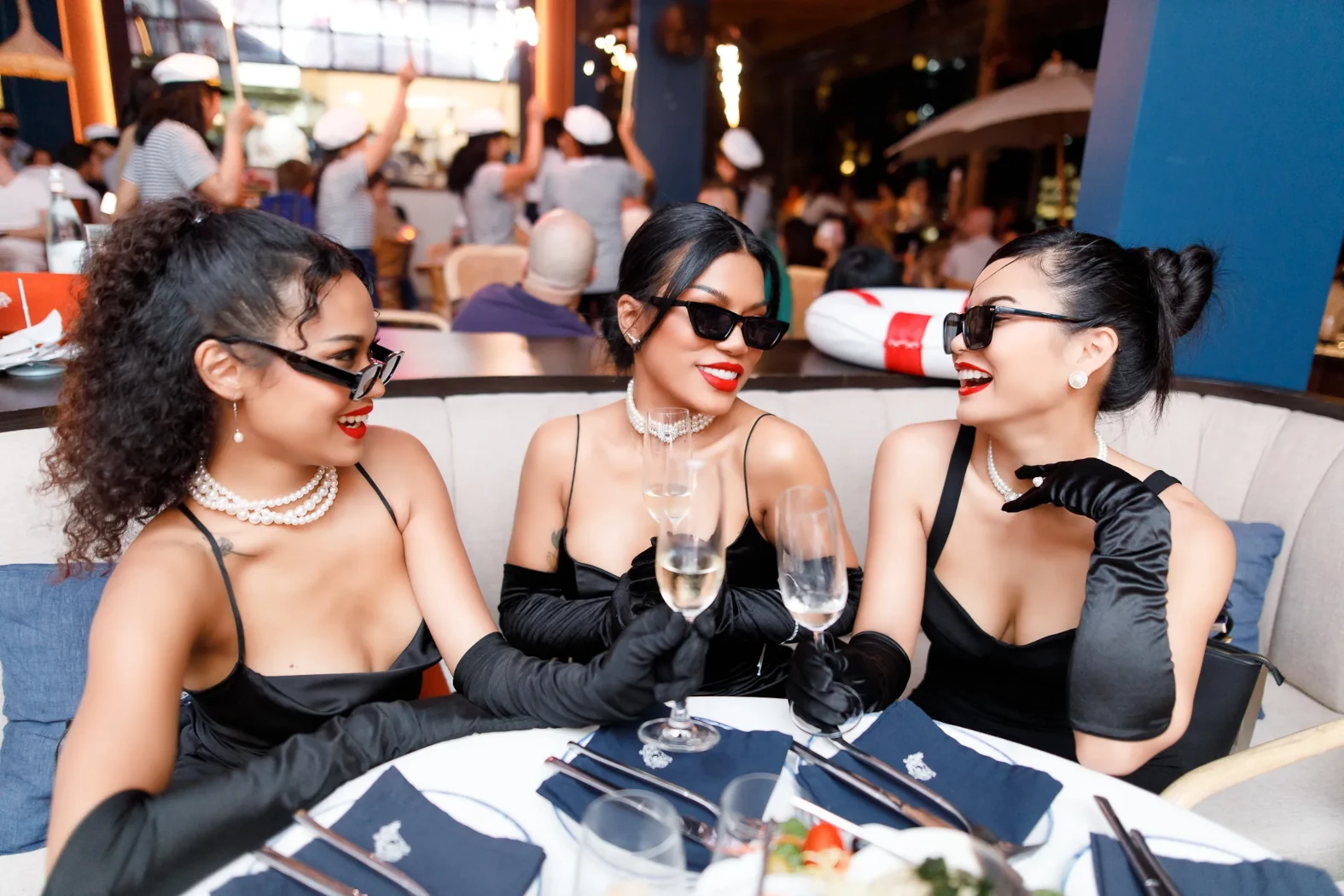 Every bride-to-be is unique, and so should her bachelorette party.
Our team will join hands with you to personalize your experience.
Want special music when we bring out the Champagne?
Or fancy a particular costume or them when our staff delivers the bottles to your table?
Leave it all to us.
We are here to turn your dream bachelorette party into a reality.
Add-On Services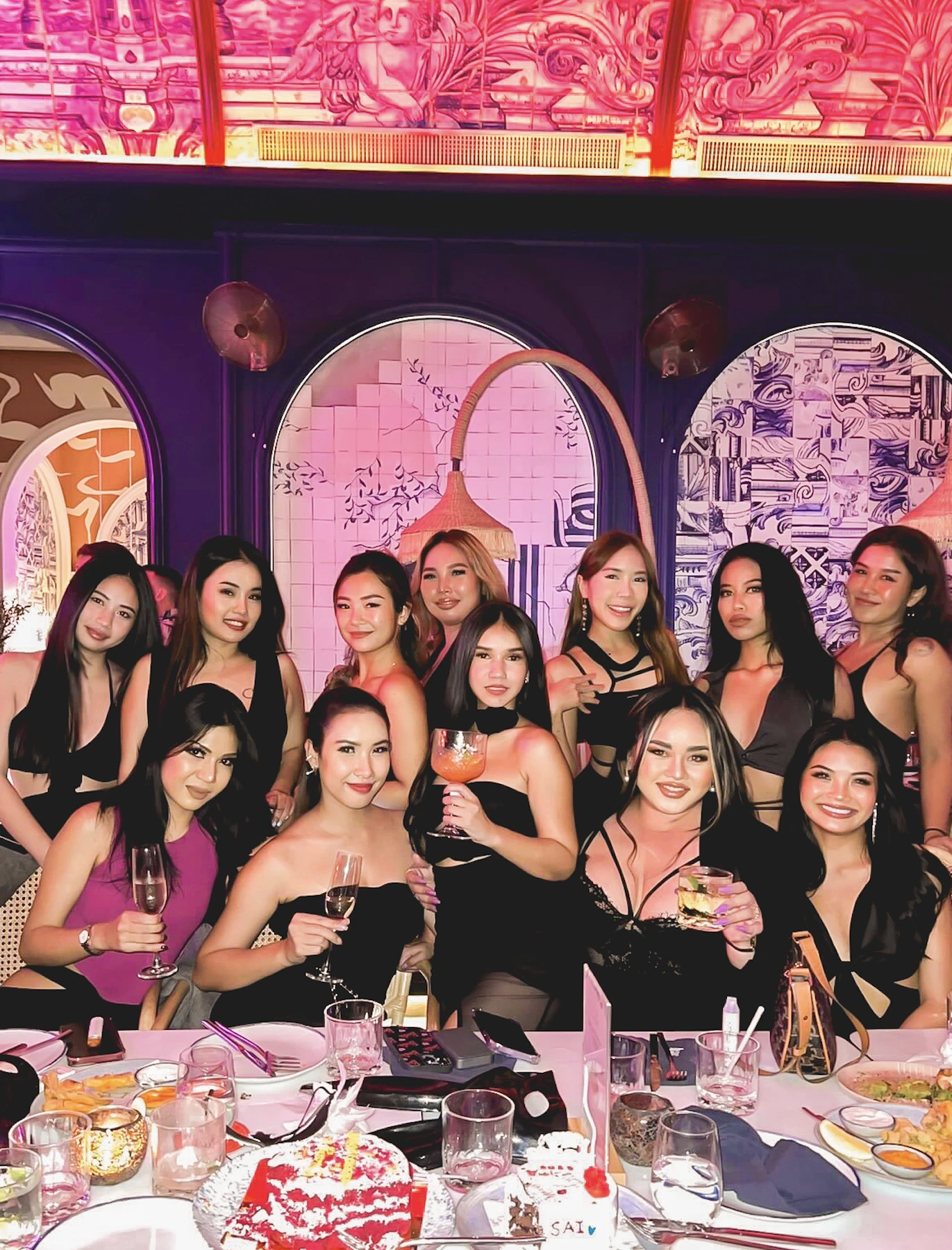 Bachelorette parties are all about creating memories, and we're here to help you capture them.
We can create with you a custom package that includes food, drinks, a photographer, and more.
From your first toast to the last dance, we'll ensure you have a night filled with unforgettable moments.
Book Your Bachelorette Party at Pastel Bangkok Now
Your bachelorette party deserves nothing but the best.
Secure your date now and let us help you orchestrate the ultimate hen party.
Don't wait – book Pastel to make this night even more special.
For small groups (10 or less), you can book directly on our reservation page
For larger groups, please fill in the form below and our team will get back to you shortly.
We can't wait to set the stage for your bachelorette party and make it an experience you'll never forget!
FAQ
Is Bangkok good for a bachelorette party?
Absolutely! Bangkok offers a fantastic mix of vibrant nightlife, luxurious spas, delicious food, and many shopping options to make your bachelorette party unforgettable.
Who traditionally plans the bachelorette party?
Typically, the maid of honor and the bridesmaids plan the bachelorette party or hen party. However, the bride-to-be can also be involved if she wants.
Do you pay for the bride at a hen party?
Traditionally, the cost of the bride's expenses for the hen party is shared among the participants. But it's always a good idea to discuss this with all involved beforehand to avoid any confusion.
So ladies, get your party hats on and make your bachelorette party a night to remember.
Only at Pastel Bangkok!