Bangkok is a buzzing capital with hundreds of clubs and bars that are open till late at night, every night.
There is no shortage of choices and styles of clubs.
You will find mega clubs and underground clubs, each aiming to create a unique experience.
Some play mainstream EDM while others focus on hip-hop, house, techno, or some distinctive genre in between.
We looked at some of the clubs around town and here are a few we think are the best ones for an epic party.
Before You Go To One Of These Clubs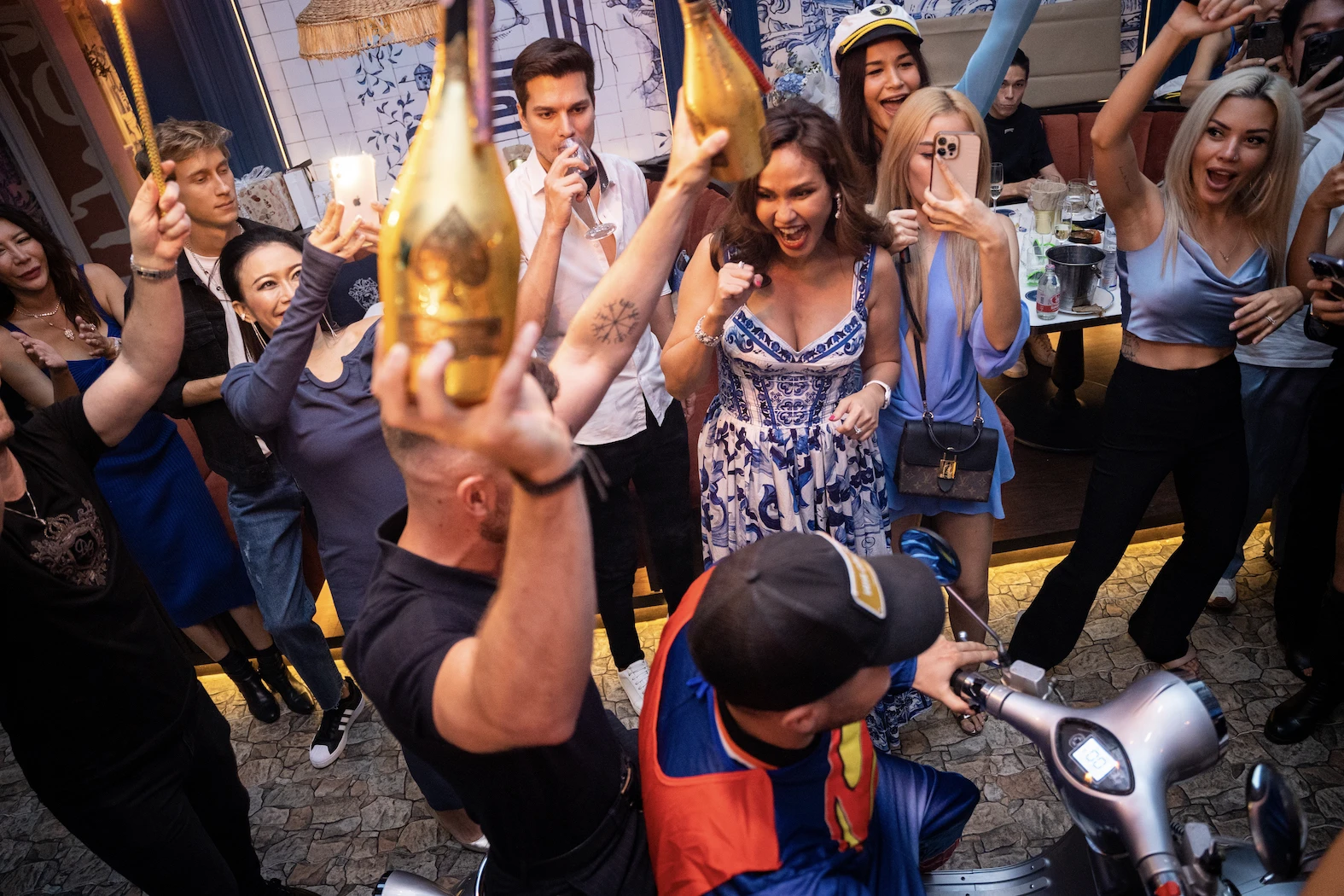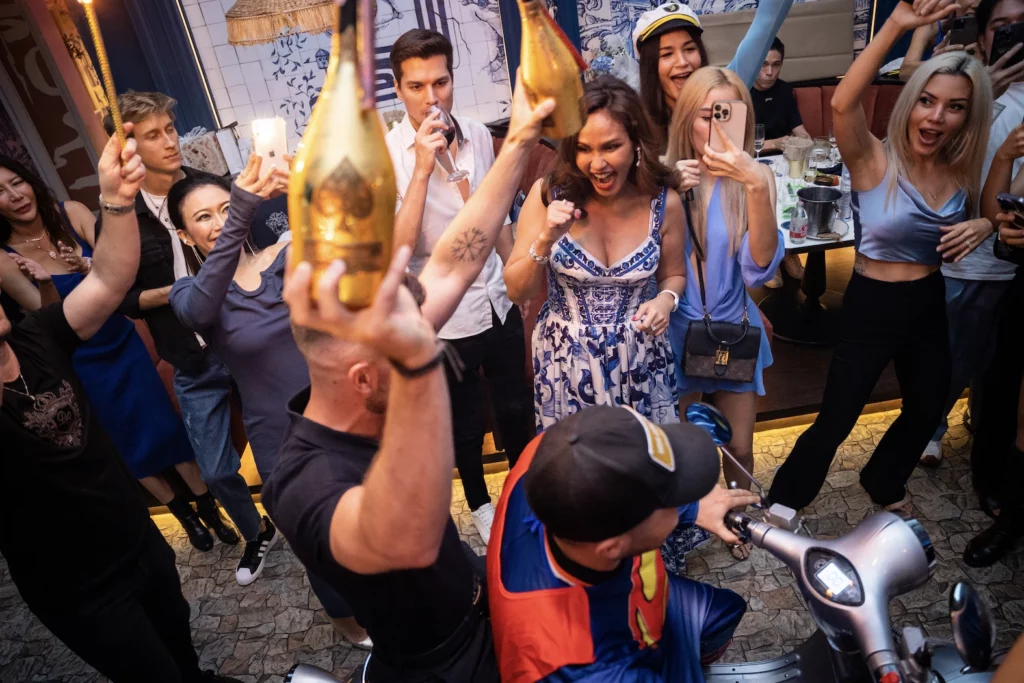 Clubs in Bangkok don't get exciting till after 11 PM or sometimes even midnight.
That is why it is a good idea to pregame or have a chilled time at a rooftop restaurant or bar before you head out to the clubs.
At Pastel, we created the perfect vibe and ambiance to get you in the mood to party all night.
We start it off slow during sunset with special drink and food menus.
Come to experience all three in a cozy setting.
As the evening goes on, we have DJs playing fantastic tunes every night to get you going and we also have incredible bottle service packages to get you buzzed before going to any one of the clubs below.
We recommend making a reservation in advance as we are often fully booked.
Sugar Club Bangkok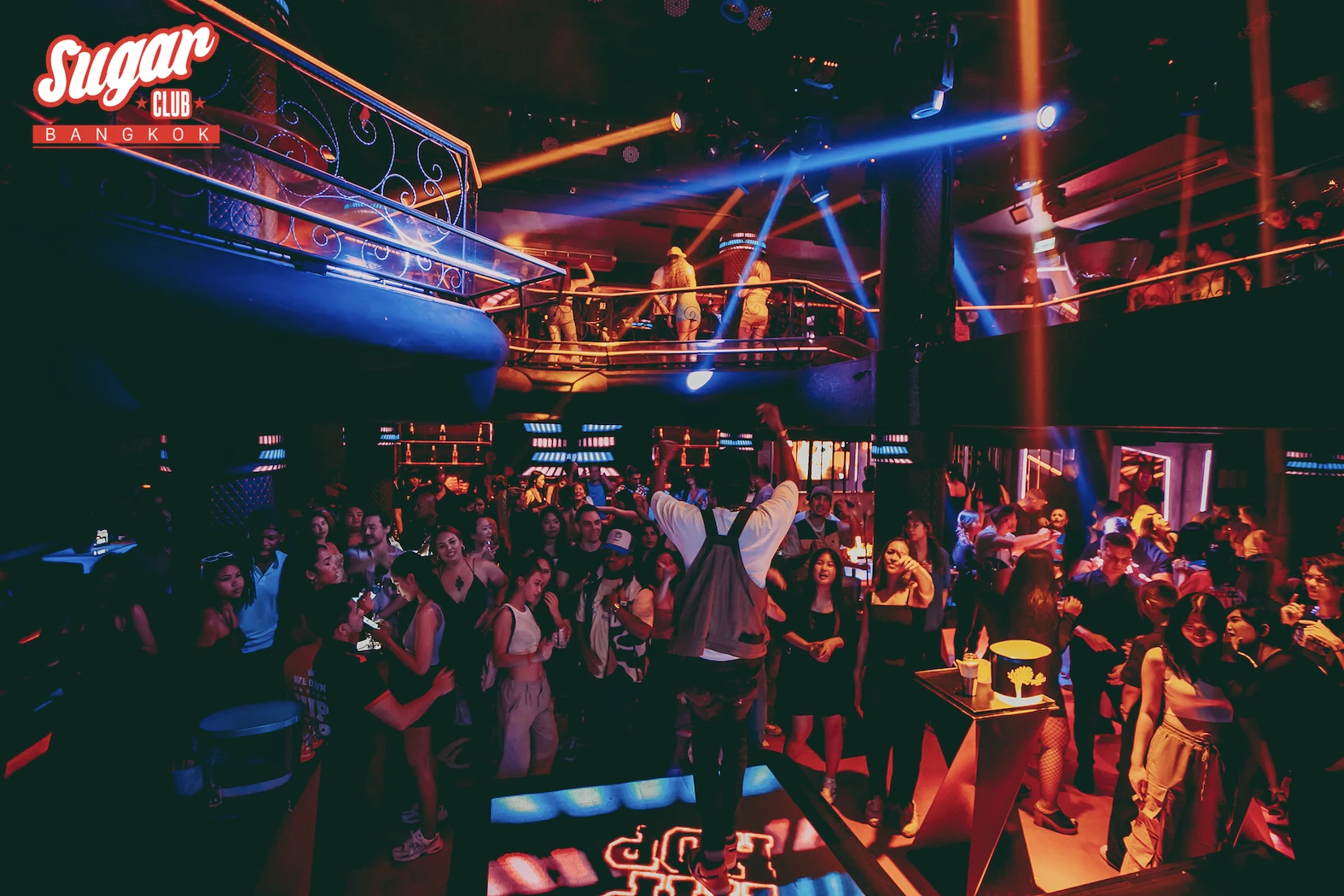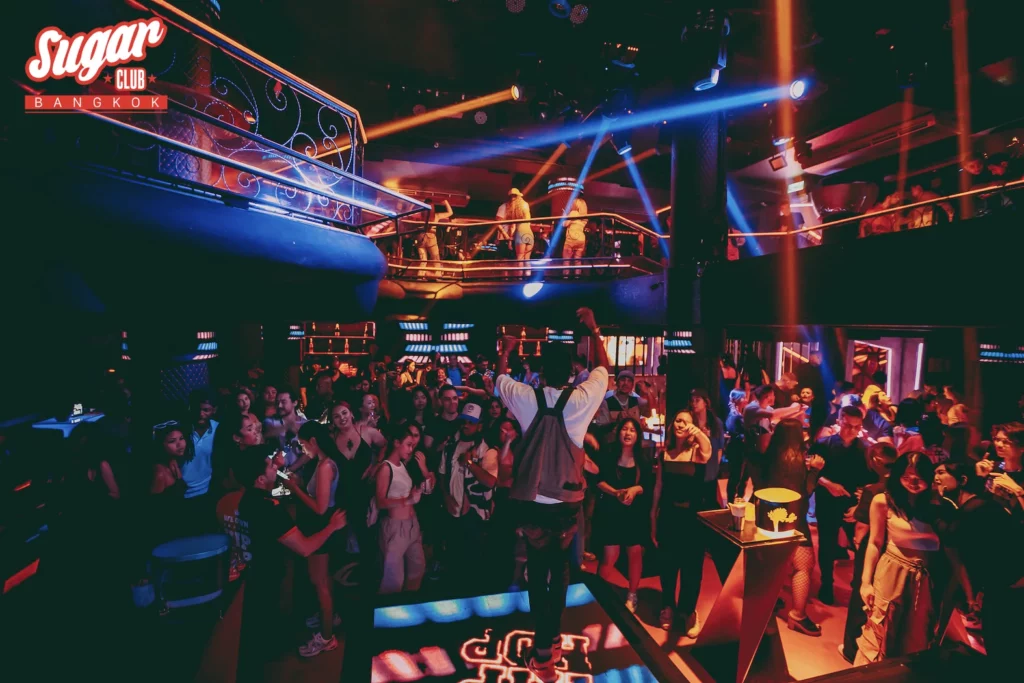 One of the most popular hip-hop clubs in Sukhumvit is Sugar.
It is located at the heart of Sukhumvit Soi 11, just across the road from our rooftop bar, and draws in hundreds of tourists, expats, and sexy Thai girls every single night.
For those who are big fans of hip-hop and rap music, Sugar Club is the place to be.
It brings in the best local hip-hop DJs, MCs, and dance performers in town.
They have also hosted famous international artists such as Rae Sremmurd, Tyga, Kid Ink, and more.
It's the ultimate spot for dancing, and partying and even has sections with VIP tables.
Levels Club and Lounge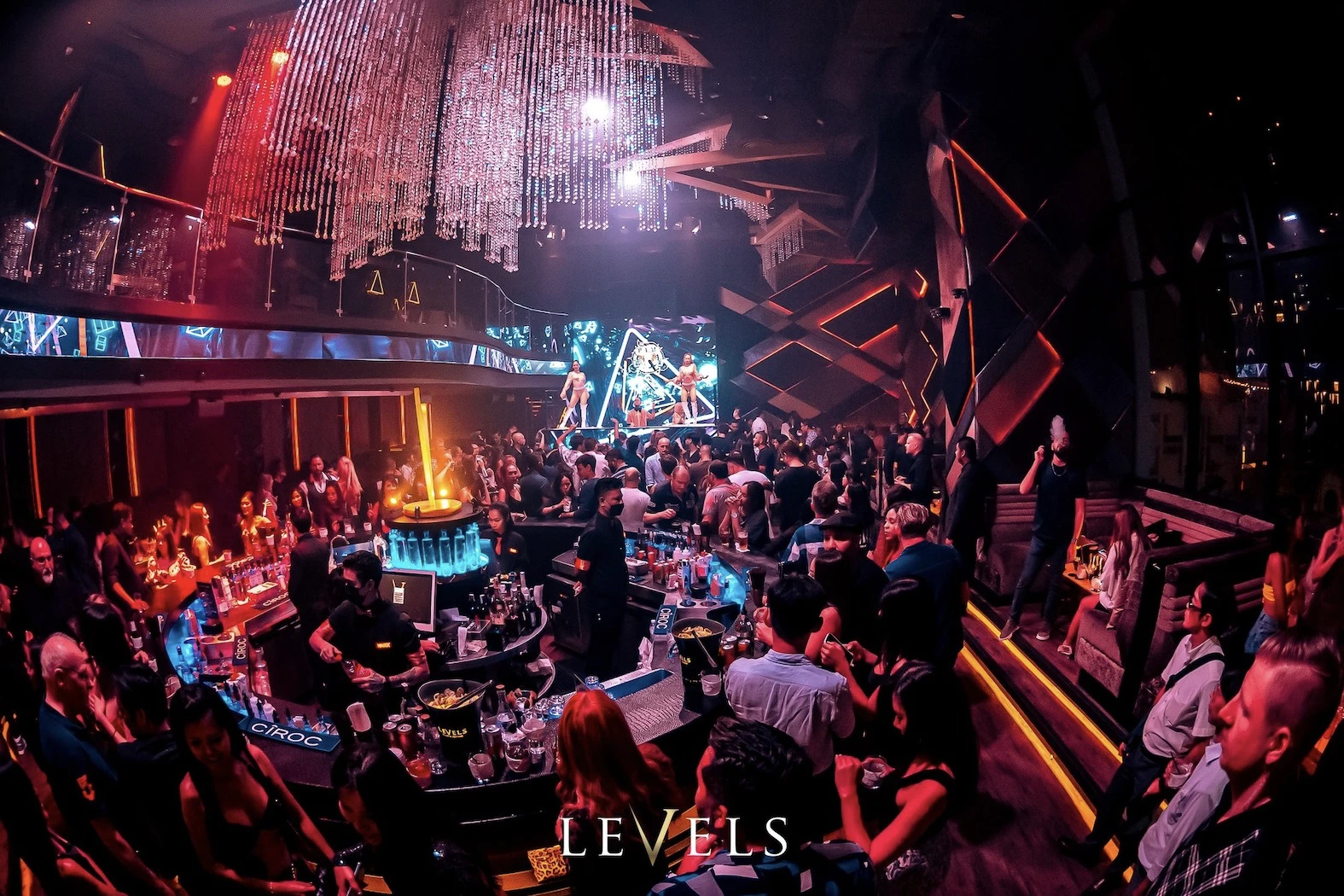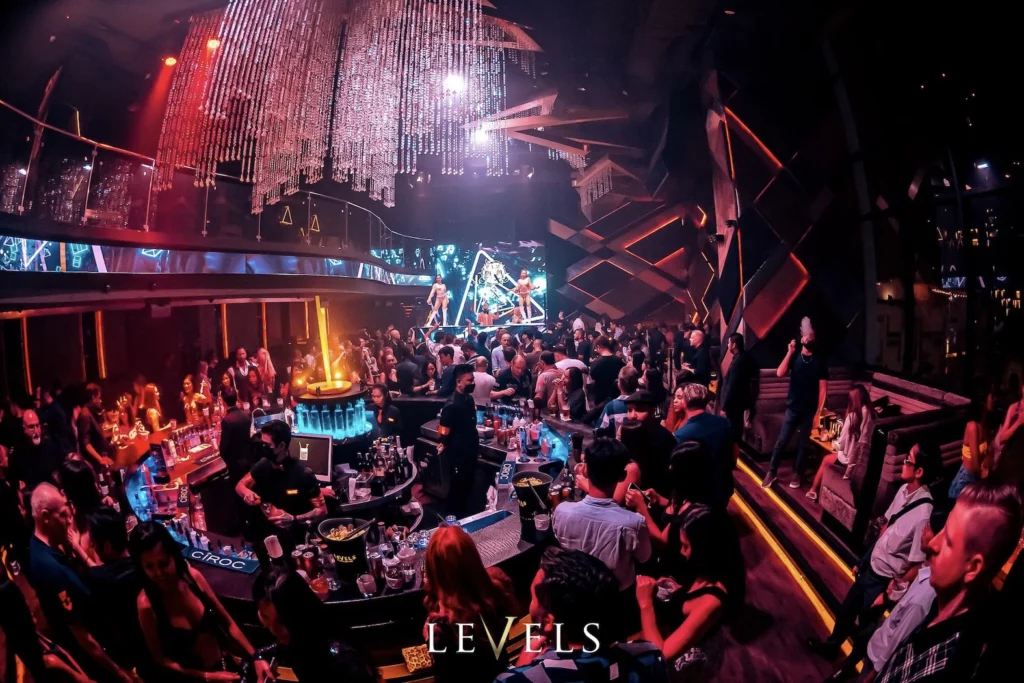 Levels is another exciting place to have crazy parties and one of Sukhumvit Soi 11's long-standing clubs,
The club is known for its friendly staff, stunning interior design, and overall sensational ambiance.
They also have superb VIP service that includes exceptional hospitality, highly comfortable tables, special drink packages, and even a private hostess.
For entertainment, Levels has an excellent combination of in-house DJs and MCs who perform different genres of music that include top hits from today to the 80's, hip-hop, and some EDM.
Along with the music artists, they also have incredibly sexy dancers on stage who really know how to captivate the crowd.
Candy Club x Bobo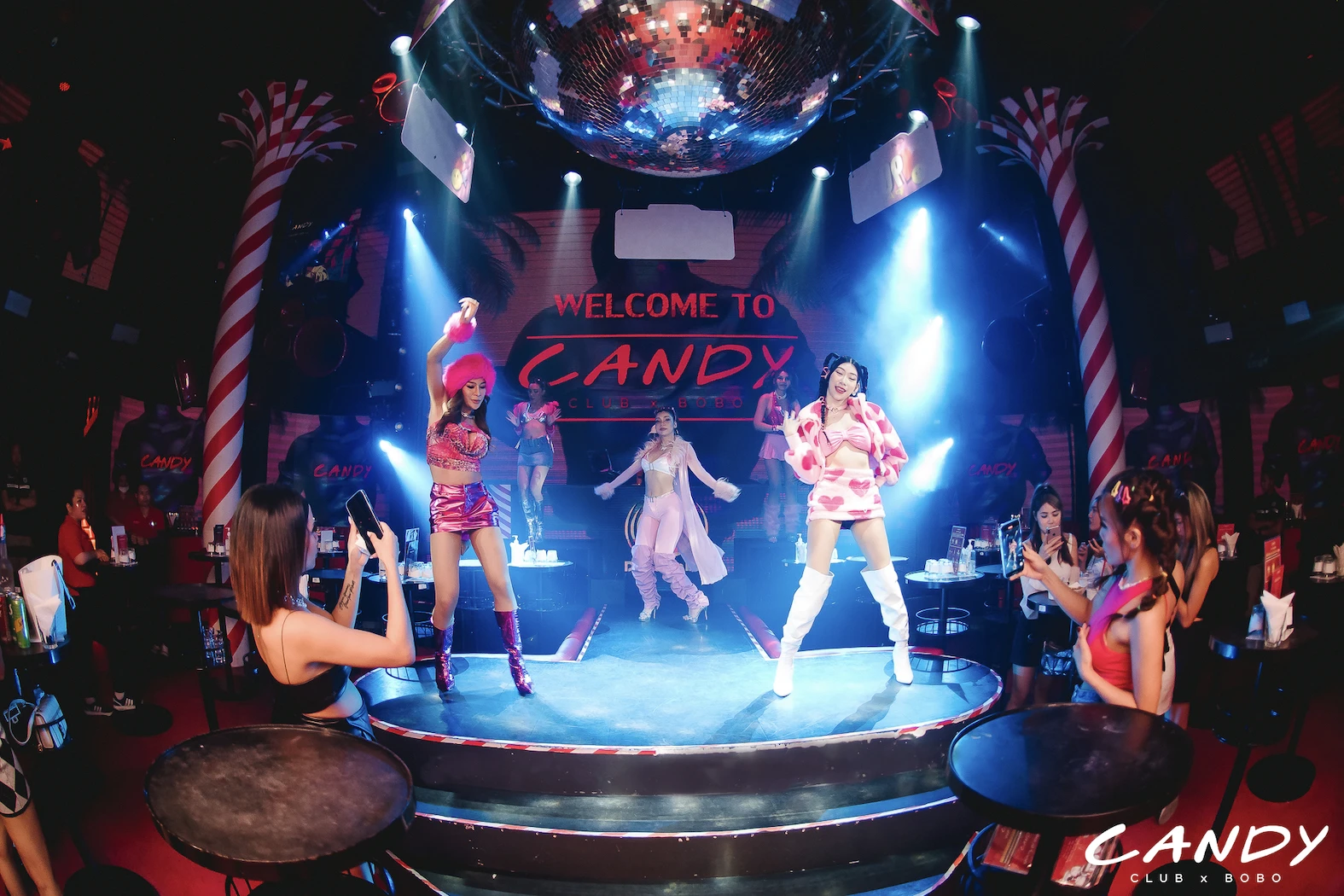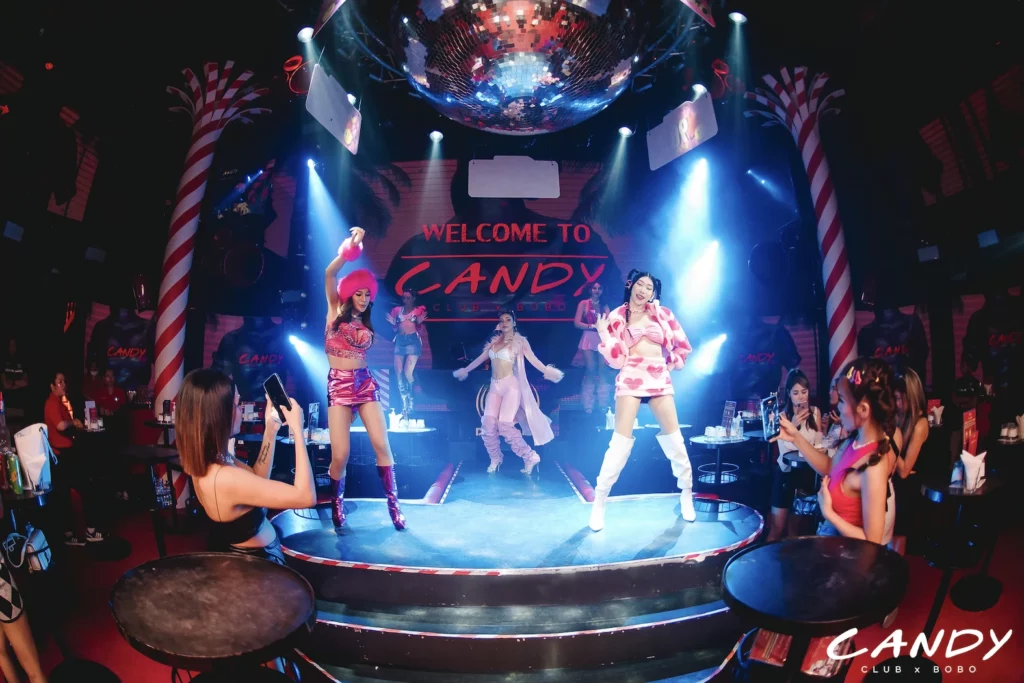 Candy x Bobo is the latest nightclub that opened up in Sukhumvit Soi 11 and it is buzzing with an energetic crowd that comes for a mix of heart-thumping hip-hop and EDM.
They have weekly themed events that bring in both talented resident DJs as well as popular ones such as Bangkok Invaders, Thailand's most famous hip-hop DJ crew.
While they have standing tables on both the first and second floors, if you really want to impress your friends or celebrate an occasion, book one of their VIP booths that will have your name on giant LED screens as well as other exclusive drink packages.
Bobo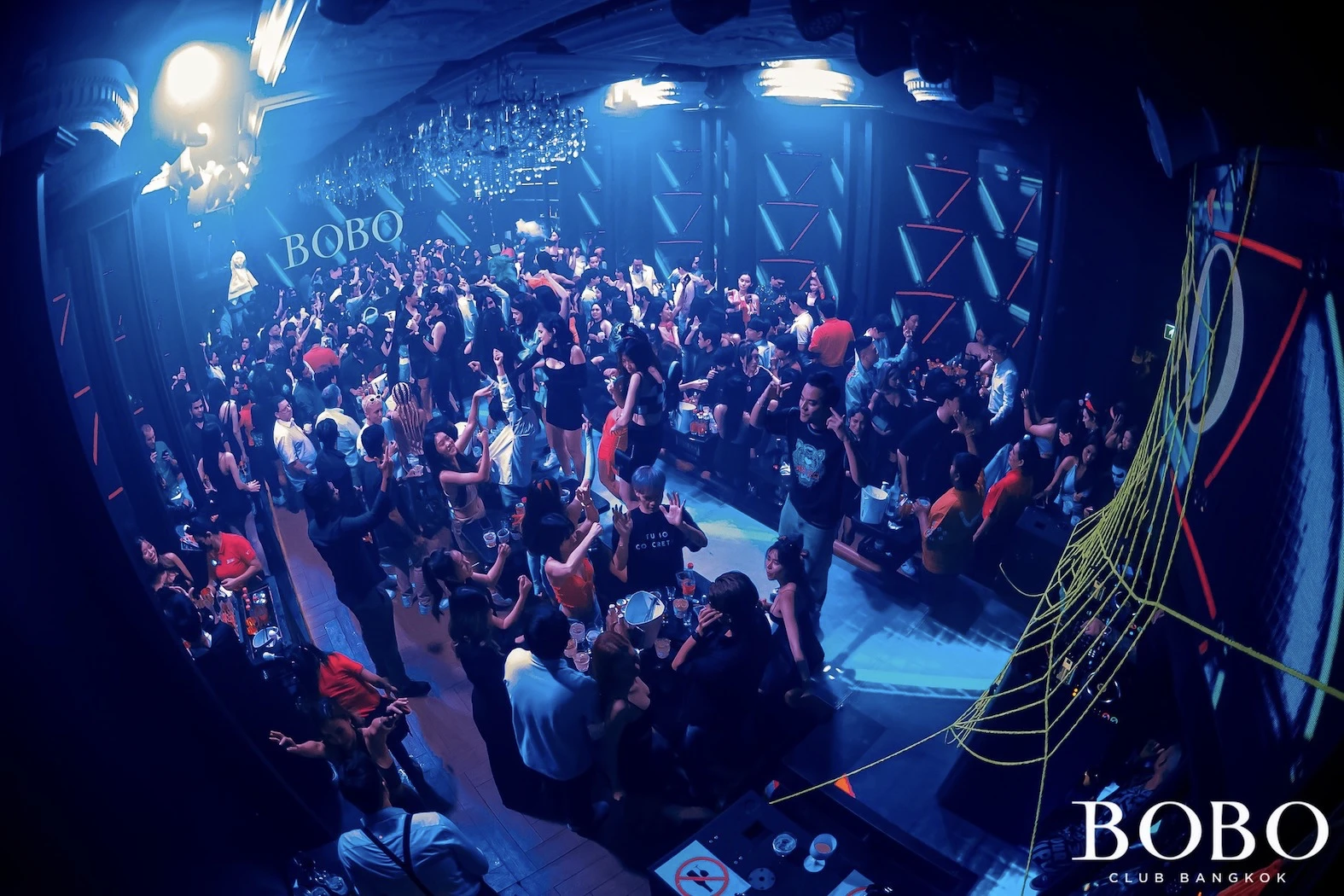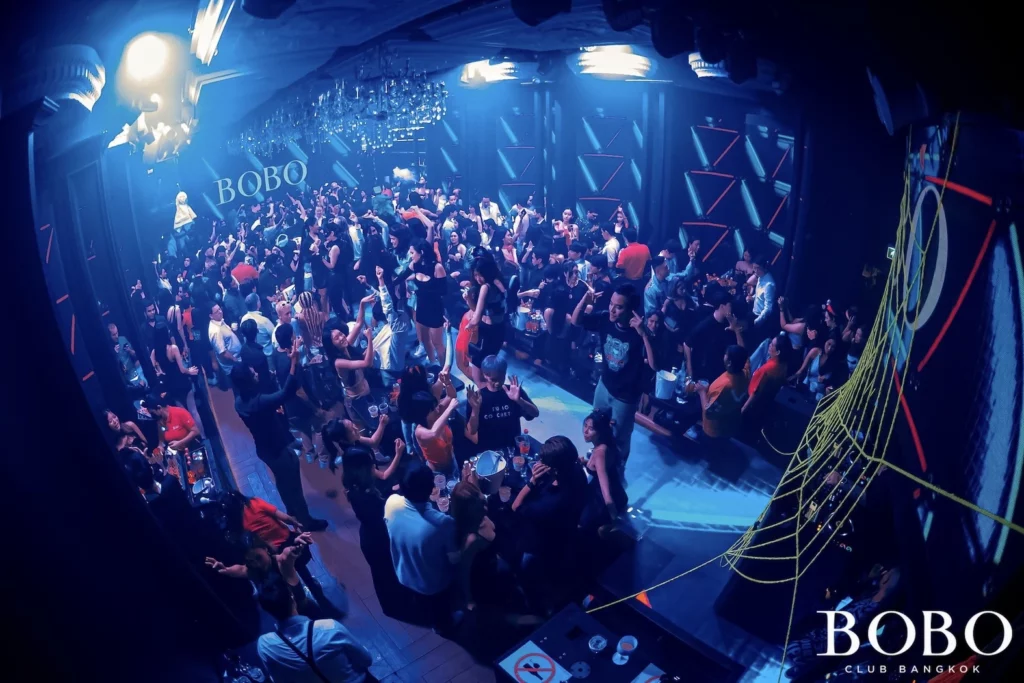 If you are looking for a unique and luxury clubbing experience, Bobo is where you want to go.
The club is known for playing non-stop EDM, hip-hop, and R&B music that is elevated by enthusiastic MCs and sexy dance performers.
Bobo has a lively ambiance, chic interior design, and a fashionable crowd.
The club also attracts some of the most beautiful girls in Bangkok who are looking to drink all night and just have fun.
Much like Candy x Bobo, Bobo also has exclusive VIP tables and booths where the spotlight is all on you and your group.
Sing Sing Theater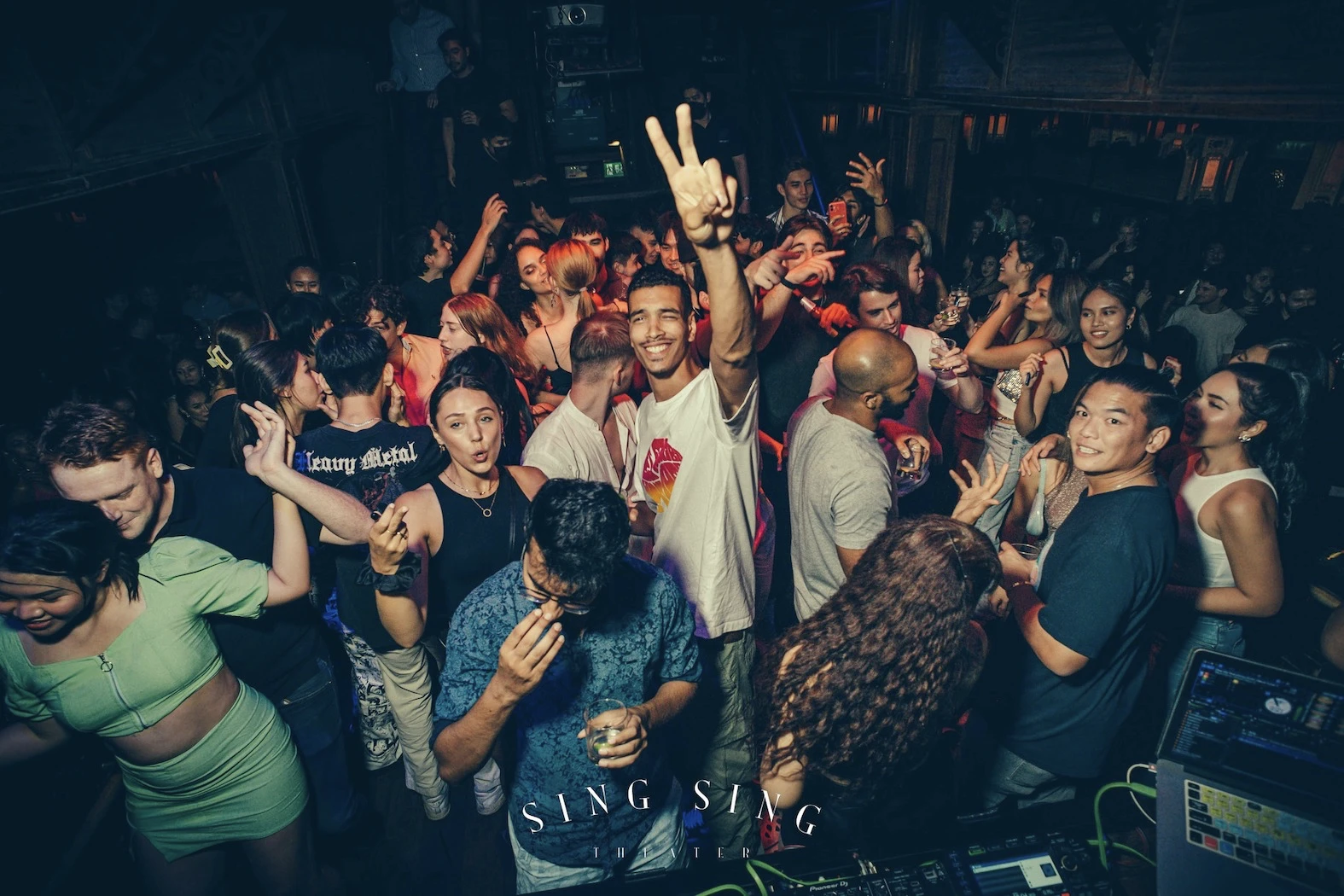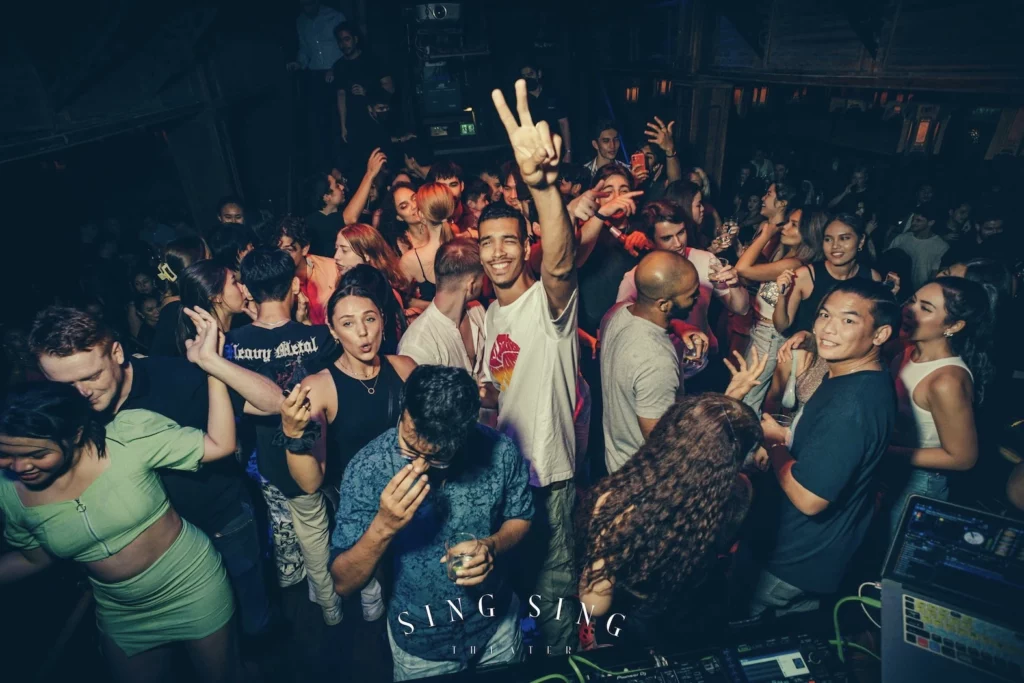 There is no partying in Bangkok without a party at Sing Sing Theater.
It is one of Bangkok's best nightclubs that hosts all kinds of special events, DJs, and performers.
The music here is different every day.
Some days it is hip-hop and Latino while other days it is house and techno.
When you are not busy on the dance floor, reserve any one of the tables with bottle service on the first or second floor.
You can even check out the secret room upstairs where they serve cocktails and you can go for a smoke or a cigar.
FAQ
How much are clubs in Bangkok?
Most clubs in Bangkok have an entry fee of about 300-400 THB. The price of bottles starts at around 2,900 THB while VIP packages are 10,000 THB and up with some clubs offering VVIP packages at 50,000 THB and above.