It's easy to get lost in Bangkok's food scene.
With so many options, from street food to Michelin-star restaurants, it can be overwhelming.
Lucky for you, there are amazing fine dining restaurants in Bangkok, and our team knows the best tables in the city.
Whether you're looking for refined Thai food or a unique take on Mediterranean cuisine, we have something for you.
Here are the 5 best fine-dining restaurants in Bangkok selected by our staff.
Pastel Bangkok
For dining in style in Bangkok with delicious food, Pastel is your go-to option.
As a Mediterranean fusion restaurant and a rooftop bar, at Pastel, we offer everything you need for an amazing dining experience.
It starts with a lovely, chic atmosphere of the rooftop bar thanks to an elegant interior design using beautiful pastel colors.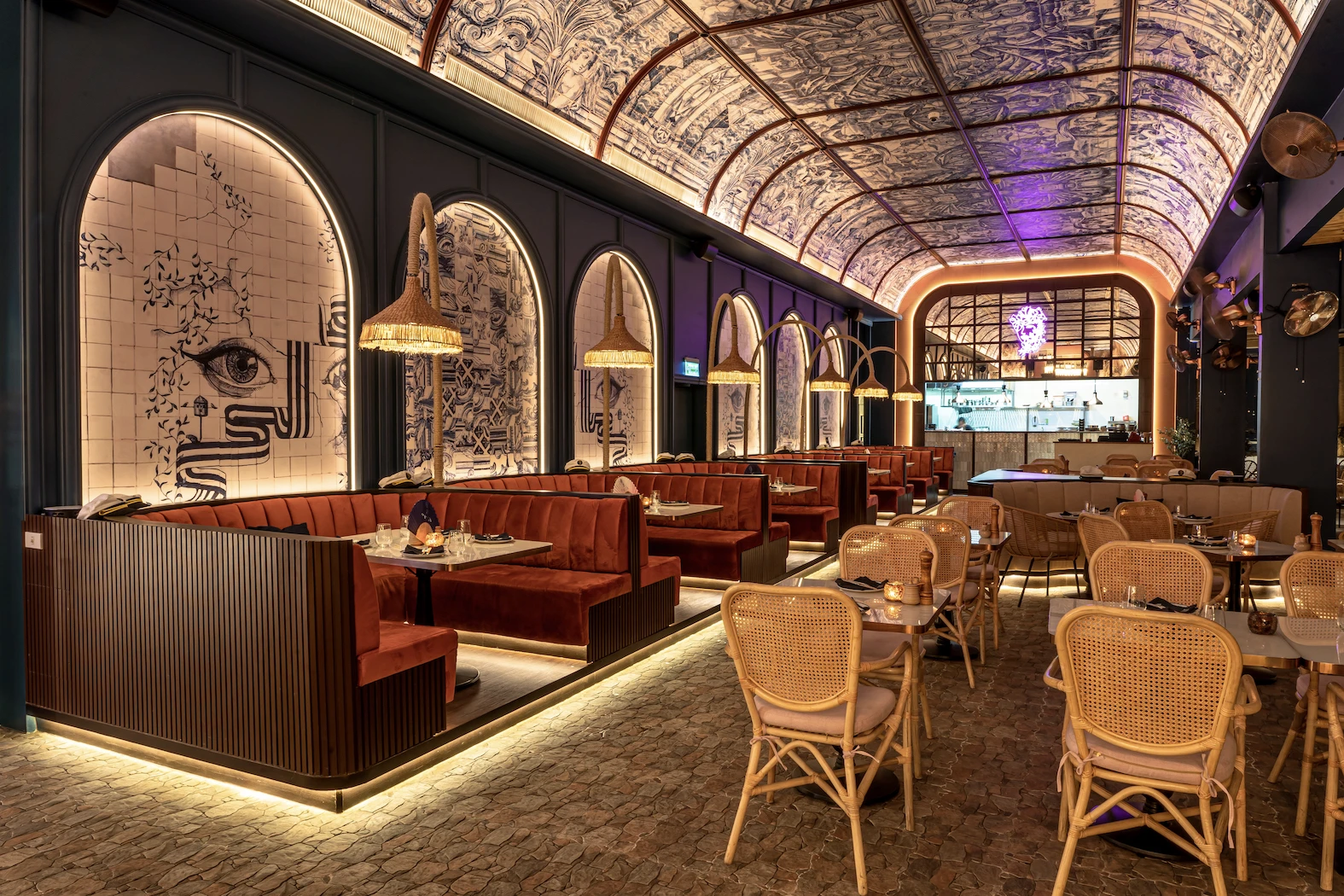 The fine dining journey continues with Pastel's standout and truly unique menu.
Everything is in the details.
Each plate is carefully crafted by our chefs with passion, creativity, and expert techniques using only premium and seasonal ingredients.
Try our signature dishes such as Lobster Fettuccine, Pastel on the Yacht, and Flambeed Fish, just to name a few.
They are not just savory favorites but also look great on camera.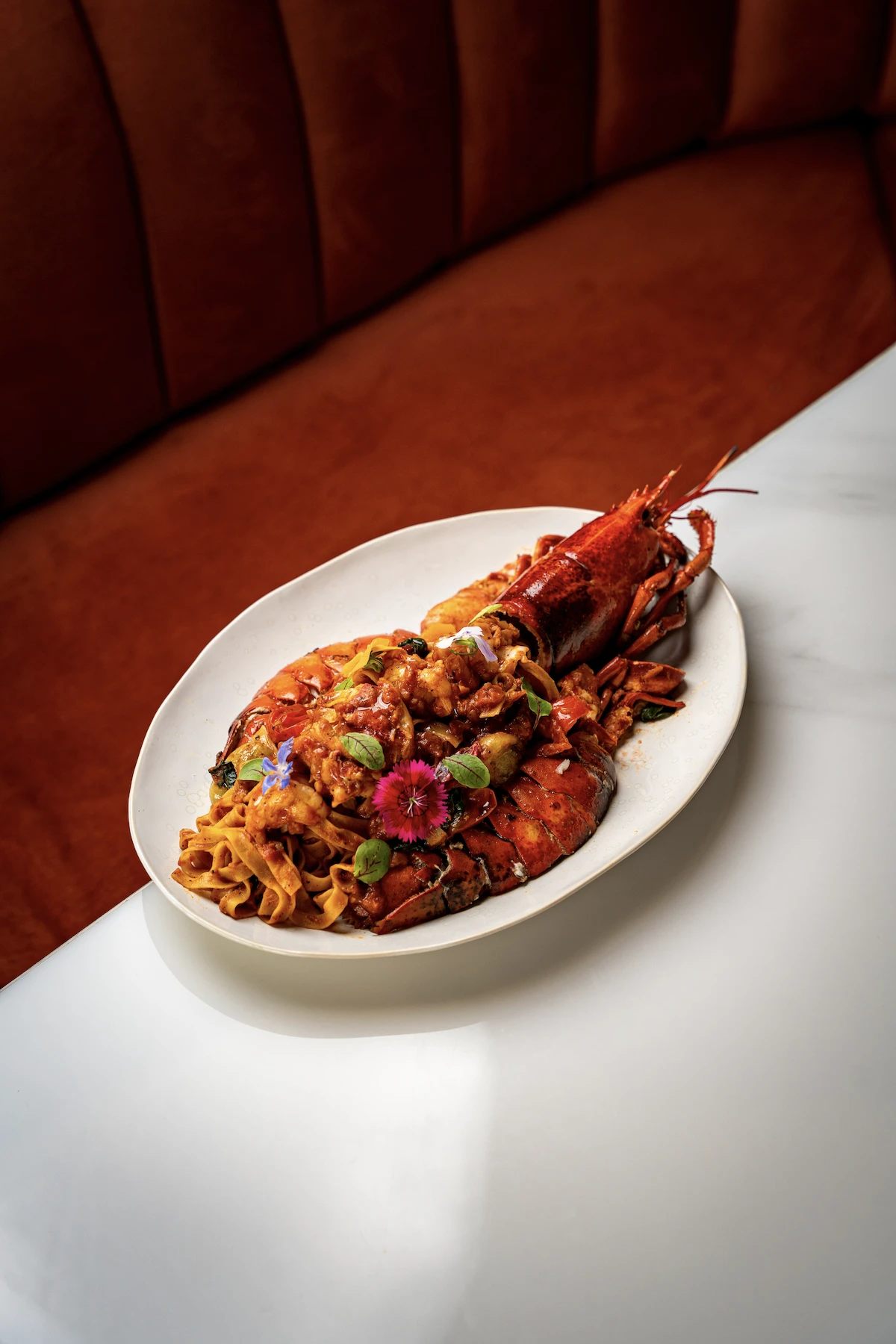 We've got great desserts too.
Don't forget to try our Pastel Chocolate Mousse and our signature Sundae Dame Blanche.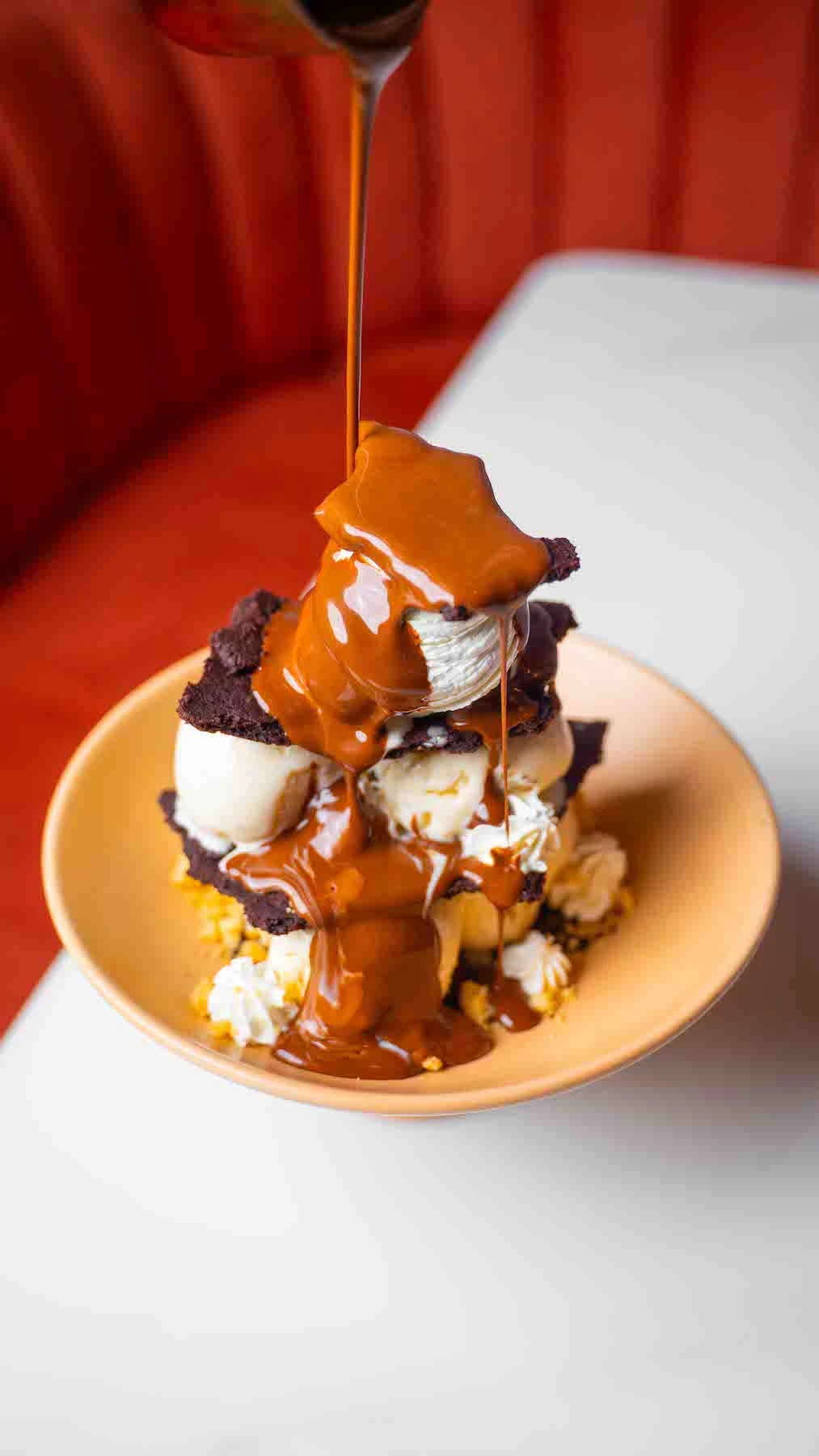 At Pastel, we also go beyond food as there is a wonderfully comprehensive selection of signature cocktails, wine, champagne, and other delightful beverages that pair perfectly with the food.
Come for the food, stay for the views and the atmosphere of our rooftop bar!
Reserve your table now and join us for a memorable dinner.
Bisou Bangkok
Bisou offers an amazing fine dining experience in a casual yet chic atmosphere.
From the outside, this Parisian-style bistro might seem simple and minimally designed but step inside and you are transported to a comfortable and stylish French restaurant.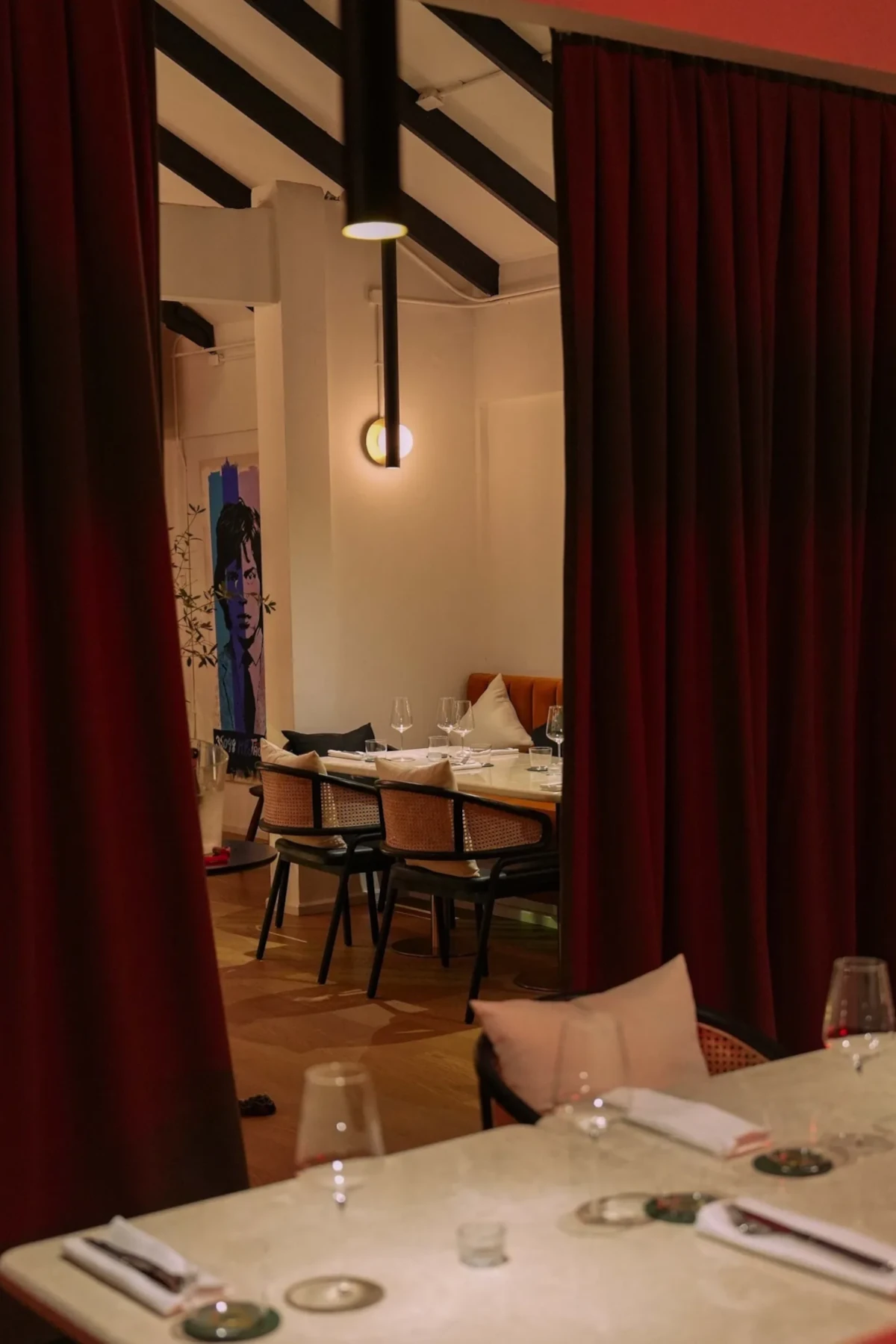 There is a spacious 2-floor seating area, which makes it quite comfortable for both romantic dinners and festive occasions.
Bisou restaurant focuses on modern French cuisine using top-quality, seasonal ingredients from the best producers in Thailand, France, and beyond.
The concept of the menu at Bisou is all about keeping it simple but sexy.
Each dish will surprise you with its unique flavors and aesthetic plating, especially signatures such as the Akami Tuna, the Hanger Steak, and their Grilled Turbot Fish.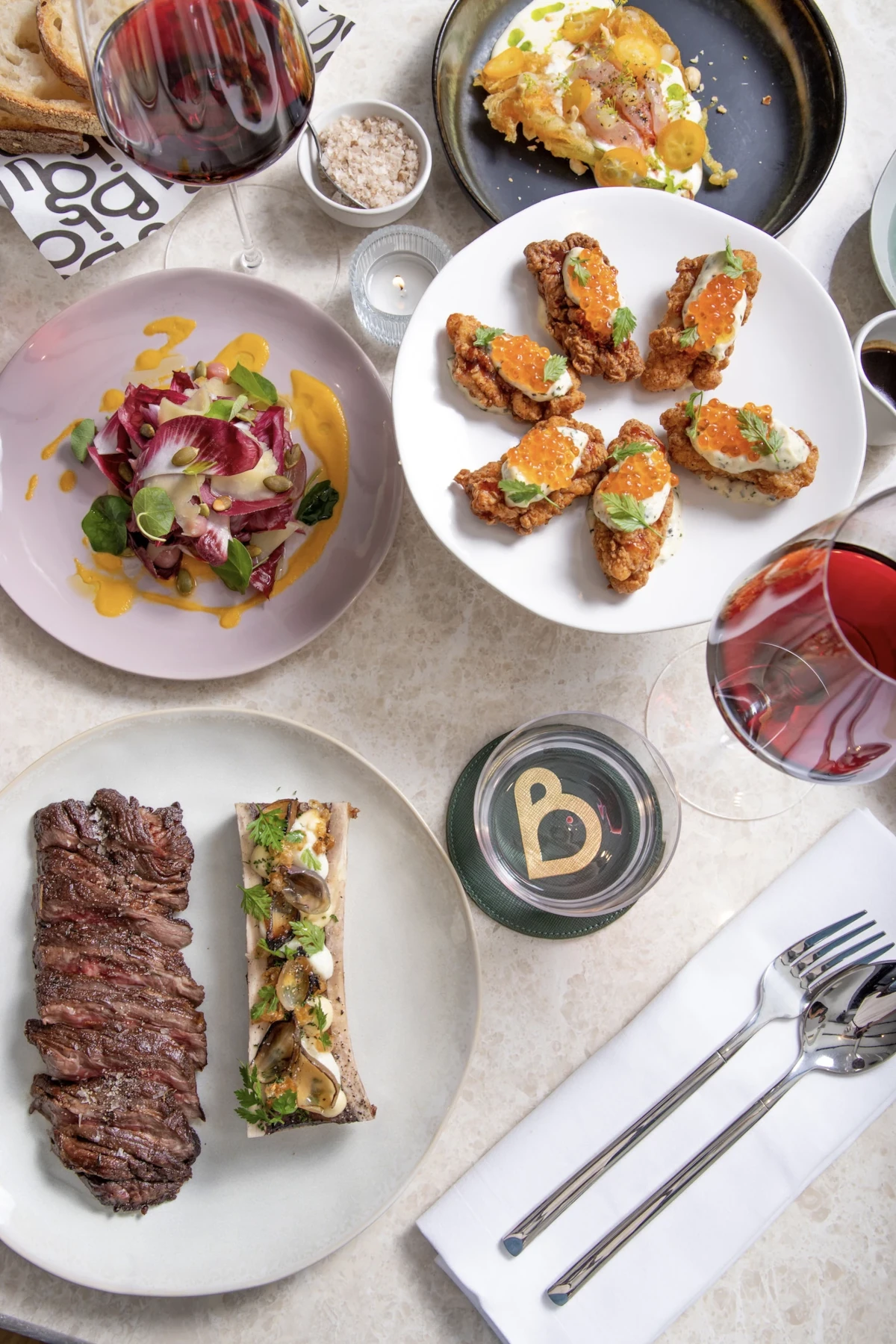 They also have a fantastic list of premium wines and cocktails to go with the food.
So, whether it is for a date, a birthday, or a wedding anniversary, Bisou is a great place for a wonderful fine dining experience in Bangkok.
Gaggan
After closing its multi-award-winning and Michelin-star restaurant Gaggan, the chef reopened a restaurant in a new location (Sukhumvit Soi 31), simply called Gaggan Anand.
Just like the previous restaurant, Gaggan Anand breaks the boundaries of fine dining with disruptive gastronomic concepts and innovative cooking techniques.
Listed as Number 5 on Asia's 50 best restaurants, Gaggan Anand creates culinary masterpieces.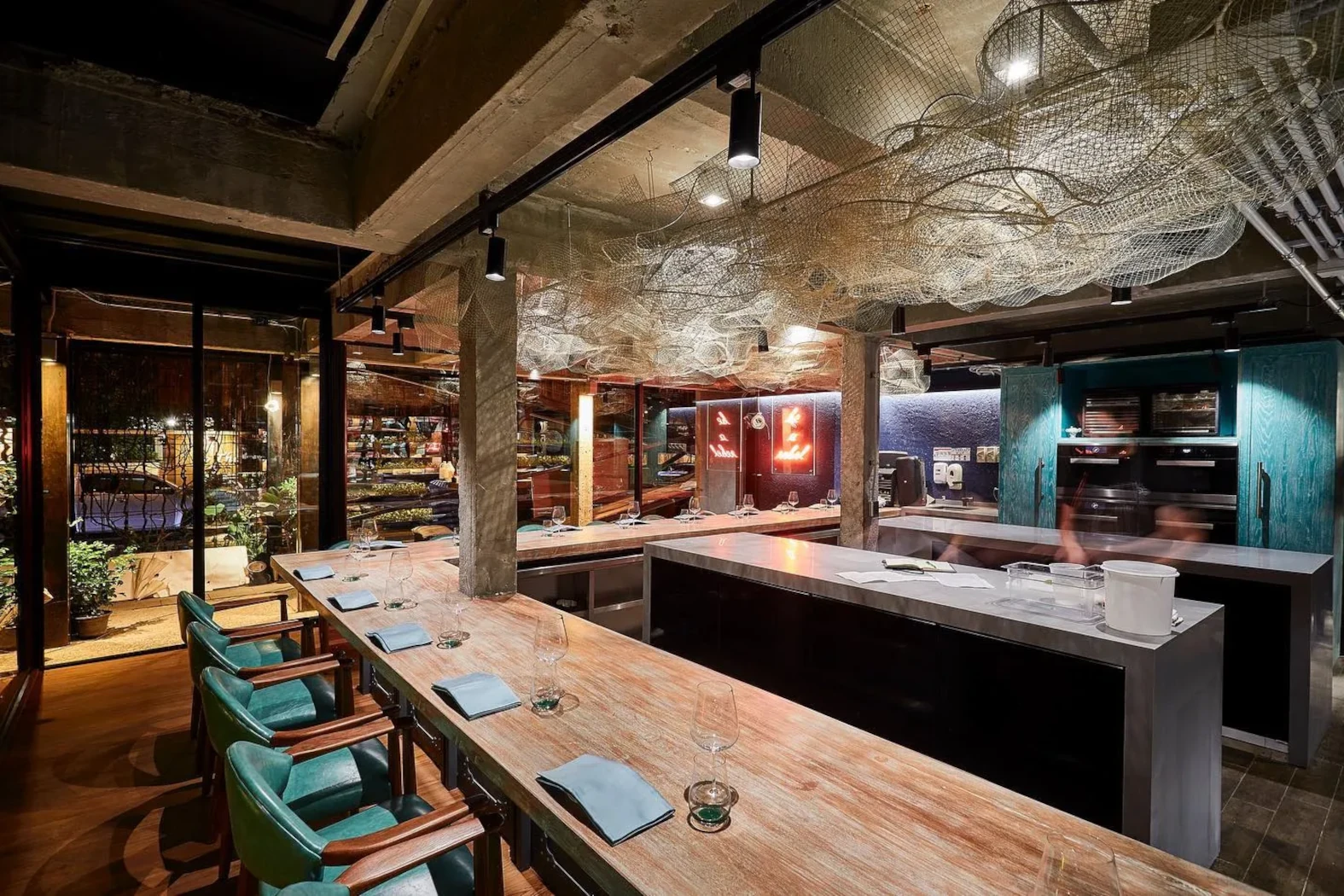 It is not just about the food, but a journey filled with incredible ingredients that will stimulate all the 5 senses.
The restaurant's extraordinary tasting menu also brings out a sixth sense – an immersive dining experience that is filled with emotion and surprises.
You won't know what hit you when you try the food at Gaggan Anand.
And it's not something you can really explain, but something you must experience.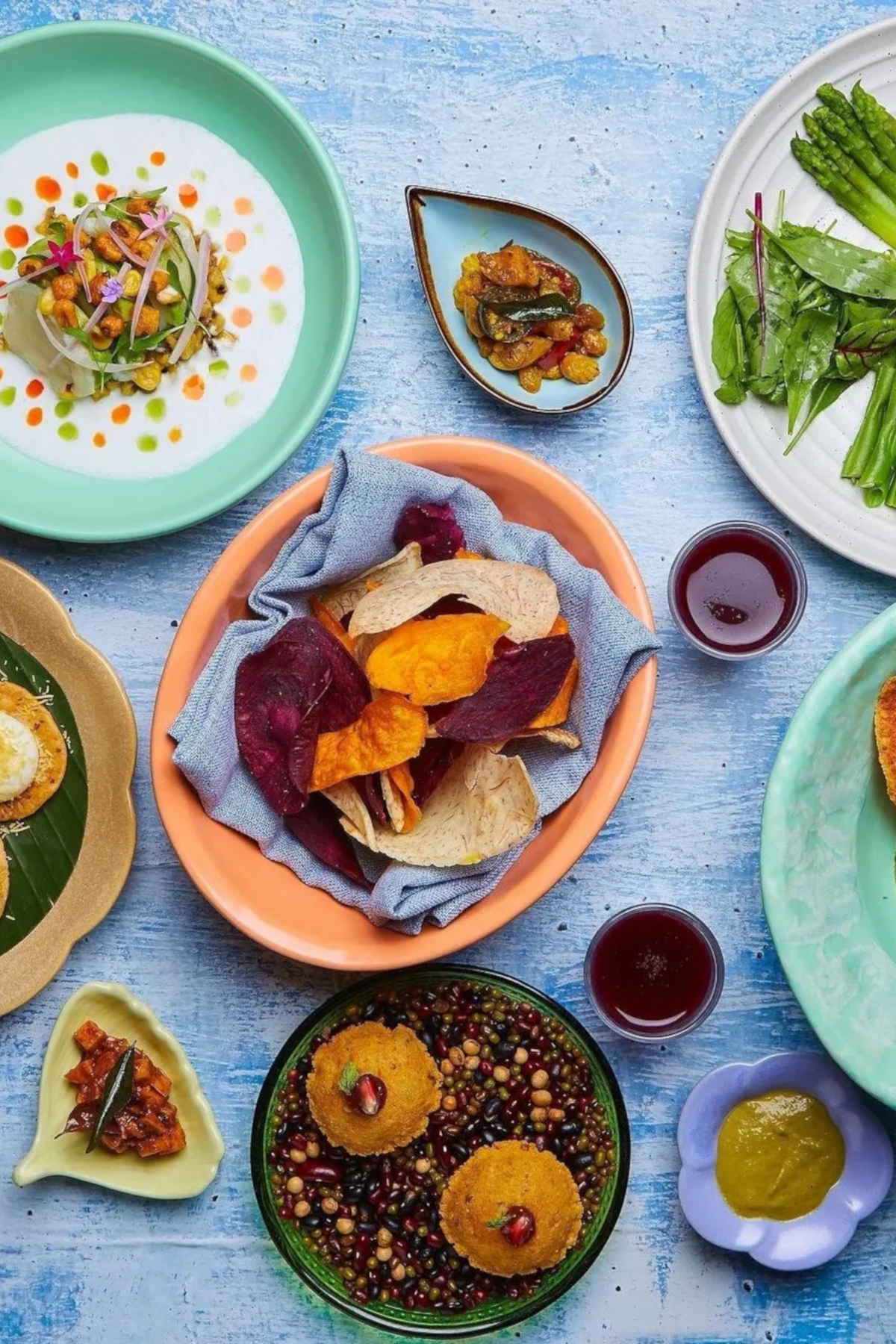 Try it for yourself and savor the sensations.
If you want to be shocked and awed with food in a luxurious setting, there is no better place to try in Bangkok than Gaggan Anand.
Acqua Restaurant
Acqua is a truly prestigious Italian fine-dining restaurant in the heart of Bangkok.
You will be left speechless the moment you enter and see the breathtaking and elegant design.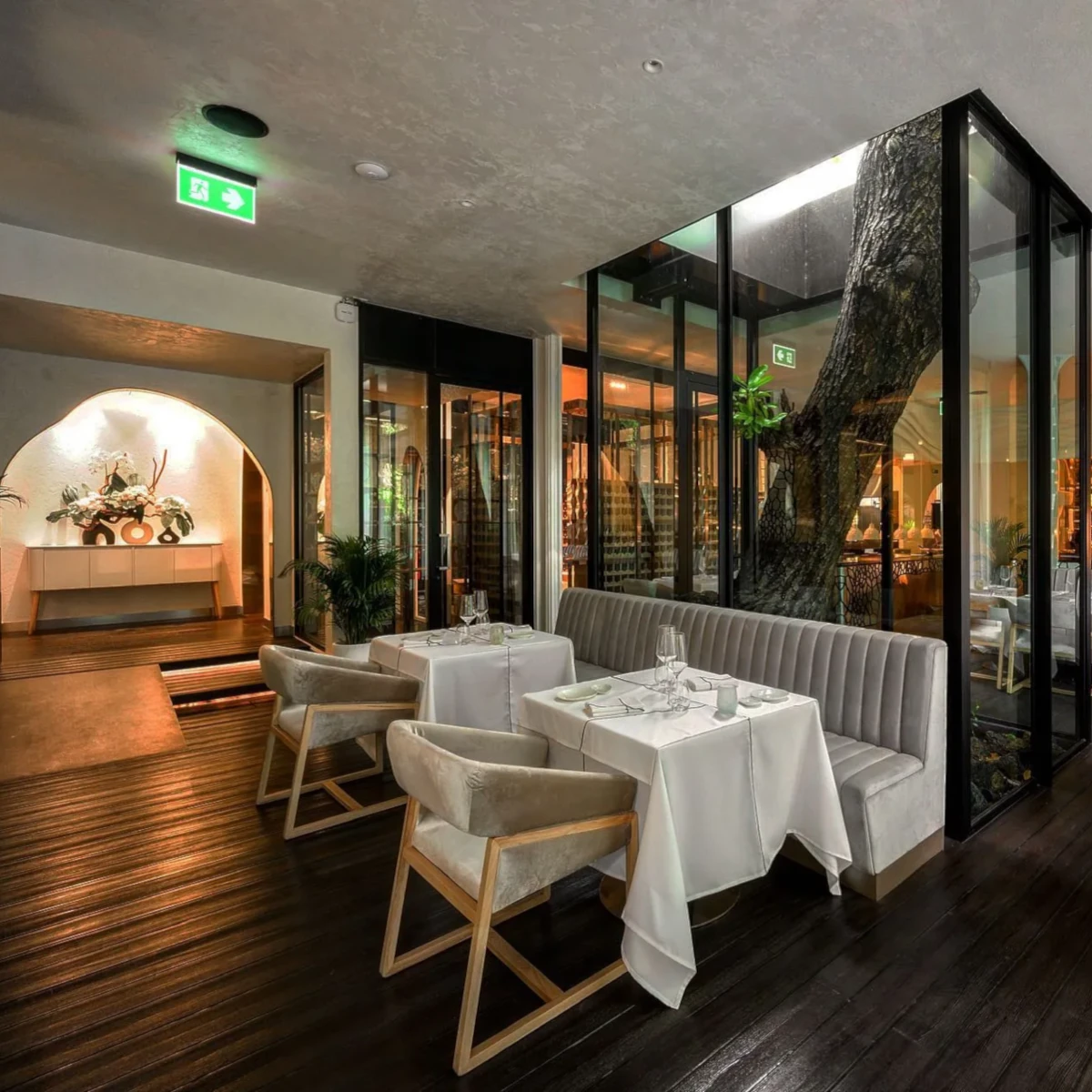 Acqua takes traditional Italian recipes and elevates them with modern cooking techniques and stunning visual plating.
Their dishes are the height of culinary art, all thanks to Chef Alessandro Frau.
The menu is extensive, with pasta, cold cuts, meats, seafood, and more.
Try signature dishes like sous vide octopus salad, tuna carpaccio, Angus beef tartar, Wagyu ribeye, poached lobster, and many more.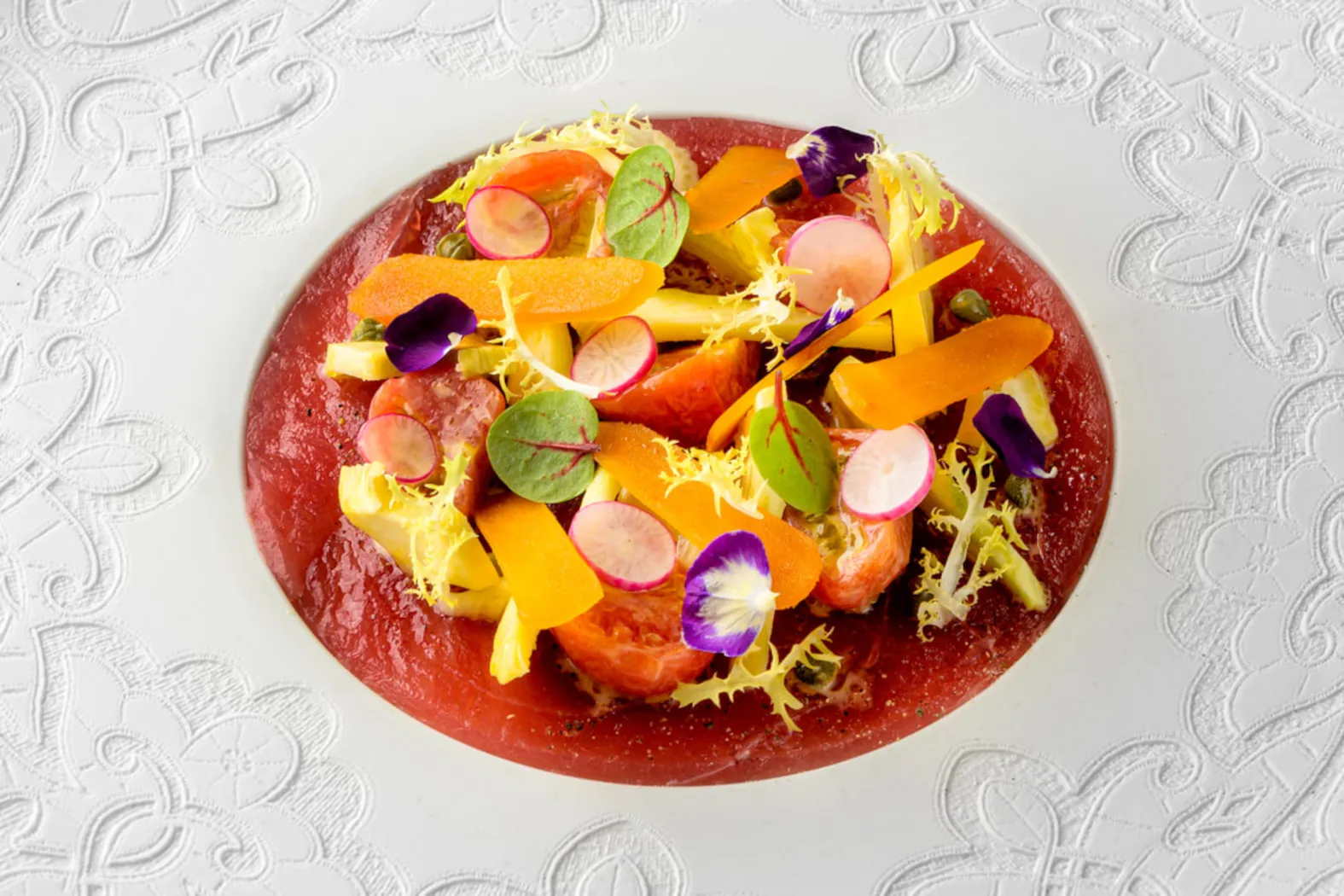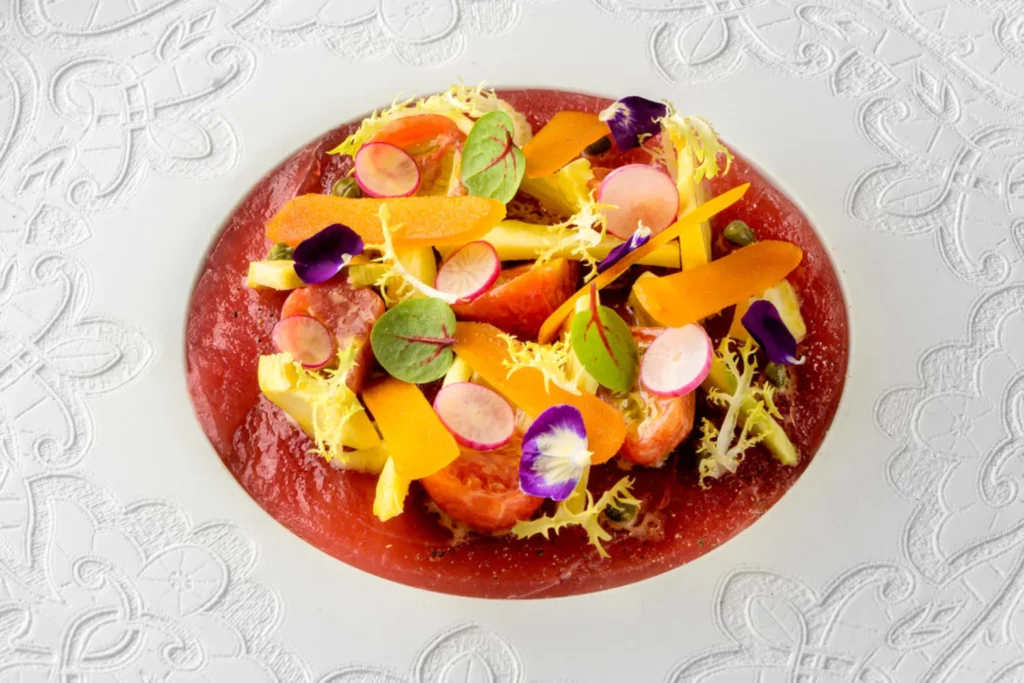 And to complete the experience, be sure to ask their sommelier to recommend the perfect bottle to pair your food with one of their 500+ wine labels.
It is no wonder why Acqua Bangkok has been featured in many media outlets across the country.
Sorn
Sorn is the winner of the Top 25 Restaurants Bangkok award.
It is also number 9 on Asia's 50 best restaurants in 2023.
That is a huge achievement.
But what makes it so special?
For starters, it is one of few restaurants serving fine southern Thai food.
It's also got a lot of history.
This rustic Thai restaurant is an old two-story mansion with elegantly sleek interiors and teak wooden furnishings.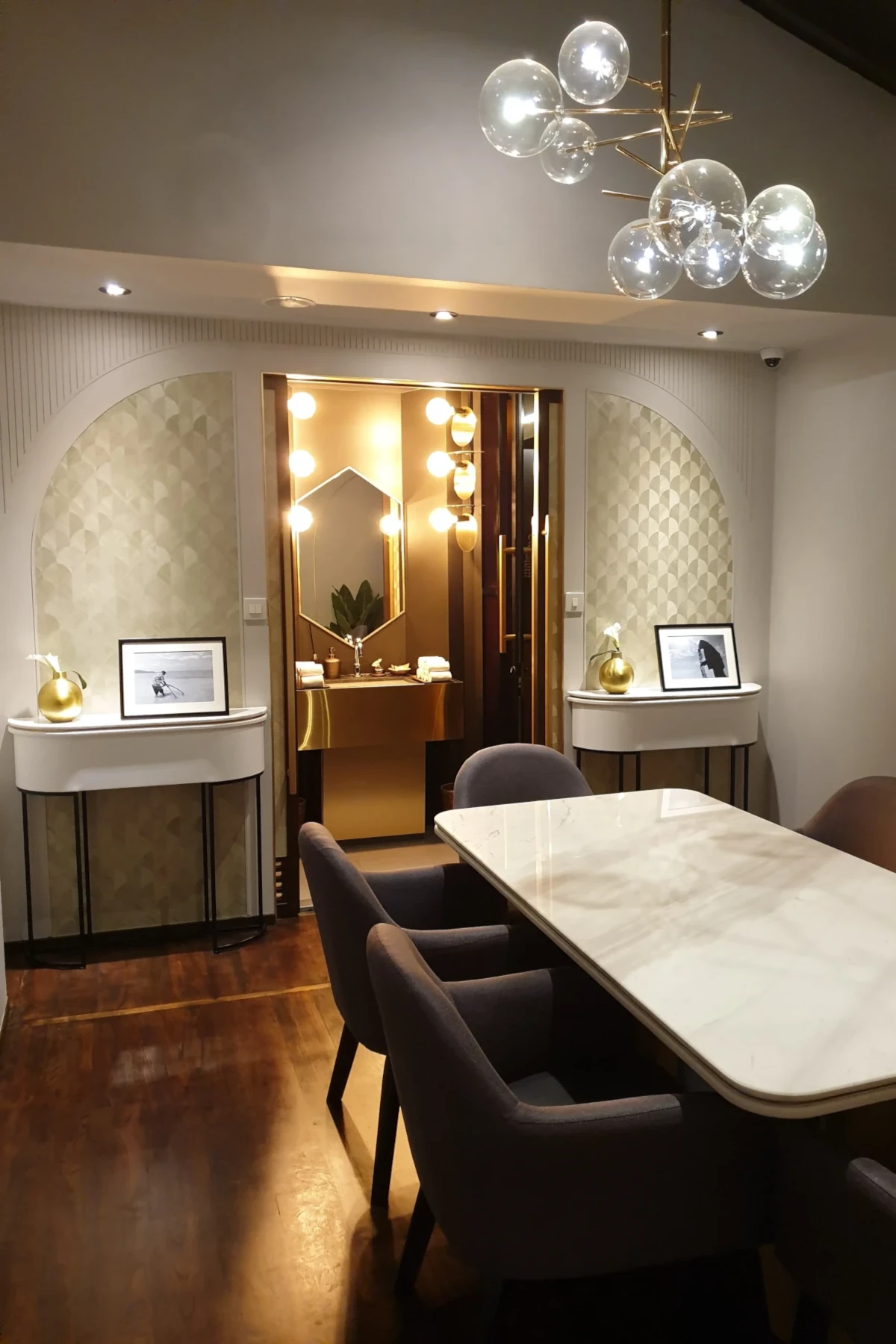 It is surrounded by lush gardens and trees, giving the feeling that you are in the forests of southern Thailand.
The food is also phenomenal.
The cuisine stays true to traditional southern Thai food but is presented in a modern, fine dining style.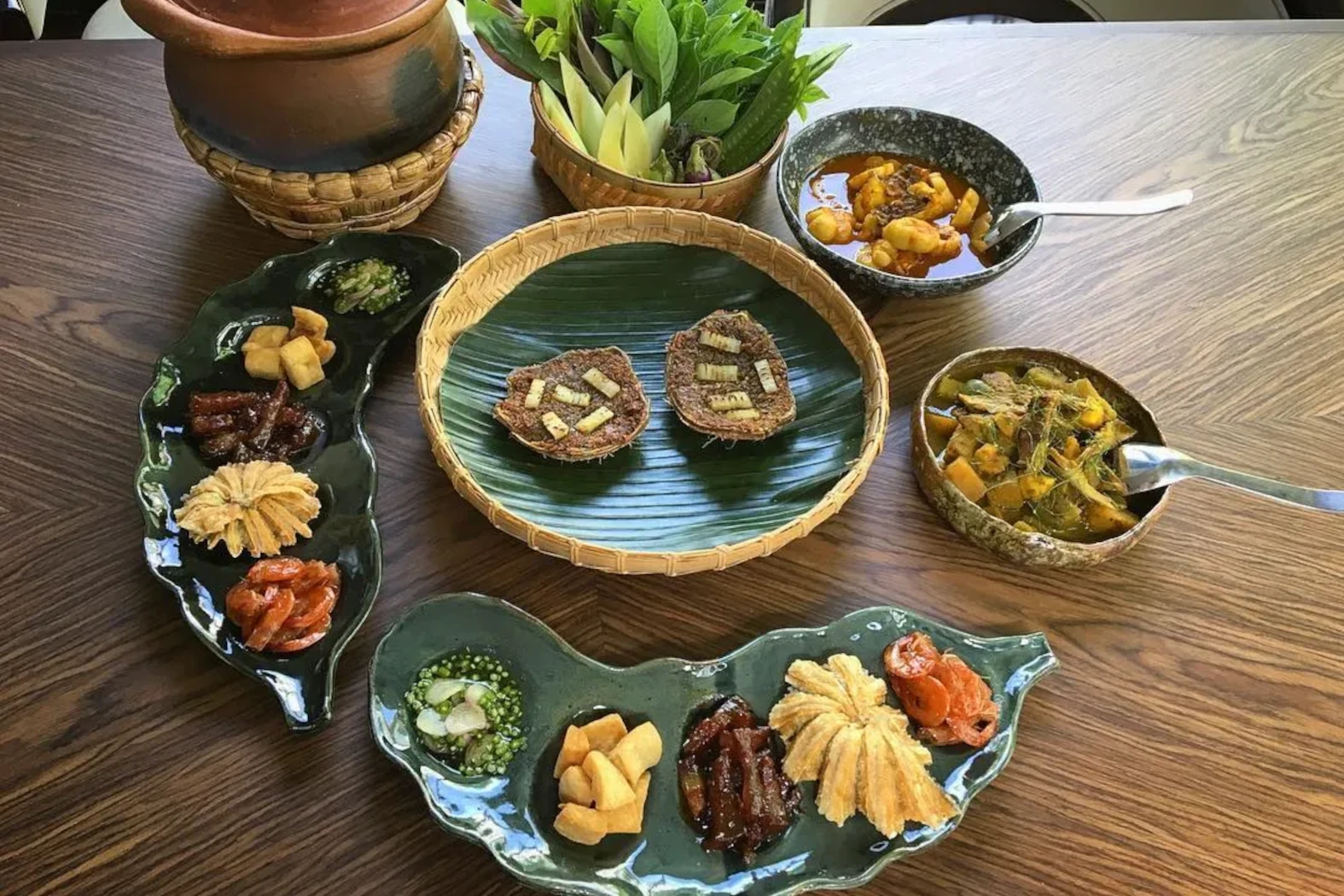 Lastly, Sorn offers great value with its affordable set menu, priced at about 6,500 THB.
No matter where your fine dining journey in Bangkok takes you, make sure to stop by Pastel for an incredible dining experience.
Try our creative and flavorful dishes, and then stay after your dinner to party and celebrate life with us.