Bangkok isn't just a great city for nightlife and parties.
In fact, the city of Angels is quite a romantic destination, home to so many beautiful and delicious restaurants that will surely impress your date.
From rooftop dining experiences with breathtaking views to intimate hideaways that have delightful ambiances, here are the 5 top most romantic restaurants in Bangkok to create unforgettable memories.
Pastel Bangkok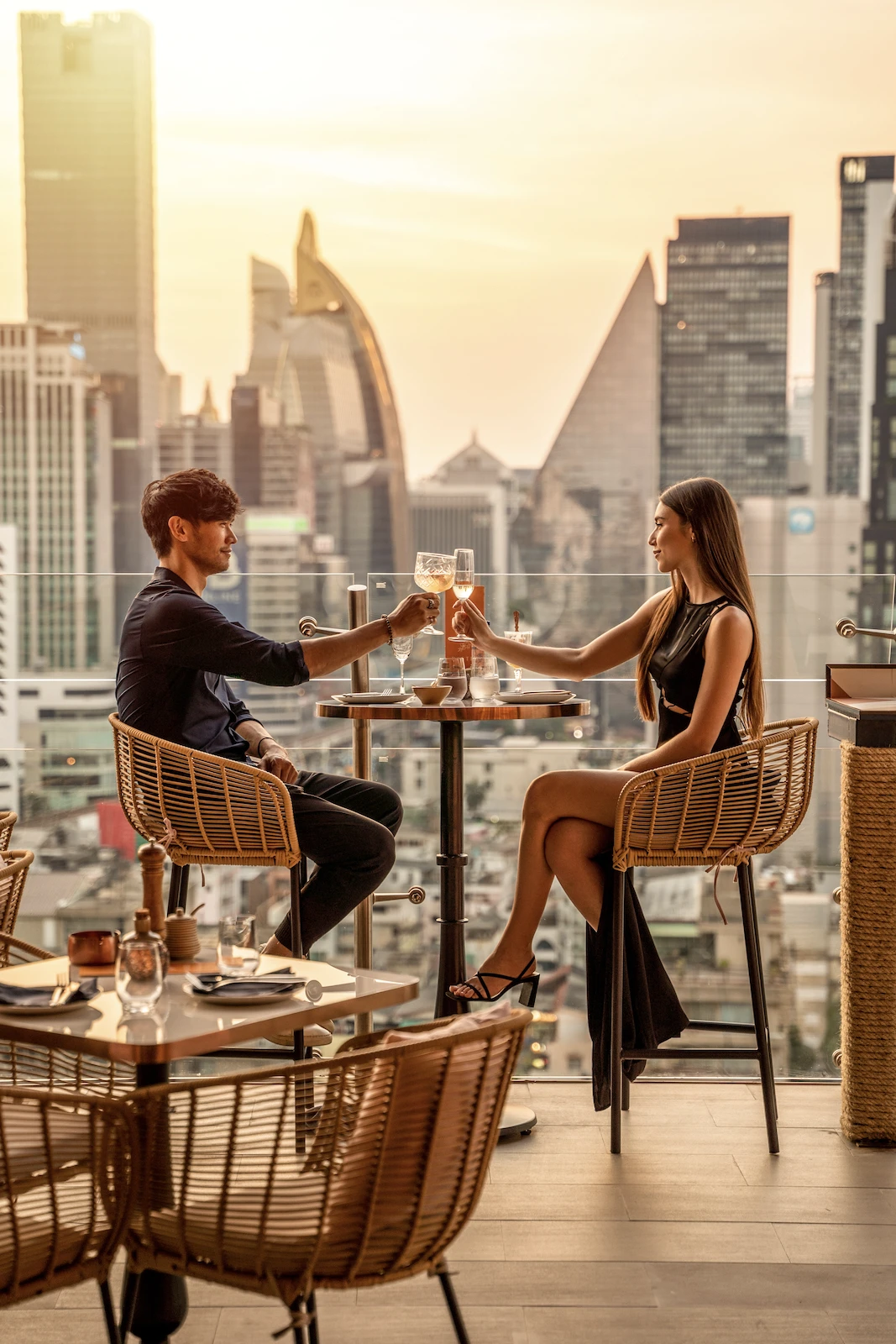 Pastel Bangkok is a super romantic restaurant for couples seeking a rooftop dinner in Bangkok with beautiful views, unique Mediterranean cuisine, and delicious cocktails in a vibrant setting.
Whether it is the cozy intimacy of the sofa or the casual seating by the terrace, Pastel has the perfect atmosphere for wine-ing, dining, and conversations.
The sunset is especially the most romantic time to be at Pastel.
With the golden hour creating the best chance to take photos together.
The menu at Pastel has a romantic appeal as well.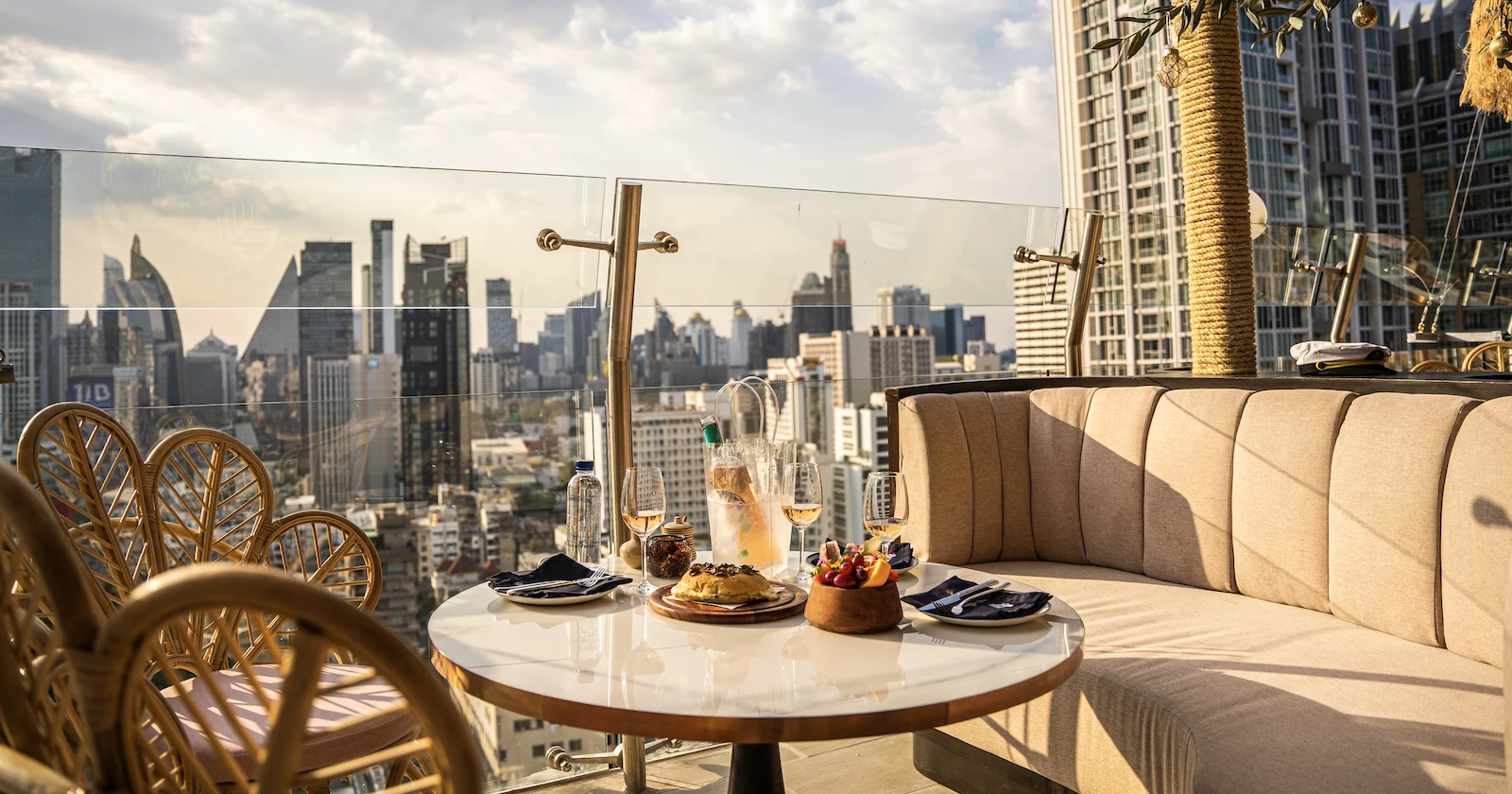 Each dish is carefully crafted with love, care, and passion.
The same that you share with your loved one.
The staff at Pastel also know how to cater to couples, knowing when to keep their distance but also when to attend to your every need.
Overall, Pastel is a serene setting for couples to escape the chaos of Bangkok and enjoy each other's company.
However, if you and your partner are feeling adventurous and want to party, just wait till the late hours when the vibe at Pastel becomes lively and energetic.
Tony's Sukhumvit 11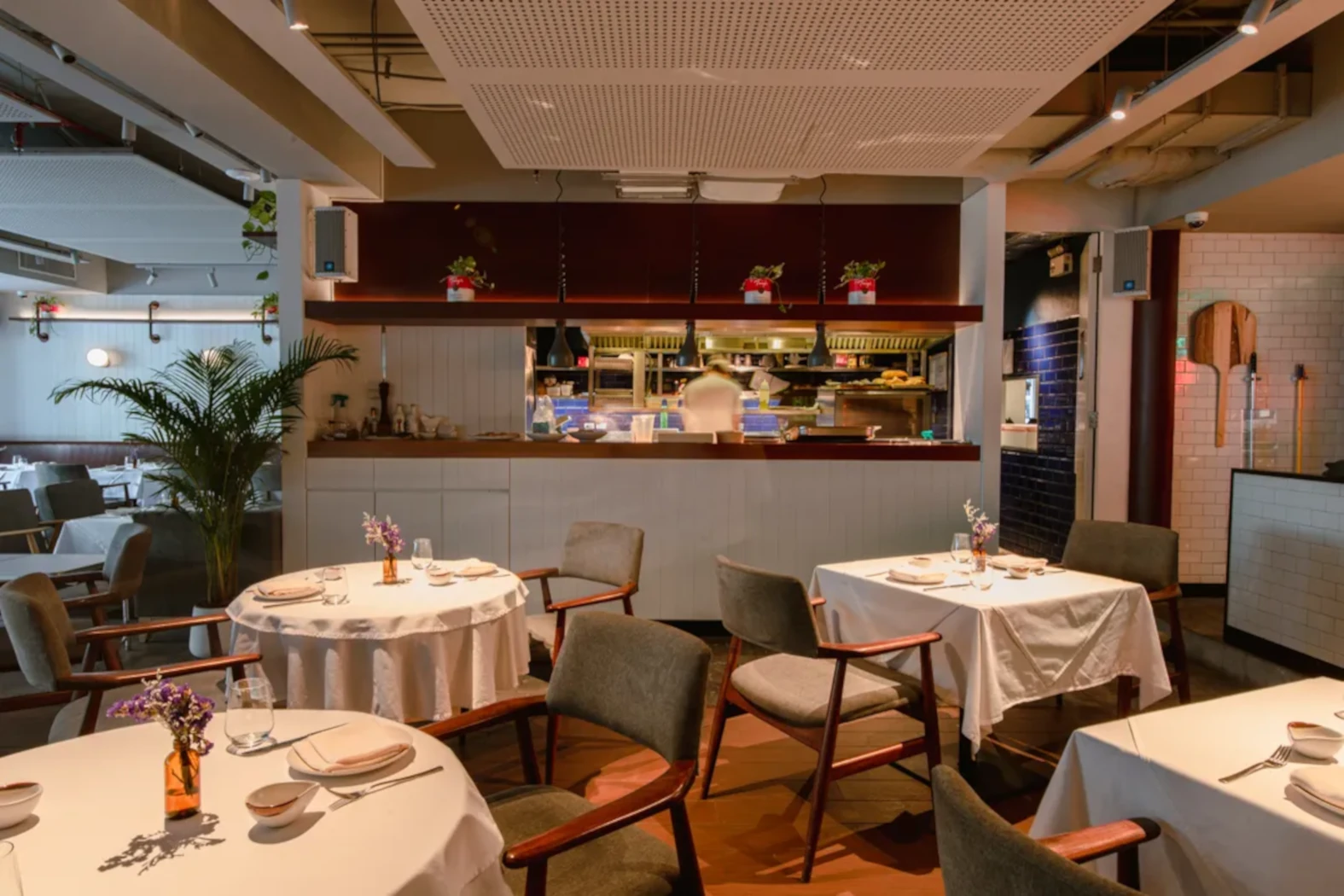 Tony's is both a fun and romantic restaurant in the lively neighborhood of Sukhumvit Soi 11.
Centering around modern American and Italian fusion cuisine, Tony's has been attracting couples ever since it opened in 2021.
While Tony's is often filled with groups of friends, it does have a cozy and intimate seating area with dim lighting where couples can enjoy some privacy.
They have a menu for every occasion, which coupled with happy hour promotions makes Tony's a great place to take a date.
The menu includes Italian favorites like pastas, pizzas, cheeses, and cold cuts to more filling dishes such as a variety of beef steaks and sharing plates.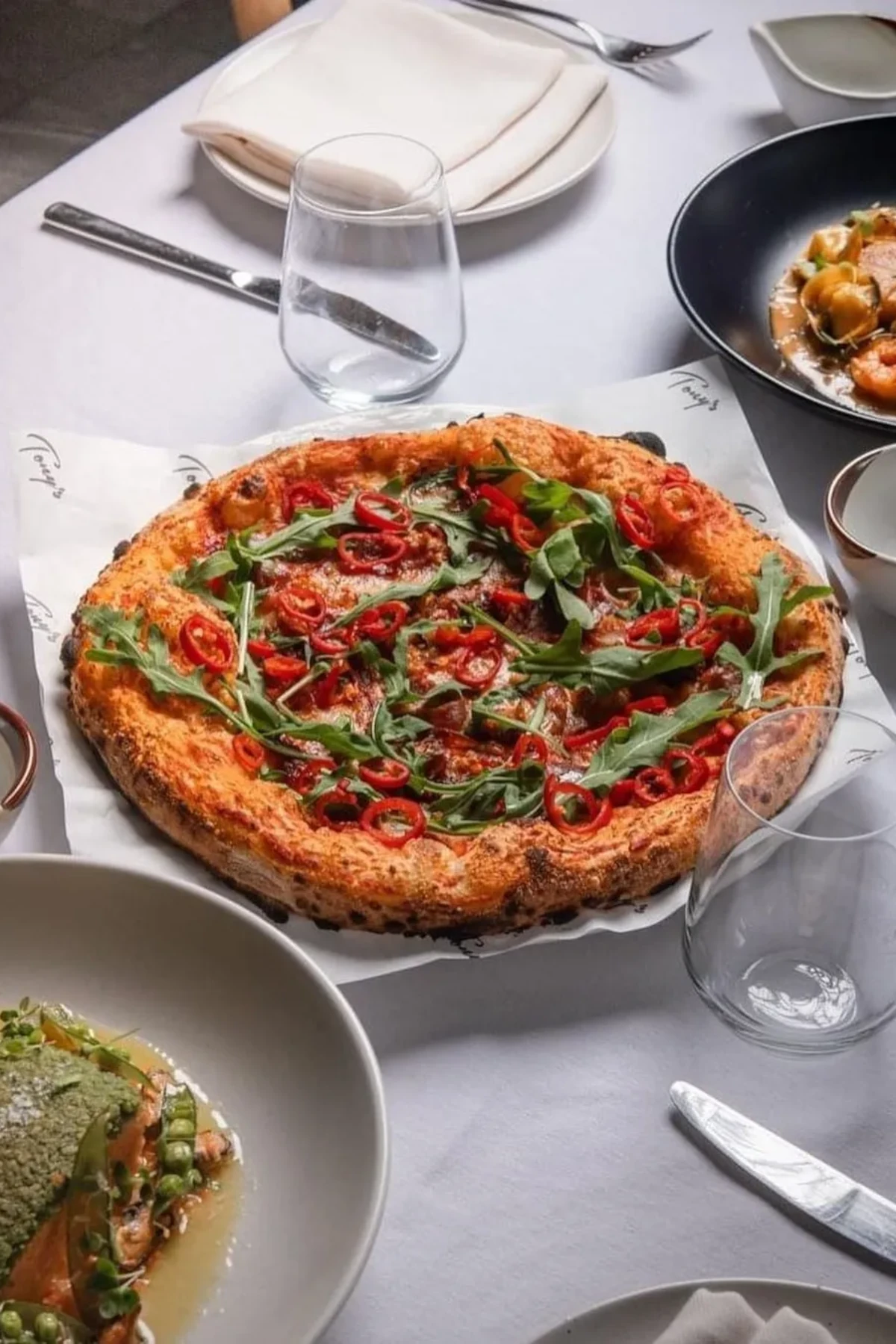 Obviously, at the end of any romantic night out, desserts are a must.
Tony's has a wonderful selection of sweet dishes such as Tiramisu, lava cake, and more.
Along with fine dining, the restaurant has regular events with resident DJs who play a variety of music genres.
Here you and your partner can enjoy or even dance to groovy house, disco, and other soft electronic music.
Bisou Bangkok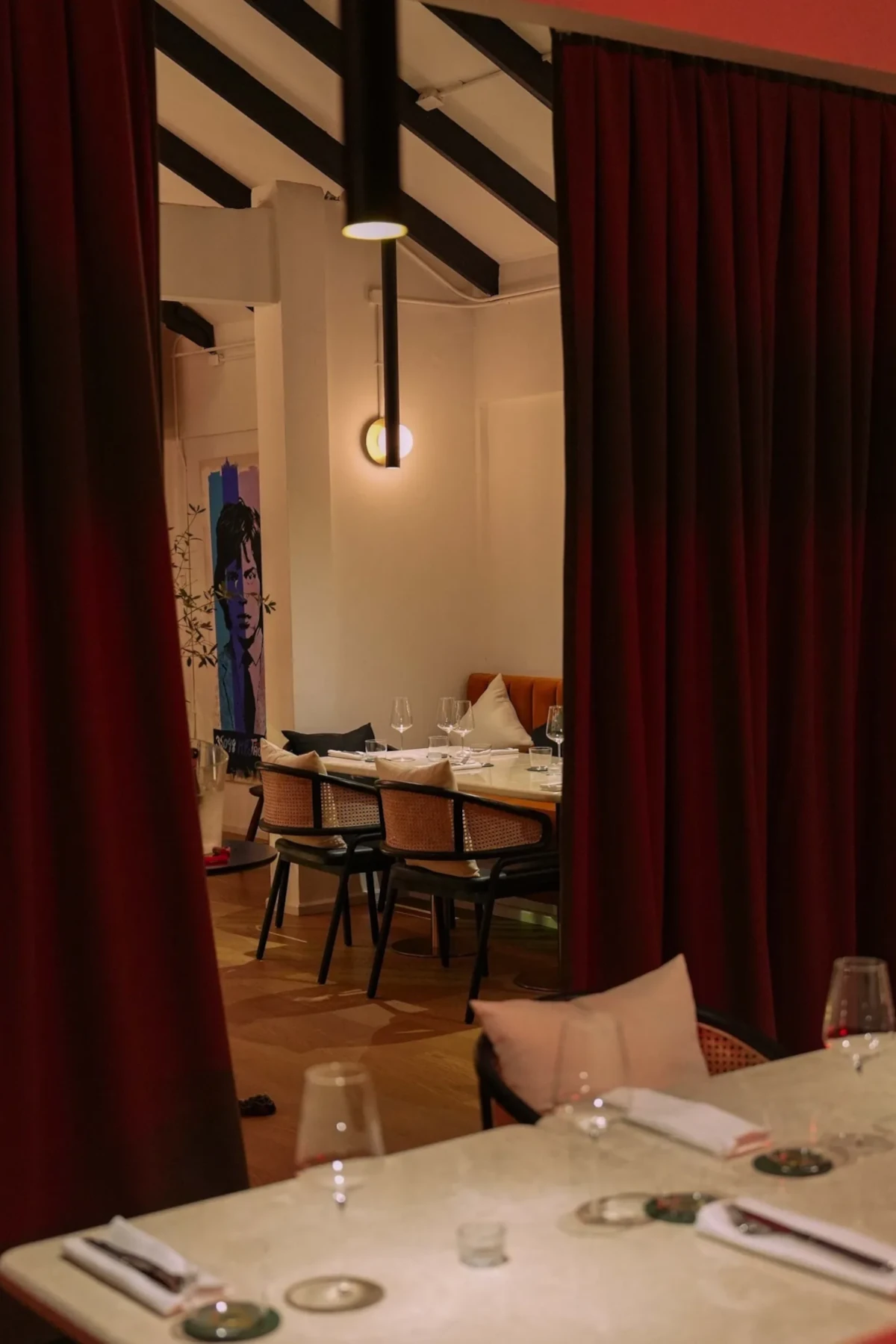 Everyone knows Paris is one of the most romantic cities in the world.
What if we could bring the vibes and cuisine of France to Bangkok?
That is exactly what Bisou Bangkok is all about.
This delightful Parisian bistro has a relaxed and intimate atmosphere that is perfect for a dinner date.
At Bisou it's all about the KISS – keeping it simple and sexy.
The French restaurant focuses on using premium seasonal ingredients and wines that will ignite the taste buds and the sparks between the two of you.
Every single dish is artfully plated and also tastes delicious.
The best part about Bisou is that it is much more than a simple restaurant for a romantic dinner.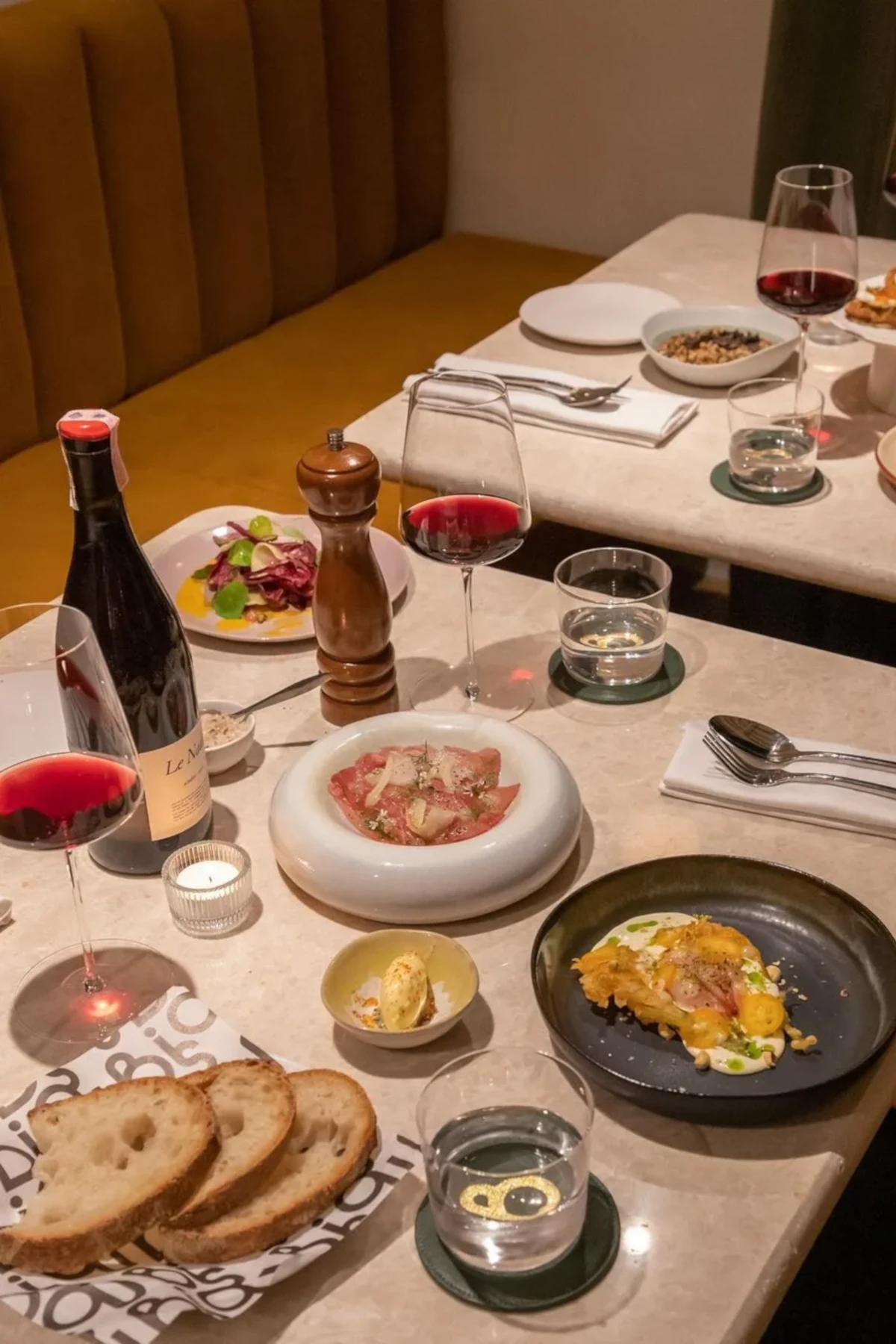 They offer a journey into a French lifestyle through delicious cuisine, fine wine, and signature cocktails.
This restaurant will leave you and your special someone absolutely in love with each other, the food, and the drinks.
Whether it is your first date or a wedding anniversary, Bisou is surely a place to impress your partner.
Oskar Bangkok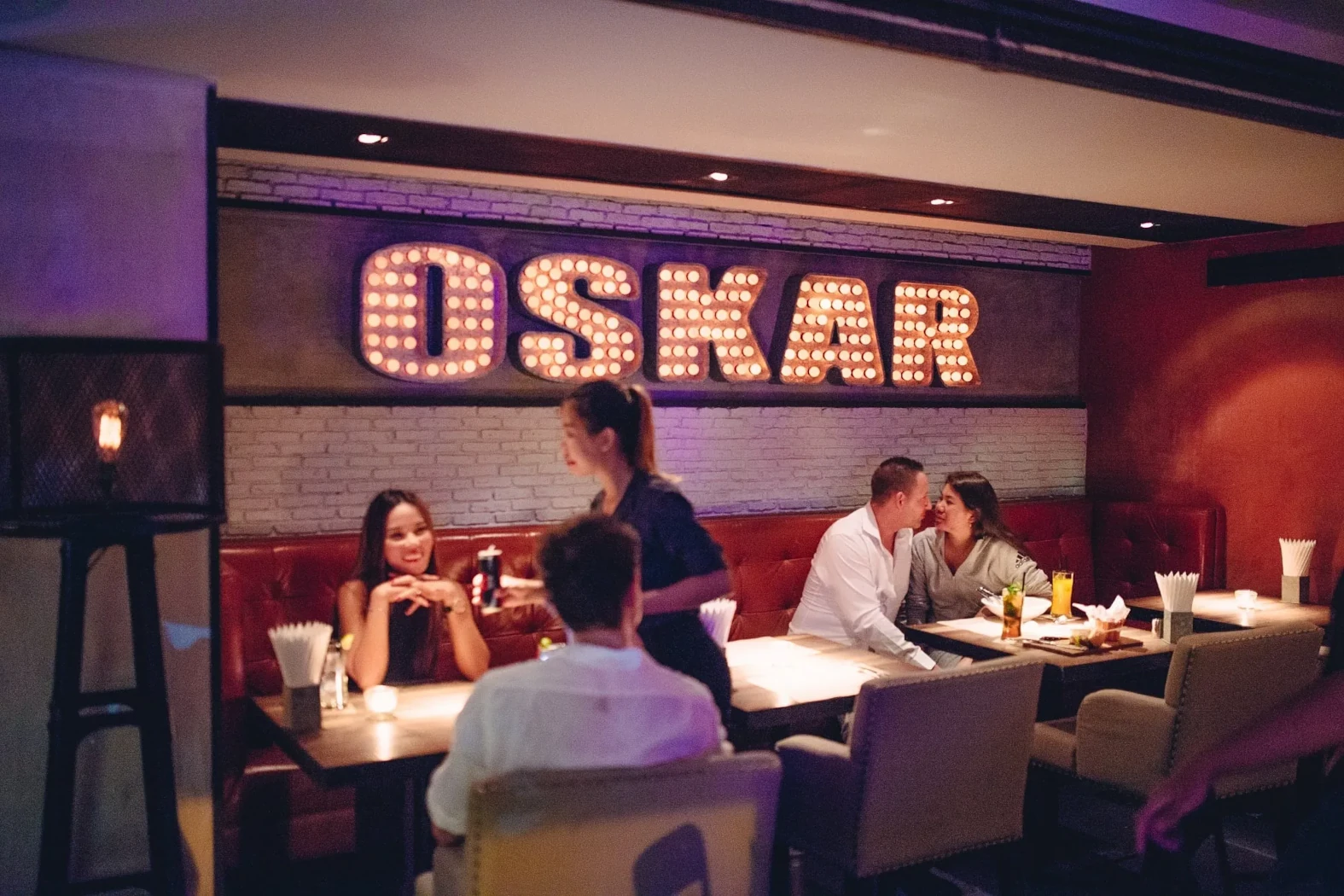 Oskar is one of Sukhumvit Soi 11's oldest-standing restaurants and bars.
It has an elegant and cozy atmosphere, which makes it a fantastic date spot for an intimate dinner or drink.
For years, Oskar has been busy on a daily basis with beautiful ladies, couples, and groups of friends.
Oskar serves classic French and European dishes invented by Chef Julien Lavigne who gives it a unique twist.
The menu is quite large so you and your partner can spend quite a bit of time discussing what to order.
While you think over the food, order and sip on their affordable wines or signature cocktails.
One of the highlight dishes here is the Fines de Claire oysters, which are flown in from France every Monday and Thursday.
We all know oysters are an aphrodisiac, so why wouldn't you want to try them fresh with your lady at Oskar?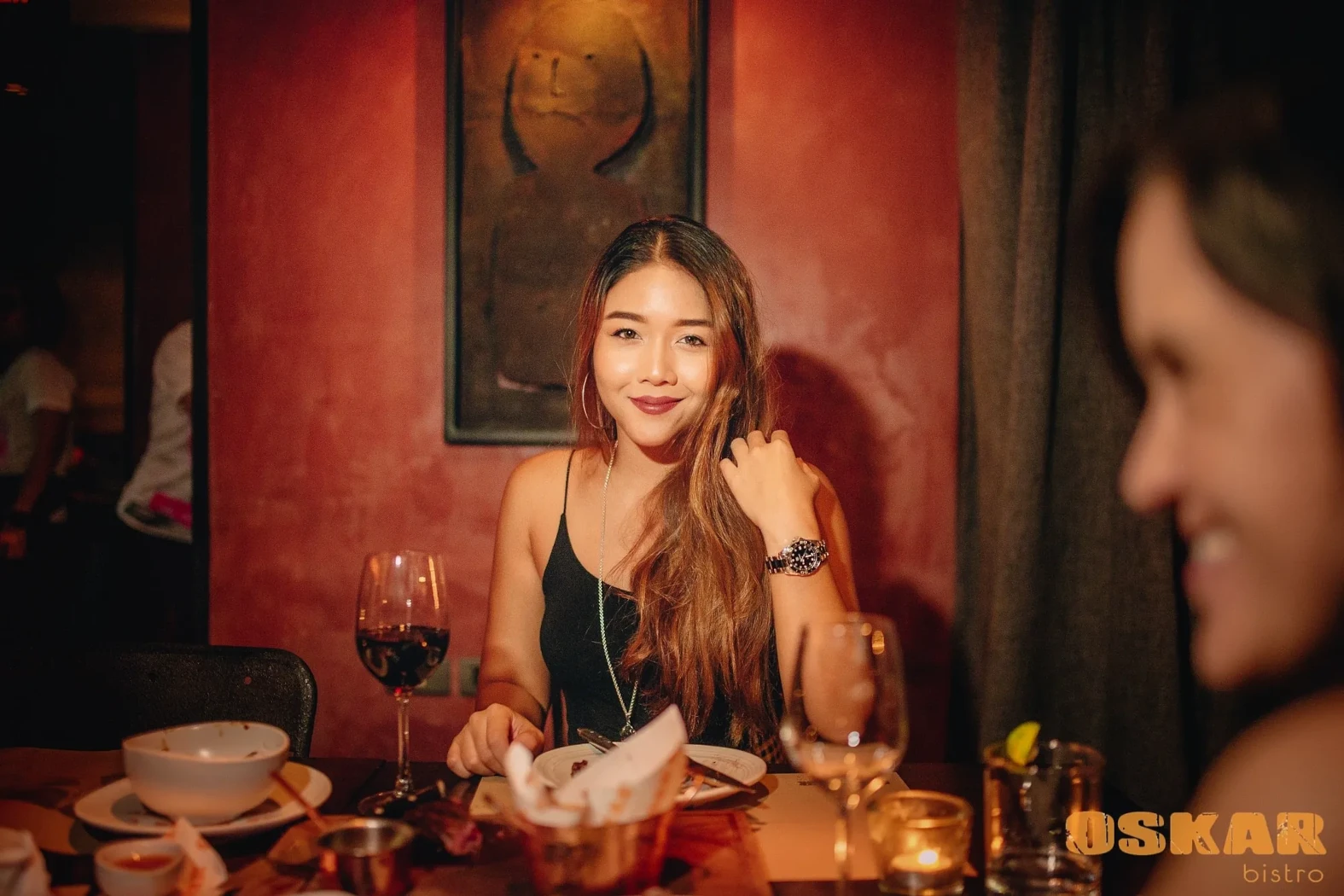 Entertainment is another reason why so many people love to come here.
Oskar is home to Bangkok's top DJs who play a mix of soul, nu disco, deep house, and house music.
If you want to experience both a romantic and fun night out, Oskar is a good option to consider.
Gigi Dining Hall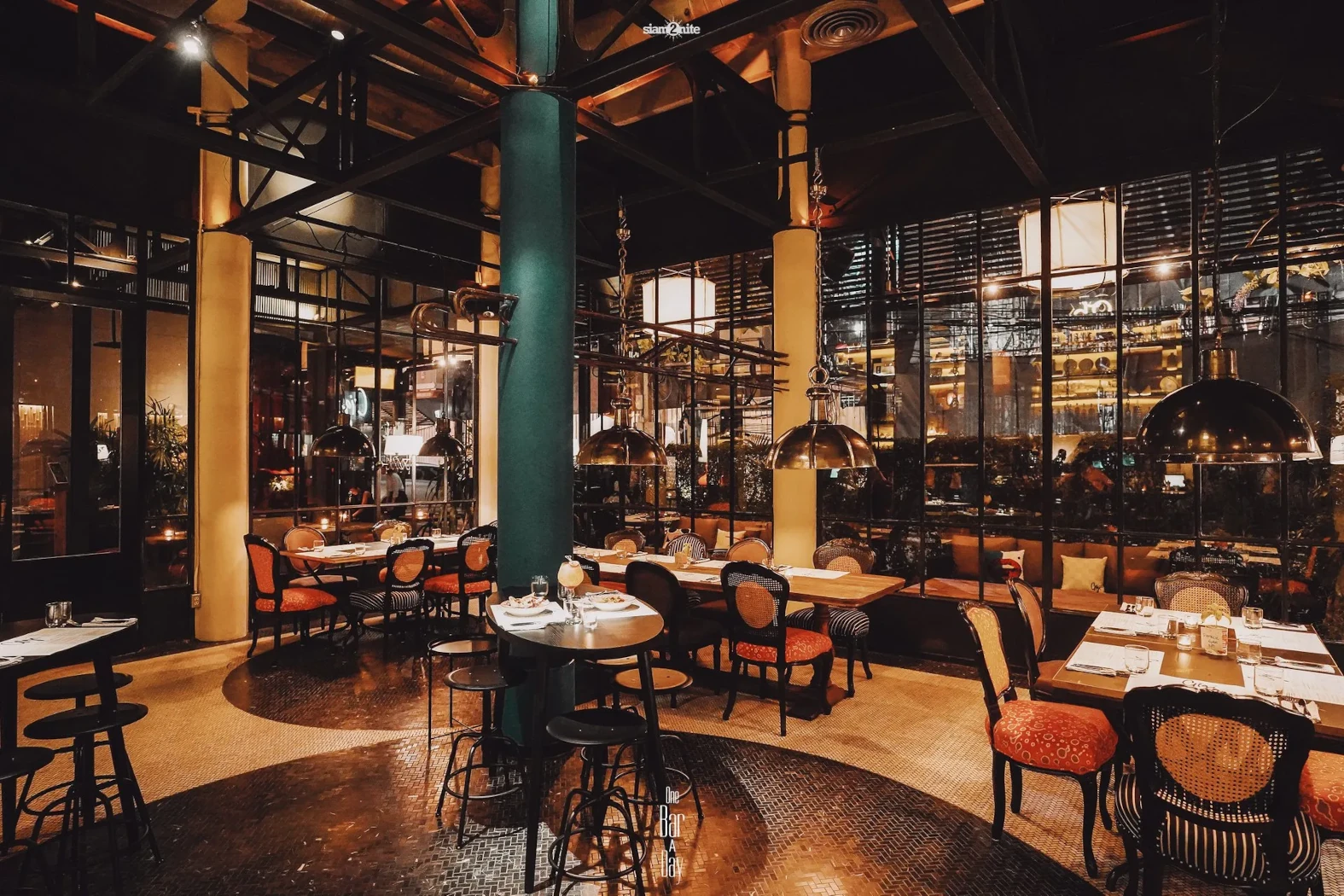 Gigi is a charming and colorful cantina-style restaurant that serves Italian food.
It is quite a popular hangout and date night spot amongst Thais and foreigners alike.
It is also located right beside the famous Sing Sing Theater, one of the most popular nightclubs in Bangkok, which makes it the perfect place to go for food and drinks before continuing on to the party.
Many locals and travelers even like to visit Gigi for a birthday dinner in Bangkok.
Gigi has a chic and vibrant interior that creates a cozy and intimate setting.
Food at Gigi is also phenomenal with high ratings from customers who enjoy homemade pizzas, pastas, and Italian starters.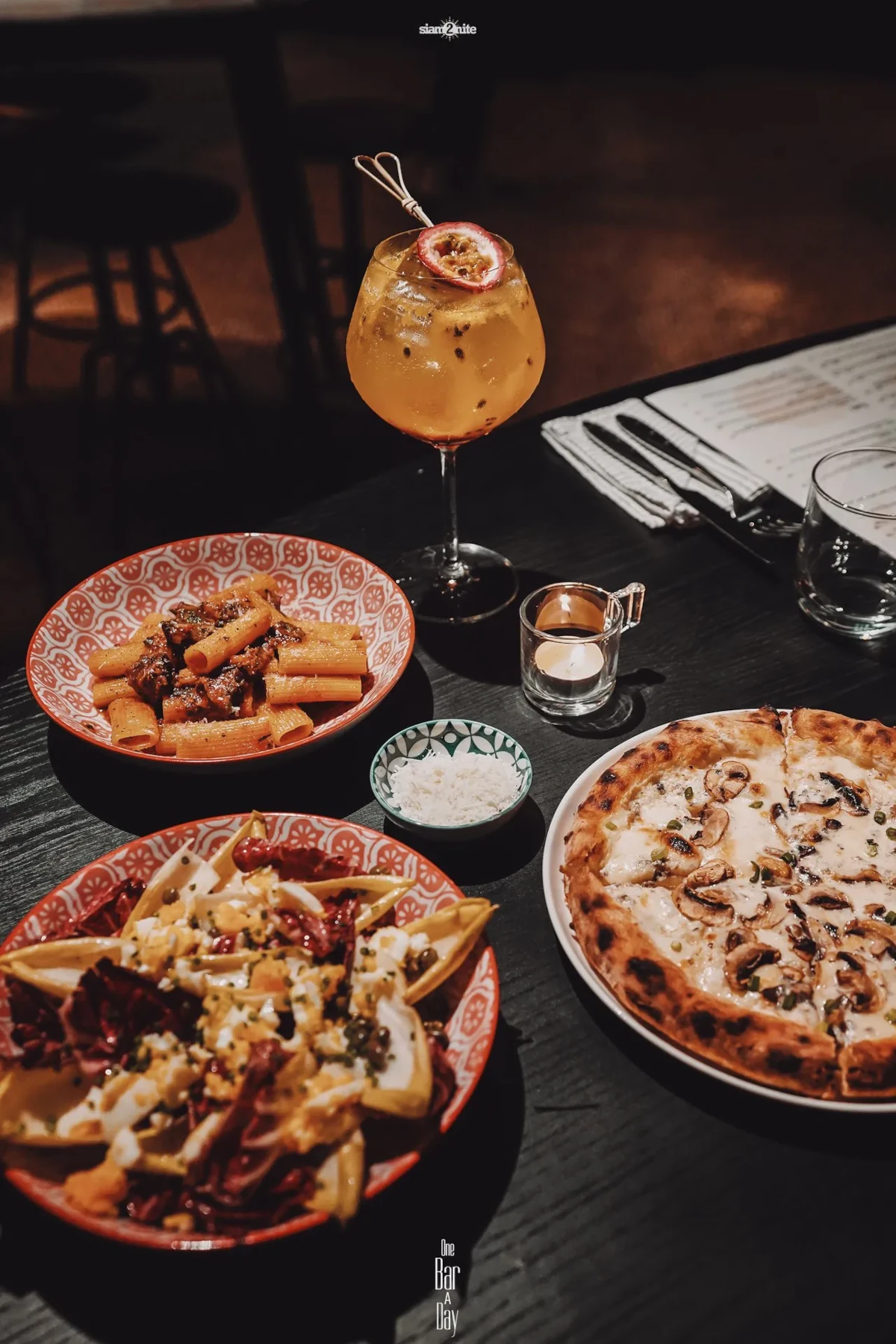 Most of the dishes can be enjoyed solo or for sharing, making it an ideal spot for a romantic dinner.
To go along with the food, they have great wines and unique cocktails at affordable prices.
If you and your date want to experience something different, try out their weekend brunch special events every Saturday and Sunday.
Overall, Gigi has a spectacular atmosphere, amazing friendly services, and delicious food.
FAQ
---
Pastel Is Waiting For You
Pastel is the best rooftop bar and restaurant for your date night in Bangkok.
Reserve now for a romantic dinner with your loved one.